New patent from Samsung shows a truly bezel-less phone
Can a phone ever truly be bezel-less?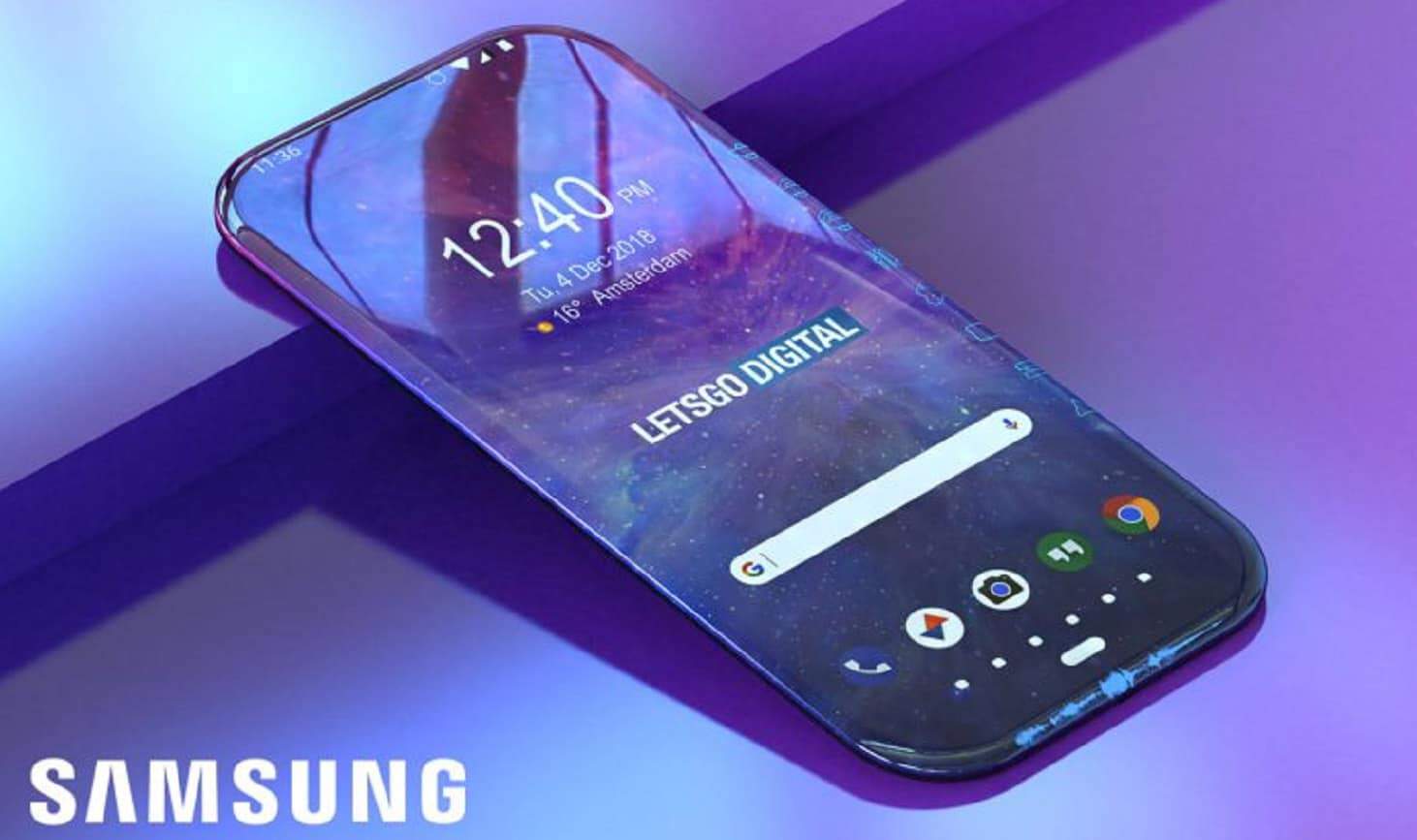 Bezel-less. It seems to be one of the buzzwords nowadays, with display and phone manufacturers touting their designs as such. There hasn't really been a truly bezel-less design yet, with device designers still needing to add some sort of framing around the screen.
Patent filings aren't bound by such worldly constraints as manufacturing difficulties or user experience, so they tend towards the fantastical. Thanks to a patent filed back in April by Samsung, we can see how fantastical the designers can go.
Whether or not this design can be manufactured is beside the point right now, it's a view into the possible direction that mobile devices might go. Then again, we all thought folding smartphones wouldn't see the light of day when that was patented.
Samsung's bezel-less patent and mockups
This truly bezel-less design takes advantage of the same display tech that lets foldable phones be a reality. It's also an extension of the existing Infinity Edge displays that Samsung uses on its flagship ranges. Those edges still have small bezels to stop your palm activating the screen when held, so if the new patent gets manufactured it'll be interesting to see how Samsung solves that problem.
The crazy design has the front and all four sides covered in usable screen space. Only the back of the device doesn't appear to have a display. Connecting the two halves together might add notches to all four corners, depending on if the tabs from the back are above or behind the top screen edges.
There's also a second device in the patent with a hexagonal device. Without size references, it's hard to say if that's another phone design or for some type of accessory.
The patent mockups are pretty bare
The patent images don't show where the usual parts like selfie cams, microphones, speakers, or even a charging port will be situated. That might indicate that most of those are buried behind the screen, like the speaker tech they recently showed off. It could also mean that Samsung is going all-in with wireless charging on the device.
We might not know if Samsung will bring this design to the market, but that's definitely the direction it's going. Multi-screen devices from Vivo, ZTE and even Microsoft are all either released or in the works.
What do you think of the mockups? Let us know down below in the comments or carry the discussion over to our Twitter or Facebook.
Editors' Recommendations:
Follow us on Flipboard, Google News, or Apple News