Six years later, my Motorola Droid Ultra is still functioning
It's the Sting of phones.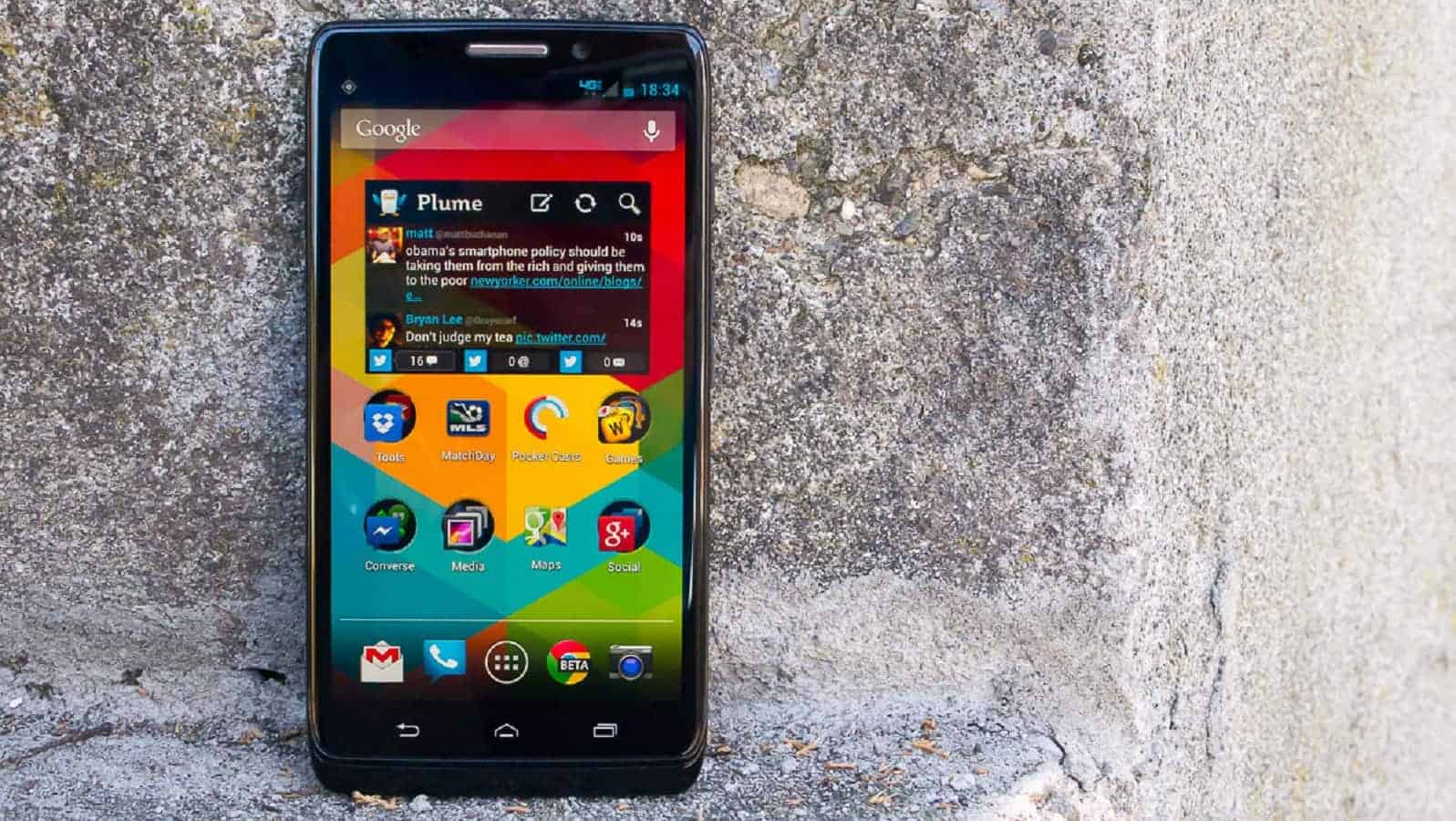 Way back in 2013 I finally made the decision to trade in my Blackberry Tour for a full touchscreen phone. It was a tough decision. When it comes to personal technology, I am not an early adopter. I like to wait until the third or fourth version of a phone, when the kinks have been worked out.
However, the days of flip phones were coming to a close and I was quite tired of cleaning the little ball in my Blackberry. It was time to upgrade.
That upgrade was to the Motorola Droid Ultra, which is still in use today, almost exactly six years later. In a world in which we drool helplessly for annual Apple iPhone upgrades and Samsung phones that don't offer any significant changes (besides eliminating the headphone jack), it's kind of nice having a phone from six years ago that still fucking functions and negates the need for a new phone.
That's not to say that it hasn't been relegated to my secondary phone primarily used for music, it has. My day-to-day phone is the CAT S41, which somehow outlasted the CAT S60, which started to fall apart. These are not mainstream phones, which may explain why my Motorola Droid Ultra is still around.
It's still running Android 4.4 and I keep the few apps that are on there updated. It's got a 10mp front-facing camera that doesn't suck, but I don't use it much. The only real detriment is that I have to make sure I only transfer MP3 files as the limited memory (it does not have a slot for an SD card) fills up quick with FLAC files. It's got one tiny chip in the screen, and it has been dropped a lot. Like, a lot. From heights. On asphalt. In water. On the highway.
For the most part, everything still works. The headphone jack is starting to degrade a little bit, which requires some licking of the 3.5mm jack sometimes. Some tender, sweet licking. The Bluetooth sometimes takes forever to connect to new headphones, but it worked with the recently reviewed Skullcandy Push headphones so it's not dead yet. The phone travels with me in the car every day, as well as internationally. It's a survivor.
Is this a testament to the Motorola brand? Or is it a nod to how I take care of my technology? There have been plenty of Motorola products that sucked, and I am not careful with my phones. That is why I've never owned anything so fragile as the iPhone or Samsung Galaxy. Why would you want a phone that constantly needs protection from the world you operate in on a daily basis? The Ultra, for me, was one of the last tough phones before this trend of thin, fragile screens and locked ecosystems that require third party intervention for repairs.
Or am I just a Luddite curmudgeon who refuses to adapt to new technology (that offers little new outside ancillary specs) every single fucking year because he longs for a day when things worked until they didn't and then you replaced them? Could be.
Sure, my Motorola Droid Ultra is my secondary phone, but it still gets used on the daily. It still gets dropped and the headphone jack is busier than a Lot Lizard at the I-10 and I-75 intersection. It's six years old this week. Do you have any piece of tech, much less a phone, that is six years old? Of course, 2013 wasn't the best year for tech, but you may still have one of those dumbass original smartwatches sitting broken in a closet.
I haven't worked hard to keep this phone alive, I haven't treated it like a Faberge Egg like you fools and your iPhones. I treated it like what it is, what phones should be — a tool.
Phones are fucking expensive, so it's no wonder you coddle them like a newborn human meat sack. The Motorola Droid Ultra was $300 (I think) brand new six years ago. So you go ahead and keep spending $1,000 a year on a new phone and bitching about your screen cracks. Let me know how that works out for you in another six years.
What do you think? Still using any technology that is six years old? Let us know down below in the comments or carry the discussion over to our Twitter or Facebook.
Editors' Recommendations: