Super Smash Bros. Ultimate is a very dumb game
Kirby vs. Yoshi is strangely erotic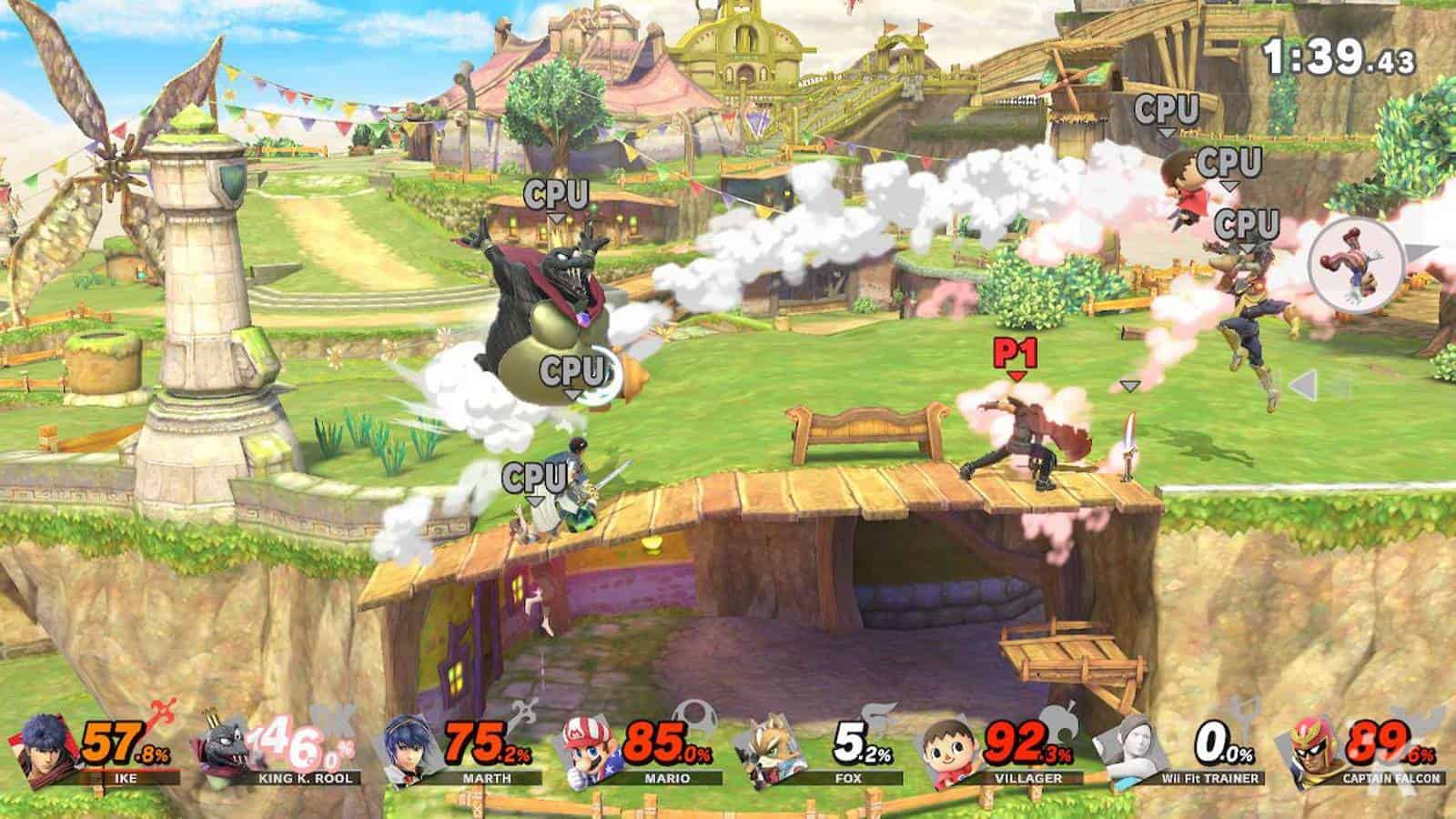 When it comes to gaming, I'm usually late to the — excuse the pun — game. I usually pick up games a year or so after release, and I'm a fierce Microsoft Xbox loyalist. I don't play games on the PC because Microsoft Flight Simulator 4.0 pretty much broke me. I only recently touched a Sony Playstation, because of Spider-Man and even that game didn't grab me.
This past week, I finally held a tiny Joy-Con in my hands as I sat down with a wildly energetic 15-year-old to play Super Smash Bros. Ultimate. It was frustratingly terrible.
Now, you are probably already typing that angry tweet; how does this idiot, who never plays Nintendo games and is generally a year behind current gaming trends, have the gall to insult this very popular and fun game title that I love? While the only game I buy on release has the word FIFA in the game title, I still have a good library of games and have played every Mortal Kombat game since I had to slot quarters into the box to do so. I would not waste a quarter on Super Smash Bros. Ultimate. But I will humor a child and play it alongside them, enduring the seizure-inducing graphical display.
I played Nintendo. I had one, after the Atari. I played Super Mario Brothers and Zelda and all the classic games. I have that tinge of nostalgia when I see a character selection screen full of characters from not only Nintendo classics but Sega and others. That's about where the entertainment and excitement for this game end for me. Hey, there's the dude from Street Fighter and some character from some other game I don't recognize. And a little dude from Animal Crossing, that's cute. Then a few dozen characters I'm not even familiar with, and even more to unlock.
Meet Therabody's All-New TheraFace Mask
TheraFace Mask is a breakthrough FDA-cleared LED skincare mask with added tension-relieving vibration therapy. Clinically proven results include firmer, smoother, healthier-looking skin with a visible reduction in fine lines, wrinkles, and uneven tone in as little as 8 weeks
Child-friendly and nostalgic – the perfect combination
Super Smash Bros. Ultimate destroyed sales records for the Switch. It makes sense. It's a child-friendly fighting game that also pings the nostalgia centers of Gen-X and Millennial gamers. It's just annoying as hell to play. That might be a criticism of every fighting game ever; but between my attacks constantly launching me off a ledge, the tiny Joy-Con buttons becoming one moderately small button under my giant thumbs and the backgrounds creating an illusion of movement that tricks your focal stability — I longed for the relative simplicity of Mortal Kombat.
Trying to figure out the game between all the nostalgia wanking and trippy camera zooms isn't difficult. Gather 'round with a bunch of equally bored friends, pick a character, take a tiny Joy-Con (or Pro controller) in your hands and start mashing buttons. Once I figured out that the game is basically the same as every other fighting game ever made, just with a color scheme that reminds me of an acid trip in a Sherwin Williams store, it became as much boring as it was dumb.
Yet, you enjoy this game because it's dumb, because it doesn't have a story mode worth its salt. You enjoy this game because it's got all your favorite characters in it and you can make them fight each other. It's got pretty colors and is fun to play with friends. It's got simplicity in form and complexity in combo moves. It's got all the things in it that makes the Nintendo Switch such a fun gaming experience. The popularity of this game is of no question, it's popular for the same reason that farting in a crowded elevator is popular — there's no challenge but it's fun to watch other people squirm when you have bested them through a random activity.
Because the game is random as hell. Sure, some of you have swagger and can pull off combo moves in fighting games easier than I can blow my nose without blasting a hole in the tissue, but mostly it's just mashing buttons and gleefully accepting the dopamine being pumped into your bloodstream because SONIC THE HEDGEHOG JUST PUNCHED KIRBY OMG OMG OMG NOSTALGIA BONER. I suppose, in some world, that's something we need. A mindless, dumb escape from the real world. A real world more akin to Dark Souls than anything related to Mario and his extended Rolodex of acquaintances.
Super Smash Bros. Ultimate is possibly the dumbest modern-era game I've ever spent any time playing, and I've played Sunset Overdrive. Yet, at the same time, the appeal of dumb cannot be overlooked. We need dumb to survive in this world. We need dumb and fun to overshadow the smart and difficult things we have to deal with on a daily basis. So for that reason, no matter how dumb, the nostalgia-based braingasm release caused by Super Smash Bros. Ultimate is something that makes sense in this complex, soul-sucking world that we are forced to function in.
Do you play SSBU? What do you think? Let us know down below in the comments or carry the discussion over to our Twitter or Facebook.
Editors' Recommendations:
Follow us on Flipboard, Google News, or Apple News