Tesla is seriously putting retro Atari games in its cars again
Sure, why not?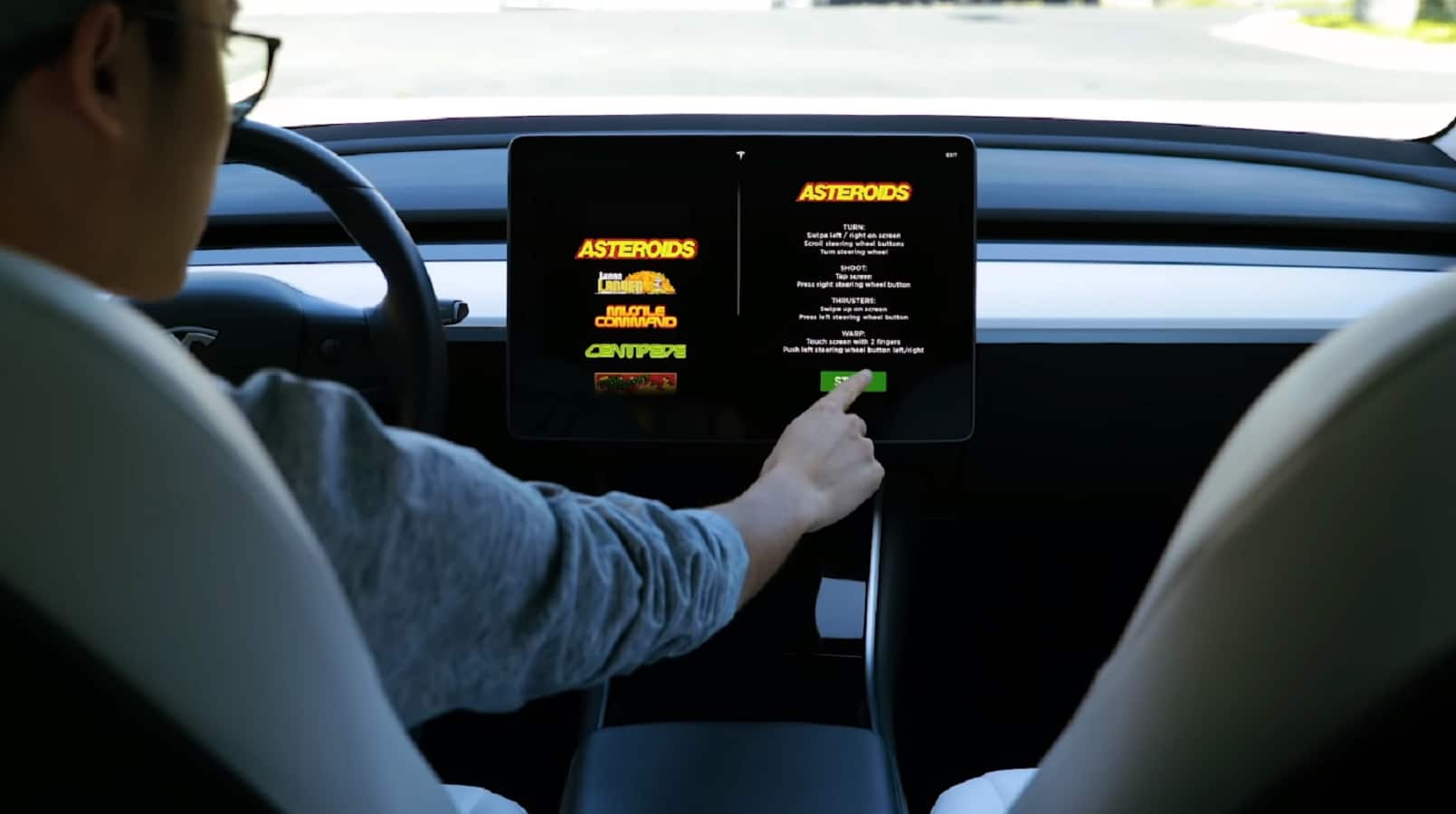 If having a self-driving car wasn't enough, Tesla owners can now play retro Atari games on the car's dashboard. Obviously, these games are not meant to be played while driving. It's more of a thing where a driver can entertain themselves while they're sitting in the car waiting for someone. Or, you know, if they just want to sit in a car and simply grind out some levels.
The number of games currently being offered is limited. Currently, Tesla owners can only play two games: Missile Command and Asteroids. The company claims that more games are being added to its "TeslAtari" roster, specifically everyone's favorite: Super Breakout.
As for how the games are played, it's simple really
There's no controller, so drivers will have to use the electric car's steering wheel to control the games. It's a novel idea, but some of these games require some methodical precision, so I can imagine controlling these games with a steering wheel might prove to be difficult.
READ MORE: Steam games will be available on Tesla cars soon, says Elon Musk
This isn't the first time that Tesla has introduced Easter eggs to its vehicles. Some past favorites include a Santa mode, a Rover mode, and a whole lot more. With the addition of retro Atari games, there's a little something for everyone here.
The update is rolling out slowly this week to users, but as expected with any over-the-air updates, it will take a while until the update rolls out to the entire fleet of Telsa vehicles sprawled out across the country. Connecting the vehicle to WiFi will get you the update sooner.
What do you think? Does this make you want a Tesla? Let us know down below in the comments or carry the discussion over to our Twitter or Facebook.
Editors' Recommendations:
Follow us on Flipboard, Google News, or Apple News