Watchmaker VIITA hits Kickstarter with their latest smartwatch, the Titan HRV
Oh, look, another company with the aim to redefine the smartwatch.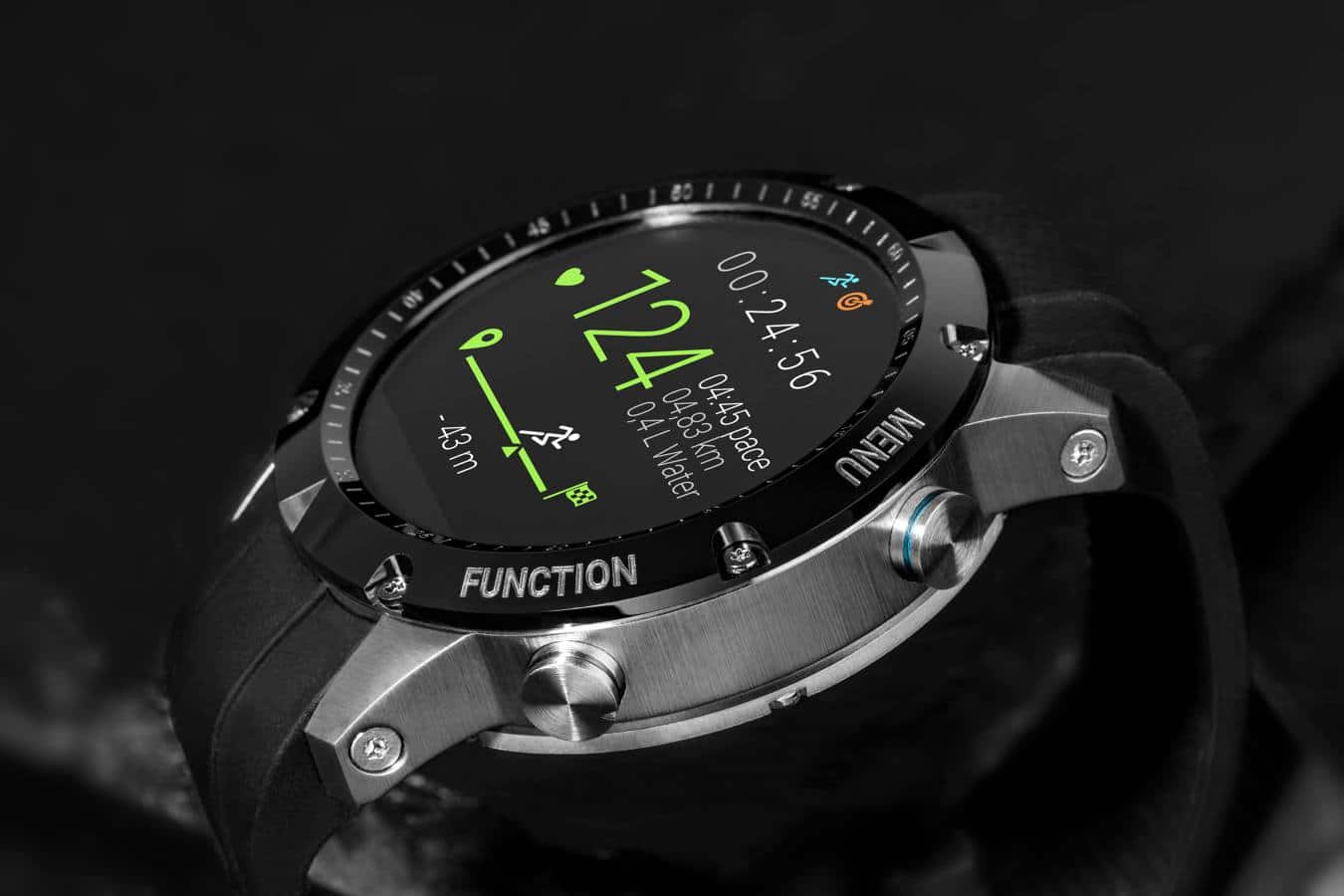 Love them or hate them, smartwatches are here to stay. They've all been relatively similar up until now, with stainless steel or plastic surrounds. One company that aims to break that mold is VIITA with their titanium-encased Titan HRV.
Formed in 2016, VIITA was founded to disrupt the smartwatch industry by providing wearables using the same materials as luxury watches. The founder and CEO, Martin Konrad, has a background in wearables, is a racing driver and also a watch fanatic.
The features
The VIITA Titan HRV has all the features you'd expect on a luxury watch, sapphire glass, titanium, aircraft-grade aluminum and a ceramic bezel – at a price that plastic smartwatches will find hard to beat. At €279 (about $326), that's hard to match for a normal watch, let alone one with smart functionality.
In the device, an inbuilt GPS helps you navigate even without your smartphone, sensors that automatically calculate your water intake and remind you to hydrate, and even algorithms to tell you if you're training too hard. Of course, all the usual smartwatch notification functionality is also there too. It's water resistant to 10 ATM, which means you can swim, snorkel and shower without worrying if your watch will stop working.
There's a tailor-made battery system that provides up to two weeks of life on a single charge, even with the watch doing uninterrupted heartrate analysis. That's all encased in aerospace-grade titanium, with a zirconia ceramic bezel and a scratch-resistant sapphire crystal touchscreen. Pretty tough materials for a pretty tough watch. Running on the Titan HRV is a customized version of Nucleus RTOS, which is part of why they can get such good battery life.
Pricing and availability
It's iOS and Android compatible and has a companion app for both.
If you're interested, hop on over to Kickstarter and check out their campaign for more details. There's still some watches left at that early bird price of $326.
Just be aware, even though this is a company with a proven track record – it's still Kickstarter so keep that in mind if you decide to back.
What are your thoughts on this smartwatch? Think it has a fighting chance against the Apple Watch? Let us know your thoughts down below.
Editors' Recommendations:
Follow us on Flipboard, Google News, or Apple News