Withings joins Apple Watch with its own version of ECG monitoring
ECG monitoring and a $130 price tag? Sign me up.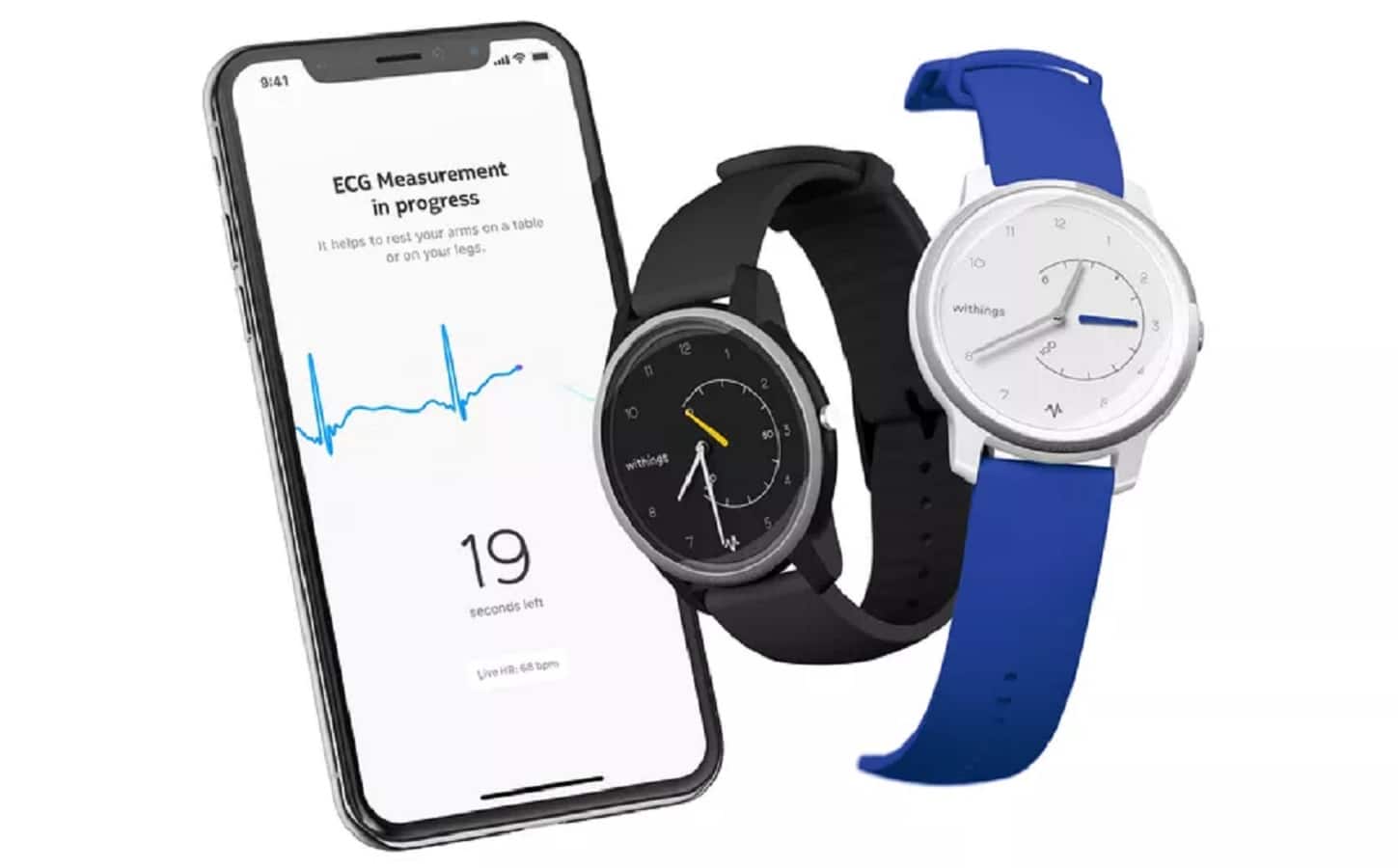 Move over Apple, there's a new ECG-enabled smartwatch in town. Withings looks to be on a roll since buying themselves back from Nokia, and its new Move ECG lays down the gauntlet to the Apple Watch.
Withings' take on the smartwatch is a classy hybrid, where most of the smart functions are handled in the companion app on your smartphone. The watch itself has two analog dials, one for the time and the other for showing how much of your daily activity target you've managed. The activity tracking dial is also used to time the ECG function. That leaves you with a stylish watch that wouldn't be out of place in the boardroom.
About the new ECG feature with Withings
Taking an electrocardiograph is very similar to how it works on the Apple Watch, hold the crown and the opposite side of the watch for a few seconds and the sensor will start taking measurements. That's good, as keeping it simple really counts if you're worrying.
While the reading is being taken, you'll get a readout on your smartphone. Once done, you'll get a notification if everything's fine, or if you do have suspected Afib or other irregularities. Then you can even send those readings to your doctor, for their opinion.
Activity tracking is also included
Other than the ECG, the Move ECG has Withings' activity tracking built in. All the usual metrics like steps taken, heart rate, altitude for stair climbing are gathered, and the sensors can differentiate between different types of exercise.
It might not have the full smartwatch experience that you'd find on the Apple Watch, but the Move ECG has a couple of things that Apple is missing. First off – a 12-month battery life. Yes, 12 months. The other is the price, the Move ECG will be $130 when it's released in a couple of months.
I've been using one of Withings other smartwatches recently and it's impressive so far. If the Move ECG is of this quality, it'll be a hit.
What do you think of the Withings offering? Tempting? Let us know down below in the comments or carry the discussion over to our Twitter or Facebook.
Editors' Recommendations:
Follow us on Flipboard, Google News, or Apple News