Here's how to use the Apple Watch Series 4's ECG feature
Your heart will thank you.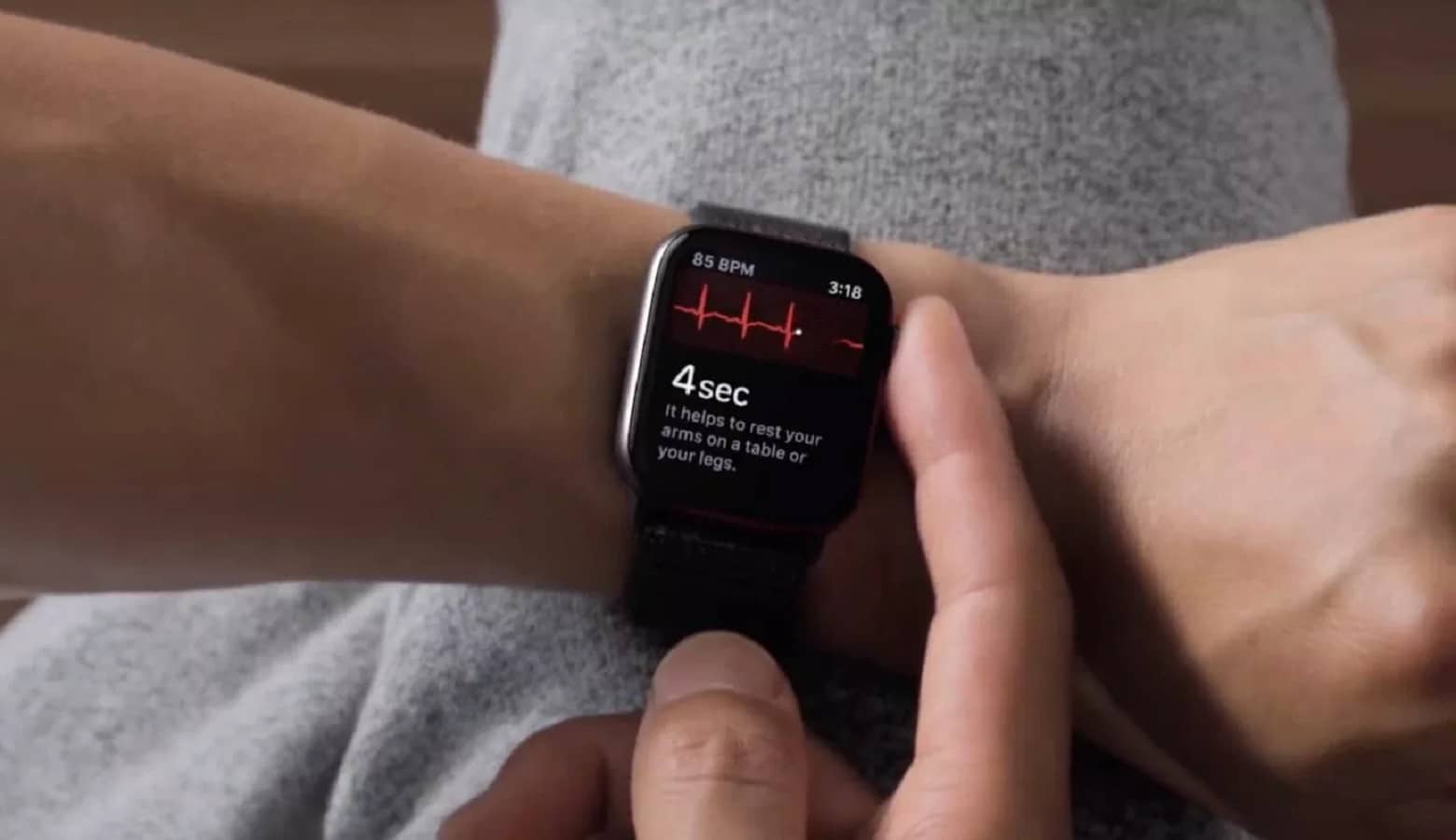 One of the more valuable features of smartwatches and other fitness trackers are the inclusion of biosensors, small electronic packages that monitor what's going on with your body.
Apple has been working for a while now on building advanced heart rate monitoring into their best-selling wearable, and today the optional ECG app for Apple Watch Series 4 went live.
That software update lets users of the latest Apple Watch take ECG (electrocardiogram) readings on themselves through specially designed sensors on the wearable. Older Apple Watches that don't have the redesigned sensors can also benefit – just they'll be limited to detecting irregular heartbeats. Both functions can help detect atrial fibrillation, which is a condition identified via a rapid or irregular heartbeat and that can lead to serious heart difficulties.
When Apple announced the upcoming features back in September, it made a pretty big impression in both the tech and medical spheres – partly because the ECG app had FDA clearance (which is different from FDA approval).
Even if you don't have the latest Apple Watch, there are still tons of heart-tracking features you can benefit from.
The basics
The ECG app and notifications for irregular heart rhythms are rolling out as part of a watchOS update for Apple Watch, version 5.1.2. The update process can be fairly long, you'll want to set aside an hour or so for it to finish.
Now, the ECG app will only function on Apple Watch Series 4 models. That's the only model with the requisite electrodes on the back of the watch, and the electrical heart sensors in the crown of the watch. Older models don't have the sensors necessary.
The Apple Watch series do all use the same optical heart rate sensor, so all Apple Watches from Series 1 to Series 4 will attempt to track irregular heart rhythms. That gives the wearable the potential to detect atrial fibrillation (Afib).
The ECG App
Make sure you have both the latest iPhone update, as well as watchOS 5.1.2. To do that:
Go to your Apple Watch App on your iPhone
Head to the My Watch section
Then click General, followed by Software Update
From there Download and Install
Once that update is complete, follow the steps below to set up ECG readings on your Apple Watch Series 4:
Go to your Apple Health app on your iPhone
You'll be prompted that there is a new ECG feature
Here, enter your date-of-birth
Apple will go through some menus showing what the reader can and cannot do
Go to the new ECG app on your Apple Watch (it's a white circle with a red heartline through the middle)
As to taking an ECG reading, that's pretty simple. Open the ECG app on the Apple Watch, rest the wrist that the watch is strapped to on a surface, and press the index finger of your opposite hand against the Apple Watch's crown for 30 seconds while the app counts down. You might get a notification that it stopped due to a poor reading. If that happens, make sure your watch is flat and in full contact with the skin of your wrist.
The app will show you the results in an easy to read format, such as "sinus rhythm" which means everything is normal, or Afib, or possibly High or Low heart rate. All of the completed readings will get synced to your iPhone's Health app.
Keep in mind that Apple has pointedly said that the ECG app is not a diagnostic tool. It's also not supposed to be used just for the heck of it. It's there for you to double-check if you feel symptoms like a rapid or skipped heartbeat, or if the Watch has given you a notification that it's detected an especially high, low or irregular heart rate.
We can all benefit from being more informed about our health. While results from apps like this ECG one from Apple can help you toward a course of action, they're not a diagnostic tool in of themselves. Please talk to your doctor or other health professional if you feel you have any of these symptoms.
Plan on using the ECG feature? Let us know down below in the comments or carry the discussion over to our Twitter or Facebook.
Editors' Recommendations:
Follow us on Flipboard, Google News, or Apple News