A decked-out M2 Max MacBook Pro costs a ridiculous $7K
Think of all the things you could buy with $7,000.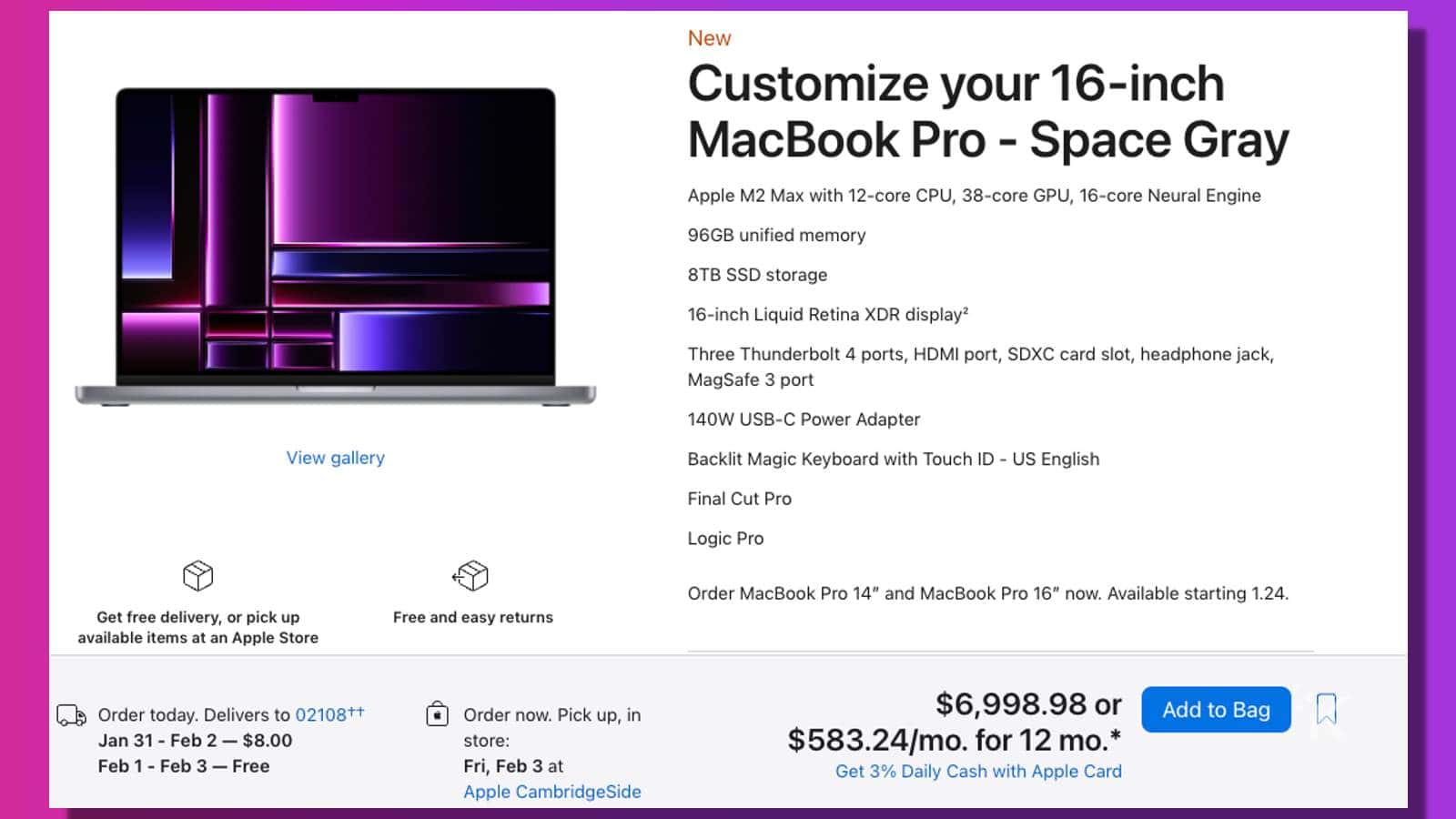 Apple released new computers today: The M2 Max MacBook Pro and new Mac minis. They're computers that will be used for email 75 percent of the time. I don't make the rules.
Now, don't get me wrong; they're gorgeous machines packed with Apple's latest goodness and impressive M2 processing chips.
If I didn't spend a wad of cash on my M1 Max Pro, I would be all over one of these overperforming emailing machines. I'm fine with what I have, but I was still curious about the new MacBook Pros pricing.
READ MORE: Apple proves yet again that its press events are a waste of time
As it has become a KnowTechie tradition, we fiddled around on Apple's site to see just how expensive these things get. We'll be looking at the 16" MacBook Pro, so keep that in mind.
Let's talk about MacBook Pro Pricing
According to Apple.com, the cheapest 16" MacBook Pro starts at $2,499. Internals include a 12-core CPU, 19-Core GPU, 16GB of unified memory, and a healthy 512GB SSD drive.
For time's sake, I'm not going to list everything from Apple's site verbatim, but after reading this, head to the site or check out the image below for pricing.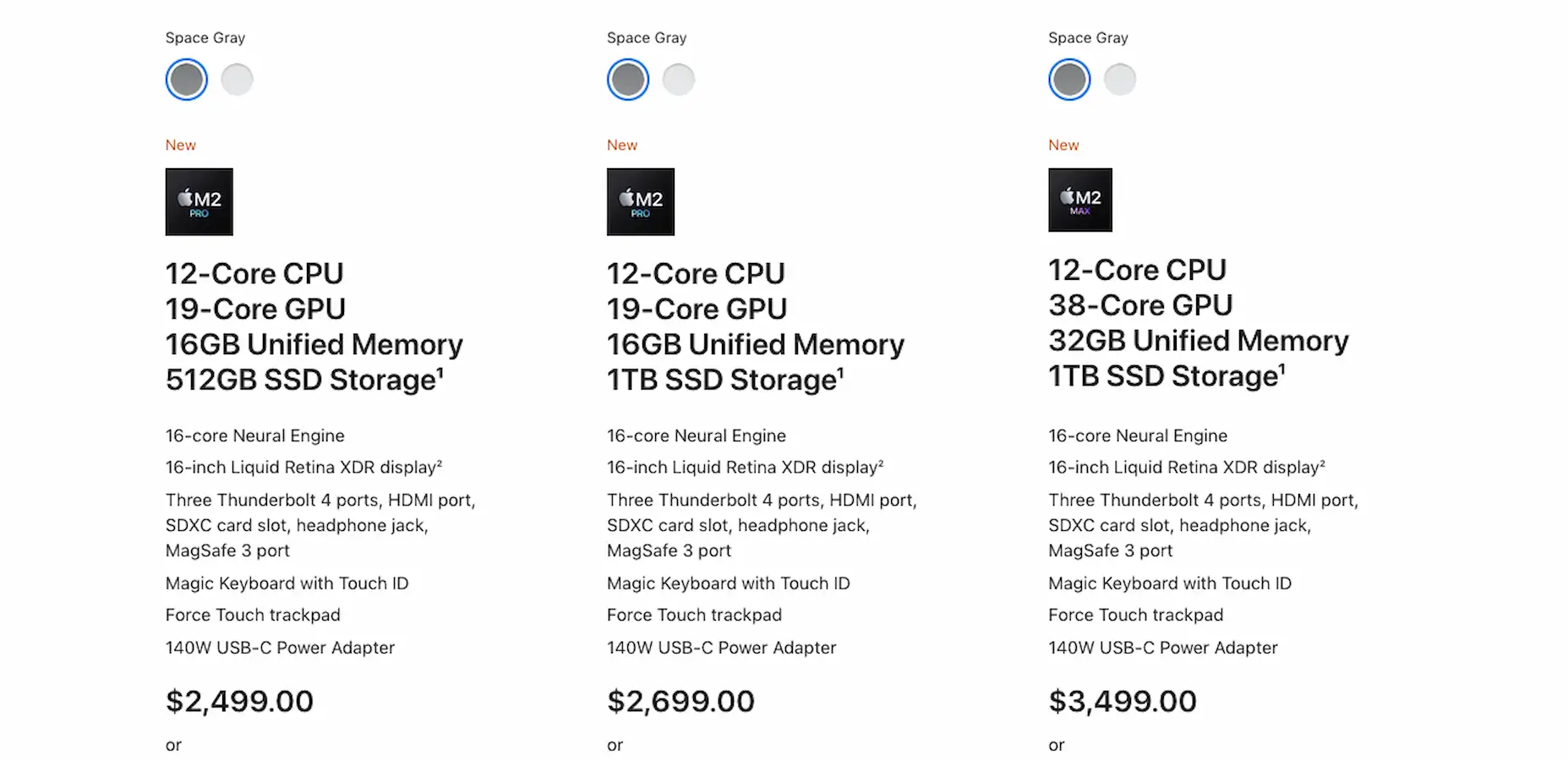 But here's where things get interesting. Just for gags, Josiah went all out, pricing a fully decked-out MacBook Pro.
That means an M2 Max 16" MacBook Pro with a 12-core CPU, 38-core GPU, and 16-core Neural Engine. Pretty impressive, right?
Alright, ready for the fun? Here's what he added on top of that:
So, what's the damage? Are you ready for it?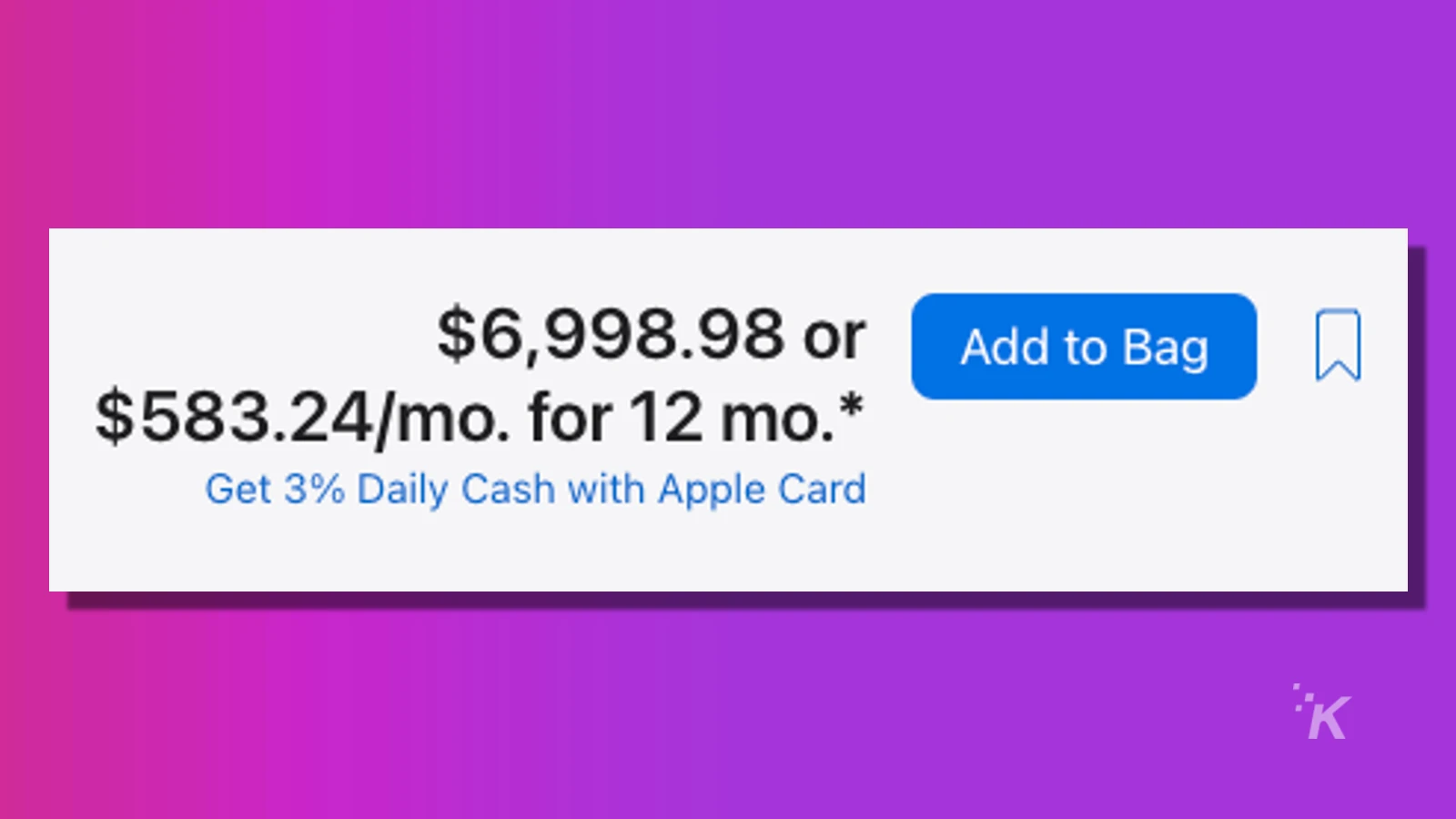 Are you kidding me, Apple? $7,000 for a laptop? I understand that the M2 Max MacBook Pro comes fully loaded with some impressive specs, but c'mon, that price is eyewatering.
Does it even come with the keyboard at this price, or is that something I have to buy extra? Thankfully, that isn't the case. But still.
Who is Apple trying to sell this to? Professional basketball players? A Saudi prince?
Clearly, Apple is trying to appeal to the creative crowd with this new MacBook Pro, or even the folks who want the fastest machine possible. But good lord, $7K for a laptop? That shit better have email.
Sadly, people will buy it, and of course, people will love it. And then there are people like me who will look, watch, and judge you mercilessly. Bless your heart.
In short, the M2 Max MacBook Pro is an absolute unit, and if you can get one, by all means, go ahead and buy it. But just think of all the cool stuff you could get with $7,000.
Have any thoughts on this? Drop us a line below in the comments, or carry the discussion over to our Twitter or Facebook.
Editors' Recommendations:
Follow us on Flipboard, Google News, or Apple News