Amazon said the company absolutely crushed it in sales this holiday season
Another one.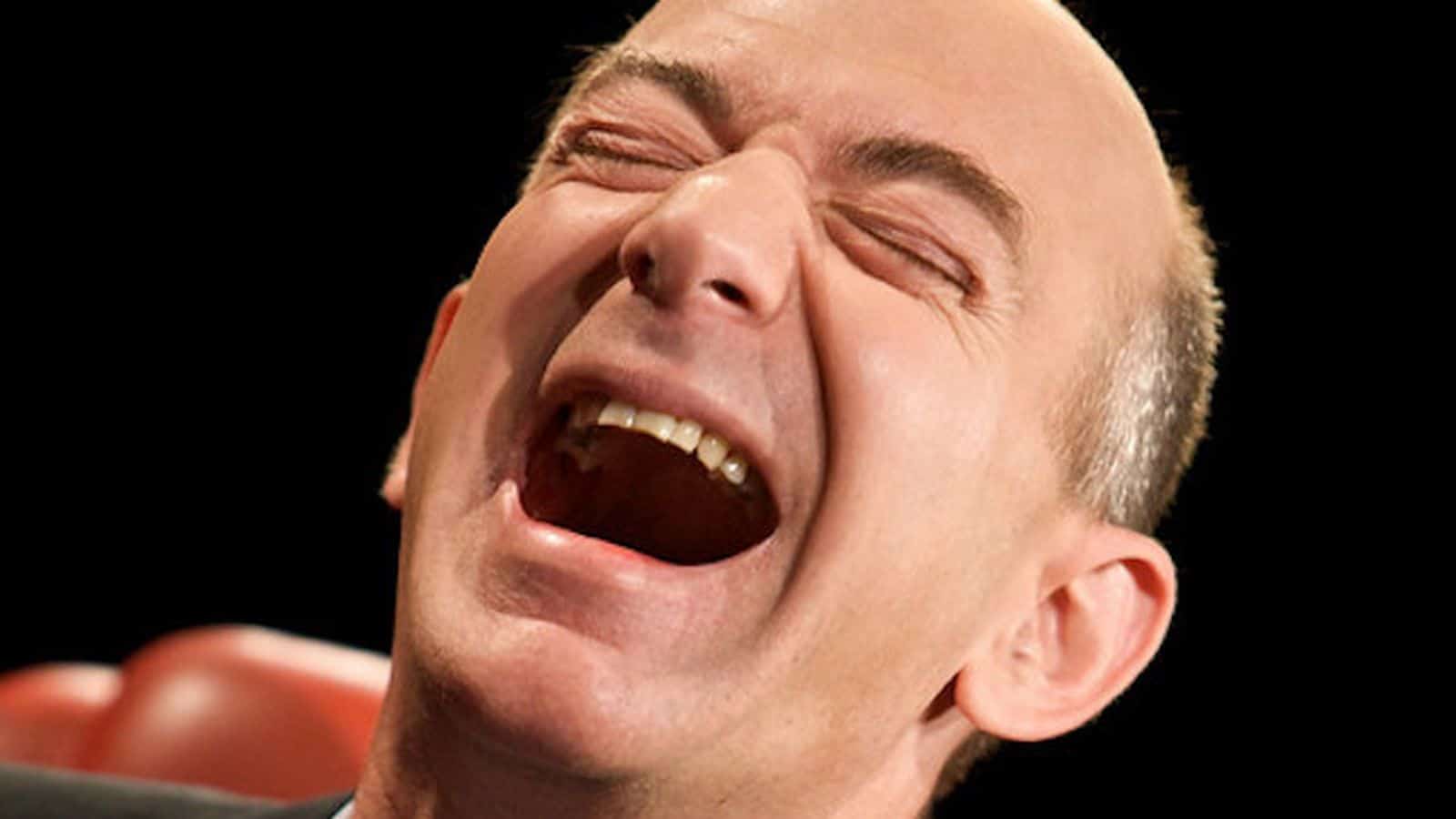 For Amazon, business is a-booming. Well, at least that's what they're saying, but it's probably not hard to doubt.
The company recently published a post on its website stating that the online shopping site had its best holiday season when it came to sales this year. But, like, the company said the same thing last year, and honestly, it's more telling of how consumers shop in 2018 than just a testament to Amazon's online prowess.
According to Amazon, Echo smart speakers were its high-ticket items. Meaning, they sold a bunch of these suckers. So much, in fact, they knocked off Amazon servers on Christmas day.
Alexa proved to be very useful this holiday season
While the company doesn't provide any exact numbers regarding sales, Amazon did share some impressive stats about Alexa. Things like how Alexa users are asking it to listen to "hundreds of millions more hours of music this holiday season compared to last holiday season." And other things like how Alexa users turned on holiday lights "tens of millions of times."
Echo smart speakers are not the only ones in the spotlight. Amazon had a record holiday season selling millions of Amazon Fire TV, Fire Tablet, and Kindle products. Additionally, Amazon shoppers purchased more Echo Dot Kids Edition and Fire Kids Edition tablets than ever before.
Home security products like Ring and Blink saw some fantastic growth this holiday season too. Amazon says it sold more devices this year than any previous year before.
Here are some other interesting findings Amazon found from its Alexa users
Alexa set more than one hundred million timers this holiday season.
Customers requested nearly 3x as many recipes this holiday season compared to last and asked Alexa for cooking-related advice twice as much.
Alexa helped mix hundreds of thousands of cocktails this holiday season – with eggnog and Moscow Mule being the most requested drinks.
The number one holiday song that customers requested this holiday season was "All I Want for Christmas is You" by Mariah Carey.
Customers used Alexa nearly twice as much on Fire TV devices this holiday season compared to the same time period last year.
One of the most interesting things that I found in this report was that more than a whopping billion items were shipped for free for Amazon Prime members in the U.S. Additionally, "tens of millions of people worldwide" signed up for Amazon Prime or started their free trial in the U.S. alone. Yea, that's a lot of folks.
Without a doubt, it sure looks like Amazon killed it this holiday season….again. And if history repeats again, this is going to be a common occurrence, and I guess that's good for Amazon. As long as I keep getting my packages shipped for free within two days, I really have nothing bad to say about them.
Did you get any Amazon products this year? Are you one of these statistics? Let us know down below in the comments or carry the discussion over to our Twitter or Facebook.
Editors' Recommendations:
Follow us on Flipboard, Google News, or Apple News