This website will help you find the best movies on Amazon Prime and Netflix
Finding a movie can take as long as watching a movie.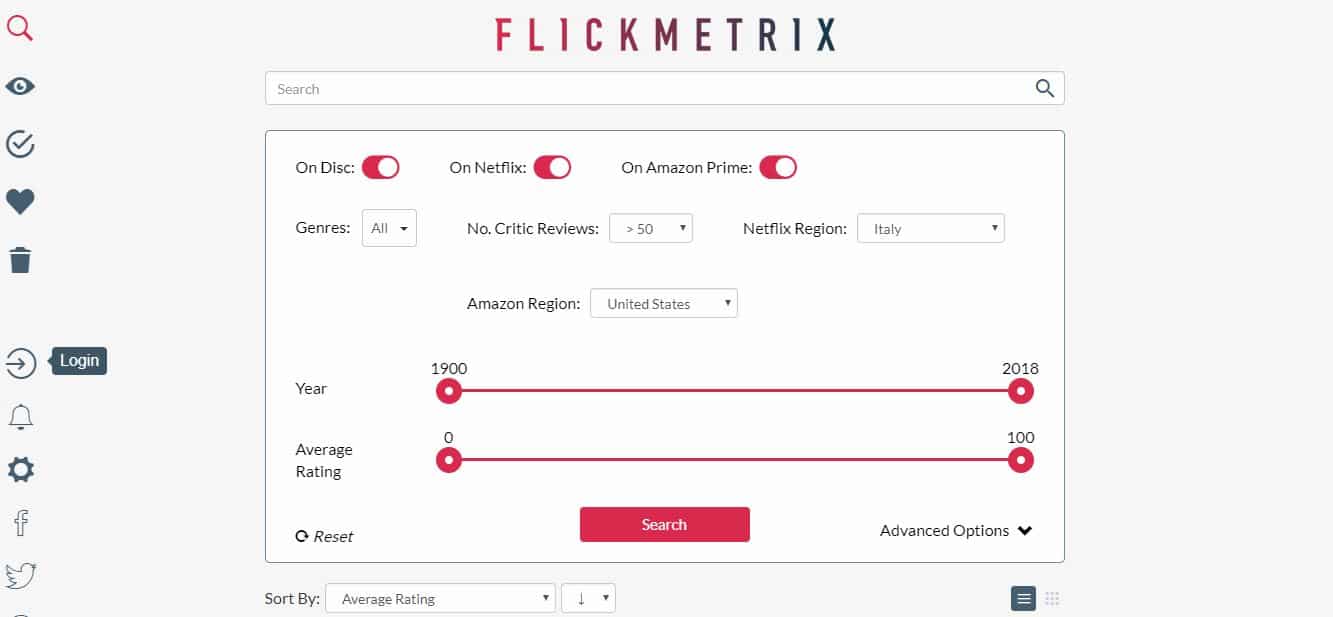 The holidays are (nearly) here and that means entertaining. Whether it's friends, family, or just yourself, it's never a better time to watch some classic movies. After all, the weather outside is frightful and your crackling fire is just delightful.
The thing is, nobody really has much of a DVD collection anymore. Heck, I don't even own a DVD player nowadays after trading my Xbox One in for a Nintendo Switch earlier this year. It's left to streaming services to fill the entertainment void because heaven forbid anyone actually has to talk to each other.
Spoilt for choice
Okay, so how do you actually figure out what to watch? Everyone has their favorites, so you could easily use the search function in Netflix or Amazon Prime to find those. If everyone wants something they've not seen the choice gets trickier.
Searching only really works well if you know what you want. Otherwise, you're at the mercy of the algorithms to show potential movies while you browse. I do this almost nightly and often it takes just as long to find something to watch as to actually watch it. What if there's a better way?
You could use IMDB advanced search for genre and rating, then watch your choice with the deep integration to Amazon Prime. That leaves Netflix out of the running, so all of its original content isn't part of your choices.
What you need is a third-party site that shows both Amazon Prime and Netflix, like Flickmetrix.
What is Flickmetrix?
This super handy site will help solve your holiday watchlist woes. It starts by collating scores from the most trusted movie rating sites, like IMDB, Rotten Tomatoes, Metacritic and Letterboxd. Then it creates one score from that data and also checks if the movie is on Netflix or Amazon Prime.
You can search their database by year, average rating, genre, and your choice of Amazon Prime, Netflix or On Disc. Interestingly, nothing released in 2018 got higher than an 83% rating, so if you want something truly good to watch – go back a few years.
There's an advanced list for tweaking the search if you prefer IMDB's rating scheme to that used by Rotten Tomatoes, or any combination you like. You'll need the advanced menu to search for keywords too.
Signing up for a Flickmetrix account will let you track which movies you've watched, something I really like. I can never recall if I've watched something until ten minutes in, by which time it's too late and I'm invested again. If you're outside the USA, you can also change Amazon and Netflix regions, so the search won't show you content unavailable for you.
Maybe at some point, it can add catalogs from other big streaming services like Hulu or upcoming services like the Criterion Channel and the Disney+ service.
What do you think? Is Flickmetrix something you'd use? Let us know down below in the comments or carry the discussion over to our Twitter or Facebook.
Editors' Recommendations:
Follow us on Flipboard, Google News, or Apple News