BlackBerry Key2: First impressions
Unveiled and unboxed.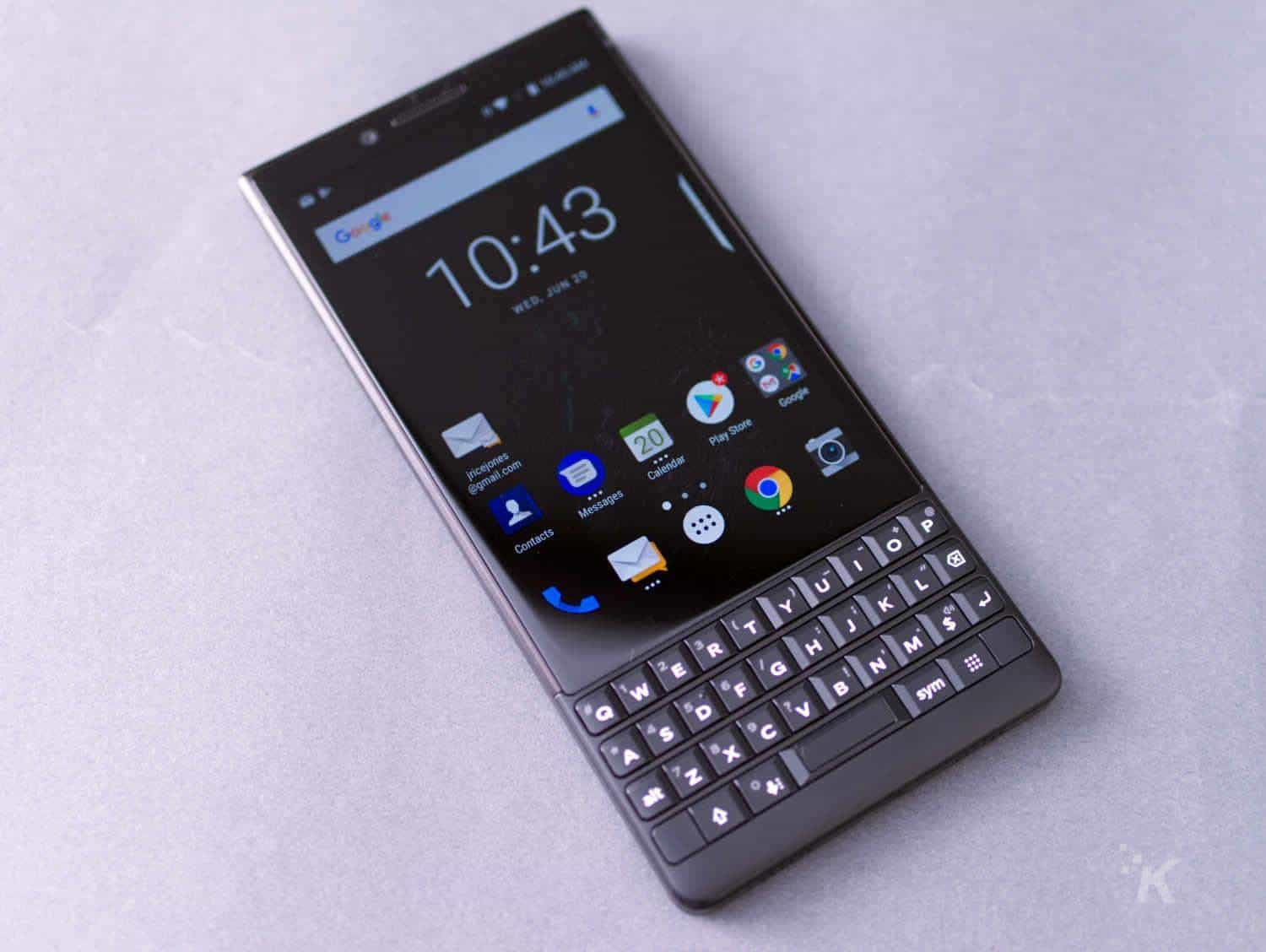 BlackBerry under TCL's leadership is managing to refine their design language and meld the BlackBerry we know and love with the modern mobile world. It's a tailored suit in the world of haute couture. There's a solidness to the beveled aluminum frame that I really like, with the physical keyboard that's been heightened since last year's KeyOne.
With the grippy rubberized back and dimensions that fit comfortably in hand, it makes me wonder about all those glass-enmeshed handsets. Sure, they're pretty in pictures, but they're useless in the real world, picking up scratches and fingerprints like a magnet. Putting a case on your smartphone should be a choice, not a requirement for daily use.
We reached out to BlackBerry after the launch event, and they sent out a review unit to KnowTechie. I've been using it for the last week, so here are some of my early thoughts.
[envira-gallery id="65009″]
The Key To Success
Now that other messaging apps have taken over, the one main defining characteristic for BlackBerry is the dogged determination to keep the physical keyboard alive. I have to applaud this, my cellphone infatuation started back in the days of T9 keyboard pressing before predictive text and touchscreens, and I still have some of the muscle memory to this day. Maybe that's why moving from my daily driver to the Key2 over the last week hasn't been that jarring, now that my thumbs are learning the new keys I'm enjoying the nostalgia.
Having the fingerprint sensor in the spacebar is also welcome, it's a perfect distance for my thumb from almost all hand-holding positions, and I'm glad I don't have to pick my phone up to hunt for the back-placement on many competing devices.
The Key2 is firmly in the moment though, with a new dual-sensor camera module that offers 2x zoom with the second sensor and a 4x digital zoom. I haven't played around with this much yet, so I'll save my thoughts on it until the full review later on. The Snapdragon 660 feeds enough to power the Android 8.1 OS, even with BlackBerry's additions. I'm enjoying the revamped messaging center, having one stop for all my accounts is much easier to take control of my inboxes.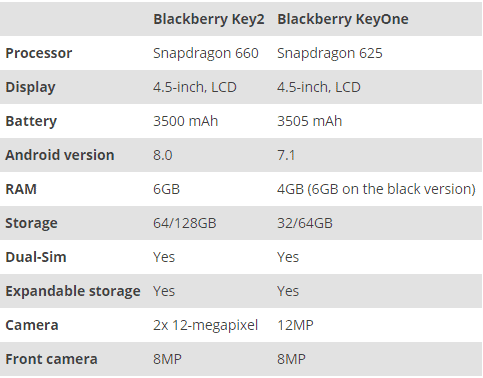 I don't use wireless charging, so I don't notice its absence here. It's too early for me to talk about overall battery life and benchmarks, but it's giving me a full day of usage when I've had to plug in with other devices.
Having to approve the multitude of BlackBerry/Android permissions during setup was tedious, but that's the price for security I suppose, and it only has to be done once.
I'll have a long-form review after having a bit more time with the device, but so far nostalgia is winning over the loss of screen space. Anyone who knows me will know my keyboard-love, so having the tactile feedback above from normal haptics on a phone is pleasing to me.
Does anyone have any real-world experience with the Key2? Let us know your thoughts down below in the comments. 
For more reviews, check out: 
Follow us on Flipboard, Google News, or Apple News