Cyber Monday deals your mom won't stop texting you about
Gifting through guilt.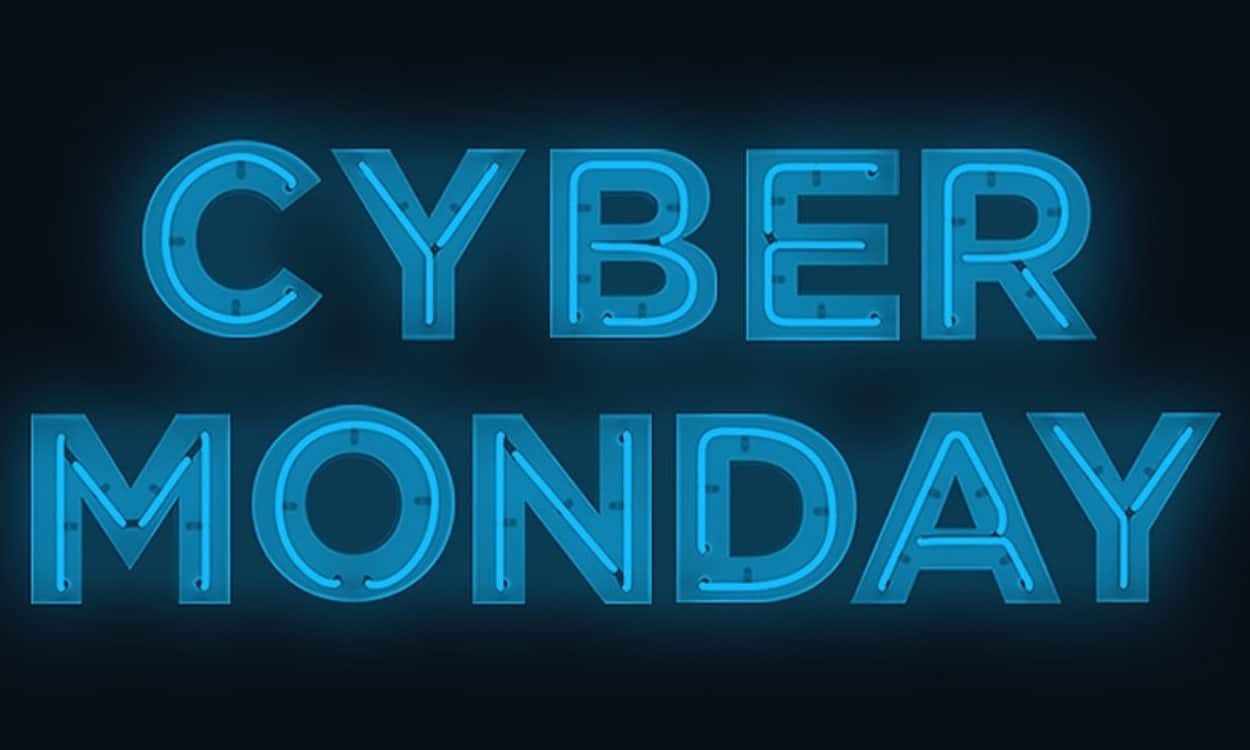 Cyber Monday, the strange wild-eyed step-cousin of Black Friday is finally out of the shed, locked there until the leftover turkey has fully cooled and your slap-faced relatives return to the filthy pits of lies from whence they emerged.
Naturally, the best place to start looking for Cyber Monday deals is Amazon dot com, links for which your mom won't stop texting you since the sun crept over the horizon mere hours ago.
As many millennials and generation X'ers can attest, mom won't stop meddling in your clearly incomplete life, devoid of any type of acceptable happiness and decisions that fit within the scope of baby boomer sensibilities. Clearly, what you need is a range of new products, tech and otherwise, that are on sale today. Because we all know that nothing strengthens the familial bond more than your mom showing up at your apartment and seeing something she suggested you buy. "Oh, I see you took my advice and bought that Instant Pot" that you use to store your weed in.
Learn about your past and jump your car
Let's start with this AncestryDNA Genetic test kit, currently 51% off. Your mom wants you to know where you came from, beyond her uterus. Your great-grandfather might have been from Poland, maybe from Russia or even space. Who the hell knows. Buy this thing then lie to her about the results.
Or maybe it's time to finally pick up a NOCO car battery jump starter because your mom is tired of picking you up on the side of the highway when your 1998 Subaru Legacy keeps breaking down. Sure, it's 4-wheel drive and sometimes you sleep in it when you've drunk more than your weight in cheap wine, but the battery is pouring more acid into your engine than Timothy Leary with a limp.
Home goods and getting in shape
If you've noticed your mom hugging you a little bit too long lately, it's because she's estimating your weight so she can either be critical or complimentary. You'll never get complimentary. So it's a good thing these NordicTrack devices on are on sale today. That way, you can at least tell your mom that you are working to get healthy after you are out of breath from clearing all the dirty clothes off your treadmill before your mom enters the room. Also here's a scale, just in case.
Why don't you have an iron? Don't you iron anything? Your clothes are so wrinkled all the time? What do you wear on job interviews? Do you go on dates like that? Here, I found this iron that's 65% off, you should buy it. No, your dad never irons his shirts either, that's not the point. Do you want to look like a slob? Take care of your clothes, they'll last longer.
Your mom has Amazon Alexa, why don't you have Alexa? Alexa helps her play music and control the smart home devices that your dad took way too long to install. Why don't you have an Alexa? You need an Alexa. Alexa can remember to call your mom for you when you don't want to. Plus you can play Jeopardy on it, so, bonding opportunity.
And the last text from your mom this morning before she headed to spin class with her friends (read: hanging out at Whole Foods in workout clothes and drinking coffee and talking shit about their kids) was for this ice maker, a thing that is way too expensive for its purpose and has no place in your home but dammit, how come you never have ice? Because that's the other place I store my weed, mom.
What did your mom pester you with this morning? Let us know down below in the comments or carry the discussion over to our Twitter or Facebook.
Editors' Recommendations:
Follow us on Flipboard, Google News, or Apple News