Facebook wants to handle your death better than your data
I iz ded now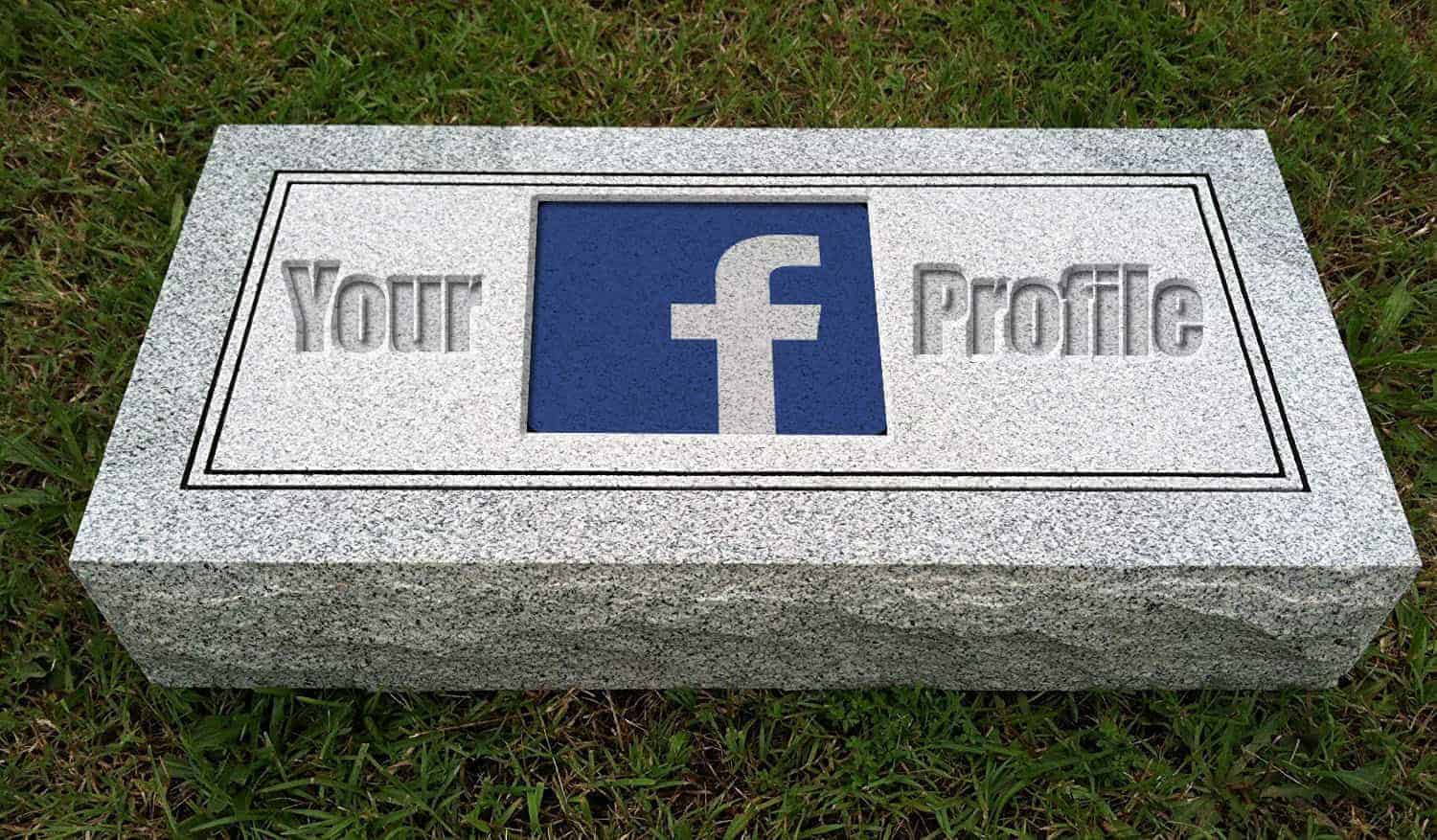 I don't fear death. I've come to terms with the inevitability of life and death. Rather, what I fear most about the process of dying is not having enough time to delete my social media presence before I'm fully grasped by the bony hand of Death. While I'll be dead and won't have the capability to really give a shit, the last thing I want is an active post-mortem Facebook page.
What I certainly don't want is Facebook, the company, having to verify my death so that some idiot family member can memorialize my Facebook account and turn it into some repository of emotional garbage and lies. Apparently, though, that is exactly what some people want as Facebook has rolled out changes that will make it easier to honor a loved one after they kick it.
Facebook will be using AI to keep dead people from showing up in your feed, though as a future dead person, I kind of like the idea of haunting your social media after I'm burnt to ash on the lake. But I'd rather my social media just disappear completely. At least then I wouldn't have to worry about location tracking. The best way to stop Facebook from tracking your location is to just die.
Dead people's Facebook pages, once memorialized, can be turned into Tribute pages, which none of us are worthy of
If you have a legacy contact set up for your Facebook page, just ask that they delete everything. Erase your online existence. You are dead. You no longer exist. You cannot read the tributes posted to the page. Your legacy contact does not need to drag your memory through the social media mud.
"I had very close friends, particularly one, who had lost people and told me how important Facebook was to preserving their memories," Sheryl Sandberg, Facebook's COO tells Wired. "My friend Kim had lost her brother, he died by suicide, and she and her mother were not up to having a memorial service, so Facebook became that memorialization place for them."
I get it. Humans have complex emotions that cannot simply be pushed aside by a social network that cares little for their living privacy. While I feel we should just 404 the entire internet, the least we can do when we die is to 404 ourselves and ask that our legacy contacts just delete it all.
Unless we become zombies. While we know little of what happens after death, we have a pretty solid idea of what happens to the un-dead. They still move around in groups and have some sort of socialization, even if for the purpose of eating human flesh. In the case of becoming a zombie, Facebook would be wise to re-purpose its AI to slowly decompose your profile picture and allow family members to post messages (about how tender their thighs are) to your tribute page.
While it's nice, sure, that Facebook wants to be more sensitive about how it handles your eventual death, it'd be nicer if Facebook gave more of a shit about your living data. It's easier to make promises to the dead than it is the living I suppose, so that knowledge should alleviate some of the anxiety of dying. Because one thing is for sure, we're all going to be shit posted long after we're dead and buried. The afterlife is a Facebook tribute page and hell is having to read it from the beyond.
What do you think? Do you like the idea of Tribute pages? Let us know down below in the comments or carry the discussion over to our Twitter or Facebook.
Editors' Recommendations:
Follow us on Flipboard, Google News, or Apple News