Facebook Watch Party rolls out to everyone, because nobody was using it
Umm, ok.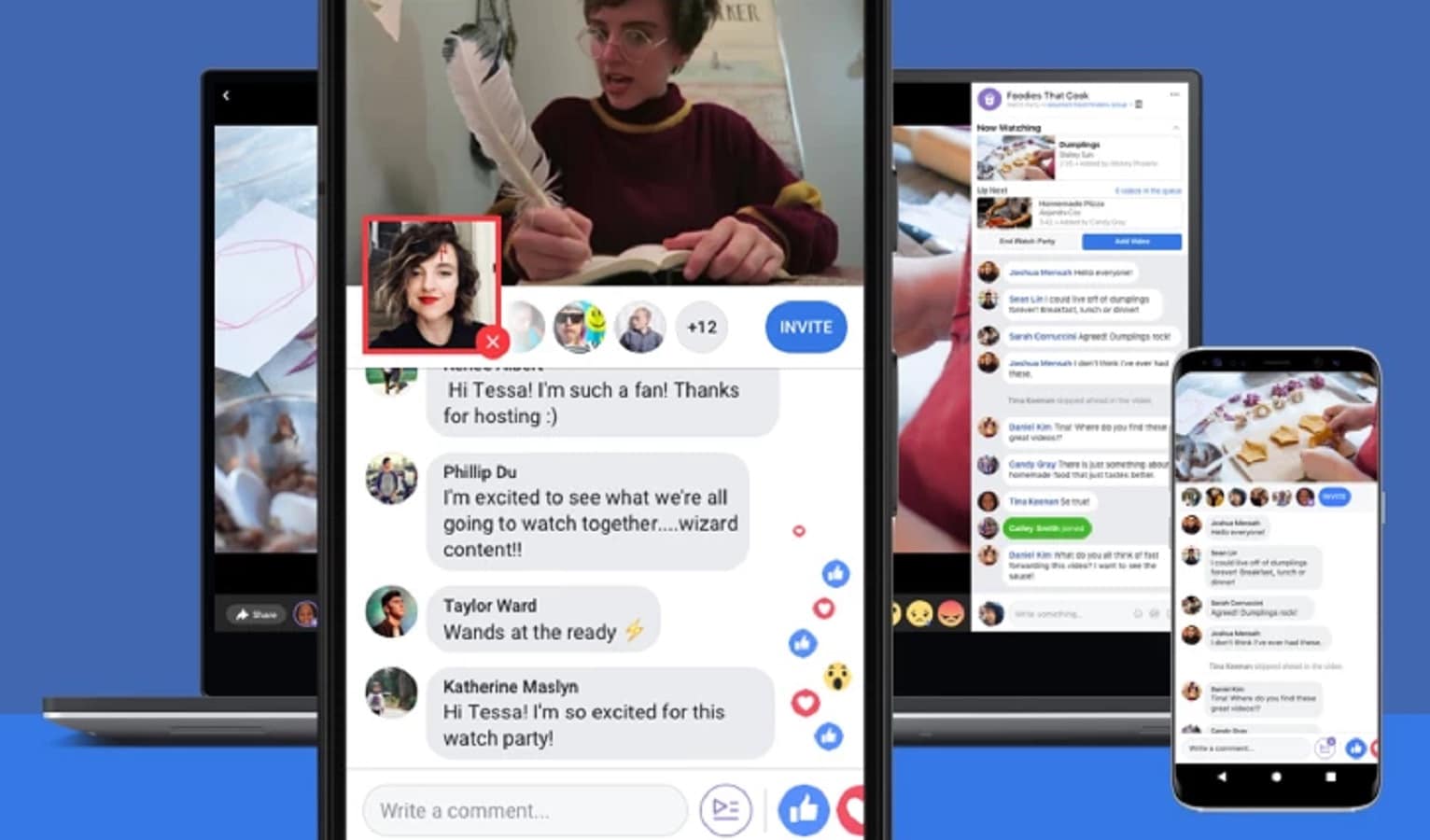 You might not know what Facebook Watch is, but that won't stop the social giant from adding more features to it. Launched today, Watch Party is a co-viewing feature that lets users see and comment on the same video at the same time, and it's now available to all profiles and Pages, worldwide.
Previously, Watch Party was only available to Groups, with limited testing with other types of accounts. Now, any user or business can post a Watch Party invite to sync up with their friends or customer base.
Watch will never be YouTube
Watch still isn't the YouTube alternative that Facebook wants it to be. As CNBC reports, Facebook is pivoting to an older audience as it's losing the younger market to apps like Instagram. Zuck and Co might be hoping that the shared experience of commenting realtime on clips could recapture that audience, but it's a losing battle right now. Longer video watching just isn't something that users associate with Facebook right now.
There are a few other tricks being tested out to eke out the life support that Watch is currently on. Pages and Groups will be able to schedule Watch Parties, which might prove popular with Livestreamers or other Internet celebrities. If the comment stream gets busy, it'll start threading so you can follow it easier. That's one thing that livestreaming services like YouTube or Twitch haven't really figured out yet.
More features with Watch Parties
One other feature that might prove a hit with celebrities is allowing Watch Party hosts to go live picture-in-picture so they can commentate in real-time. Fans might love the feel of watching TV with their favorite celebs, offering a window into their lives that wouldn't otherwise be seen. Shaquille O'Neal will be using the Live Commenting feature on his Facebook page tomorrow.
Taken on their own, the statistics for Watch Party so far seem pretty impressive. 12 million Watch Parties started from Groups, 8 times the commenting versus non-Live/synced videos, and 7 times more daily Watch Parties in Groups since the feature rolled out in July. Given Facebook's 2.2 billion monthly users, however, the uptake of Watch Parties is just a tiny drop in the bucket. With Zuckerberg stating that "expansion in video, messaging, and Stories" is key in their last earnings call, they'll have to find a way to leverage that user base into active audience participants.
Perhaps an upcoming update to allow Watch Party-like co-viewing inside Messenger will prove to be the killer application. It certainly feels like a natural home to me.
Have you been a part of a Watch Party? What did you think? Let us know down below in the comments or carry the discussion over to our Twitter or Facebook.
Editors' Recommendations:
Follow us on Flipboard, Google News, or Apple News