Surprising no one, Facebook's Watch feature is a flop
No one watches Watch.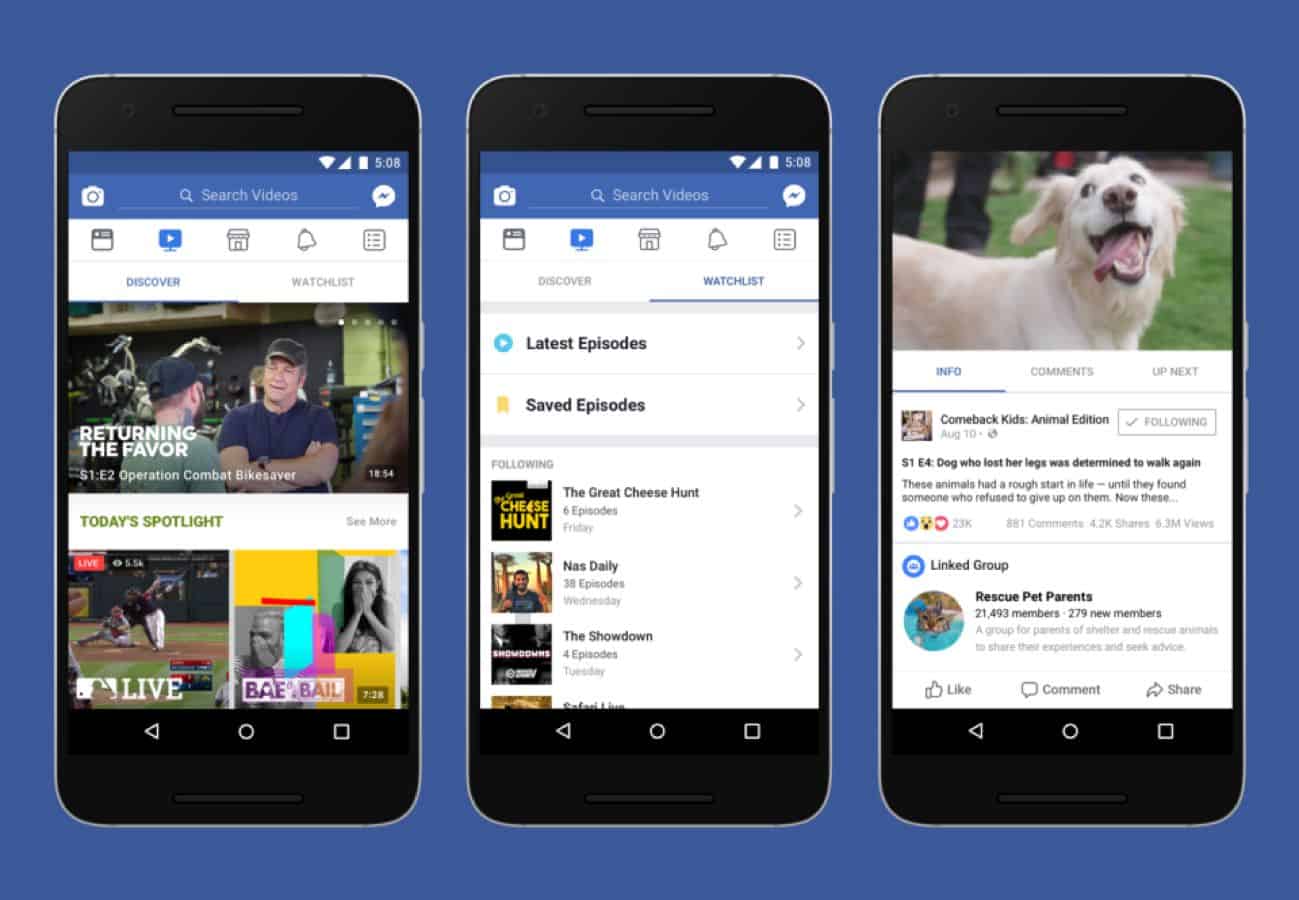 Ok, first, Facebook is basically trash now at this point anyway, with younger people leaving the platform in huge amounts, while privacy continues to be a huge concern for everyone still using it. Even the UK Parliament is getting involved now it seems.
Now, according to CNBC, Facebook has been in talks with various media companies to pivot the focus of shows and from teenage and younger millennial demographics to those 30 years of age and higher.
Facebook Watch is not being watched
Back in August, Facebook stated that about 50 million people are tuning in to Watch content per month. Which isn't terrible, until you realize YouTube brings in over 1.8 billion logged-in views each month.
It's been an expensive gamble for Facebook, with the company investing over $1 billion in original content and shows (according to Variety).
What happens next?
According to CNBC, Facebook is now talking with various media outlets about a new wave of content for the service. Less focus on getting social media stars and more focus on traditional actors, comedians, etc.
One media company also mentioned that Facebook was looking for shows with older teen stars that focused on more mature issues. Because there's nothing like a bunch of 30 and 40-year-olds reliving the shitty decision making of their youth.
The next step will be for Facebook to get more eyes in front of the service that was supposed to be a standalone apart from things like the Newsfeed.
"We see Watch and News Feed serving complementary purposes, so it makes sense that video consumption and discovery are happening in both places," Matthew Henick, Facebook head of content strategy and planning, said in a statement to CNBC.
Will Facebook be able to salvage anything with Watch? Do you use it to watch shows and other content? Let us know down below in the comments or carry the discussion over to our Twitter or Facebook.
Editors' Recommendations:
Follow us on Flipboard, Google News, or Apple News