HONBIKE is a great entry point into electric bikes
Let the HONBIKE E-BIKE do the hard work for you – and when you're done, just fold it up.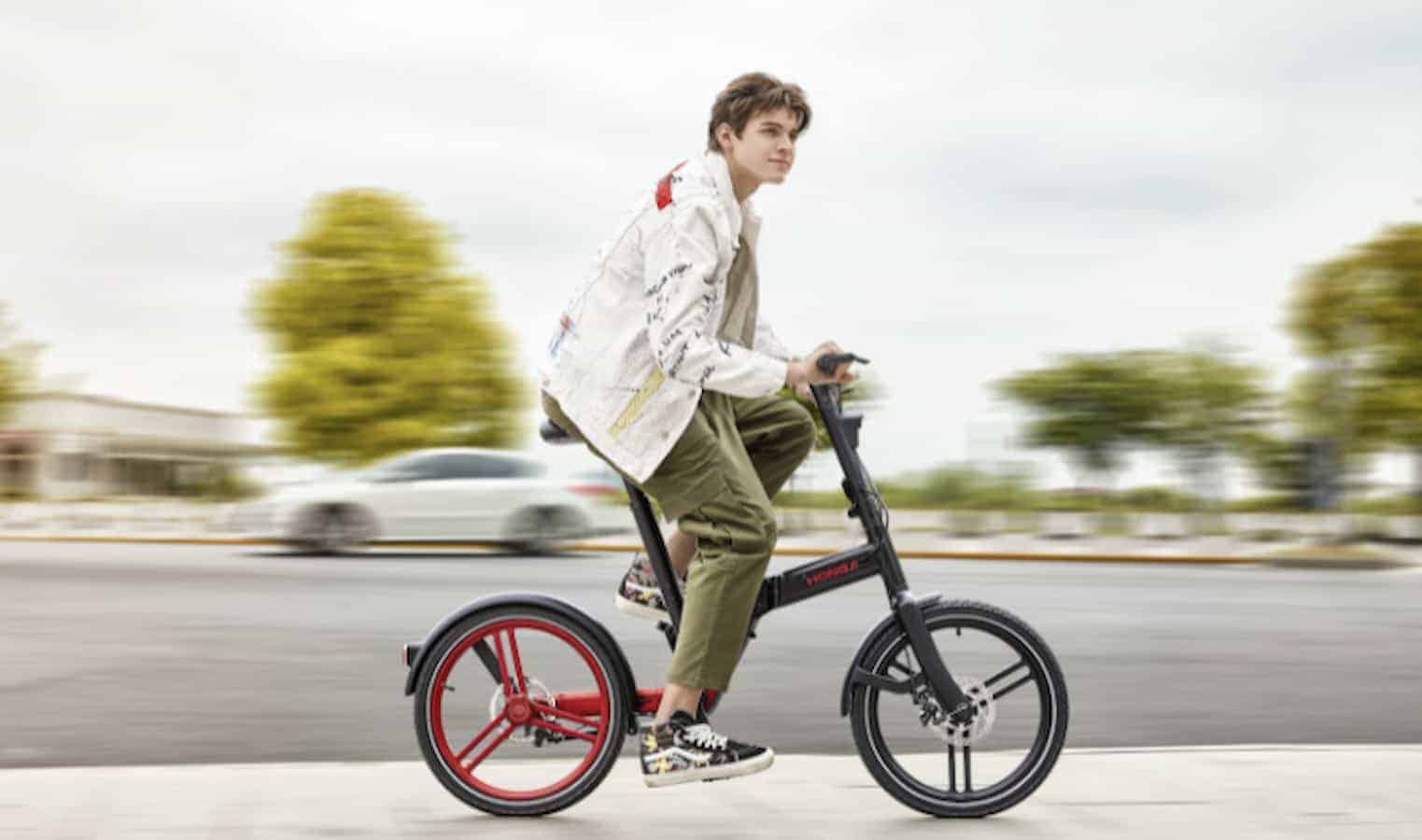 Cycling can seem like a great way to get to work, but for many of us it can mean arriving at the office sweaty, out of breath, and even late if there's no immediate place to lock up – and that's without hills involved. 
Already popular in Japan, HONBIKE's new award-winning electric folding bike, the HONBIKE E-BIKE, solves several of these problems in one go: its lightweight frame is easy to ride or carry, and the bike is powered by a rechargeable 250W motor.
As part of its North America crowdfunding campaign on Indiegogo, which will launch on February 25th, HONBIKE will be offering several deals for the HONBIKE E-BIKE, including pre-order prices of up to 50% off and access to perks like priority shipping, coupons on future products, and the HONBIKE VIP Facebook group. 
What is an electric folding bike?
Electric folding bikes look a lot like traditional folding bikes, except they have a motor and battery. They are not to be confused with electric scooters, which are a lot larger and cannot easily be disassembled.
The HONBIKE E-BIKE is ergonomically designed and can fold up in less than 10 seconds with dimensions of 39 inches wide and 35.5 inches tall that fit into a standard trunk. Folded bikes weigh 45.9 pounds.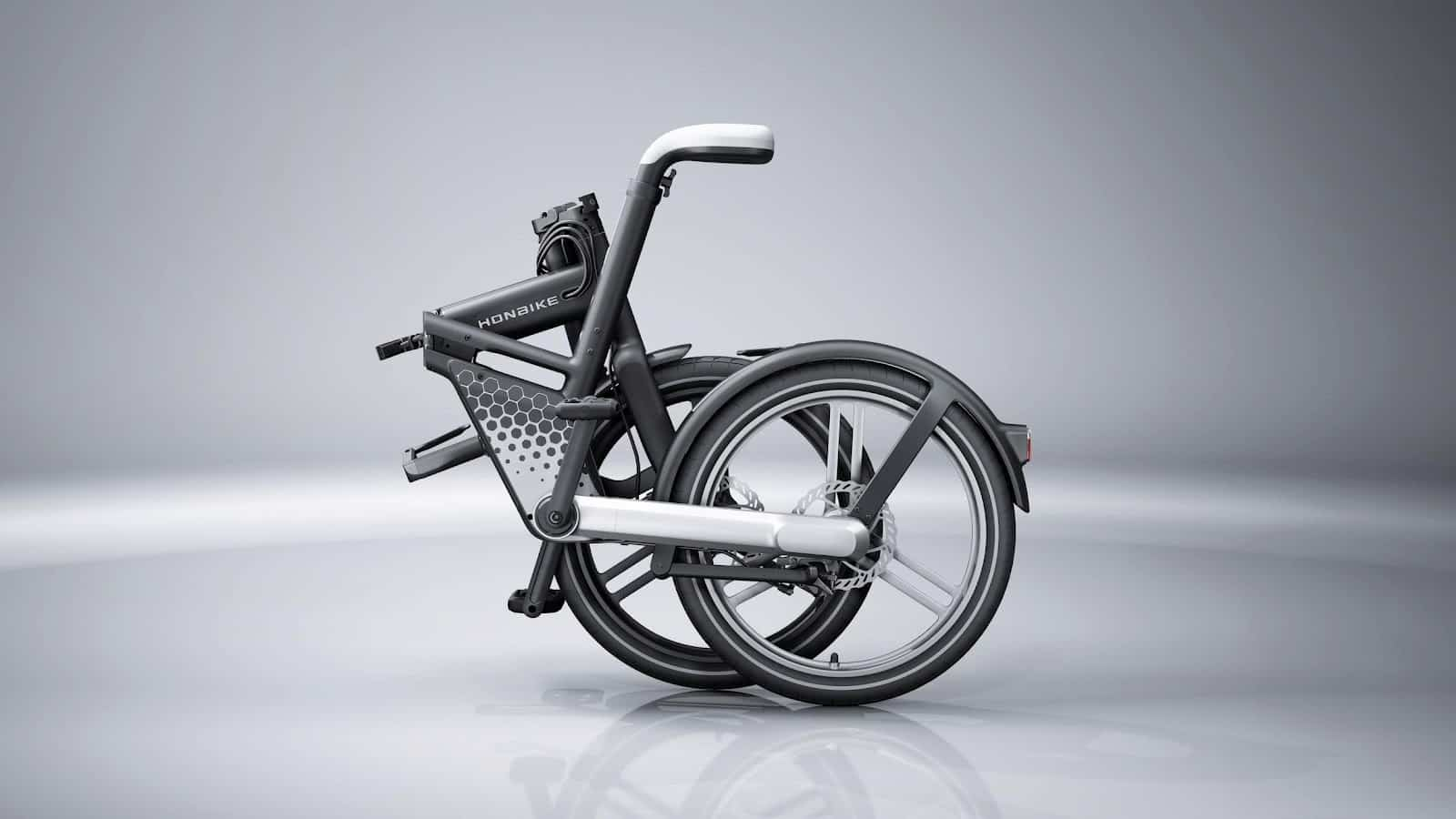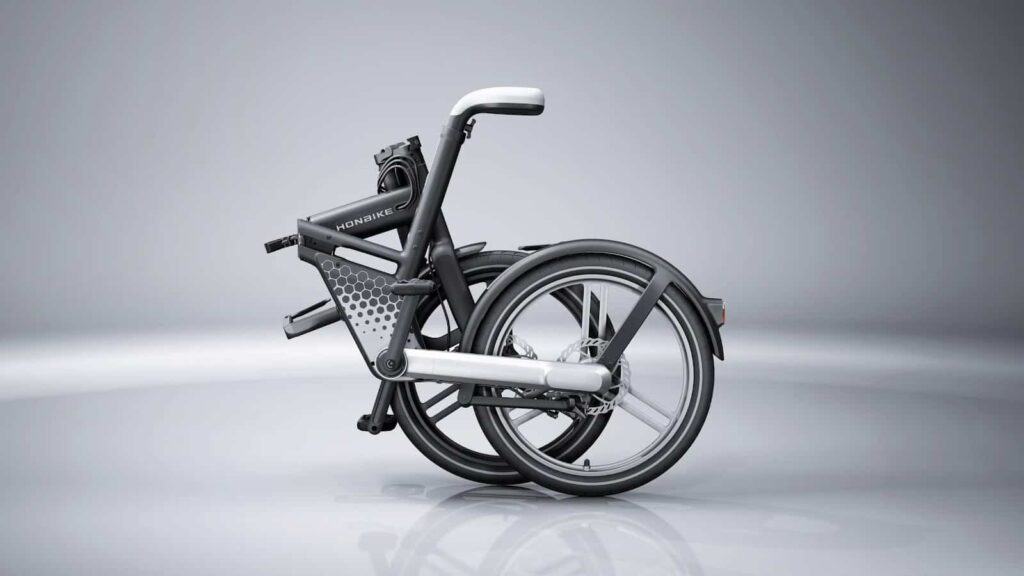 What's so special about the HONBIKE E-BIKE? 
HONBIKE riders never have to worry about dropping their bike chain while riding, which can leave regular bikes out of commission or require grabbing a handful of bike grease to fix.
The HONBIKE E-BIKE's chain is fully sealed in a 100% aluminum shell, which means that it can be used without maintenance for up to 40,000 kilometers (24,855 miles). 
The patented shaft drive system with single-arm gear transmission is more durable compared to chain bikes, meaning that riders never have to worry about a loose chain again.
The HONBIKE E-BIKE's five-level pedal assist as well as a gyroscope and speed transmission sensor also puts safety first by stabilizing your traveling speed and adjusting the transmission based on the steepness of an incline while going uphill or downhill.
What's that you said about Japan?
HONBIKE has already delivered 5,600 bikes in Japan and reached $5 million in crowdfunding in its preliminary sales.
How far can I travel on the HONBIKE E-BIKE?
Based on electric bike consumer surveys, the HONBIKE E-BIKE is designed to travel up to 40 kilometers (25 miles) per charge. If you need to drive further one day, just snap out the battery and plug it in.

Riders can also extend their range per charge to 50 miles by using the optional extended range battery.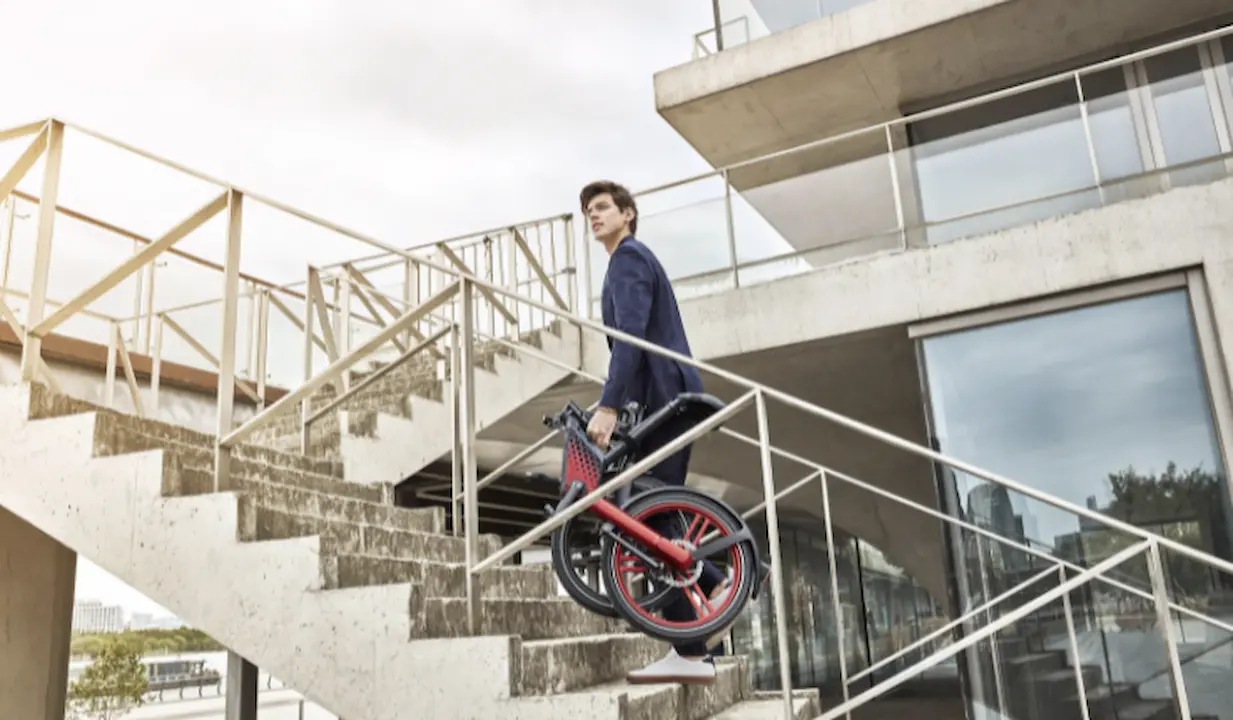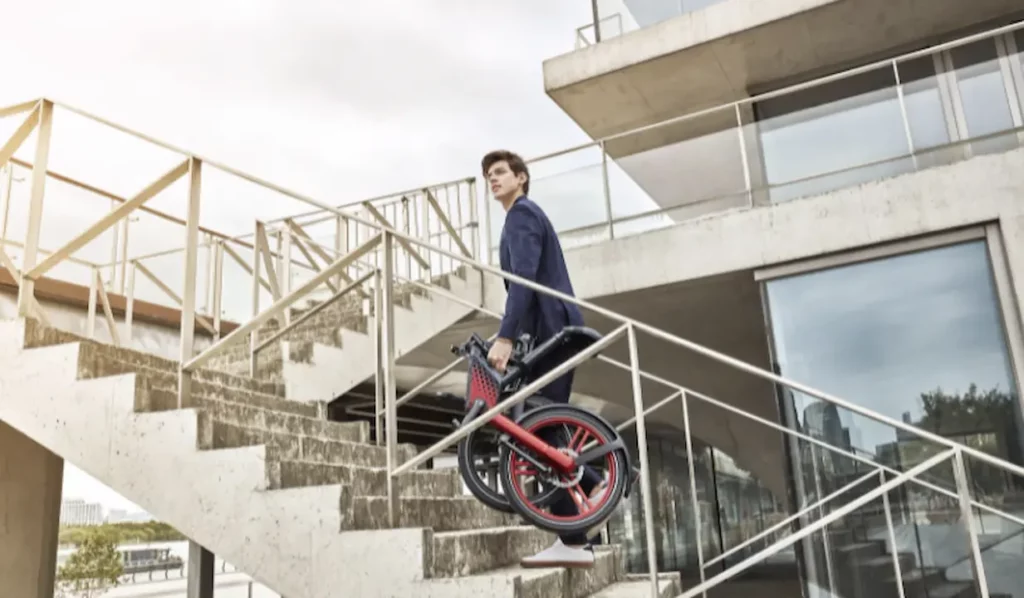 What do electric bikes have that regular bikes don't?
Every HONBIKE E-BIKE comes with a Bluetooth-enabled OLED-powered smart display attached to the bike that shows riders speed, battery, and trip status. It also makes automatic adjustments as the bike is ridden, although they can be overpowered manually. 
The smart display's brightness level automatically adjusts itself based on its surrounding environment's daylight and dims at night.
The HONBIKE E-BIKE also comes with unique safety and driving features that put it in a class apart from traditional folding bikes. These include a gyroscope and speed sensor that automatically adjusts transmission whether you're driving uphill or downhill.
Are HONBIKEs safe?
If you encounter any problems while riding, the HONBIKE motor will cut once the bike tilts more than 30 degrees and give the rider full control of the bike for added safety. The company also recommends that you always wear a helmet while driving and follow local traffic laws. 
How do I recharge my bike?
HONBIKE batteries can be removed in 5 seconds with a dedicated key. Once removed, it is small, compact, and portable for indoor charging.
Are electric bikes legal?
Electric bikes are legal in North America, although they have to follow regular traffic laws. The HONBIKE E-BIKE can drive at a maximum speed of 15.5 miles per hour, which is below typical restrictions of 17 to 20 miles per hour for electric bikes.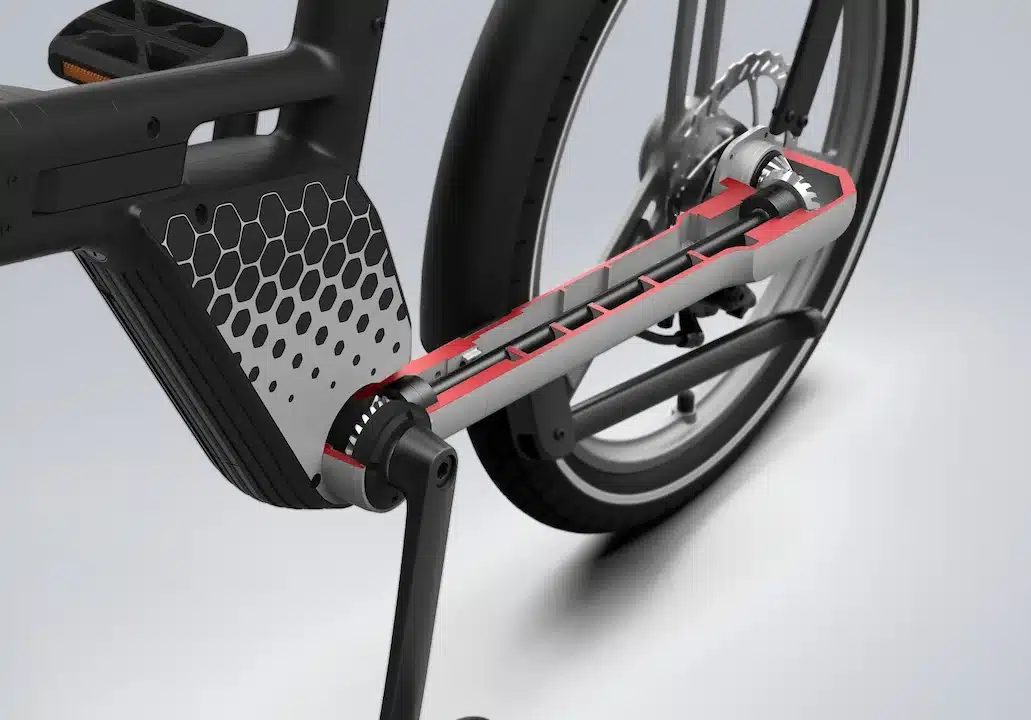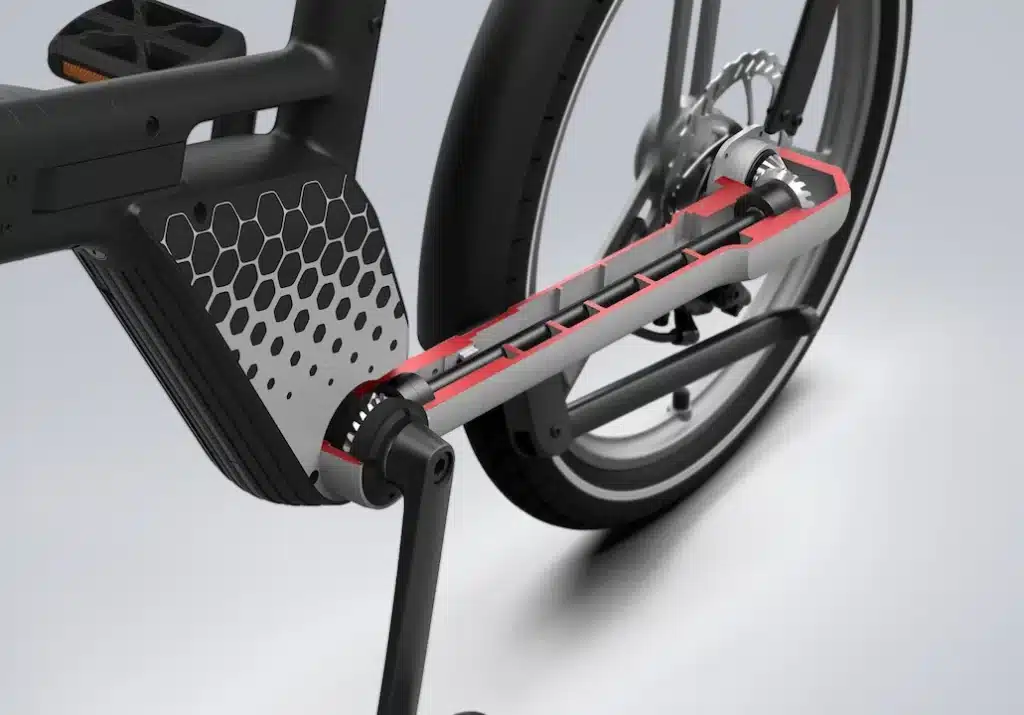 What are the product specs? 
Weight: 45.9 lbs
Motor: 36v 250w
Battery: 36V 6Ah
Max speed: 15.5 m
Range: 24.9 miles
Battery charge time: 3.5-4 hours
Waterproof: Parts IPX4 / motor IP65
Pedal Assist: 5 speed pedal assist
Tire: 20"
Dimension: 61.4 x 23.2 x 41.7 in (1560 x 590 x 1060 mm)
Folded: 39 x 17.7 x 35.5 in (990 x 450  x 850 mm) 
What comes in the box?
The HONBIKE E-BIKE kit can be assembled in 15 minutes with 12 screws, one cover, and one cable. Wheels and tires are easy to clip in and clip out.
What awards has the HONBIKE won?
While relatively new to the electric bike market, HONBIKE swept the 2021 award season and scored major accolades like the Red Dot Award, iF Product Design Award, the Good Design Award, and the International Design Excellence Award. 
How fast can I get my bike?
HONBIKEs are still in production but once they are ready to ship, the company is offering free shipping of 2 to 6 business days in the lower US States and express shipping of 1 to 2 business days. International shipping takes around 5 to 10 business days depending on customs and Covid-19-related delays. 
Have any thoughts on this? Let us know down below in the comments or carry the discussion over to our Twitter or Facebook.
Editors' Recommendations:
Follow us on Flipboard, Google News, or Apple News