Yup, Apple is definitely slowing down your older iPhones
Turns out, they are!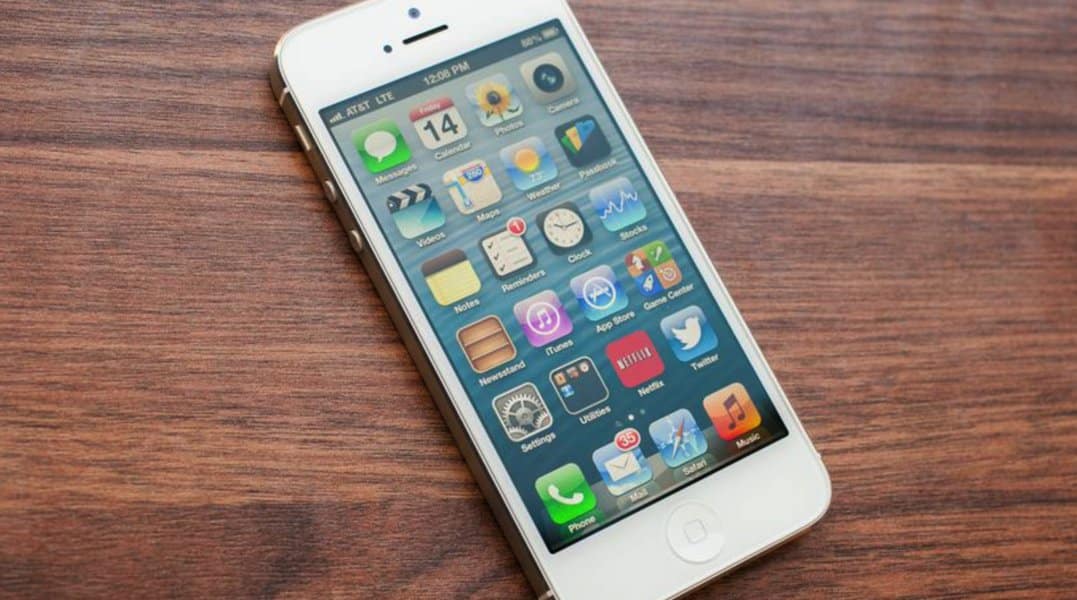 My friend had an iPhone 6 for quite some time now. Both of us weren't really all that surprised when the phone began running sluggishly, plus, the battery drained in just a few hours.
Instead of buying a new device – he's too used to his current phone – he just got a brand new battery. While I thought he's crazy for not buying a new phone, however, it turned out he was onto something.
Apple's Official Statement
Just last week, Apple came out with a statement that confirmed what a lot of people already suspected – their software updates will actually hinder the performance of all older models. The company's representative said that the system does this to counter issues found in older-generation batteries. Once your batter starts aging, it may shut down unexpectedly if it's you've put it under too much stress.
The software prevents this from happening simply by slowing the performance of your phone. This is basically a tradeoff: while your phone is not working as quickly as it used to when you originally got it, your phone will still make sure your phone doesn't shut itself when you need it the most.
Needless to say, this admission caused a ton of controversy, and even sparked some lawsuits. Some people had suspicions that Apple hinders their older models in order to get the customers to purchase new ones. And that's something they've denied in the past. Now, in order to help you find out what's actually going on, let's go over some of the most frequently asked questions about the whole situation.
Why This Did Suddenly Came Out?
A few days ago, Primate Labs, people behind the Geekbench software, released a lengthy report, which examined one of the more common complaints users have: iPhones seem to become noticeably slower as soon as a new model hits the market.
The company's founder, John Poole, said that as batteries start aging and losing capacity, iPhones processors decrease in performance and consequently, slow down. While people expect their phones to perform at the highest level, no matter how old their batteries are, his tests claim otherwise.
Why Do They Still Use Lithium-Ion Batteries?
These lithium-ion batteries Apple and Samsung use are not perfect to say the least. Just take a look at some of the problems Samsung's Note 7 had last year. These batteries are volatile, they deteriorate rather quickly and they haven't changed that much since they were invented.
But we currently don't have a better alternative. Lithium-ion batteries simply last longer than any other type of battery we have. According to Apple's information guide, they even charge more efficiently than older types and they hold around 80% of their original capacity after 500 charging cycles.
What Happens to Your iPhone Battery When It gets Older?
As you battery ages, it can't possibly hold its charge as well as a new battery. Plus, it can have even some bigger issues when the charge is low. Furthermore, after roughly 500 charging cycles, your battery won't charge more than 80% so naturally, it won't last as long.
And if the battery is cold, it can shut down your phone – last year, it happened to both iPhone 6 and 6S. Now, this is not the first time Apple made changes to ensure that users get as much battery life from their devices as possible. They've introduced the "low-power mode" more than two years ago.
Last but not Least: Will Apple Change Anything?
The biggest question on everyone's mind is – will this admission change anything? The statement didn't say will new updates include notifications about your phone slowing down or the option to turn these performance-restrictive features.
However, the company did, in fact, say that they plan to roll out this feature to their future devices. In essence, this thing won't go away anytime soon. In the end, we can only hope that Apple will at least be more transparent about what are they doing to limit your performance in the future.
Follow us on Flipboard, Google News, or Apple News