Lomography is back with a hand-crafted camera lens for your street photography adventures
Get that perfect circular bokeh with this lens.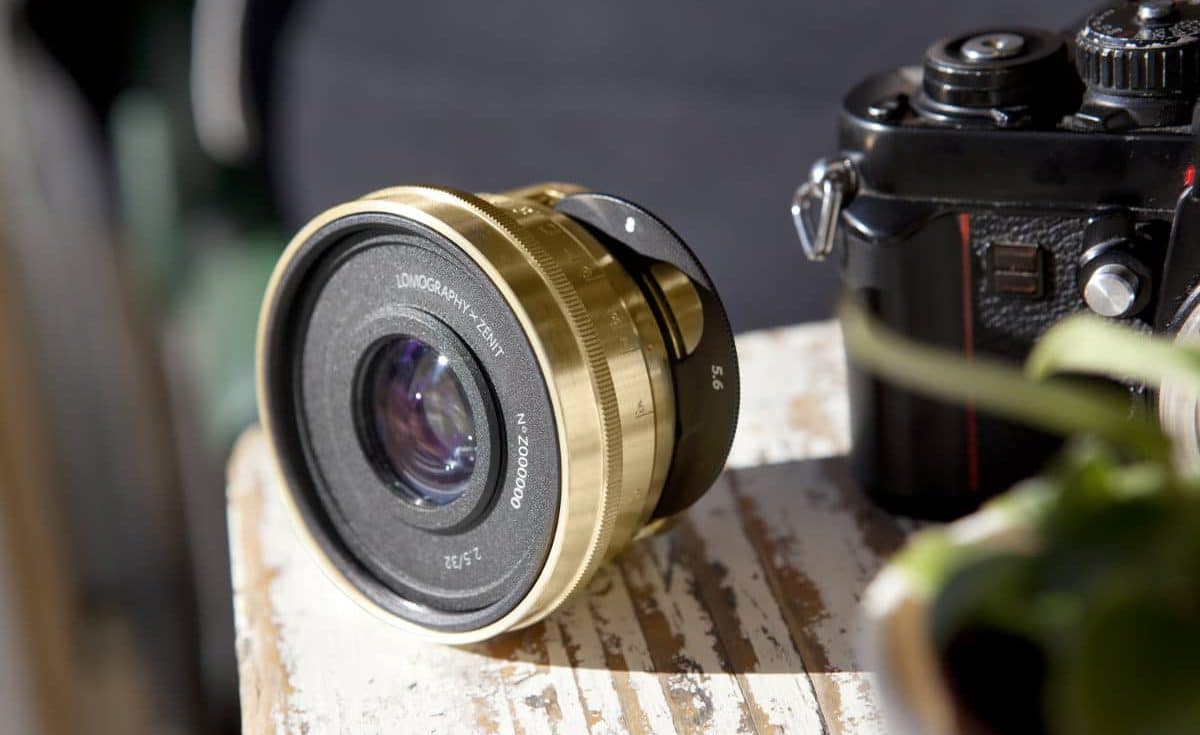 With all the talk about the ultra-wide camera that Samsung put on the new Galaxy S10, it's time to talk about a wide-angle lens that can do something that no smartphone could do. Lomography have been around for over two decades now, making quirky camera lenses that use their Ten Golden Rules, which basically distills down to "take photos, have fun."
The Lomogon 2.5/32 Art Lens fits that philosophy to a T. It's got a wide-angle, 32mm focal length that lets you get really close to your subjects, or get a distortion-free wide-view on the world, enabling angles that you wouldn't get with other lenses. It's been built to enhance colors and contrasts, and the apertures on the circular selection wheel are perfectly circular, giving that creamy, circular bokeh effect that you just can't get on bladed lenses.
I mean just look at this bokeh. It's beautiful.
That 0.4m closest focal distance lets you fill the frame with your subjects, making your images more dynamic and making the viewer feel "more there." You can even play with the aperture ring, creating custom bokeh effects and vignetting, giving both photos and video a special feel, without post-processing. I feel that's important, so much is done after the fact with Photoshop nowadays, but it's always good to start from a closer-to-finished image.
Perfect for quick-shot street photography, wandering adventurers, or innovative portrait photographers, the Lomogon just exudes character. You can get it in multiple finishes, from black anodized aluminum or brass, or plain brass, but why wouldn't you get that beautiful bare brass? A retro-inspired design deserves the retro finish that brass brings and it just invites you to touch it.
While other lens makers are going sharper with optics but with plastic housings to keep the price down, it's hella refreshing to see Lomography going the other way – classic designs with classic materials that take modern images with a classical tinge. You just can't get the quality and feel of the images the Lomogon produces from modern camera lenses, or from smartphones, no matter how many filters you try to put on.
The Lomogon Art Lens is currently on Kickstarter, where you can choose between the three different finishes and three different camera mounts (Canon EF, Nikon F, Pentax K), with adapters for mirrorless cameras coming after the campaign ends. Retail price will be $499, but for the seven days left of the Kickstarter you can get the Lomogon from $350, depending on the mount and finish you desire. The team is aiming for November 2019 to ship the lenses.
I'd be remiss if I didn't mention that this campaign, like all crowdfunding campaigns, isn't a guarantee that you'll get the item you back in the timeframe stated. That said, Lomography has 9 other successful campaigns under their belt, so they're a seasoned veteran of Kickstarter.
What do you think of the Lomogon Art Lens? Let us know down below in the comments or carry the discussion over to our Twitter or Facebook.
Editors' Recommendations:
Follow us on Flipboard, Google News, or Apple News