The OnePlus 7 looks to skip the notch and replace it with a pop-up camera
Hey OnePlus, it's not too late to change your mind…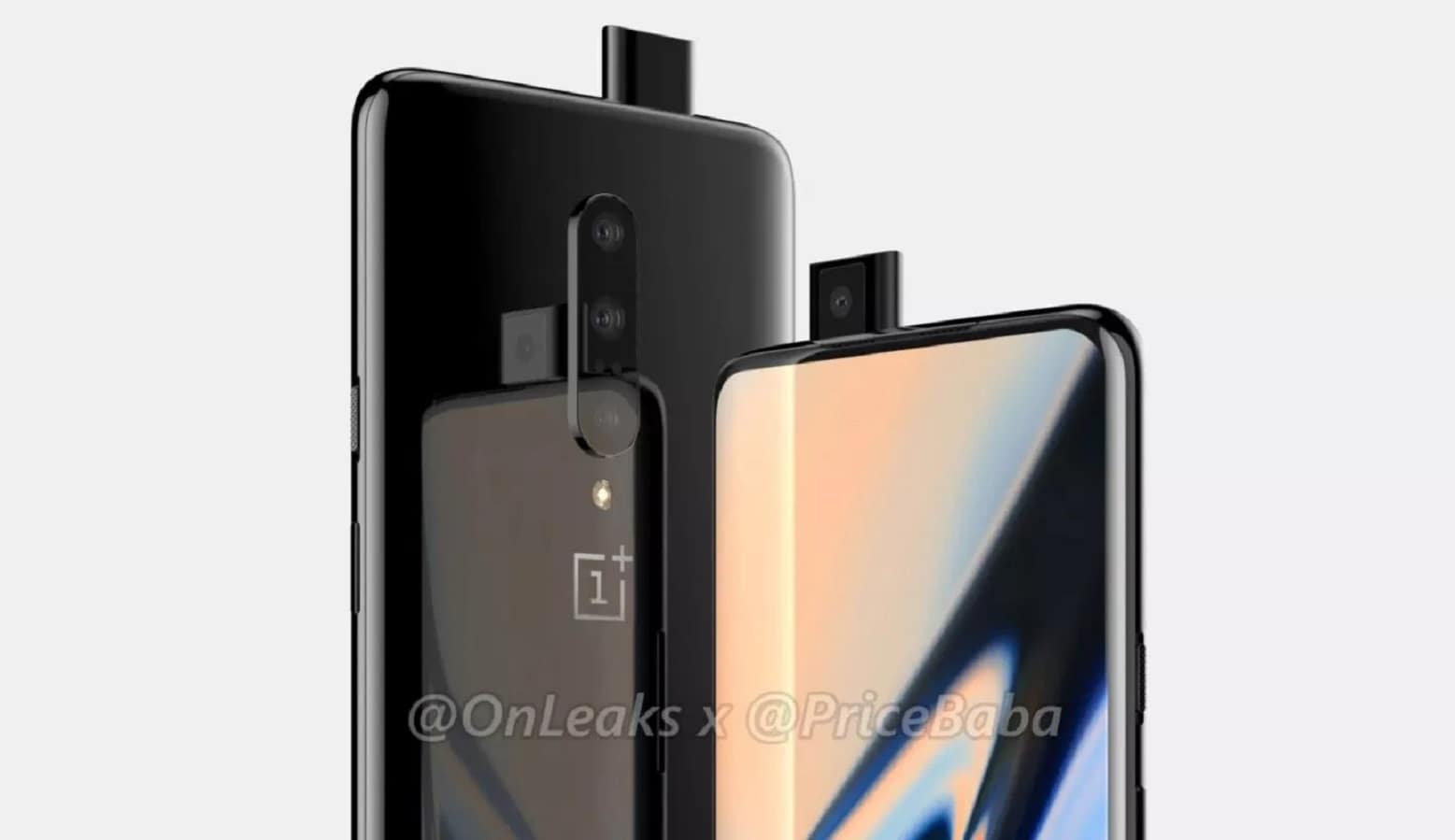 Hardly any time had elapsed from the release of the OnePlus 6T before the rumor mill sprang into action again, with reports of the next OnePlus flagship going to a bezel-less design. Slashleaks showed off a pic of a notch-less, camera-less device that they said was the OnePlus 7 back in January, and it appears that report was accurate.
While we don't know if the next OnePlus device will be the rumored 5G-capable device which will put OnePlus' price band into the Samsung Galaxy/iPhone range, we now know how that bezel-less design will be pulled off.
No punch-hole camera hole here, or primitive manual-slider to hide the front-facing selfie cam, OnePlus seems to have gone for a similar motorized pop-up camera to the Vivo Nex.
Slashleaks again found the pics, which surfaced on Weibo, that show the pop-up camera module in full view.
That appears to corroborate the renders that Slashleaks co-founder @OnLeaks showed off yesterday.
Does this mean that OnePlus founder Pete Lau feels that the pop-up design is superior to notches, sliders and other ways of hiding a selfie camera module without losing screen space? Possibly, as he famously decided against putting wireless charging in OnePlus devices as he felt the tech was inferior to OnePlus' Dash Charge tech which can recharge your phone at 20-watts.
[Edit as Pete Lau has commented on Weibo] The OnePlus founder has weighed in on this particular image, saying "This has obvious traces of being photoshopped." That doesn't mean he's saying no pop-up camera though, just that this image might not be kosher.
The big question on everyone's lips – will this affect the famously-low prices that OnePlus is known for? Fancy tech is nice, but it does make a handset more expensive to build, which ends up being passed to the consumer. The simple answer is probably, although we don't know by how much.
With every device that I've owned with pop-up parts from toys to car door locks failing after a while, has OnePlus figured out how to make this new camera module more reliable? I guess we'll find out when OnePlus finally announces it in the coming months. With prior flagships arriving around late spring, we won't have long to wait.
What do you think? Do you like the camera design on the OnePlus 7? Let us know down below in the comments or carry the discussion over to our Twitter or Facebook.
Editors' Recommendations:
Follow us on Flipboard, Google News, or Apple News