Manly is a 'muscle editor' app that will take your body dysmorphia to terrifying new levels
Manly men doing manly things with this manly app.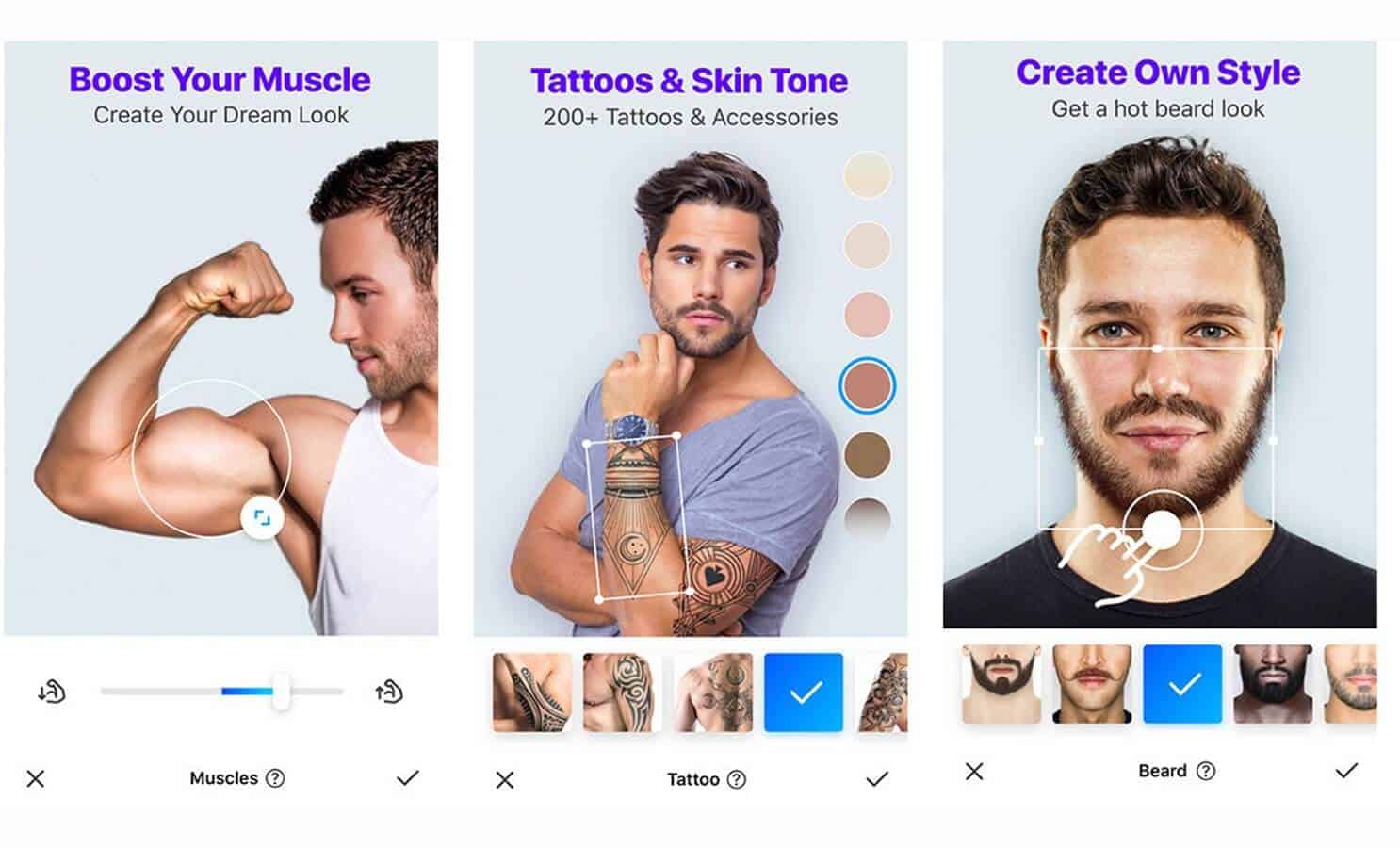 It probably shouldn't be a surprise that apps like Snapchat and Instagram have been directly linked to the rise in body image issues among increasingly younger age groups (Hell, all age groups). Both are inherently narcissistic entities (trends?), and both are being consumed in greater and greater quantities each year.
What I'm saying is, 'twas only a matter of time before we started hacking up our faces to look more like our favorite filters.
'Twas only a matter of time before Manly
Described as a "body muscle editor," Manly is an app that takes "knowing your angles" to its absolute peak — or perhaps, its absolute nadir — by giving you the ability to easily photoshop six-pack abs onto your photos. Why? WHO KNOWS.
https://twitter.com/TaylorLorenz/status/1060741050359275521
Here's how the app describes itself:
Manly is a powerful photo editor with a complete pack of muscles, tattoos, hair styles, beard & mustache, skin tone, and accessories! It's a photo filter or picture editing app with every function you need while much easier to use.

Download Manly right away to experience the magic effects it brings to your selfie!
Yes, you heard that right: fake abs, fake tattoos, fake beards, and fake hairstyles. You could argue that I didn't need to include "fake" as descriptors there, but I very much feel the need to use "fake" as a descriptor there.
More about Manly
First spotted by Atlantic writer Taylor Lorenz, Manly is in fact real app with its own App Store page and everything. I can also confirm that, despite its current 4.5 out 5 rating on said App Store, Manly is goddamn duuumb.
https://twitter.com/TaylorLorenz/status/1060741623766835200
The reviews are in
"The overall execution is poor, or mainly aimed at ripping people off." – ChaseWindu
"[My friend] tried using the free trial, if it's free, why do you want them to subscribe? Just saying, everyone that actually subscribe to the free trial, cancels the subscription when the trial is over. So why not just make it free?" – Alkyto
"Meh" – ChaseWindu again
Not sure why none of them mentioned the inherent weirdness of an app that wants to turn everyone into Conor McGregor, but hey, to each their own.
What do you think about the app? Is it as ridiculous as I think it is? Let us know in the comments or on Twitter.
Editors' Recommendations:
Follow us on Flipboard, Google News, or Apple News