Qualcomm and Tencent are going to power your mobile gaming with 5G
First up, the Asus ROG Phone II.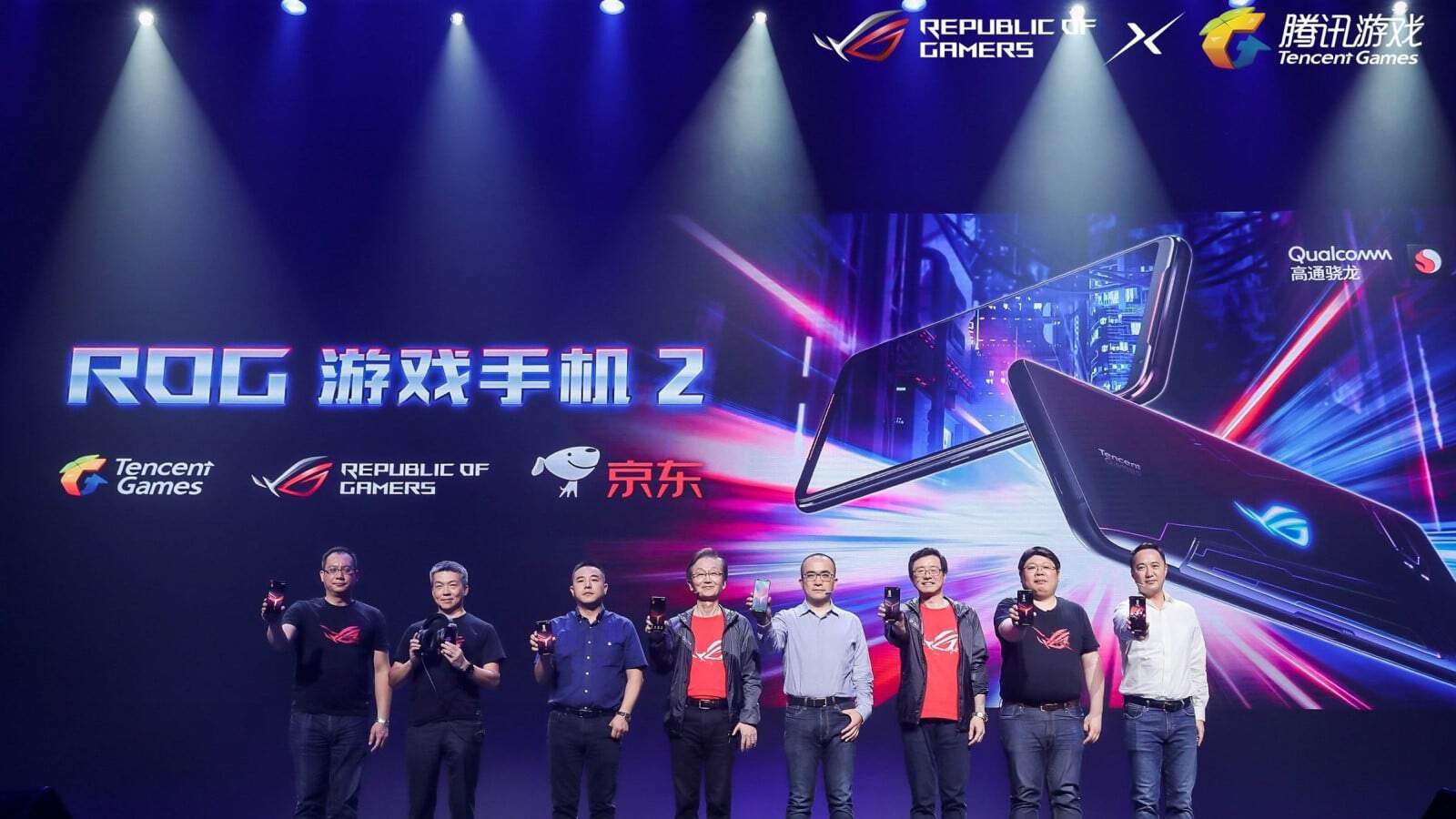 Qualcomm and gaming heavyweight Tencent are teaming up to optimize the mobile gaming experience. That partnership includes tweaking Tencent's games to run better on mobile devices powered by Qualcomm's chips and working on a 5G enabled gaming phone.
Maybe this will be the killer use-case for 5G? Just be aware of your data caps…
Qualcomm and Tencent are teaming up to supercharge the Asus ROG Phone II
The first device coming from the partnership is a 5G version of the already-supercharged Asus ROG Phone II. That device is powered by Qualcomm's Snapdragon 855 Plus processor, currently the most powerful chip for mobile phones. The non-5G version of that device is sold by Tencent in China, as it was a joint development between the company and Asus.
Qualcomm will help optimize how Tencent's mobile games run on its Snapdragon Elite gaming processors
Tencent is trying to build out its own cloud streaming service, "Start." It is also working on a cloud-based back-end service called Instant Play for game developers
According to Reuters, this could also mean tweaking Tencent's games for laptops powered by Qualcomm chips, and connected by 5G
With the number of mobile gamers in China set to hit 1 billion in the next decade, it's obvious the market for devices like this is there. Will gaming phones ever be mainstream or are they going to stay in the niche they've created for themselves? If Tencent has anything to do about it, they won't stay niche for long.
What do you think? Interested in more dedicated gaming smartphones? Let us know down below in the comments or carry the discussion over to our Twitter or Facebook.
Editors' Recommendations: