This speaker gets louder when you screw a soda bottle into it
Life in plastic, it's fantastic.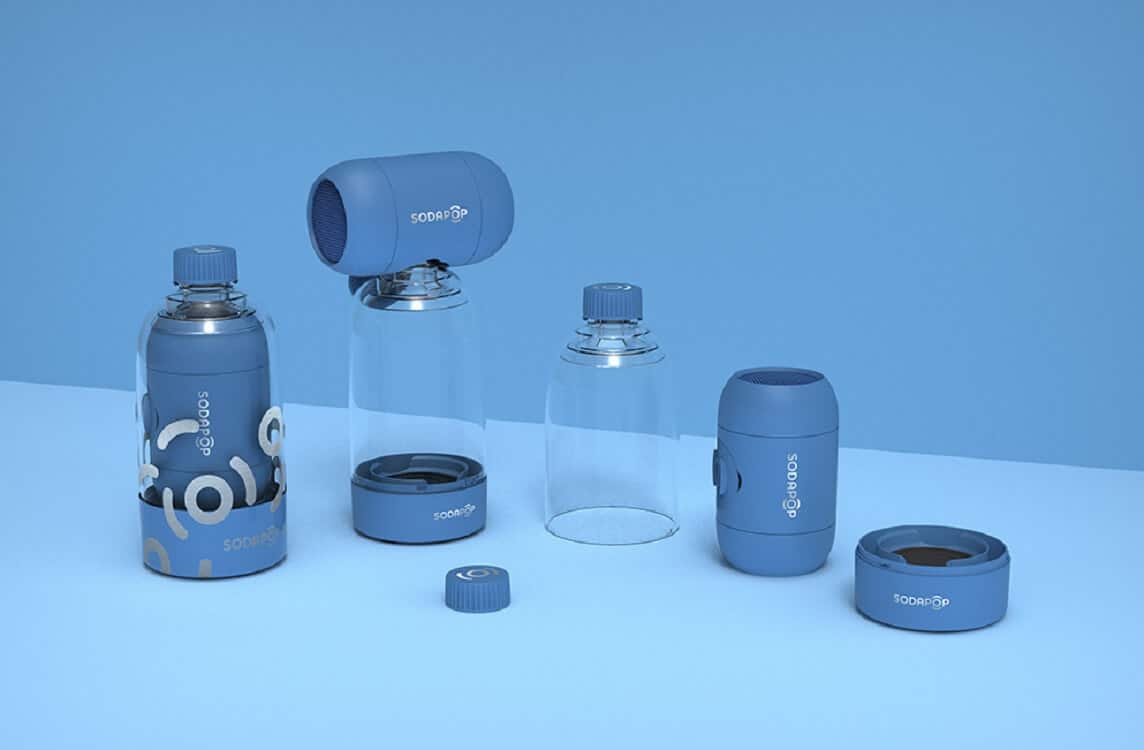 We all know that sticking Mentos into Diet Coke makes a huge splash. Well apparently, that's not all those bottles of soda are good for, as they can also be used to add bass to your wireless speaker. The Scandinavian team behind the Sodapop speaker promises that adding an empty soda bottle to their speaker will increase the loudness and bass by 10 decibels. That's a lot of oomph. A 10-decibel increase is almost twice the perceived loudness to the human ear.
Sure, they won't win any contests against your home system, but that's not the point. Portable wireless speakers are known for being light on the low-end, so anything that helps out is a vast improvement. Basically, if a speaker can move more air, it will be louder and that's where the soda bottle comes in.
Adding the soda bottle into the configuration triples the internal volume of the speaker, making it able to shift more air. It also acts as a membrane, which pushes air back through the speaker adding warmth.
Connectivity is handled with Bluetooth 4.1, and the 1600mAh battery promises 30 hours of playback. The included custom bass bottle has a passive radiator, which was also featured on the Vanatoo I recently reviewed, which is usually found on high-end speakers. That bottle also doubles up as a carrying case for the speaker and the charging cord.
It's essentially the same science that those passive smartphone speakers use. It won't replace your Sonos, but it'll certainly improve your on-the-go music enjoyment.
You'll have to wait until at least October to get your hands on one, that's when the Sodapop hits the market via crowdfunding. The Kickstarter campaign already shot past the original ~$24,000 target, with 263 backers. Hopefully, there'll be a production run for anyone who missed the campaign, as it ended over the weekend.
What do you think of this speaker? Too gimmicky? Let us know in the comments below.
For more tech and gadget news, check out:
Follow us on Flipboard, Google News, or Apple News