The LG Twin Wash system and LG SideKick truly make an amazing pair
These washers make a great team and can really help reduce housework.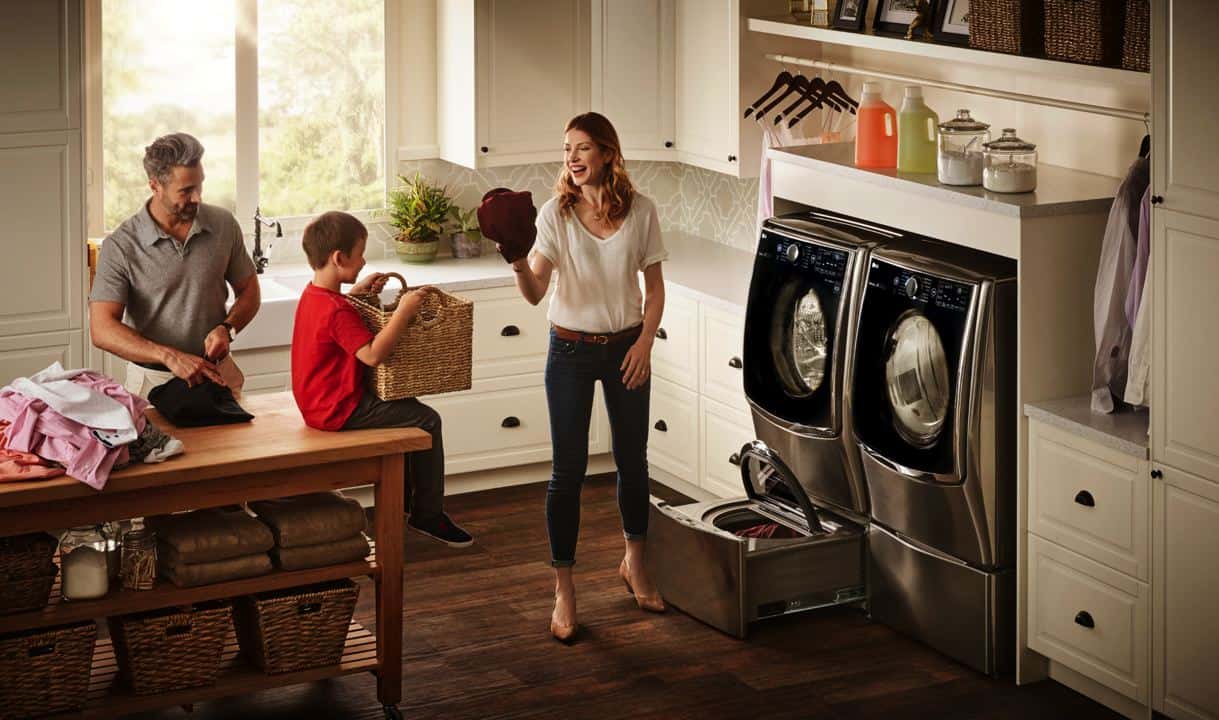 For years my family owned traditional top loading washing machines. While these machines did a good job of cleaning clothes, they were very limited as to what they could do. Washing small loads was a real pain and a waste of both my time and water. But you will never have to worry about that with the LG Twin Wash system.
The LG TwinWash system and the LG SideKick Pedestal Washer were truly made for one another. After purchasing the pair from Best Buy, I was truly amazed at how much easier they made my life. I was very excited about my purchase and below I will go into further detail about my experience with this excellent appliance system.
This amazing set up will allow you to wash very small load that simply can't wait. As a busy parent, my children often come home from school with stained school uniforms. Instead of letting those stains set in until I gather enough clothes for a large load, I can simply throw them in the LG SideKick pedestal washer.
Another thing that I love about this washing system is the fact that I can wash a small load in the pedestal washer and large load in the larger washer. Also, when I have delicate items to wash, I can separate them from the main load and wash them in the pedestal washer at the same time. This helps reduce washing time and frees up my day so that I can enjoy my family more.
Highly efficient, these washers use less water and electricity than my traditional top loading washer which is always an added bonus. In fact, over time the savings on my water and electricity bill will help pay for part of the purchasing price. But don't let their efficiency fool you because these washers have ample washing capacity for even the largest loads. A TurboWash 2.0 feature will allow you to wash larger loads in a fraction of the time.
If you have a heavy load that is particularly dirty, then you use the TurboSteam technology feature. This technology deeply penetrates fabrics and cleans even the dirtiest clothing. I really like this feature because my children always seem to mess up their clothes no matter how hard I try to prevent them from doing so.
As you can see, these washers make a great team and can really help reduce housework.
LG has truly outdone themselves with these products and it's probably why so many people choose to install these washers in their homes. Not only are these washers made from durable long-lasting parts and materials, LG also offers a 10-year warranty on the motors. Having such a long warranty on the washers' motors means that you will not have to worry about major repairs costing you money.
If you would like to purchase your own LG TwinWash System or LG SideKick Pedestal Washer, then you should really check out what Best Buy has to offer. From 1/11-4/25, Best Buy is offering up to $500 off an LG laundry solution for your home. This deal will save you a lot of money on products that you can trust to help make your daily life much easier. So what are you waiting for? Why not check out this deal today?
KnowTechie has been compensated in the form of a Best Buy Gift Card and/or received the product/service at a reduced price or for free