The Mac Studio never really made sense
The Mac Studio is basically a bigger, meaner Mac mini. Competent, sure, but still a Mac mini.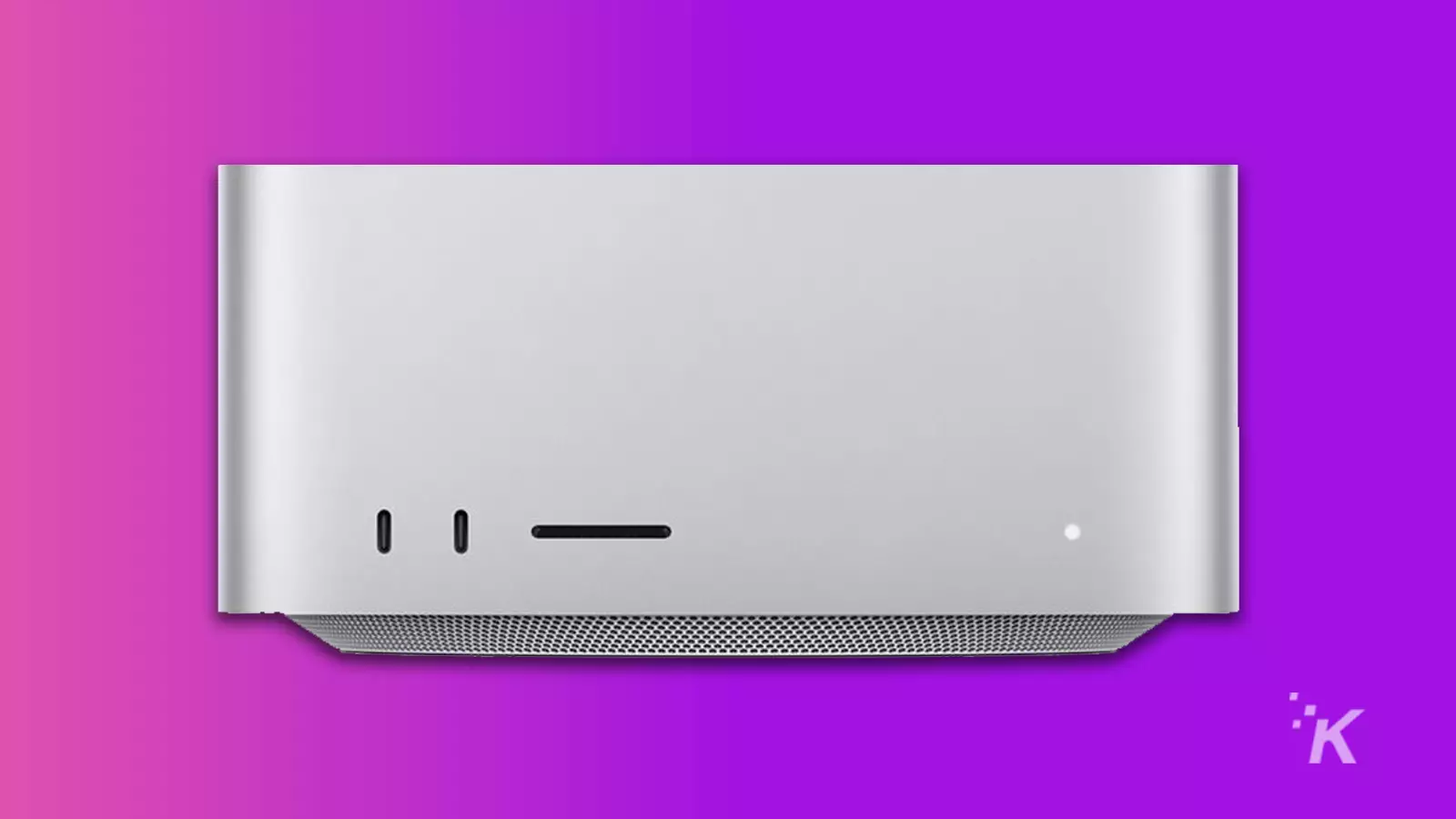 At one point, Apple offered a range of compelling desktop computers for its professional users.
The Power Mac G4 and G5, and the earliest Intel Mac Pro machines, all offered the winning combination of performance and upgradability. Designers, game developers, and musicians lapped them up.
But things went awry a few years into the Tim Cook-era of Apple, with the poorly-designed "trashcan" Mac Pro, which sacrificed the all-important quality of upgradability on the altar of aesthetics.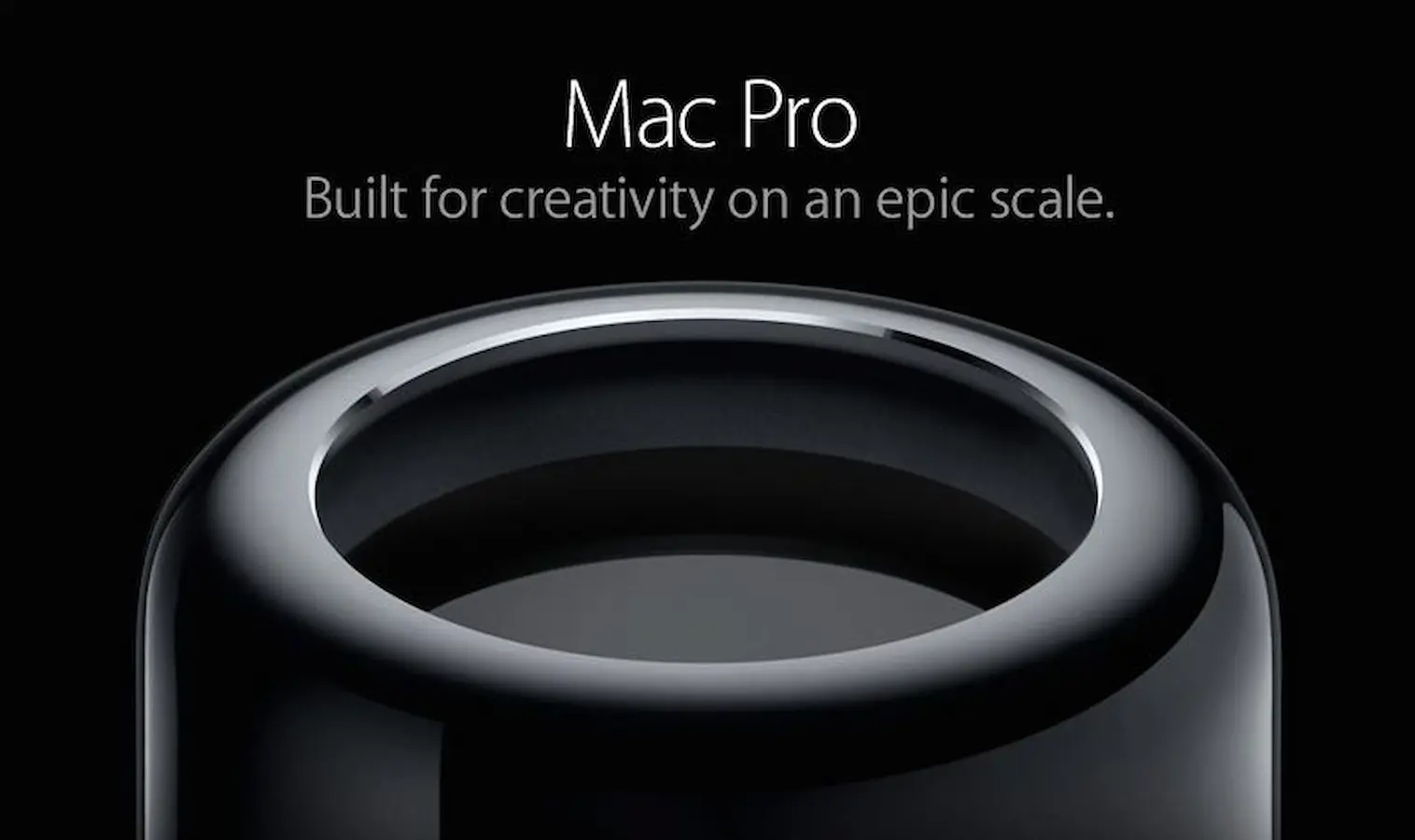 Since then, Apple has struggled to regain its footing in this market, and now it's weighing up its future options.
Meet Therabody's All-New TheraFace Mask
TheraFace Mask is a breakthrough FDA-cleared LED skincare mask with added tension-relieving vibration therapy. Clinically proven results include firmer, smoother, healthier-looking skin with a visible reduction in fine lines, wrinkles, and uneven tone in as little as 8 weeks
Case in point: According to Mark Gurman, a Bloomberg reporter with a solid track record for predicting Apple's future, the company is currently mulling the future of its new (and pricey) Mac Studio. 
Per Gurman, Apple is considering dropping the Mac Studio from its future lineup — or, arguably worse, allowing it to stagnate until the release of the M3 series chips, with few (if any) upgrades until then.
The limits of the Mac Studio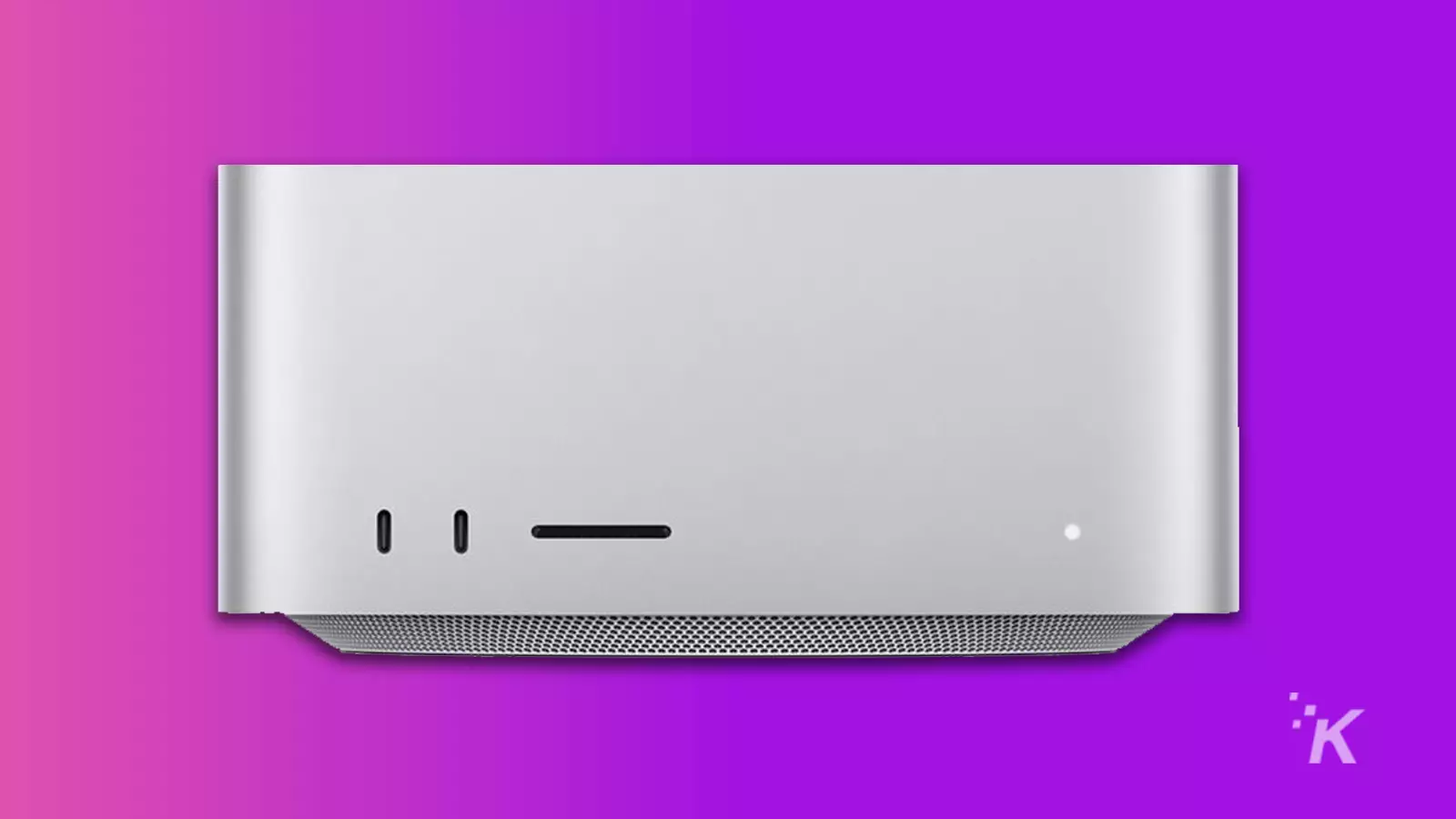 To be fair, either scenario doesn't feel unlikely. The Mac Studio is a gorgeous-looking machine and delivers some genuinely impressive performance benchmarks.
But it lacks some of the most basic elements of a professional desktop workstation. Upgradability is the main one.
The Mac Studio is basically a bigger, meaner Mac mini. Competent, sure, but still a Mac mini.
It lacks the upgradable memory, storage, and graphics normally found in a desktop workstation. This machine is only as powerful as its original configuration. 
And that's an issue when you consider that the system requirements for high-end professional tasks — like deep learning, AI development, CAD/CAM, and video production — are only increasing.
As our capabilities grow in these fields, so are the demands on our hardware. The lack of upgradability gives these machines an artificially-short lifespan.
A new Mac Pro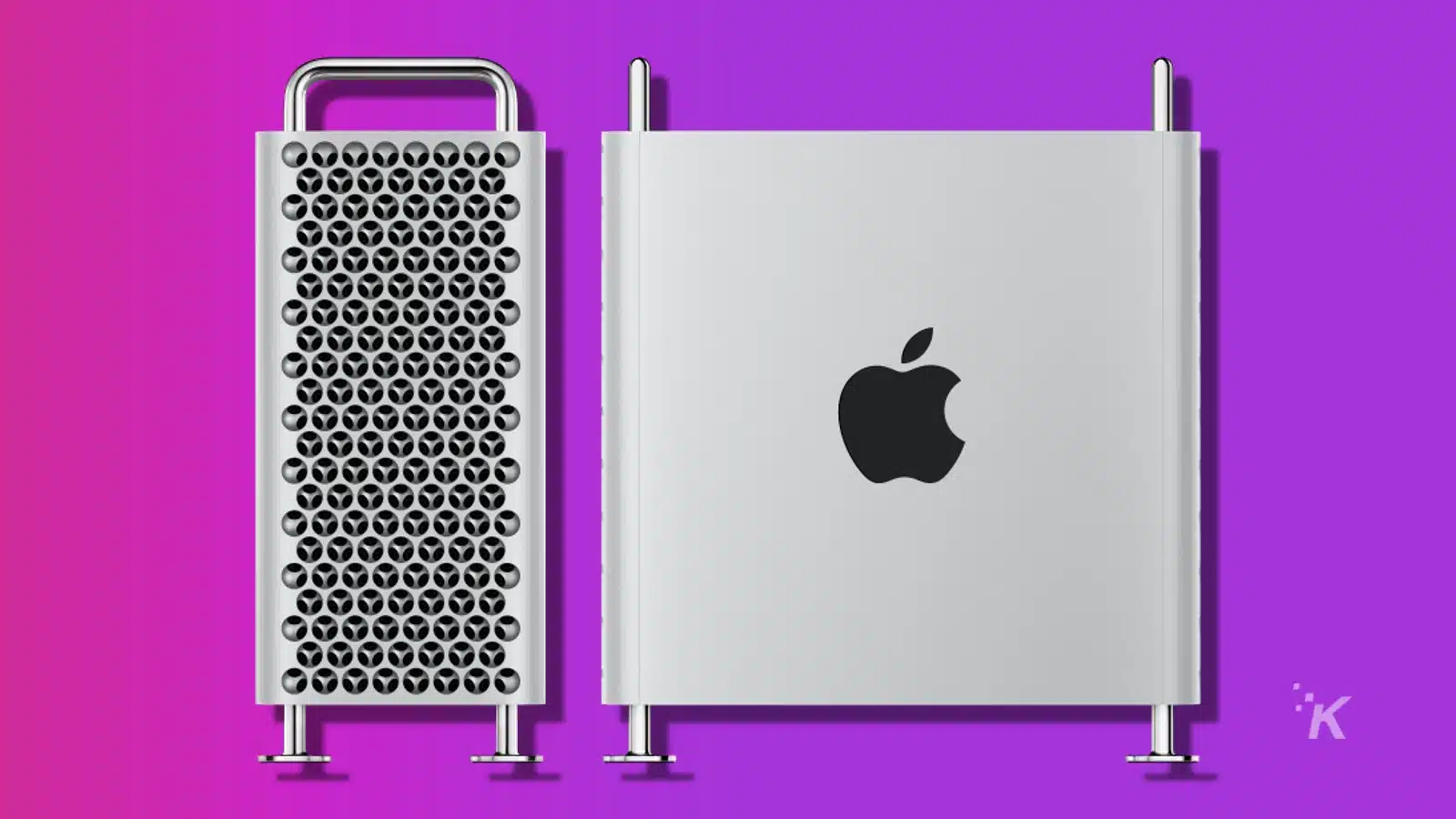 But more importantly: Apple is reportedly developing a new Mac Pro that remains (relatively) faithful to the design principles that made the originals so incredibly valuable for professional users. 
I say "relatively" for good reason. While the upcoming Mac Pro is expected to offer a degree of modularity, it'll likely be limited to the storage*. That's disappointing but also entirely unsurprising.
A significant factor behind the stellar performance of Apple Silicon is the fact that RAM is contained in the same package as the CPU.
By doing so, Apple reduces the latency (or, put simply, the time) it takes for a message to travel from the CPU to the RAM.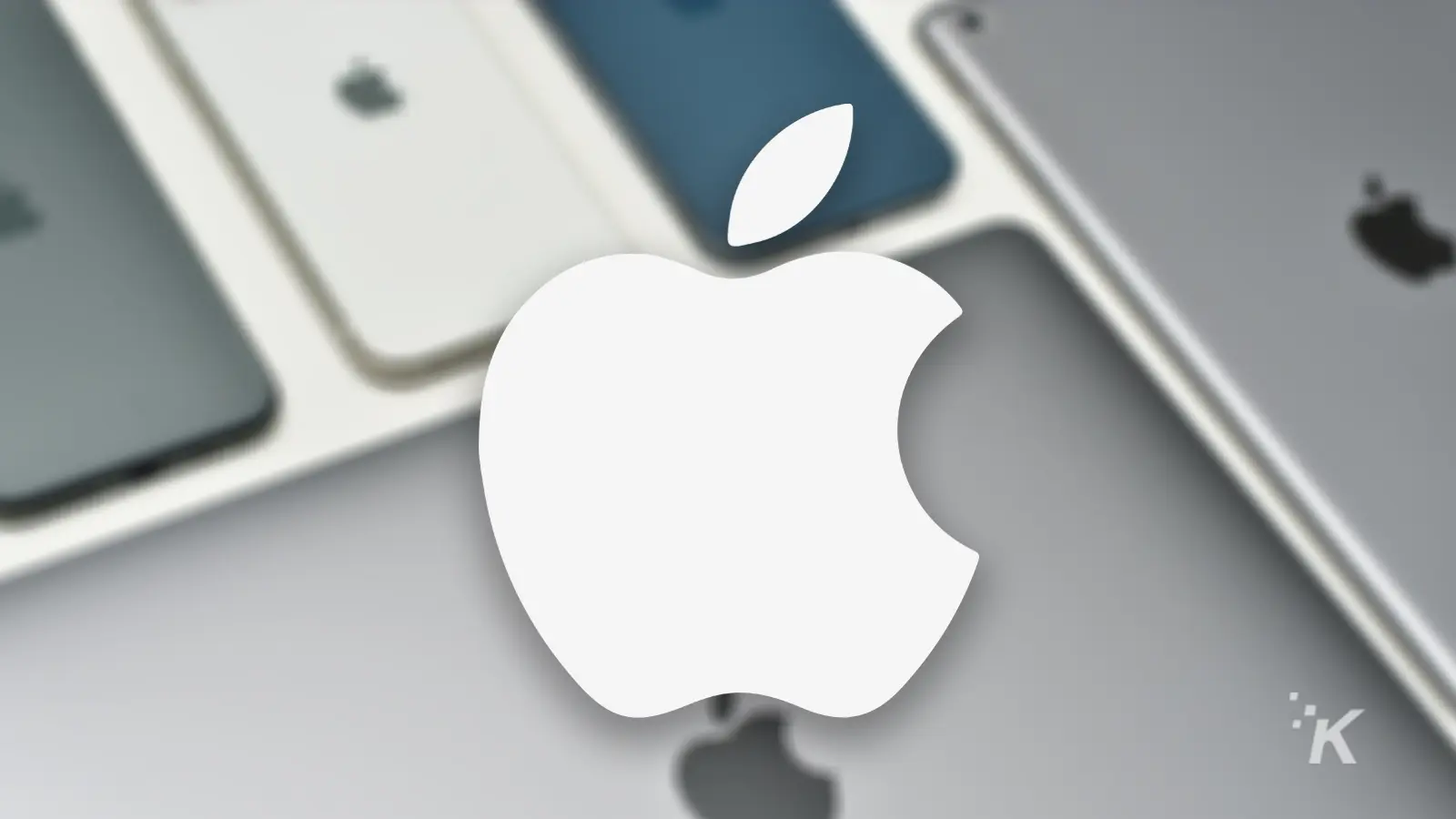 Similarly, Apple Silicon packages the GPU alongside the CPU. While this doesn't allow for any type of long-term upgradability, it does deliver some key performance and power consumption benefits.
While it's tempting to imagine that the next Mac Pro will be a modernized version of the iconic Power Mac lineup, or the earliest Intel Mac Pro models, that's not just realistic.
It would effectively require Apple to change its entire design philosophy for its homegrown ARM processors, ditching the attributes that made Apple Silicon so compelling in the first place.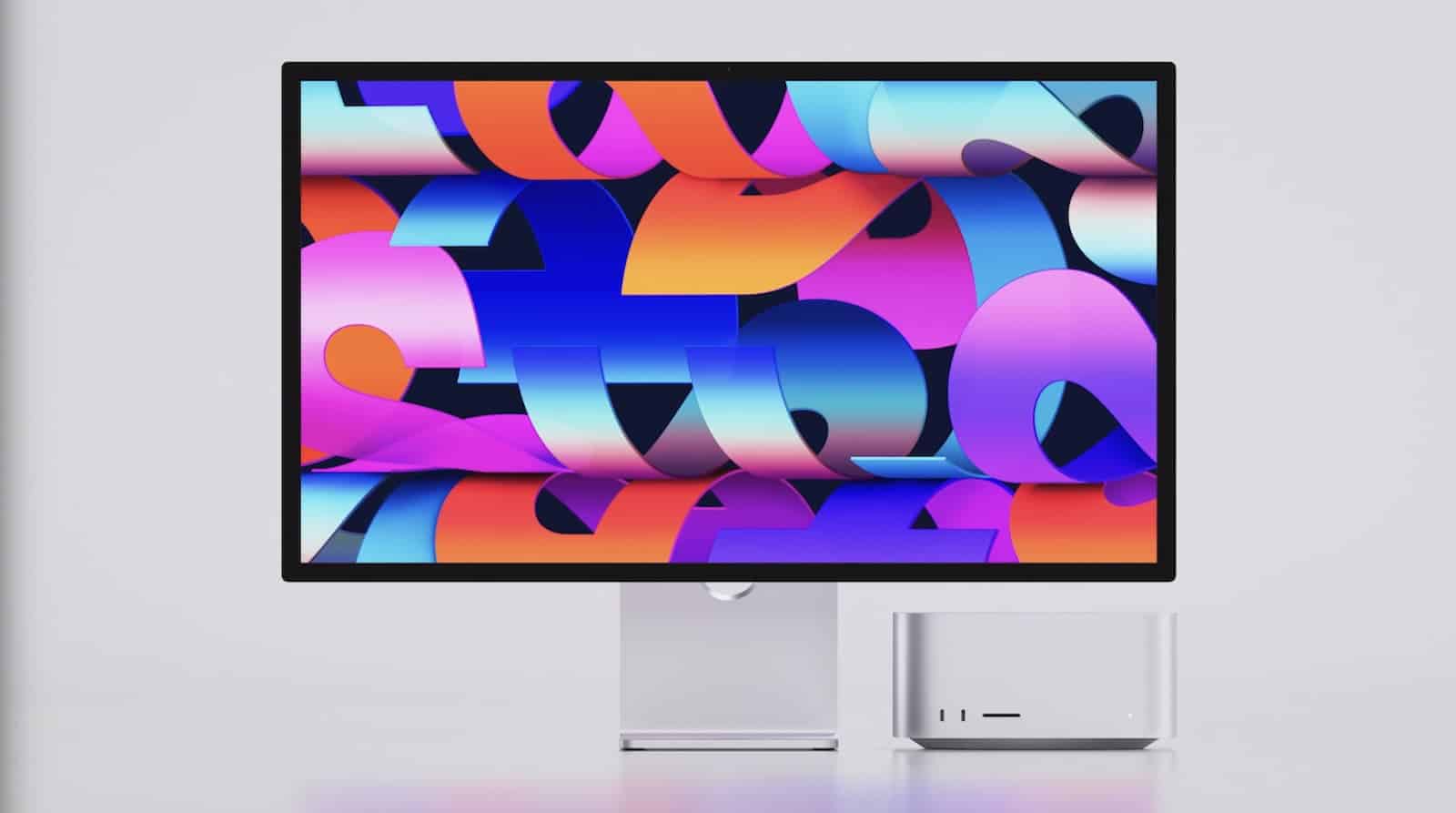 Silver linings
It's not all bad news. First, I wouldn't discount the possibility of AMD or Nvidia providing GPU driver support for Apple Silicon, thereby allowing power-hungry users to deploy an eGPU. 
Hell, Intel could even sweep in, bringing an Apple Silicon-compatible flavor of its Arc discrete GPUs, in the process beating its biggest rivals to the finish line and enjoying exclusive control of a highly-lucrative market.
No, the Mac Pro never sold well. But the people who bought it typically had deep pockets, and they were prepared to spend big on upgrades.
And the people who are likely to buy the next Mac Pro will almost certainly need a lot of GPU processing power. 
Another positive about the rumored Mac Pro
It'll be physically bigger than the Mac Studio. Even if every square inch of its internals isn't filled with components, this is undoubtedly a good thing for those who buy it.
The bigger the machine, the more effectively it can dissipate heat. 
Heat, as we all know, is kryptonite to performance. When a component reaches a certain temperature, it'll throttle performance to cool down.
High temperatures, sustained over a period of time, have the potential to damage your hardware. 
That's an especially pressing concern for machines like the Mac Studio (and likely also the upcoming Mac Pro), where all the core components sit on the same bit of PCB.
If your GPU fails, or your RAM dies a death, you've no option other than to throw away the entire computer.
Or find someone with strong micro-soldering skills and pay them a lot of money to fix your machine, often using components sourced from other defective computers.
A bright-ish future
While we can lament the passing of Apple's once-upgradable hardware, and perhaps also the impending departure of the Mac Studio, we can at least take comfort in knowing that the upcoming Mac Pro will be a more powerful, more upgradable piece of hardware.
Editors' Recommendations:
*Although the Mac Studio had removable SSD modules, they used a proprietary design. You couldn't just, for example, throw in a new M.2 drive. Apple's modules lacked the additional circuitry that comprises a normal SSD — namely an on-board memory controller.
Additionally, security features in the Apple T2 chip made it impossible to use SSDs from donor computers. The actual mechanism that prevented this is yet unknown, although it wouldn't be surprising to learn that the drives were serialized (linked, essentially) to the original machine's logic board.
Just a heads up, if you buy something through our links, we may get a small share of the sale. It's one of the ways we keep the lights on here. Click here for more.
Follow us on Flipboard, Google News, or Apple News