What's the latest macOS?
macOS continues to improve as the years go by.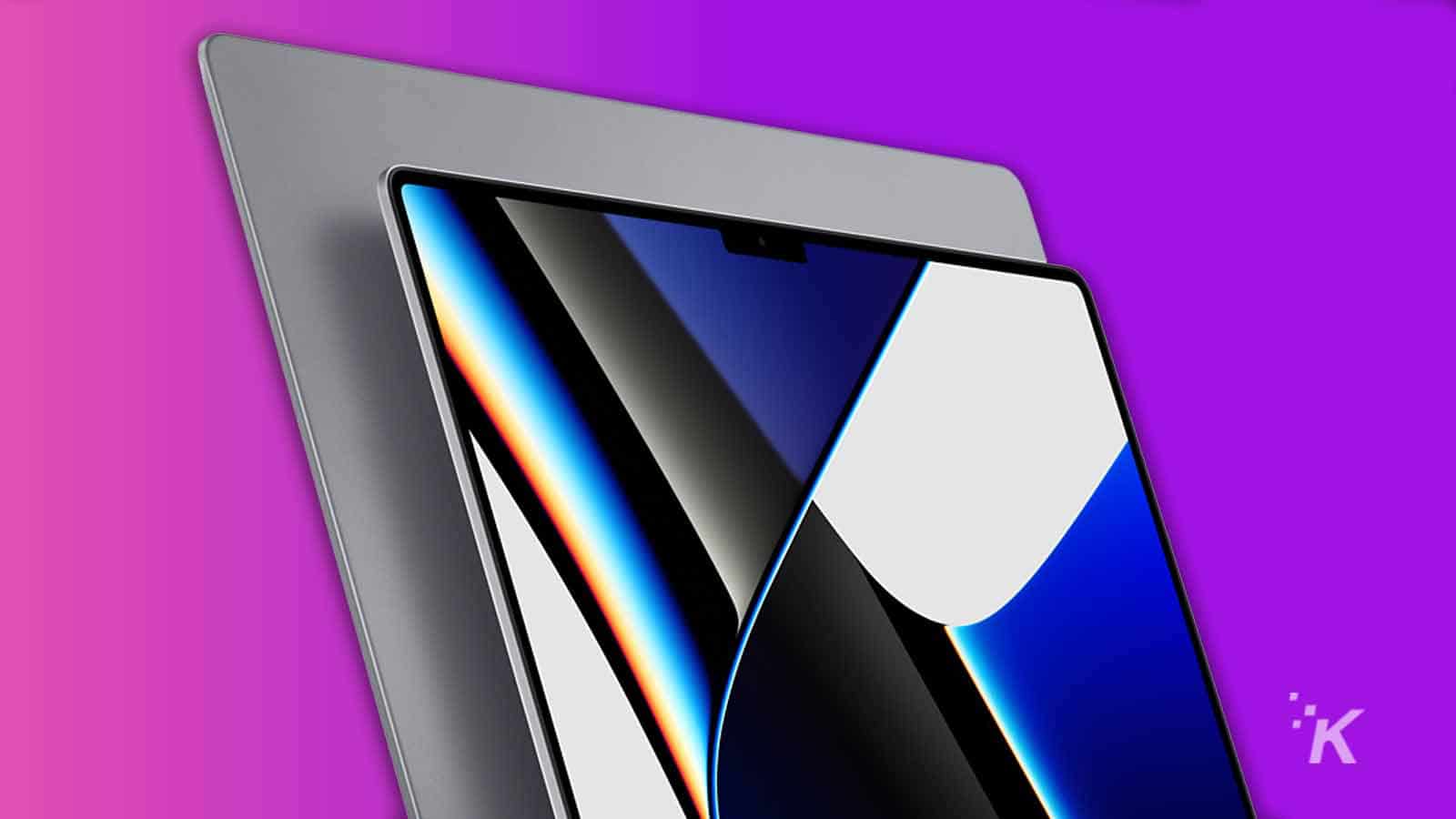 Quick Answer: The latest version of macOS is macOS 13.0 Ventura. Apple announced Ventura in June 2022 and launched it publicly on October 24, 2022. Macs released in 2017 or later are eligible for an upgrade.
If you haven't updated your Apple computer or laptop in a while, you may wonder what the latest macOS version is.
It's important to keep your Mac device updated. An updated Mac can access Apple's computer operating system's best features, performance, and security.
Security features and security measures are important right now. A Mac still running the older version of its operating system is at risk of getting hacked.
So, what's the current macOS?
Short answer: The latest macOS version is Ventura
Apple announced Ventura at its WWDC conference in June 2022 and launched it publicly in October 2022.
So, what are the top features of macOS Ventura? How do you know if your Mac device is compatible with Ventura? And how do you download Ventura? Read on to find out.
What are the top features of macOS Ventura?
Short answer: There are many great features
Like any new version of macOS, Ventura has features that'll radically improve how you use your Mac device.
With macOS Ventura, you can use Continuity Camera to use your iPhone as a webcam. This works wirelessly and can leverage your ultrawide lens to show a split screen of your face and desktop.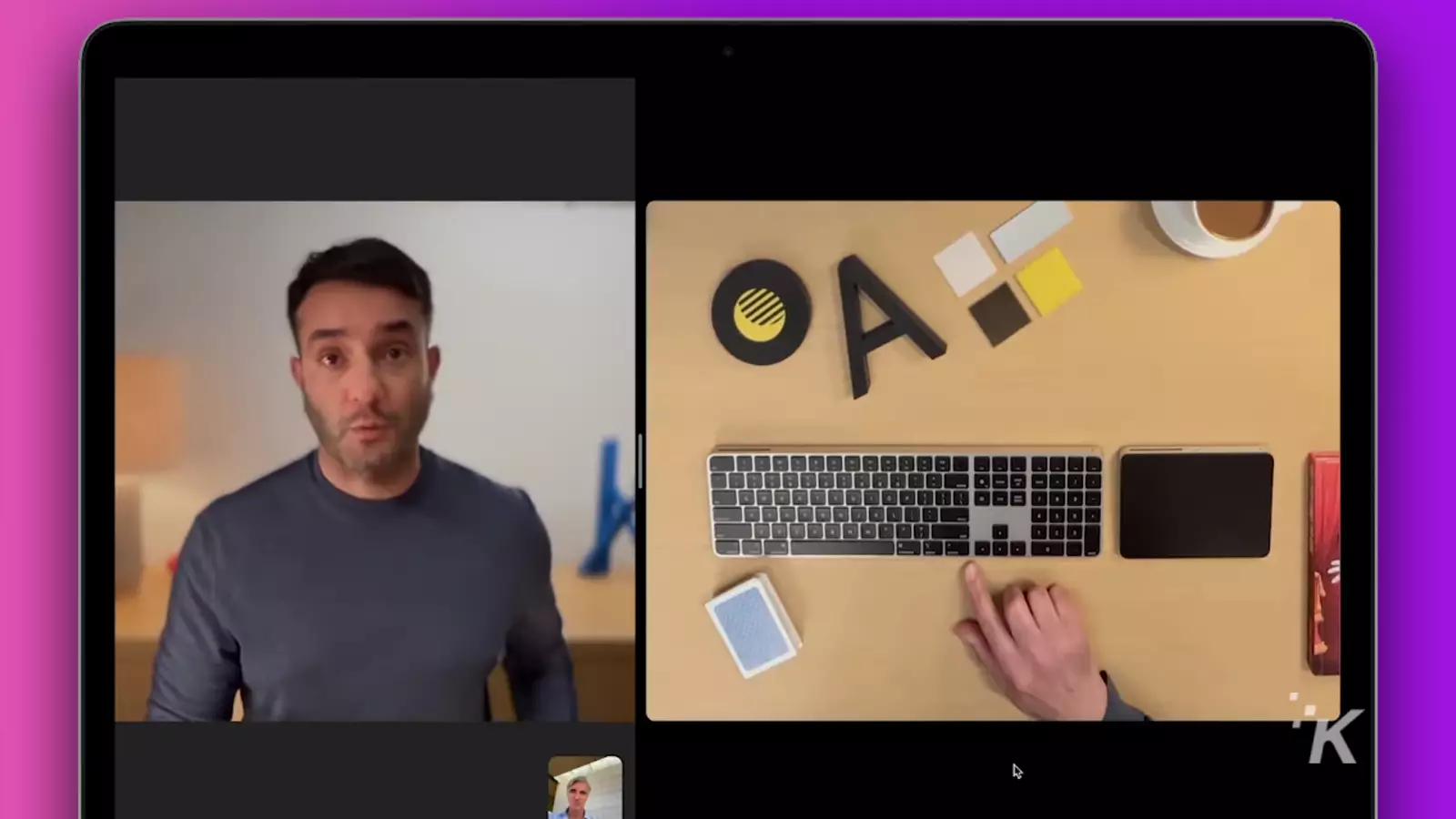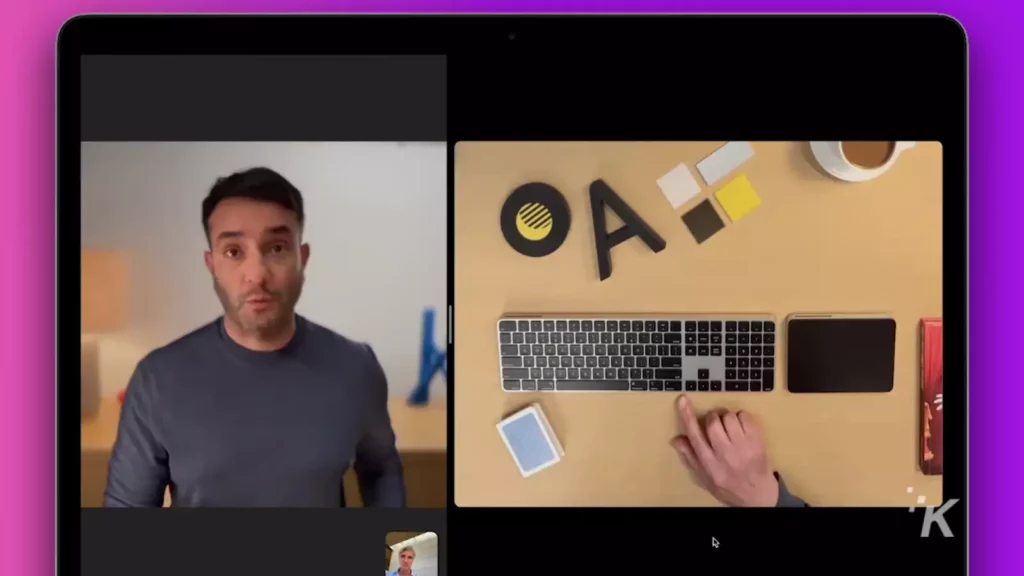 You'll also get Stage Manager, which lets you bundle groups of apps and treat them as browser tabs. You can stack them at the left of your screen, and selecting any group opens the apps it contains.
Mail now has modern conveniences like scheduling messages, canceling delivery, and reminders to return to a message later.
Messages also improve, including editing and undoing recently sent messages and recovering accidentally deleted ones.
Ventura also brings Live Text recognition in paused videos, new accessibility tools, a redesigned System Preferences, and the Weather and Clock apps from iOS are now on Mac.
Will my Mac work with macOS Ventura?
Short answer: Yes, if it was released in 2017 or later
If you own a Mac model released in 2017 or after, you can upgrade to macOS Ventura without any issues. Apple published a definitive list of devices compatible with macOS Ventura: macOS Ventura hardware compatibility.
Some features will only work with certain Macs that are getting the update.
Live Captions, Dictation emoji support, and Reference Mode with Sidecar are all limited to Macs running Apple's M1 or M2 processors.
How to check if you have the latest version of macOS
Short answer: Click on "About This Mac"
Determining whether your Mac device runs the latest macOS version is easy. Just click the Apple logo in the top corner of your screen, and press "About This Mac" in the dropdown menu.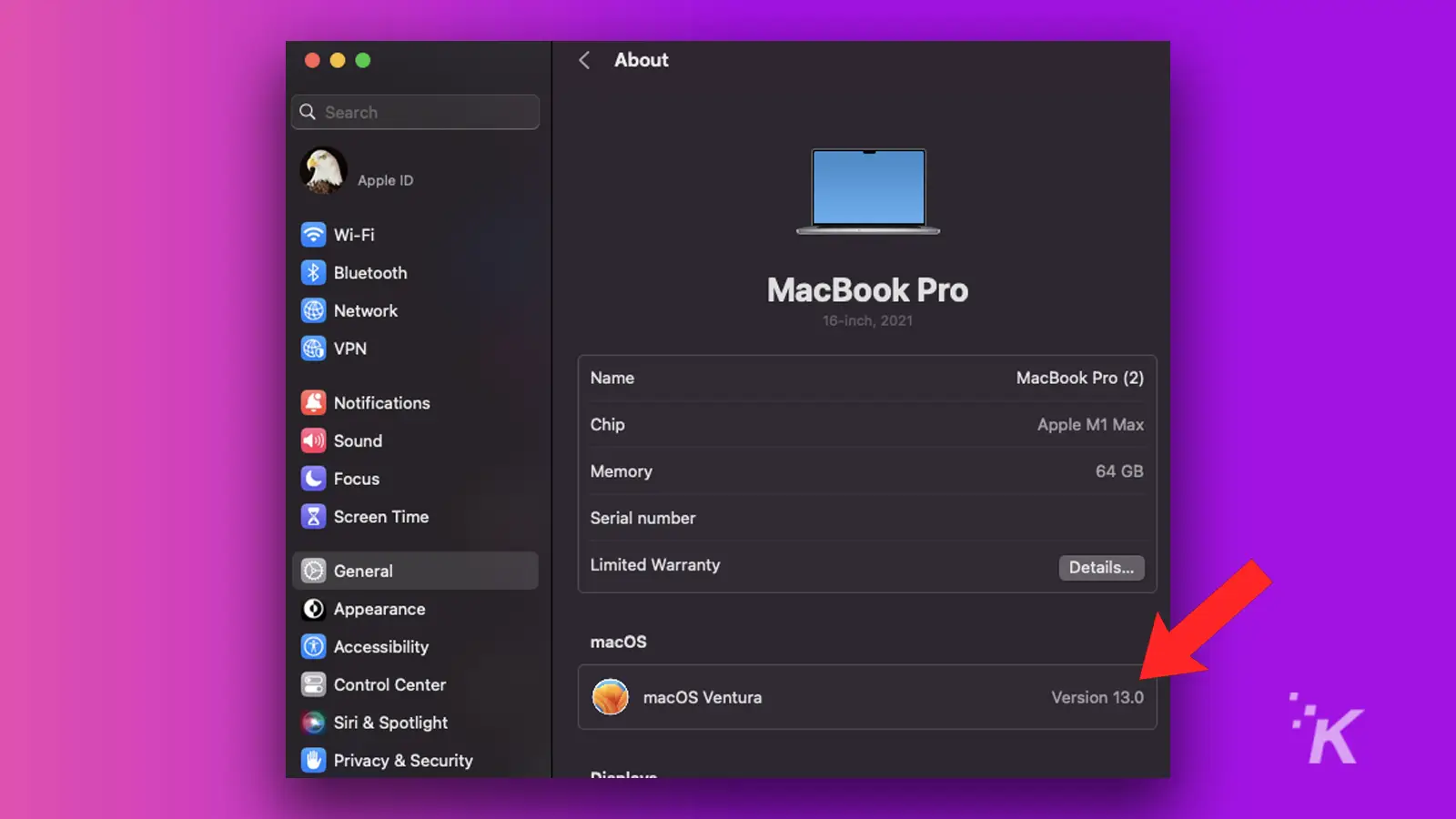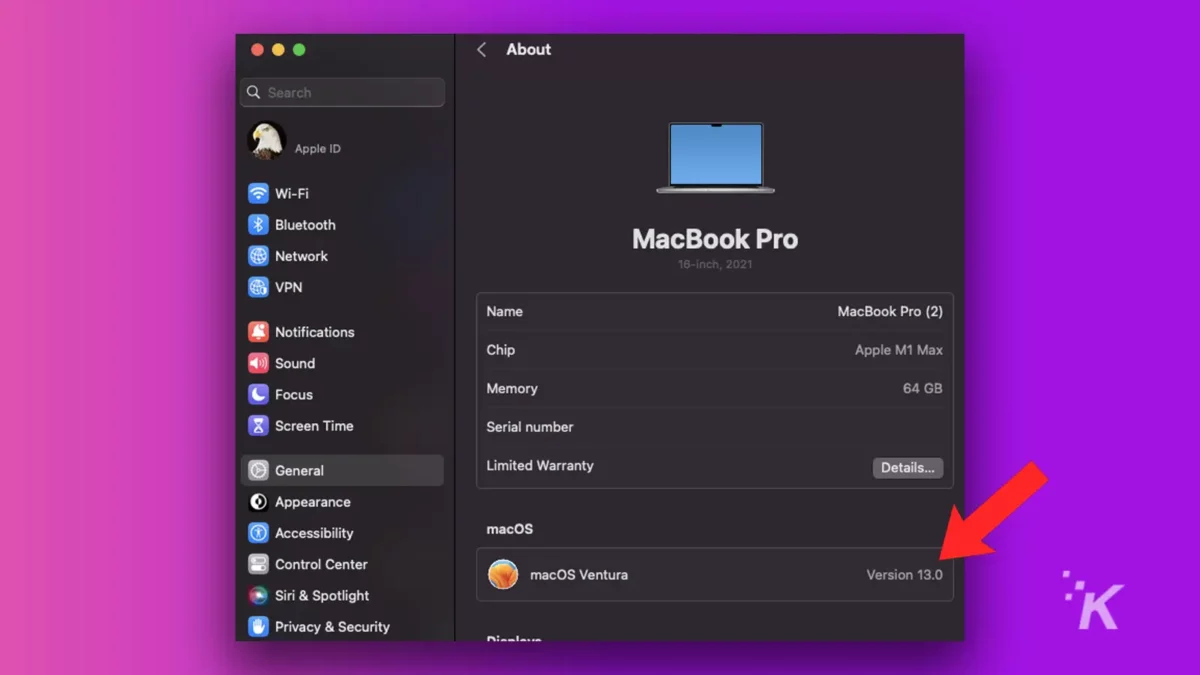 A small box will then appear on your screen, and if it doesn't say macOS Ventura, your Mac is using an outdated operating system.
How to update to the latest version of macOS
Short answer: Head to System Preferences > Software Update
Before you can update to macOS Ventura, you'll need to ensure you have enough storage. For Macs running on macOS Sierra or newer, 26GB of free storage is required.
Meanwhile, older versions of macOS will need 44GB of free storage for you to upgrade to macOS Ventura successfully.
We'd also recommend checking that your WiFi connection is stable and backing up your files to the cloud before the update.
So, how do you perform the update?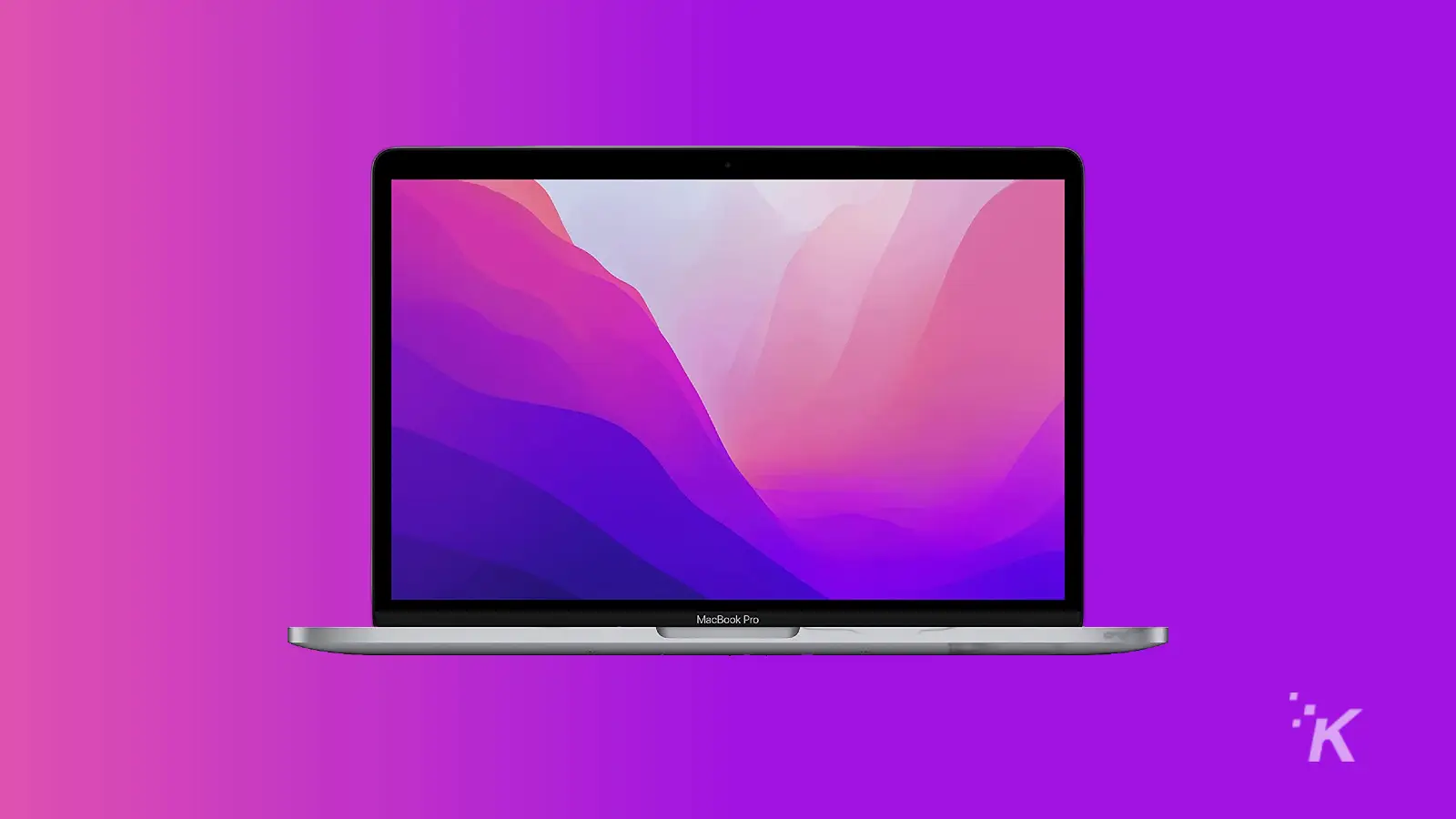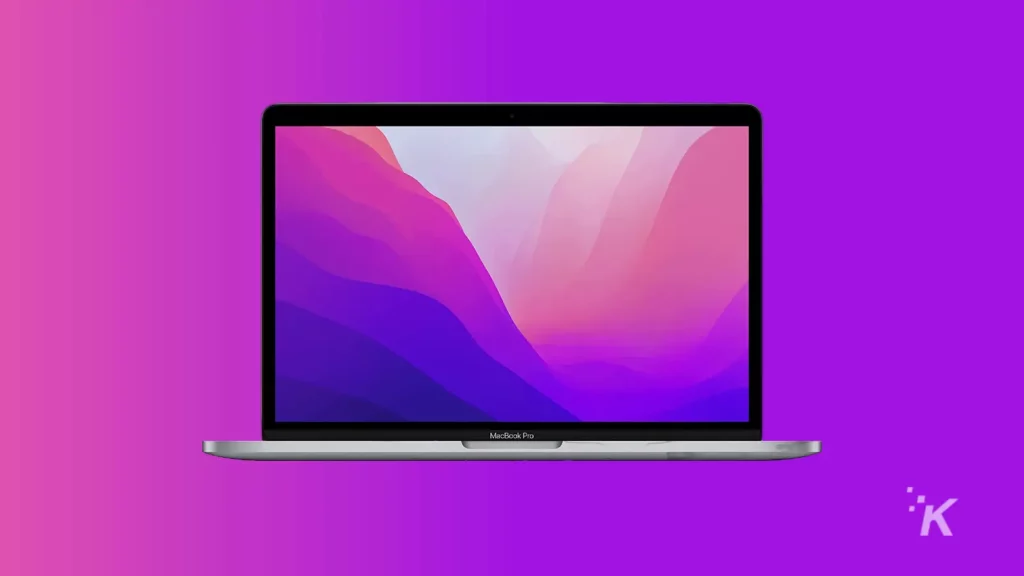 Well, if your Mac runs on macOS Mojave or newer, it's pretty simple: head into System Preferences and click Software Update.
To make things easier, here's a step-by-step guide in getting your Mac up and running on the latest macOS. Before you update your macOS, it's always a good idea to do a Time Machine backup of your Mac. Once that is complete, follow along below.
<strong>How to update our Mac: Step-by-step instructions</strong>
Click on the Apple icon at the top left corner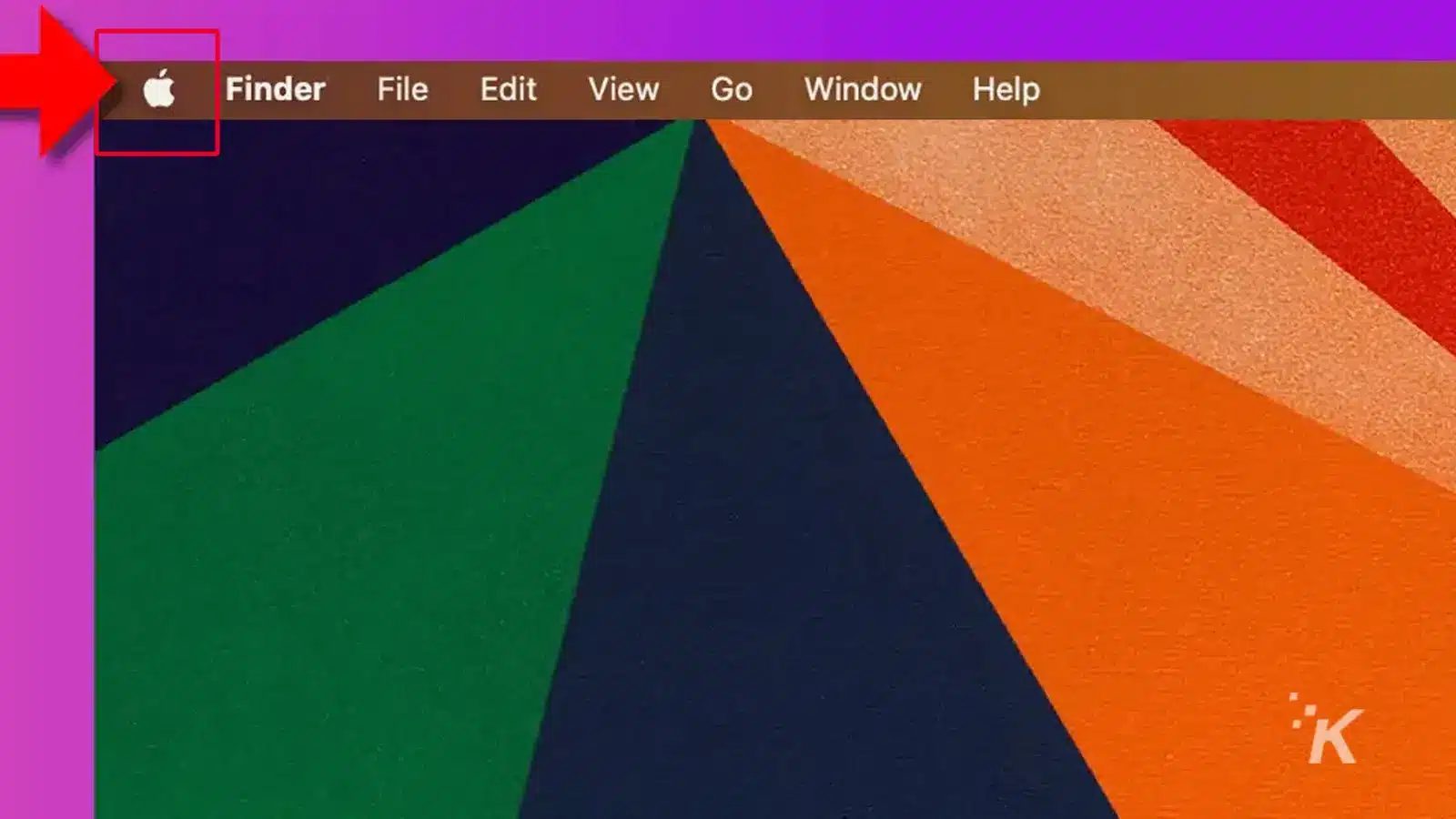 Select System Preferences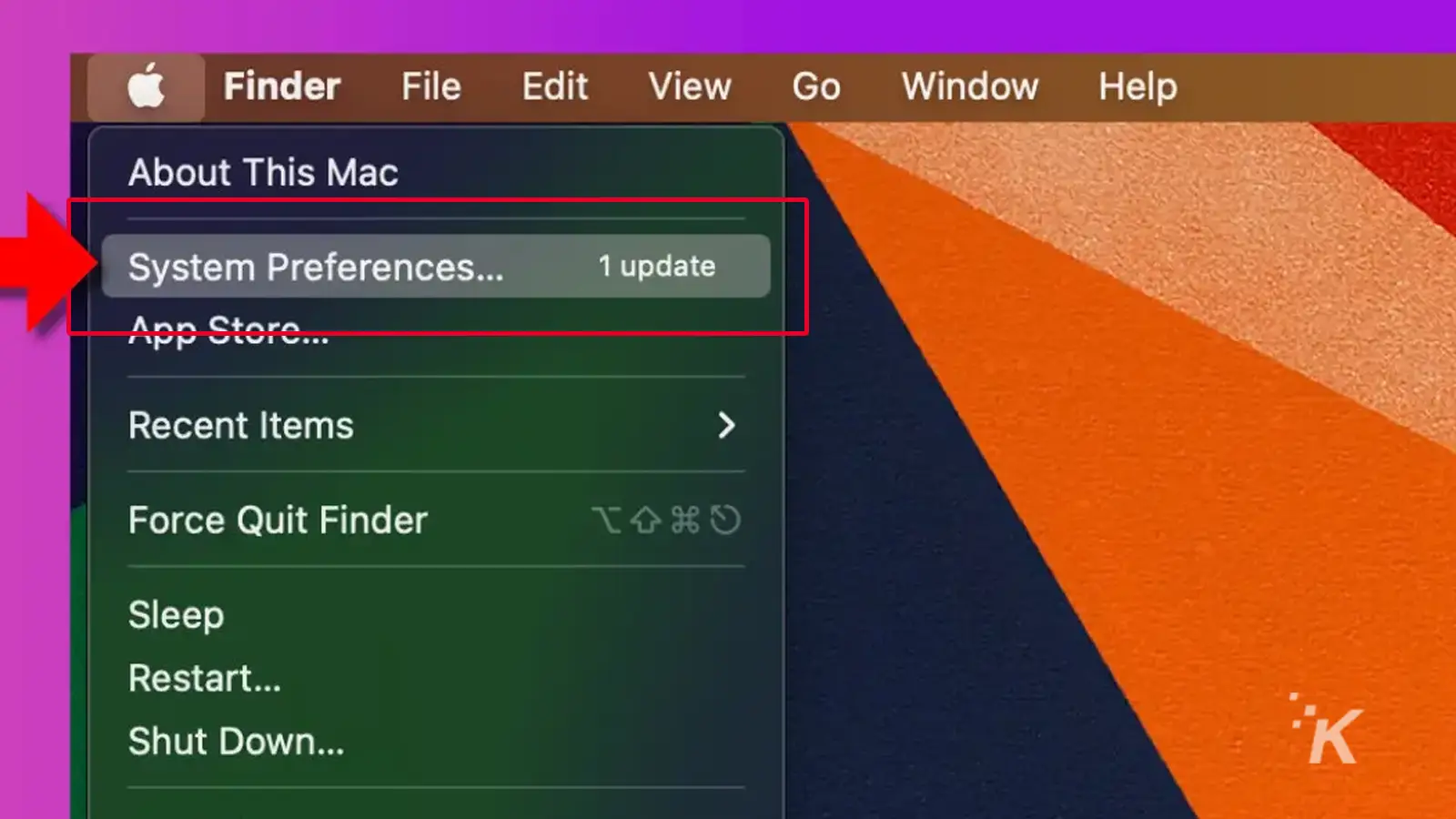 Click on Software Update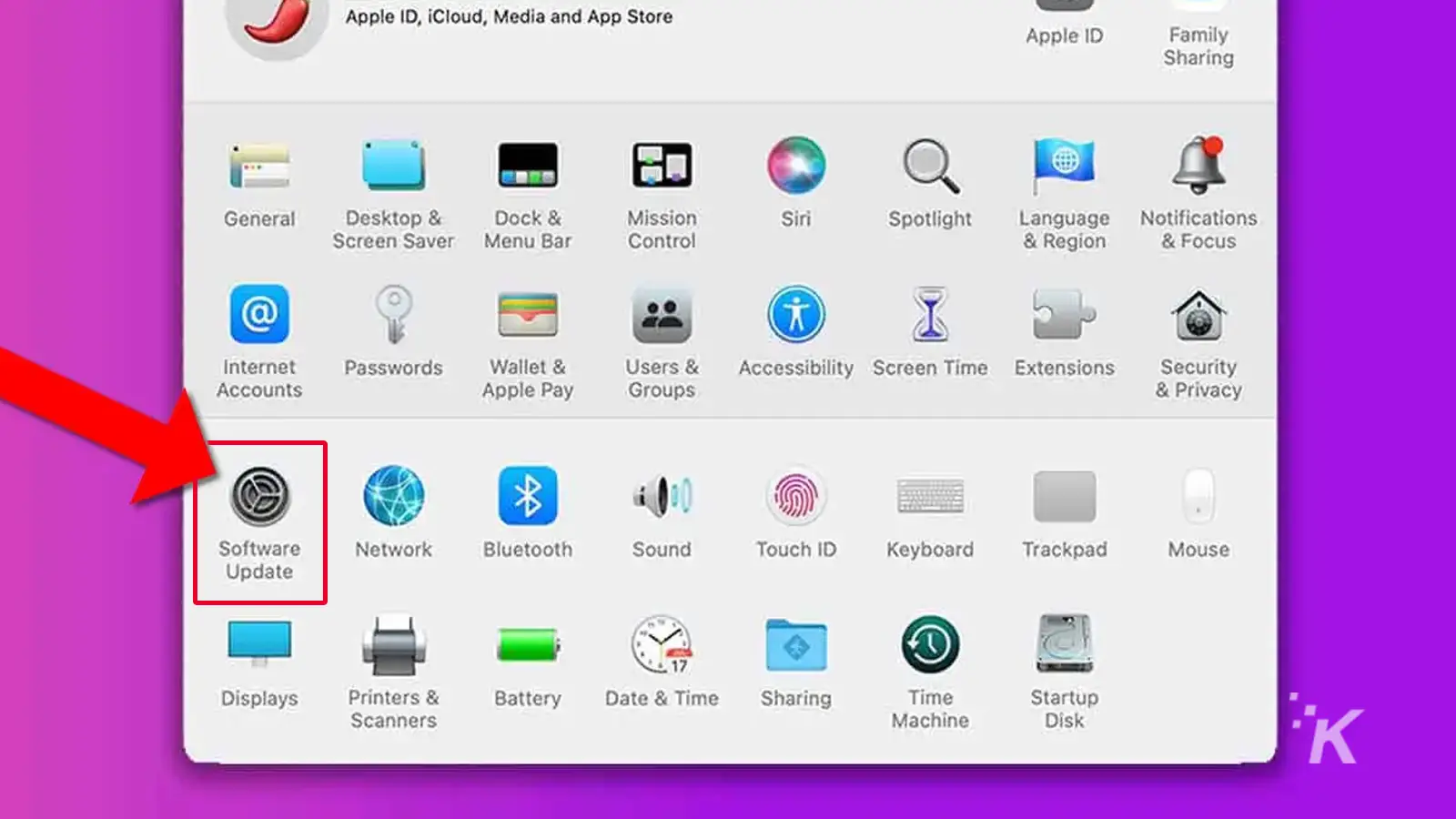 If you have an update, you'll see one of two messages
Update Now
This installs updates to the installed version of macOS, like macOS Big Sur 11 to macOS Big Sur 11.0.1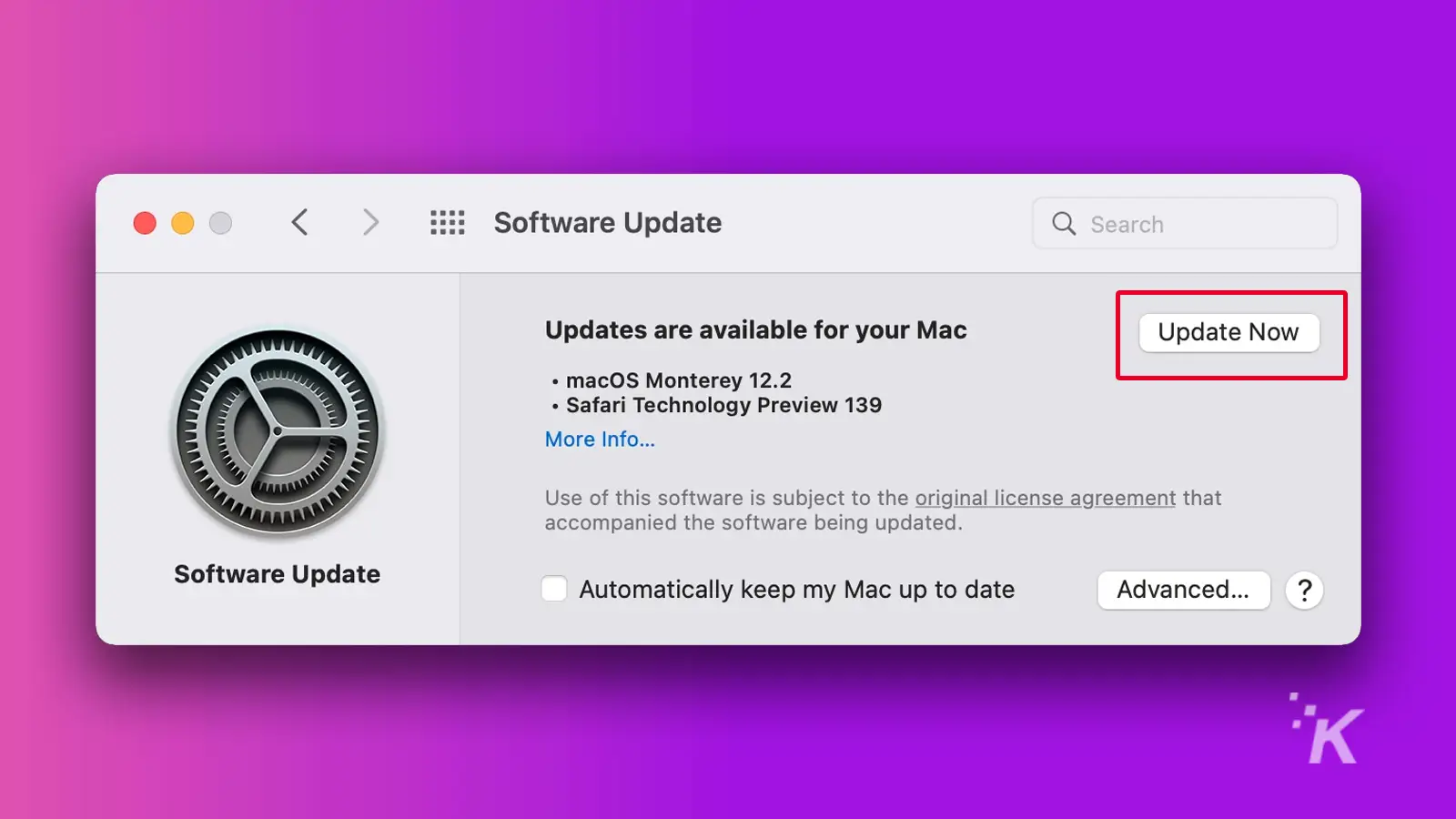 Upgrade Now
This installs the next major version of macOS, like macOS Monterey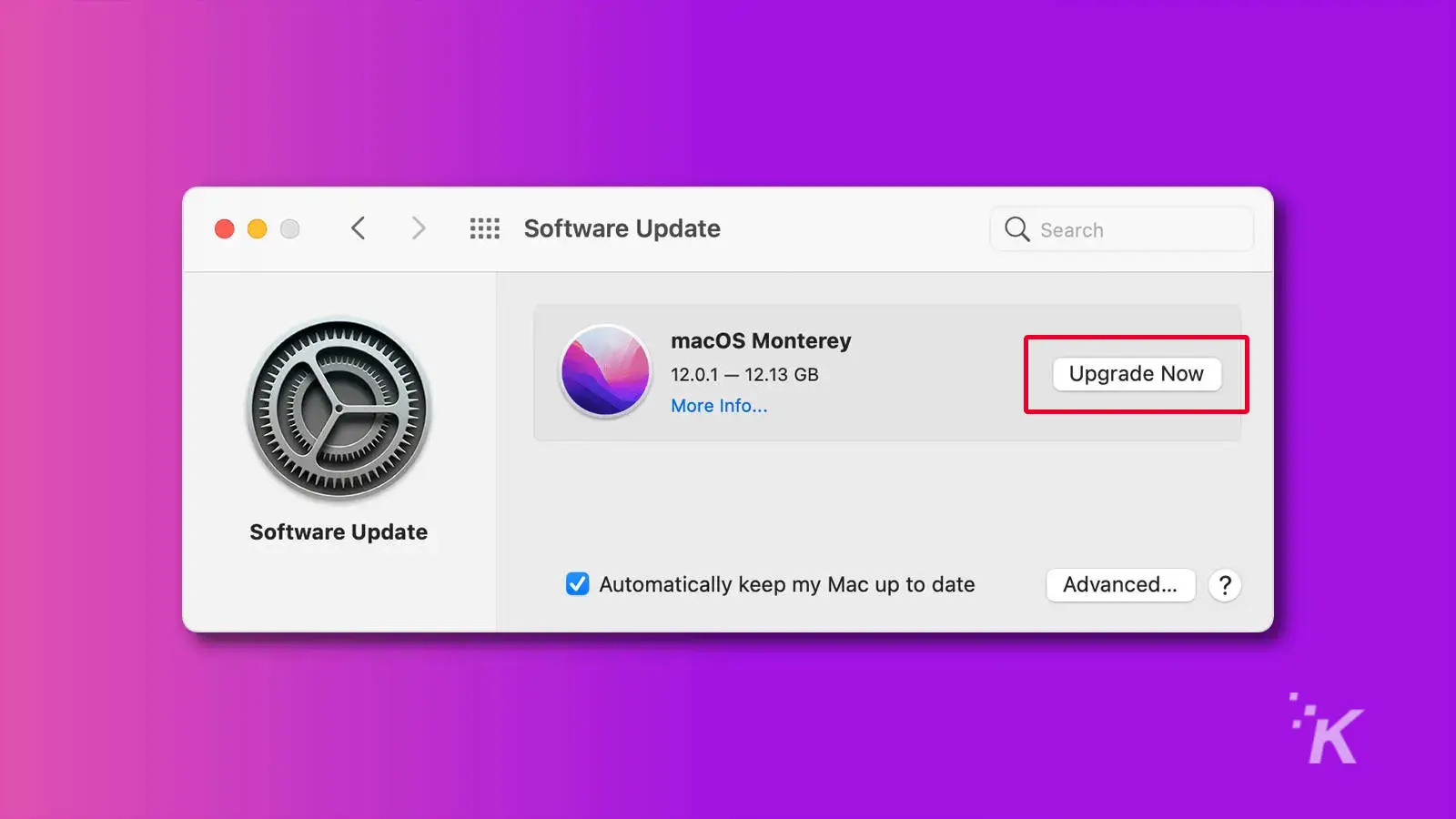 While you're here, check the box next to Automatically keep my Mac up to date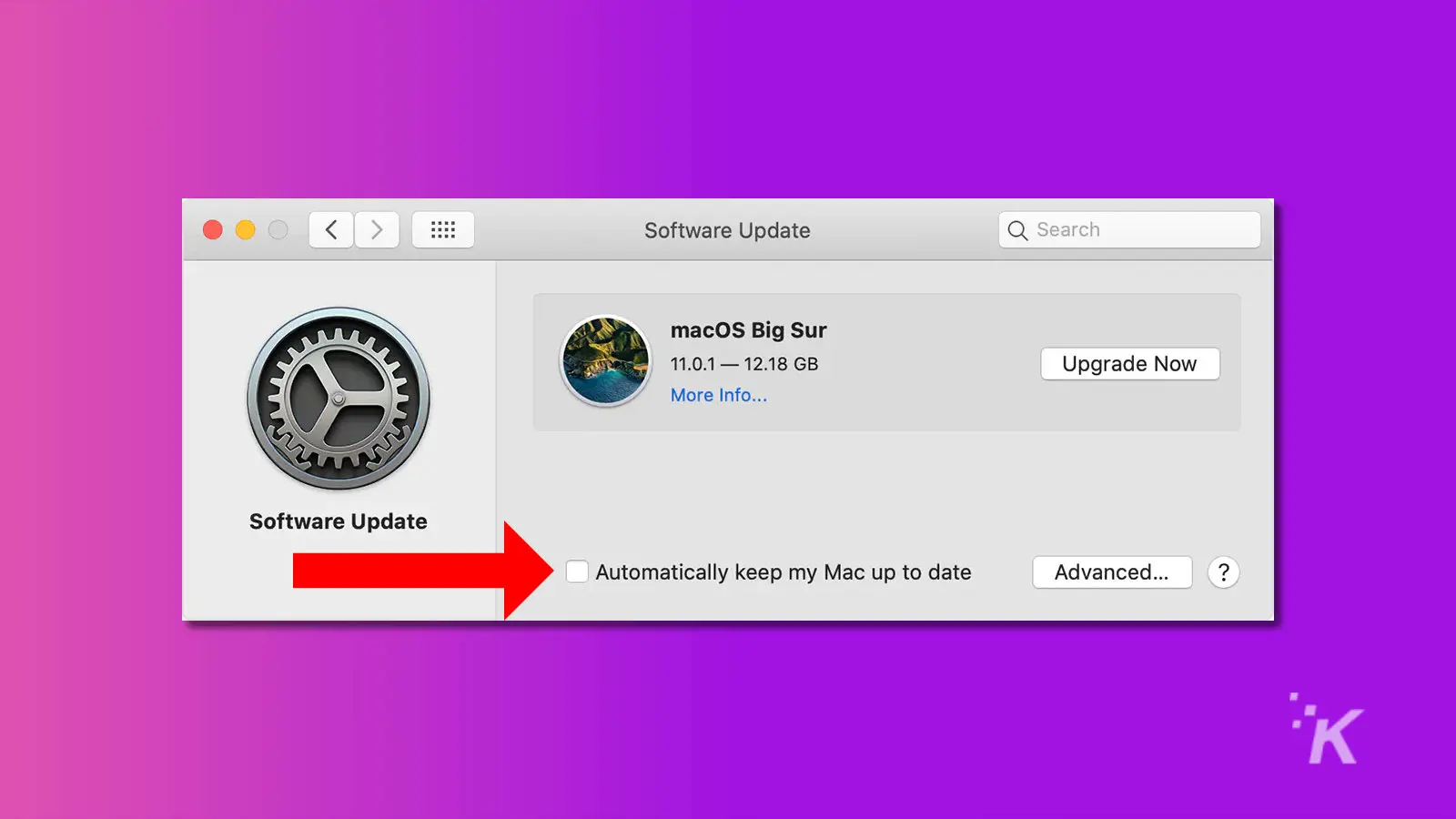 That's it. Here's the full guide on how to update your Mac to the latest version of macOS: How to update your Mac.
Apple continues to improve macOS
macOS continues to improve as the years go by, and Apple shows no signs of slowing down. Each major update to Mac brings new features, security updates, and more. The same goes for the latest build, Ventura.
Now publicly released, macOS Ventura boasts lots of exciting new features. You'll want to update your Mac if it's compatible.
Have any thoughts on this? Let us know below in the comments, or carry the discussion to our Twitter or Facebook.
Editors' Recommendations:
Follow us on Flipboard, Google News, or Apple News