Hey Joe, what's in your photography bag?
Because we all love a bit of kit.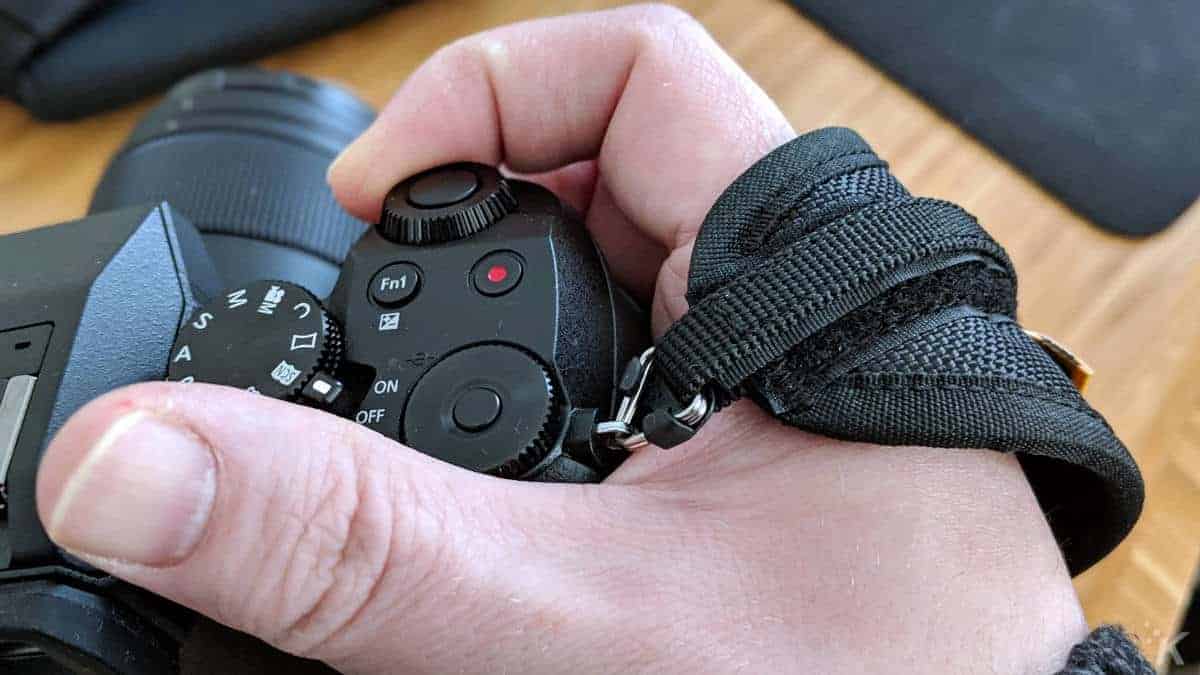 Here at KnowTechie, we strive to bring quality images wherever possible, created by our writers. That means a ton of photography gear behind the scenes that most of the time nobody sees, unless it's also something that we're reviewing.
To start this new series of "Behind the Scenes" content, it's perhaps fitting that it's a look in my photography bag, where the bulk of our review images come from.
Now, before we dive in, my photography style is pretty mobile, so my gear reflects that. Most of my setup is light, easily moved, and fits into one camera bag. I do have a full studio setup which I use for desk shots or other in-office settings, but I prefer the juxtaposition of tech with the natural world.
Literal photography carry-all
So carrying all this gear is one bag, the retro-styled Think Tank Photo Signature 13″. Sure, it's over $200 (or close to $300 if buying direct) but it's far bigger on the inside than it looks. Movable panels can hold a large DSLR, plus at least two lenses (even telephoto ones). It can even fit my 13″ MacBook Pro in an inner sleeve. It's a wool-like modern fabric, which still looks brand-new, even after a year or so of abuse.
Inside of this roomy bag is a huge list of gear, which kinda surprised me when I took it out to catalog for this post. I've been adding small things over time, so it's kinda a shock to see it all at once.
[UPDATE] So it happened. My gear list outgrew my photo bag. That's okay, because having a sling style bag carrying all of that was getting a pain for one shoulder. Now I've got the Medium DSLR Backpack from HEX, which is big enough to fit two DSLR or smaller cameras, plus lenses, filters, lights, and up to a 15-inch laptop. Phew, glad it's being carried by both shoulders this time! Oh, you might have wondered why I needed a bag that can fit two cameras…
All about the camera
My main camera was the capable Panasonic Lumix G7, with the 14-42mm f2.8 kit lens. It's honestly great, although slightly small for my hands if I'm not using a tripod.
Meet Therabody's All-New TheraFace Mask
TheraFace Mask is a breakthrough FDA-cleared LED skincare mask with added tension-relieving vibration therapy. Clinically proven results include firmer, smoother, healthier-looking skin with a visible reduction in fine lines, wrinkles, and uneven tone in as little as 8 weeks
For under $500, you really can't go wrong for a 4K-capable mirrorless with interchangeable lenses. Make sure to get extra batteries, because it chews through them like nobody's business while shooting. It's actually slightly better at taking video than stills, and sometimes I shoot footage and snip frames instead of taking multiple static shots.
If it's not inside my camera bag, it's hung on my Cotton Carrier Skout sling for easy access. Nothing worse than missing a shot because of fumbling with your bag.
Note I said was. That's because I picked up the Fujifilm X-T3 over the holidays as a New Year, New Gear kinda thing with some last-minute business expenses. I borrowed one off Fuji earlier in the year and was blown away by the in-camera color science and the sweet film simulation modes that really make everything captured need minimal post-processing.
Let's talk about lenses
Image: Joe Rice-Jones/KnowTechie
The main lens I use is the Lumix 25mm f1.7, which is tack-sharp, produces lovely creamy bokeh and best of all – only costs $150. Shooting outside removes most of the restrictions posed by using a prime lens, and the results speak for themselves. It might have a plastic housing, but the shots it enables are anything but cheap.
For more artistic touches, I've got the Lensbaby Sol22 tilt-shift lens. I'll have a full review of this soon, but if I had to use only one word to describe it, it'd be "fun."
The tilt-shift lets you do creative tweaks that normally would need hours of post-production in Photoshop, and the addition of the bokeh blades add a unique signature to the images it produces. Shooting manual is making me a better photographer, making me think about every aspect of the light coming into my frame. I highly recommend this, or one of Lensbaby's other tilt-shift lenses, if you don't have an MFT camera.
For those lovely macro shots, I use some cheap macro extender tubes with the 25mm f1.7 lens. That gives all the sharpness I need with the additional magnification.
I've now also got the Fujinon XF18-55mm, as it came with my X-T3. This is a beautiful, sharp lens that doesn't deserve to be lumped in with the 'kit lens' category. Since that's such a great all-rounder, I grabbed the Fujinon XF60mm F2.4 R Macro as well, so I can get some sweet macro shots without extenders. It's also a fairly capable portrait lens, so I don't have to carry multiple lens options when I'm out and about.
Tools, props and other stuff
I've always got my Lensball and stand in my bag, ready for capturing a different viewpoint on the world. It often takes a few tries to get the focus just right, but when it works, it's magical. Protip: record video as you move your camera closer and further away and pull individual frames when the focal length is just right.
I also always have my trusty 5-inch on-camera monitor, because the tiny screen on the Lumix G7 is often hard to read, especially from a distance.
I've also always got my KeySmart Pro, partly because I hate bulky keyrings, but also because the integrated LED light is super handy for digging in my kit bag. The built-in Tile tracker is a nice bonus too, as I'd lose my head if it wasn't screwed on tightly. I've got the special edition Picard one, because I'm a nerd, but the normal ones are pretty great too.
Light adjustments for photography
Filters help with either reducing the amount of light coming in, increasing contrast, or just protecting your expensive glass from the elements. These from Goby are the best I've found without paying for the really expensive ones, with a full set coming to less than one pro filter.
I've only just started shooting with an external flash, so I picked up an Amazon Basics model because that's really all you need when starting out. Just remember to pack more AA batteries. Adding Gels over the bulb give your pictures that pro 'pop.'
A way to fix white balance is always essential as well, so I carry both the SpyderCube and a white balancing lens filter for this, depending on the situation. The rest of the kit that the SpyderCube came in is for color correction and checking that my monitor is still in calibration.
From light modifiers to actual lights, I always have the LitraTorch and its filters in my bag for that extra bit of illumination when needed. The only slight drawback is that there's no way to completely turn it off, so the battery drains even when no light is produced.
The new model doesn't have that issue and has more even lighting from extra LEDs. Same with the LitraPro, which is bi-color and has Bluetooth for easy management or for chaining multiple lights together.
Stable foundations
Tripods are necessary for some types of shots, especially with my usually-shaky hands. I carry a Manfrotto travel tripod with a pistol-grip as it's lightweight but mostly stable. I wouldn't recommend it unless you're strapped for cash, as I was when I purchased it – there are better options for the money, and Manfrotto's usually amazing tripods aren't so amazing at the sub-$100 price point.
I've also got a couple of mini tripods, and the ubiquitous Gorillapod, that usually get used to hold the Litra lamps, or sometimes my camera if I need a low-angle.
If I'm doing anything with a mobile device, I also have a tripod/selfie-stick with a Bluetooth trigger, the Moza Mini-Mi gimbal, and a dual-mount rig for doing side-by-side camera comparison shots.
Behind the scenes
Okay so while the Lumix G7 is great, it can't take pictures of itself. For those, I use my Pixel 3 XL. Well, I did use my Pixel 3 XL, until it died mysteriously today.
While another comes, I've been using a BlackBerry Key2, the camera on which makes me miss the Pixel even more. I also use Moment's Wide-angle lens (I want their whole range, starting with the Anamorphic), which is a fantastic way to turn the Pixel's already great camera into a viable variable lens substitution.
Storage and stuff
I always have a mix of SDcards for storage, usually Kingston ones as they've never given me any issues. I like to work off several at a time just in case of failures. Extra batteries for everything is a must, from the camera, to the flash, to the Omnicharge Mobile power pack to recharge my phone. I also have a fake battery that uses AC to power the Lumix on long shoots. Total lifesaver.
Dust is the bane of any photographer, especially a product one… Microfiber cloths, cotton gloves, and the handy Lenspen are a must to carry at all times. Don't forget the camera cleaning kit either…
Phew…
Okay, before I started this post I knew my photography bag was getting weighty – now I know why. It really does take a lot of gear to make certain types of images, although any good photographer can create great images with any device.
With how good smartphone cameras are nowadays, it doesn't make much sense to carry weighty equipment just on the off-chance you'll get a great shot. Mostly I use my mirrorless in the studio nowadays, especially since my little one is a bit camera-shy when she realizes it's pointed at her.
What do you think? What would you add to my photography bag? Let us know down below in the comments or carry the discussion over to our Twitter or Facebook.
Follow us on Flipboard, Google News, or Apple News