It's possible your 1440p monitor could actually be a downscaled 4K panel
Bait-and-switch or a legit manufacturing process?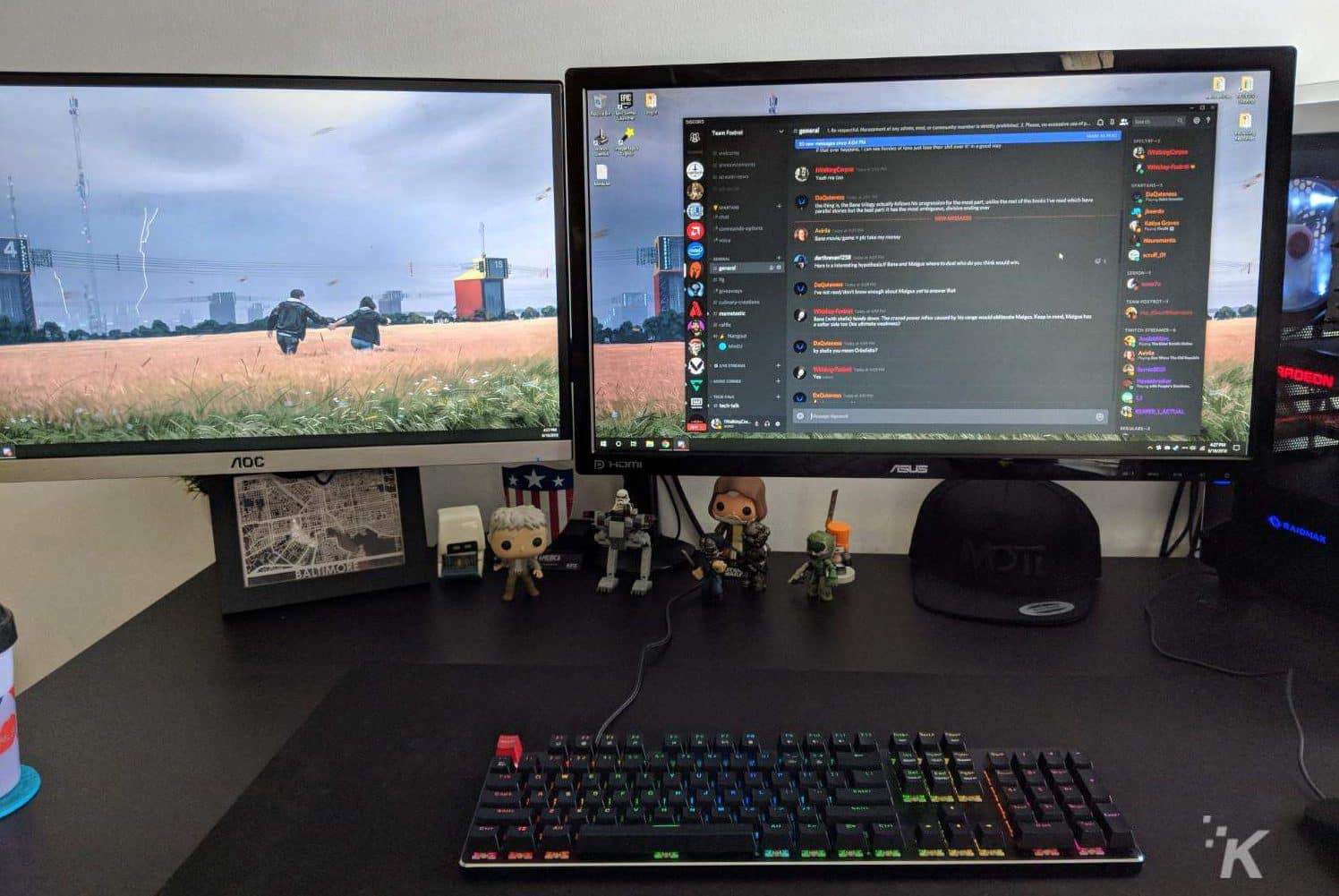 Whenever someone asks me for monitor recommendations, I almost always mention a 1440p panel. They're easier to drive for your graphics card than 4K and usually cheaper. If you are looking for a 4K Monitor instead, this German review site might help you out. Additionally, a recent report by German site Prad.de has got me rethinking some of my reasoning, however.
The report mentions that some manufacturers are using artificially downscaled 4K panels (through firmware) to gate them as 1440p monitors. This is a problem for consumers – when you upgrade to higher resolutions you want a 1:1 ratio for your panel. If not, you get blurry text and other images.
As Digital Trends notes,
[1440P panels]tend to have better feature sets like higher refresh rates, and even if it's not always the case that they are more affordable by themselves, graphics card requirements are far lower with a 1440p display. That doesn't mean 4K displays don't have their uses, but when people buy a 1440p monitor, that's what they want, not a downscaled 4K one.
Prad.de mentioned that 4K panels have come down so much in price that they're more affordable to manufacture. Their report also mentions that it's not a common practice, and typically only happens during times of high demand or low supply. That said, some people who bought new '1440P' monitors may actually be running 4K panels instead. The site didn't mention any manufacturers specifically or individual monitors that might be affected.
The panels are locked to the lower resolution in their firmware, so there's no way to 'unlock' the extra scaling. Gamers usually go for lower resolutions like 1080p and 1440p because of benefits such as increased frequency, but you won't be able to take advantage of these on a downscaled panel.
If you're an owner of a 1440p monitor and you want to check to see if you're one of the affected customers, have a look at a text-heavy source to see if it's blurry when it should be sharp and crisp. Larger visual elements should be mostly unaffected, so look at smaller icons or images for blur also.
TechSpot highlighted another method – look at the pixel size of your monitor. A true 2560 x 1440 display should have a pixel width of 0.23mm, while a 4K panel will have pixels that measure 0.16mm.
Did you test your monitor to see if you had a downscaled 4k? What were your results? Let us know in the comments, we'd love to hear from you.
For more tech news, see: