5 of the best pet gadgets that will make your life a whole lot easier
Because our furry friends deserve the best tech too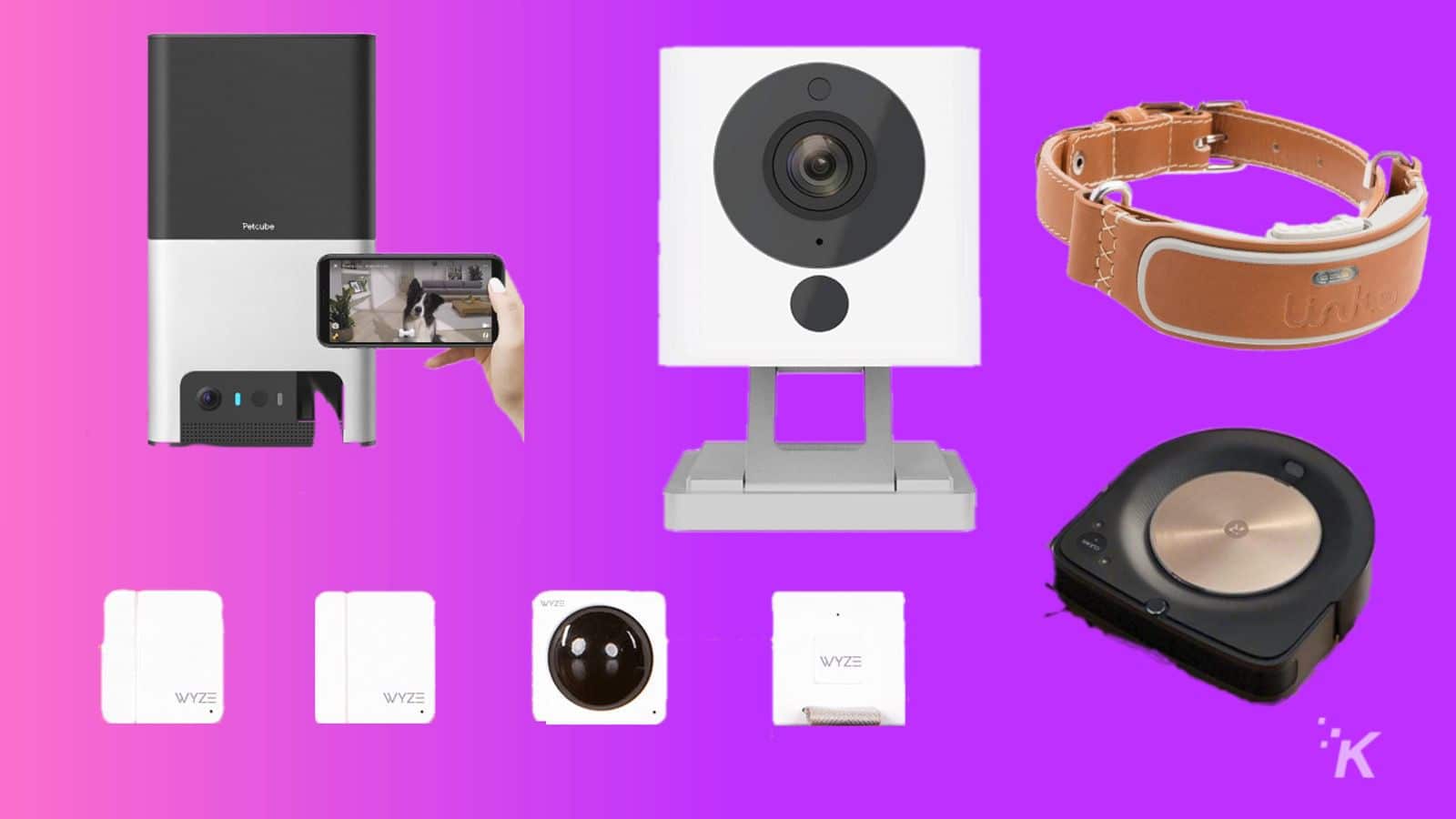 We all love our pets, and we love tech, so why not combine the two? Man's best friend deserves man's best tech, as do all of our other animal companions whether furred, feathered or scaled.
Here's a list of some of the best smart tech you can get that will make things better for both you and your pet. Here are 5 of the best gadgets for your pets.
Petcube Bites 2
Have to leave your pet home alone due to work? The $200 Petcube Bites can help you keep an eye on your furred friend, with two-way voice transmission, the ability to get Alexa to play calming music, or a bunch of other tracking stuff. Best of all, if they're the bestest boy (or girl), you can get the Petcube to fling a treat to reward them.
Link GPS Tracking Collar
Having a loved pet runoff is a terrible feeling, wondering if they'll come back, where they are, and if they're okay. Save yourself all of that stress by putting the Link GPS tracking collar on your furballs, so you can see where they are at all times. It's only $100, and the peace of mind is priceless.
Wyze Cam and Sense
You might not think of smart home tech when you think of what to get for your pets, but there's a tonne of stuff you can do by chaining a few inexpensive items together. Wyze has a $50 kit with both their v2 Cam and the Sense starter kit included, and if you get inventive it's all you need to help with caring for your pet.
READ MORE: A new partnership brings a person-detection mode to the awesome Wyze smart cameras
Use the motion sensor to track if your dog has actually gone to bed or if they're opting to chew your slippers… again. Put one of the sensors either on the cupboard the pet food is in, or under the food bowl, then train the Wyze Cam on it. Link the two as a trigger in the Wyze app and you can get notified when your partner has fed the dog, so you don't overfeed the pooch.
If your pet is particularly active, you might want the Wyze Cam Pan instead, so you can change the view from your smartphone.
iRobot Roomba S9+
Pets mean pet hair, and that means extra work for your vacuum. Get a robot vacuum that's designed for pet hair removal, and save yourself time and backache. Seriously, you have no idea how much time you'll save not having to worry about vacuuming. This is perfect for folks who have a pet that sheds like there's no tomorrow. The $1,300 iRobot Roomba S9+ even empties itself, so you can spend more time playing fetch, not playing fetch the furball.
That about wraps things up. Did we miss anything? Have any suggestions you would like to share? Let us know down below in the comments or carry the discussion over to our Twitter or Facebook.
Editors' Recommendations: