5 apps that will instantly make you lose faith in humanity
Steve Jobs, what hath thou wrought?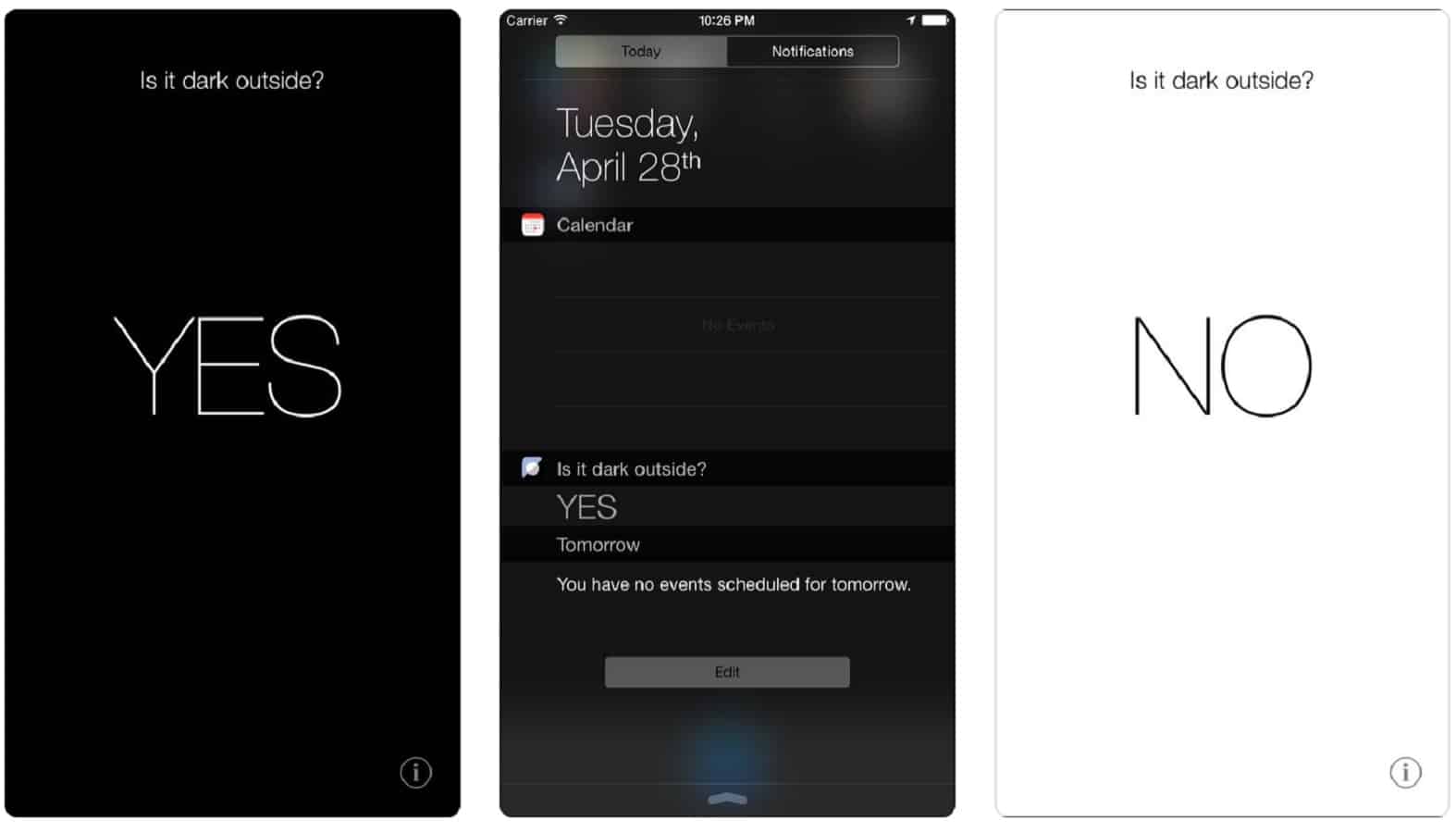 Apps…[gestures broadly]…they're all around us. With over 4 million currently available – and that's just between the App Store and the Google Play Store – the ways in which to consume your phone's storage are growing more diverse by the day. But quantity, as they say, doesn't necessarily mean quality.
Despite what the so-called experts on Shark Tank will tell you, the app market is not, in fact, one of the most brutally competitive markets out there. If that were true, then said market certainly wouldn't be flooded with the endless stream of garbage-ass apps that are out there right now.
For every Snapchat (which…) and Sausage Legend out there, there are at least ten thousand apps that will make you yearn for a dystopian, V for Vendetta-esque society wherein all individual and artistic thought is suppressed.
Think I'm being a little… dramatic? Well, you haven't seen the apps I'm about to show you. Apps that, need I remind you, were created by actual human brains.
Am I Pregnant?
You might not know this, but there are apparently a lot of people out there who don't know that they're pregnant until the moment they're giving birth – usually in either a cab or a Wendy's parking lot, according to my research. TLC has a show about it, because why wouldn't TLC have a show about it?
My point is, if there are people naive enough (for lack of a better term) to not notice such a dramatic change occurring in their own bodies, then there are certainly some who think that the ghost of Steve Jobs is the best choice to midwife them through a potential pregnancy. Thus, Am I Pregnant?, an app that claims to "test whether you are pregnant using unique technology" like navel photos, a fingerprint scan, and a quiz.
What kind of quiz? Certainly not the most reliable one on the market, as that kind of test would likely push Apple's water-resistant technology to disgusting new extremes.
---
Choice Review: "This app is totally fake! My sister just tried it an she is 12 and it said she is 100% pergant"
---
Manly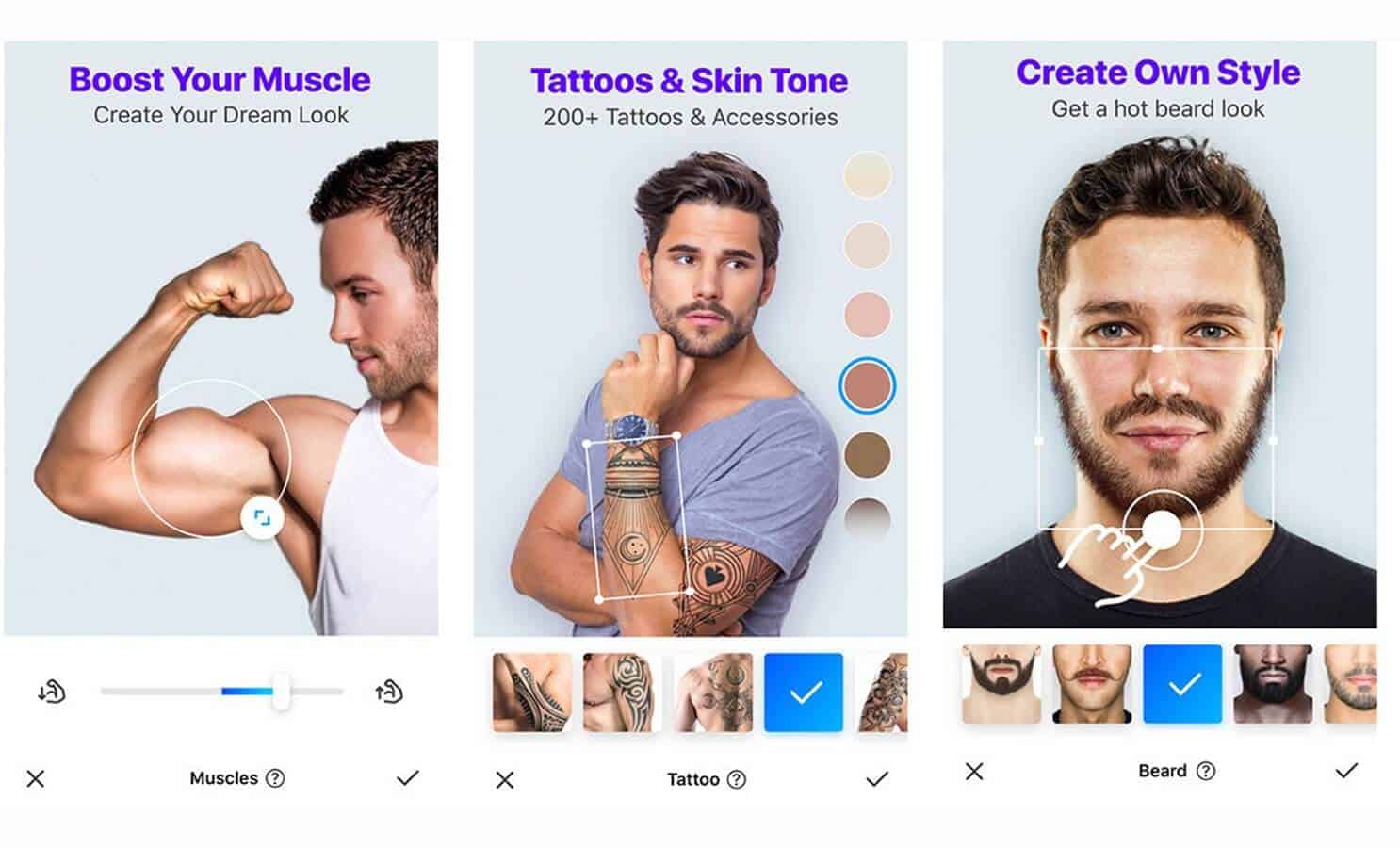 Ever wish you had a beard? How about tattoos? Maybe a six-pack of abs that your current "baked beans and donuts, all day erry day" diet won't allow? Well gents, Manly is the app for you! Yes, we've spoken about the woes of this "body muscle editor" at length before, but it cannot be understated how inherently misleading and plain weird an app that adds tattoos and fake abs to your body just… is.
Even worse? It costs $7 A MONTH.
Manly currently has 6.1 thousand reviews in the App Store. Which means its been download by at least 6.1 thousand people. Probably double that. Probably more. That's 6 thousand tribal armbands that the rest of us are missing out on seeing in actual life. Shame.
---
Choice Review: "Blah! Rip off! $7 a month? I would've take it for 1 or $2 a month."
---
Is It Dark Outside?
Just…why.
---
Choice Review: "I didn't have friends before this app but now I'm the most popular kid thank you."
---
Hater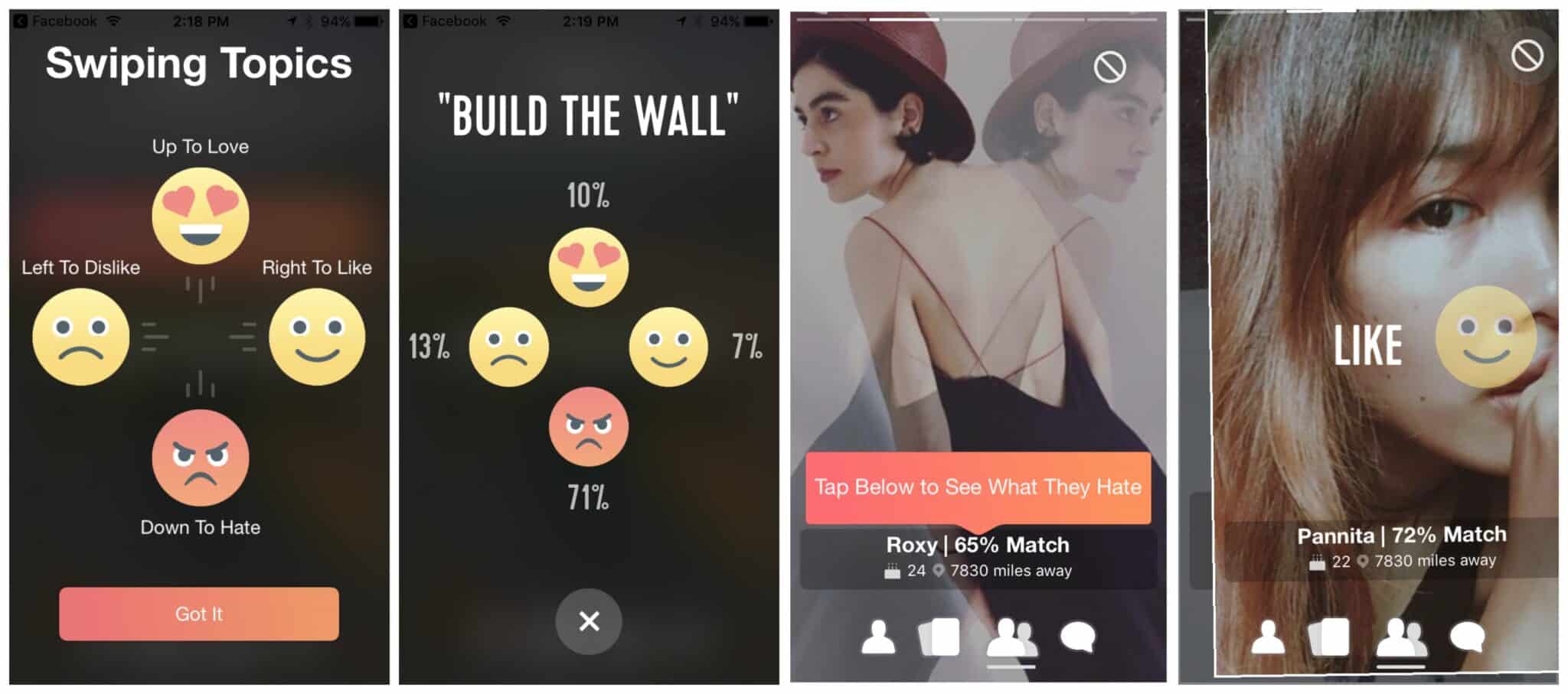 News flash: Disliking the same things as someone else does not make you compatible. Neither does liking the same things, for that matter. If that were true, then I'd be starting a polygamist cult with every woman who lists "The Office and pizza" amongst their interest on Tinder instead of slowly dying alone and bitter like I am.
Nevertheless, Hater is an app attempts to cash-in on our ever-growing cynicism by encouraging angry singles to "meet someone who hates the same stuff."
The app has received a ton of attention since appearing on Shark Tank, with the general consensus being that it actually isn't that terrible. Surely not as terrible as the 2016 election. And don't even get me started on the rent in this town being too damn high, amiright? DOES ANYONE LIKE ME NOW.
iFrenchKiss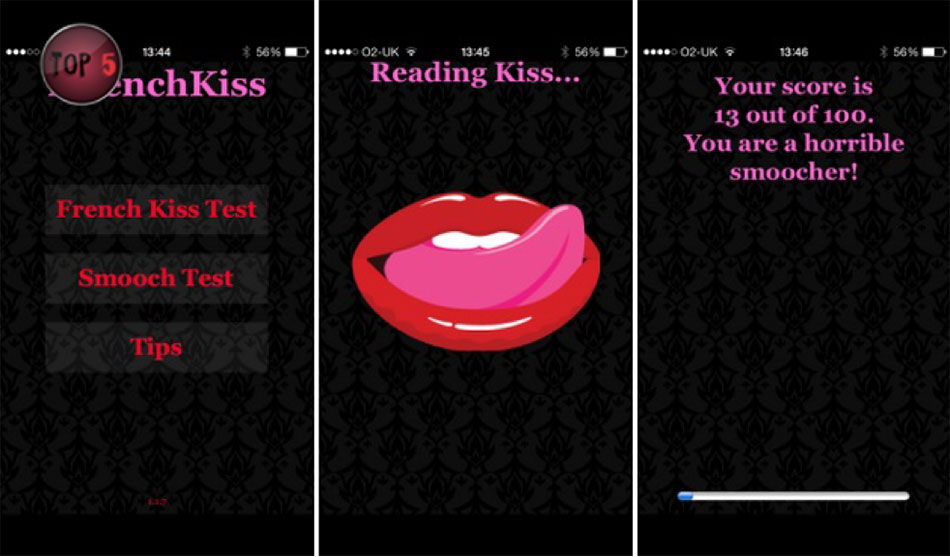 Are you a great kisser? Get iFrenchKiss and found out! This app scores your kissing skills based on your actual technique. 
So begins the dystopian hellscape of a description for iFrenchKiss, a "kissing technique" app designed by the saddest (or perhaps, most brilliant) ((no, definitely saddest)) person to ever take a coding class. Featuring a 'French Kissing' test and a 'Smooch' test, iFrenchKiss does, in fact, require you to put your mouth and tongue on that thing you carry around in your pocket all day and sometimes drop in the toilet. But please, "use common sense and do not slobber all over the device," because then you'd really look like an idiot.
iFrenchKiss currently boasts 1.4 thousand reviews on its App Store page. If there is any justice in this world, then every last one of the people will have their votes suppressed in the 2018 election.
---
Choice Review: "First I thought it was cool but then I was sitting next to her next thing I know she is pregnant and I'm 12."
---
What are some the worst apps you've ever used? Why did you use them? Are you pregnant? Let us know down below in the comments or carry the discussion over to our Twitter or Facebook.
Editors' Recommendations:
Follow us on Flipboard, Google News, or Apple News