The Apple Watch is getting a new walkie-talkie mode with watchOS 5
It might not be as revolutionary as Apple would like you to believe, but still a welcome feature.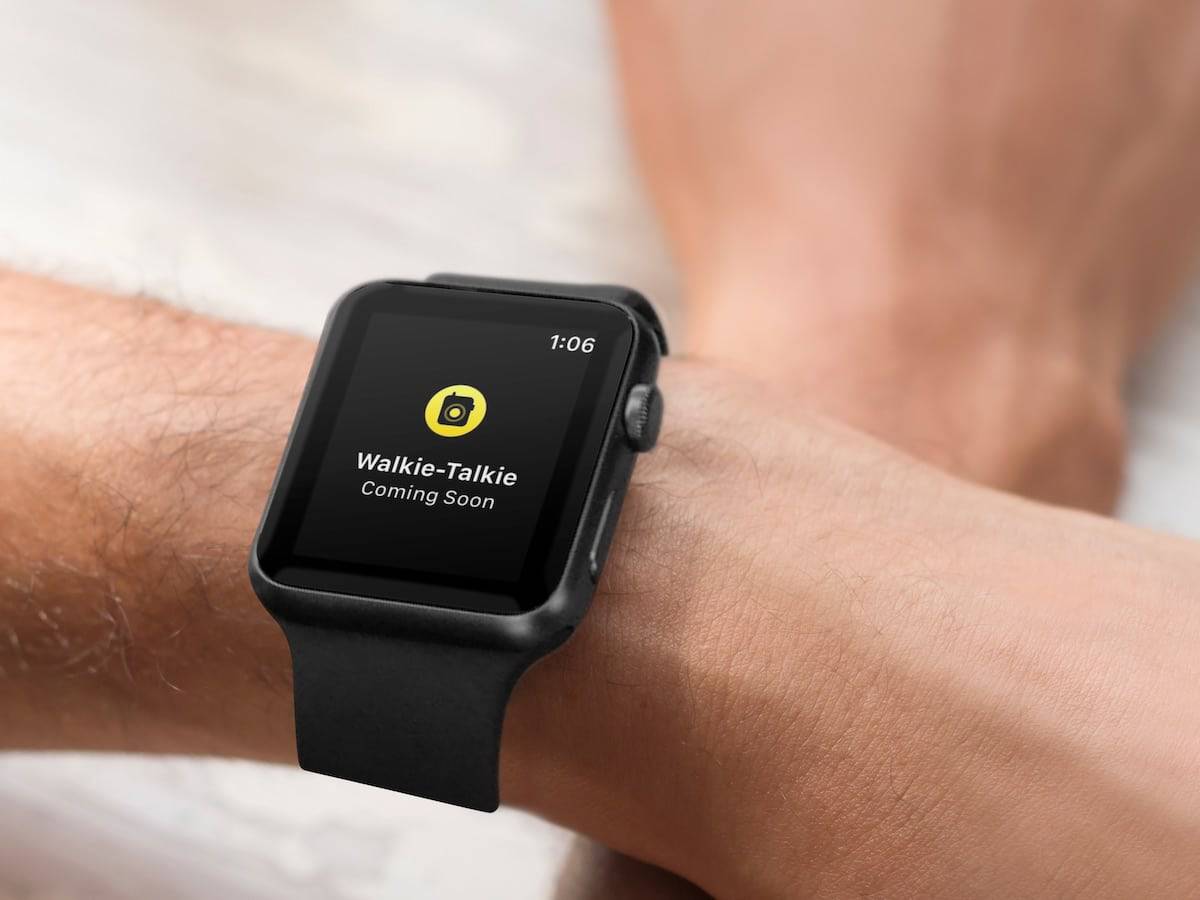 An all-new walkie-talkie feature is arriving on Apple Watch this fall. The feature, part of the recently announced watchOS 5 update, will allow Apple Watch users to chat on cellular and Wi-Fi just by pushing a button on their wearable device.
The new Apple Watch walkie-talkie feature, as you might expect, offers an easy way to have a one-on-one conversation with anyone who also has a compatible Apple Watch.
Basically, the feature acts much like a FaceTime call. One user will initiate the walkie-talkie mode, and once confirmed, users can go back and forth with the use of the talk button that displays on-screen. To avoid confusion, once one user presses the button to open communication, the other will be unable to until the first person is finished.
This isn't the only new feature coming to the Apple Watch this fall. The watchOS 5 update also includes new exercise challenges that allow you to compete against your friends, plus an auto-workout feature. With this tool, you'll get an alert when the watch detects that a new workout has begun. The feature also offers reminders to end workout sessions if you forget. There are also new workouts for yoga and hiking, plus new running features.
The watchOS 5 update also adds new content to the Siri watch face. Using machine learning, the updated face offers more predictive and proactive shortcuts throughout the day based on routines, locations, and information such as your heart rate after a workout. The face also shows actionable content from third-party apps such as Nike+ Run Club, Glow Baby, and Mobike.
Podcasts are also arriving on Apple Watch for the first time.
New features for Apple Watch arrive this fall when Apple releases watchOS 5 to the public. At around the same time, the company will also release updated versions of iOS, tvOS, and macOS.
Are you excited about the new walkie-talkie feature for Apple Watch? You know what to do below.
See also: A round Apple Watch might be coming to a wrist near you, The Apple Watch is out here saving lives, and Best Apple Watch bands money can buy right now.