Apple will refresh Podcasts interface, search later this year
The new Podcasts app will debut with the next iteration of Apple's free operating system, which will start rolling out to users in the fall.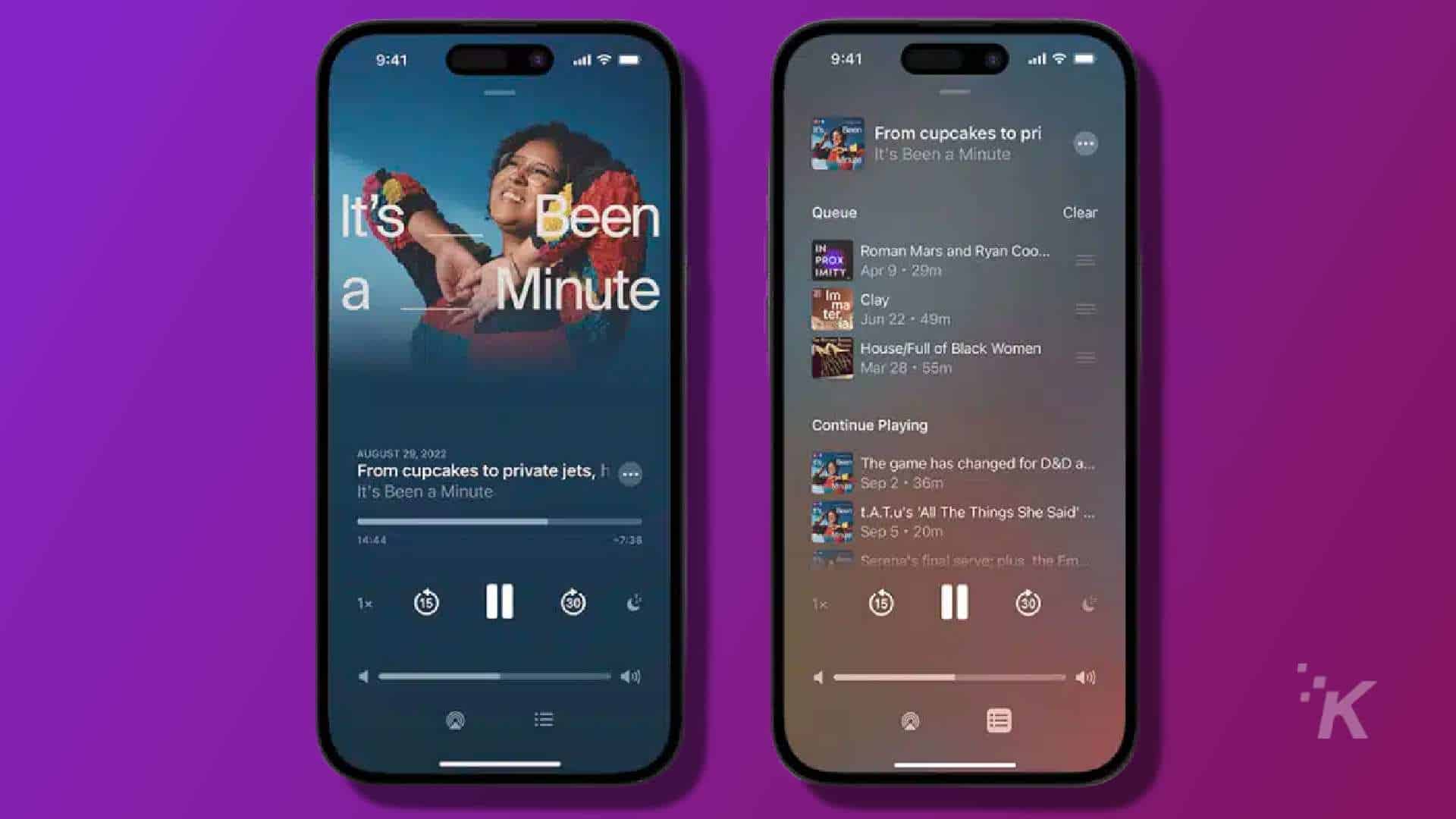 Fans of using the default podcast app on Apple's iPhone will appreciate a refreshed user interface and a new set of features in the next iOS iteration.
On Monday, Apple said the Podcasts app will offer a new "Now Playing" and "Queue" experience for streamers who listen to their favorite audio shows through the app.
The refresh replaces the card-based user interface that has been around for several years (a throwback to when Apple Music first launched) with a full-screen user interface that offers dynamic backgrounds, enhanced show and episode album art, and a better way of queuing new episodes.
Within iOS 17, podcast listeners can tap a "Playing Next" button to see which episode will play after the current one ends.
From there, they can add an episode by pressing the "More" menu or by pressing and holding on to an episode and tapping "Add to Queue."
Chapters can also be accessed from the Playing Next menu for podcasts that support that feature.
The Podcasts app will also support individual episode art across the entire 'iOS experience', with cover art appearing on the Lock Screen, Control Center, within Up Next on the Listen Now screen.
Episodes aren't automatic — they have to be supported by podcast creators, but adding them involves just a few extra steps (and some third-party apps like PocketCasts even support episode artwork, too, so the concept is starting to catch on).
Better Search & Subscription Management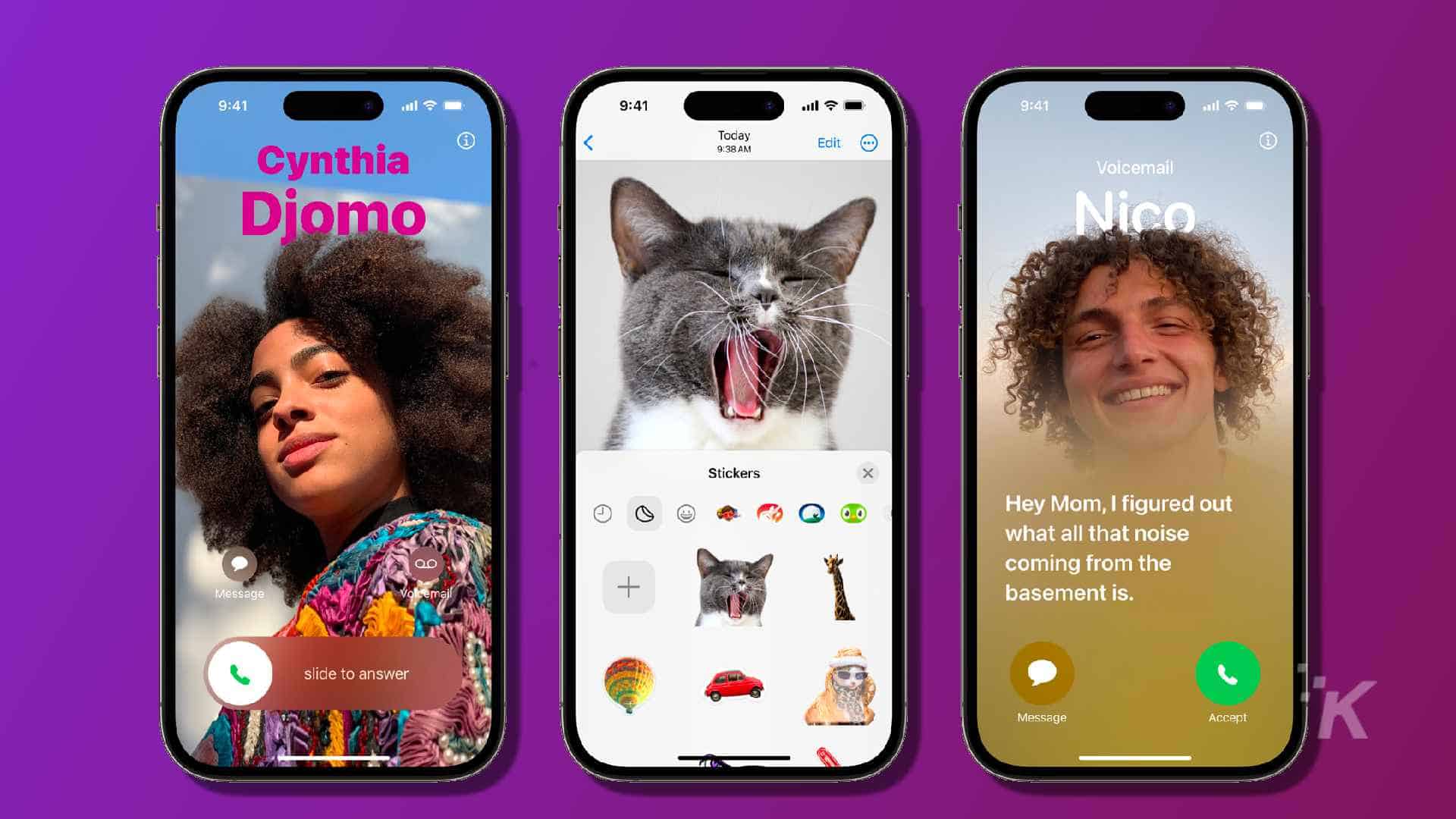 User interface and experience enhancements aren't the only new features coming to the Podcasts app in iOS 17: Apple is also improving search results in its director of hundreds of thousands of on-demand shows to include granular results based on episodes and chapters.
That search has been available on other podcast platforms like Spotify and Stitcher for a while and could convince some iPhone users to try Podcasts.
Search will also reveal how much time is left in an individual episode and whether an episode has been saved to a user's podcast library. If it hasn't, a few taps are necessary to keep a show or episode for later playback.
Apple is also overhauling the way it handles subscriptions. Two years ago, Apple offered podcast creators a way to charge listeners for perks like ad-free shows or additional, fan-specific episodes.
In iOS 17, Apple says it will allow listeners to connect their subscriptions on apps like Apple Music, Calm, and Apple News to the Podcasts app to unlock similar and new perks that take the experience beyond just listening to episodes of a show.
For instance, Apple Music subscribers can link their account to Podcasts and stream previous episodes of Apple One shows on-demand and without commercials.
In addition, new episodes of shows will automatically download to a user's library as they're available. Hence, Apple Music streamers no longer have to wait for a specific day or time to listen to their favorite Apple One DJ or program.
Likewise, news publishers can offer subscribers access to subscriber-only shows within Podcasts.
For instance, Bloomberg subscribers will have access to dozens of on-demand shows from the world of business, personal finance, technology, and climate — including ones only available for paying customers.
In addition, Apple News subscribers can stream professionally-narrated audio versions of select news stories from publishers like the Wall Street Journal and listen to those articles within either the Podcasts app or Apple News.
Availability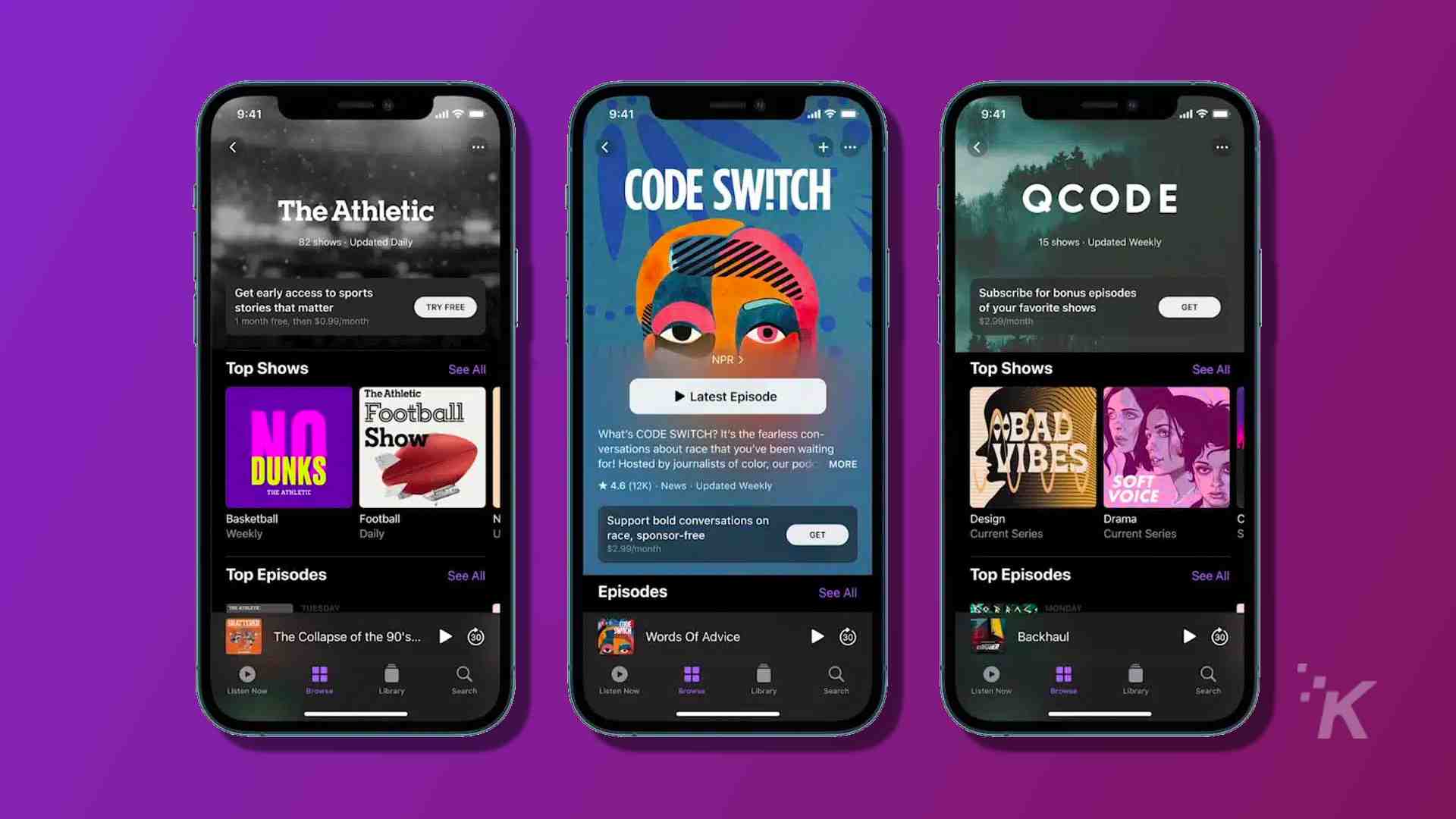 While all the new features will be available within iOS for Apple iPhones, many updates — including the new user interface and better search results — will also be offered within the Podcasts app for iPadOS 17, macOS 14 (Sonoma), and tvOS 17.
In addition, an updated version of the Podcasts app will also be available for Apple Watch users, though it wasn't clear what new features will be launched there.
The new Podcasts app will debut with the next iteration of Apple's free operating system, which will start rolling out to users in the fall.
Have any thoughts on this? Drop us a line below in the comments, or carry the discussion to our Twitter or Facebook.
Editors' Recommendations:
Just a heads up, if you buy something through our links, we may get a small share of the sale. It's one of the ways we keep the lights on here. Click here for more.
Follow us on Flipboard, Google News, or Apple News