Nothing debuts its first smartwatch and more under CMF sub-brand
Cheap and good-looking stuff from CMF by Nothing.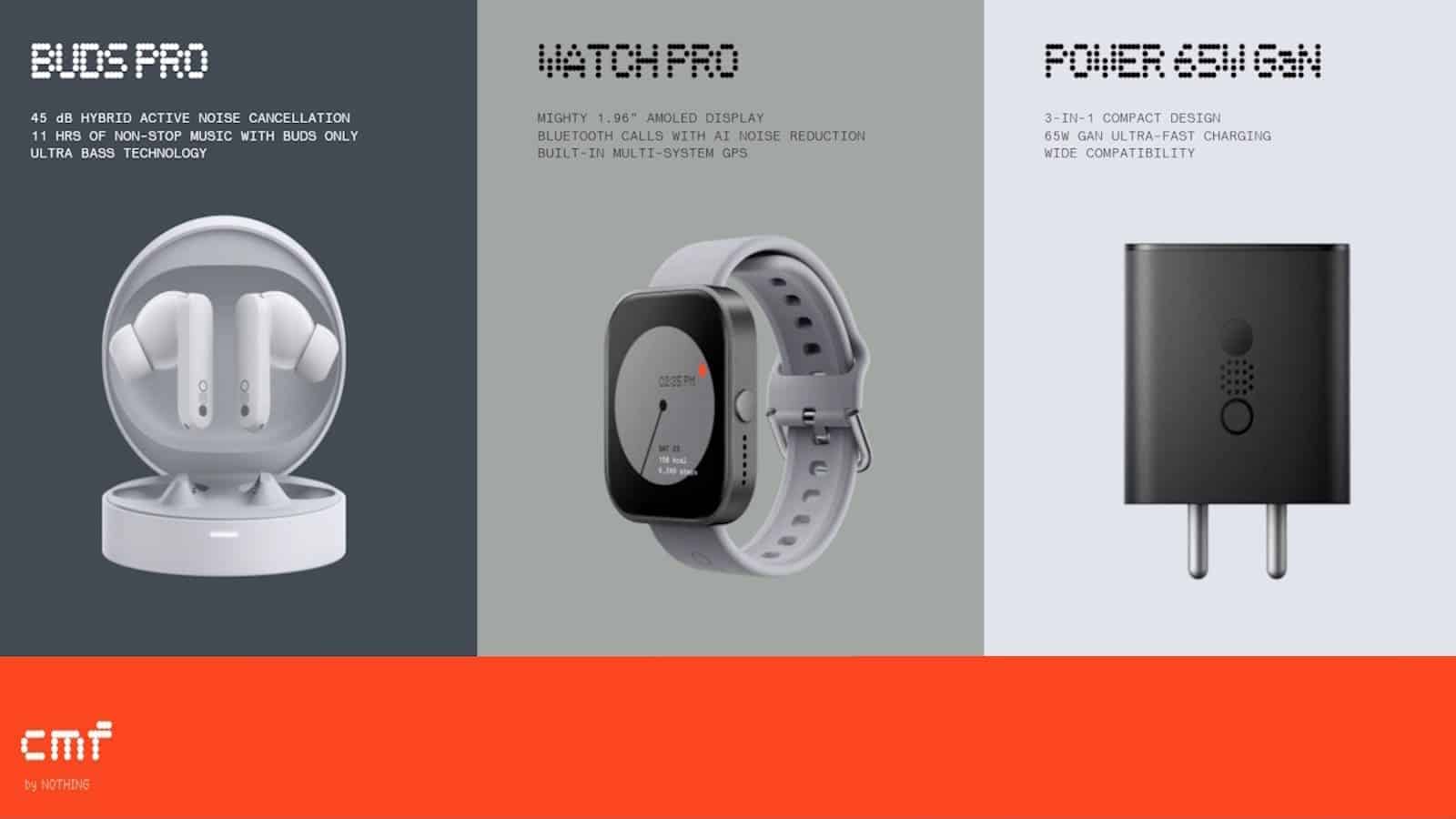 In August, Nothing CEO Carl Pei announced a sub-brand CMF by Nothing, which stands for "colors, materials, and finishes," and stated that CMF but Nothing's first products will drop soon, within 2023.
Well, that day has come and passed, and CMF by Nothing has launched its first three products: Watch Pro, Buds Pro, and Power 65W GaN.
During the announcement video, Pei also mentioned the brand would focus on making high-end design more accessible, meaning less expensive.
All these new products are designed by the same folks who designed Nothing's premium products, including the Nothing Phone 2 and Ear 2.
CMF by Nothing Watch Pro: Great design but needs better software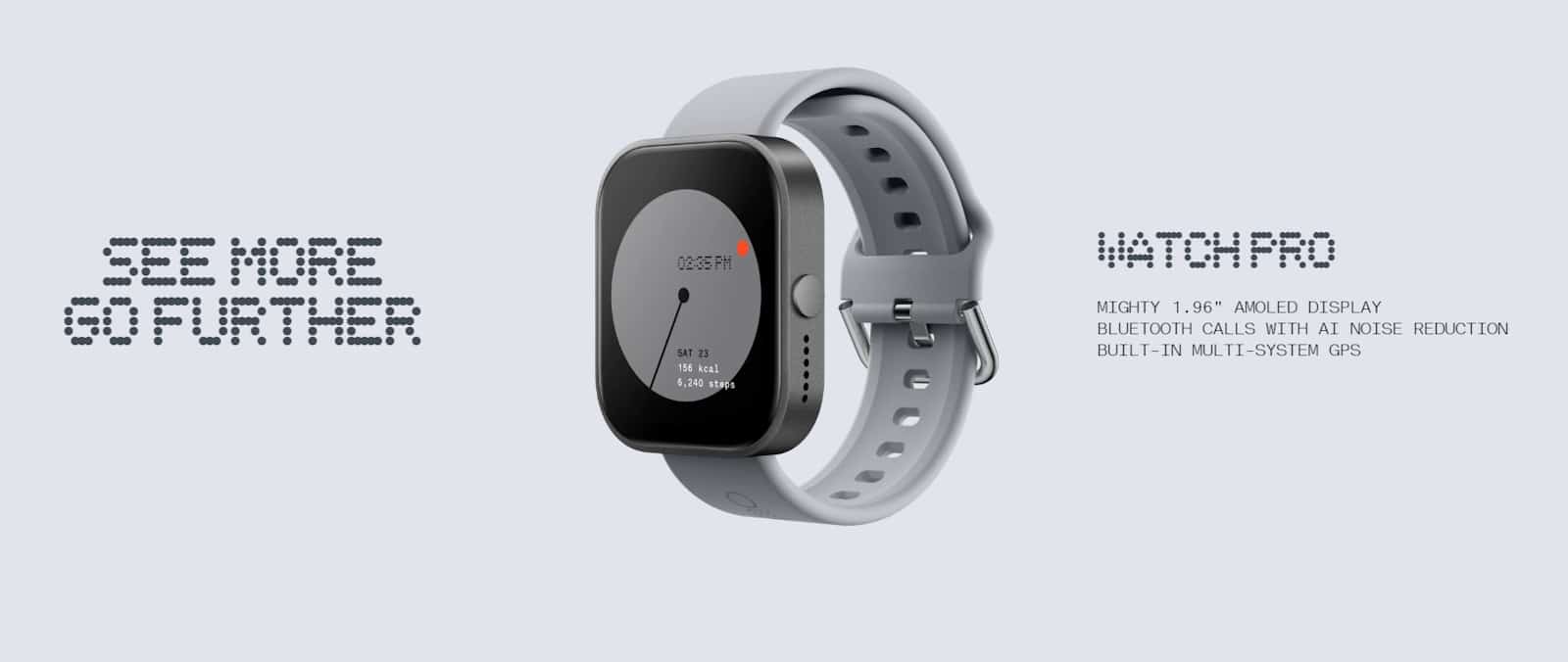 Unlike most current smartwatches, the Watch Pro works with both Android and iOS ecosystems. However, there's a different app for the Android and iOS versions.
The Watch Pro sports a 1.96-inch AMOLED display with 410 x 502 resolution, that's large and relatively bright, but has no auto-brightness. It's an easy compromise if you look at the Watch Pro's price of $69/£69.
In terms of design, the Watch Pro resembles a cross of the Nothing Phone and an Apple Watch Ultra, with flat edges. The bright orange band definitely gives Apple Watch Ultra vibes.
On the software side, the Watch Pro is not powered by Google's Wear OS, as expected. Still, it runs a clean-looking OS with a friendly interface and gets powered up in seconds.
There are many health and fitness features, including tracking forwalking, running, cycling, strength training, treadmill sessions, all the usual suspects, totaling up to a grand total of 110 sports modes. Even dance workouts are available.
The Watch Pro also features a heart rate sensor, sleep monitor, and stress monitor. The company also states the watch's 340 mAh battery lives up to 13 days, but the mileage depends on the usage.
Lastly, the Watch Pro sports an IP68 dust and water-resistant rating, supports Bluetooth calling with a built-in speaker and microphone, and is available in Drak Grey and Metallic Gray.
CMF by Nothing Buds Pro: Good tuning, bad magnets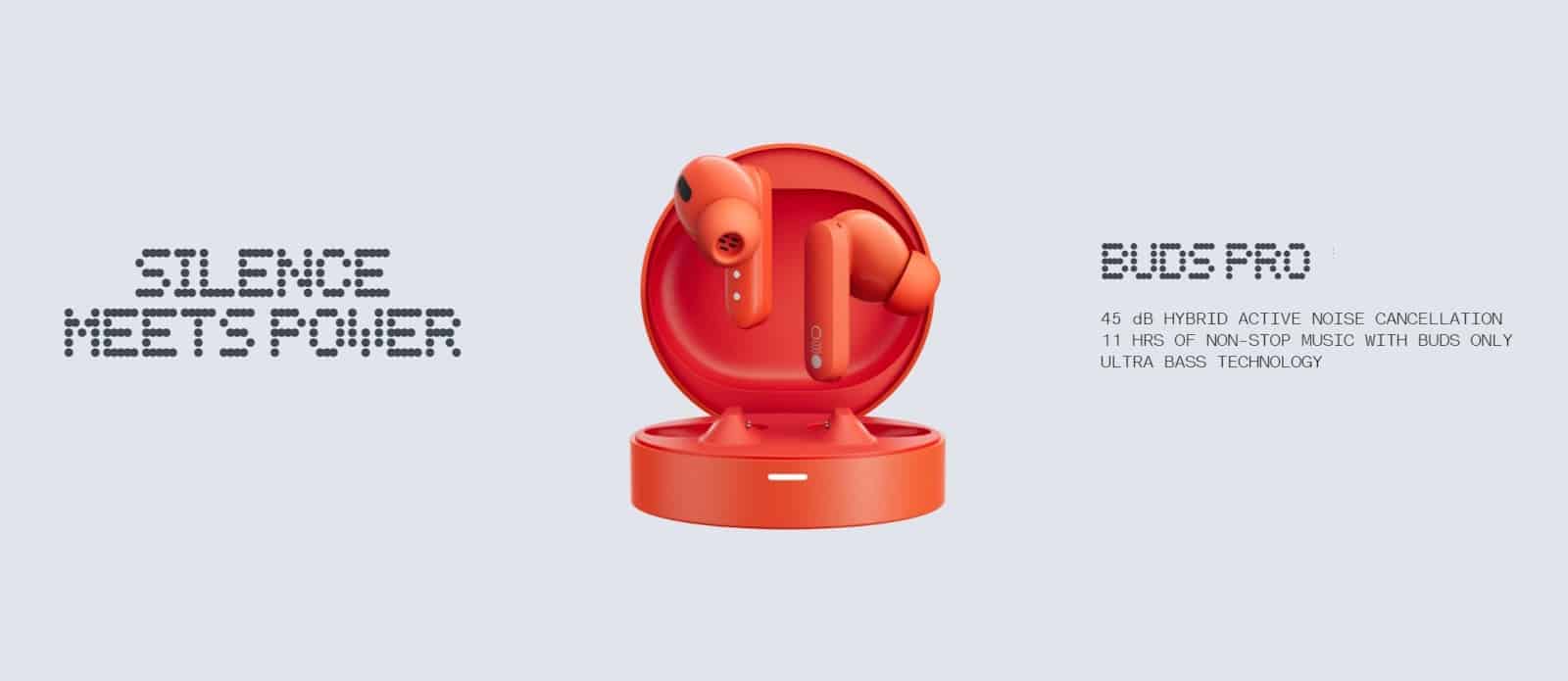 Like the Watch Pro, the Buds Pro from CMF by Nothing comes at a budget-friendly price, but it doesn't have that transparent look like the Nothing Ear 1 or the Ear Stick. It comes in three colorways: Orange, Light Gray, and Dark Gray.
The Buds Pro has a circular charging case with a USB-C charging port. However, many have claimed the magnets holding the buds are weak. There's also no wireless charging option. Considering its price, we weren't expecting it.
Although the highlight of the Buds Pro is ANC (Active Noise Cancellation), as it's a premium feature and usually isn't available on cheaper earbuds.
In terms of software support, the Buds Pro works with the Nothing X app, and the custom equalizer is also accessible. So, it is clear that the Nothing X app will remain focused on the audio products.
According to the company, the earbuds feature 11 hours of battery life with ANC disabled, and the charging case adds 39 hours more. It's pretty impressive for a pair of cheap earbuds which cost $49/£49.
CMF by Nothing Power 65W GaN: Cheap yet colorful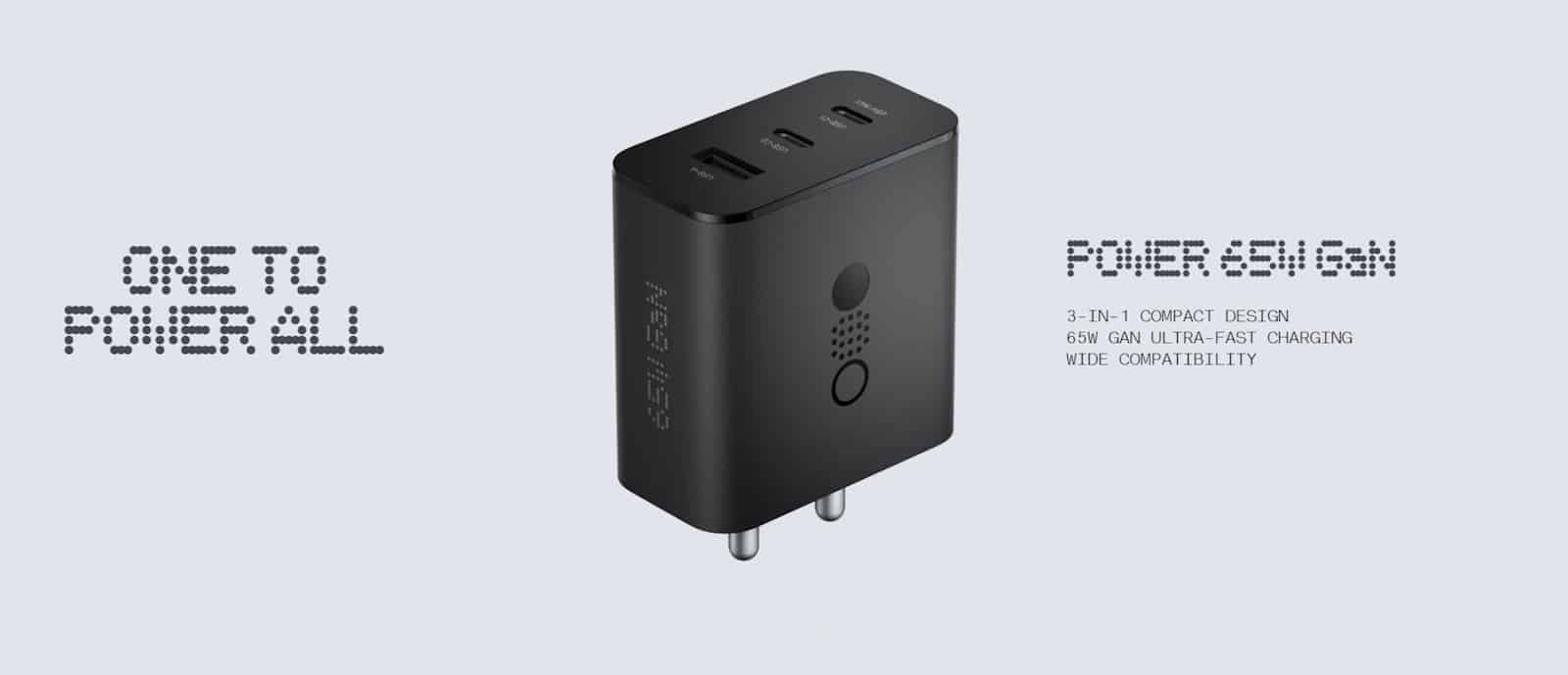 Lastly, we have a GaN charger called the Power 65W GaN. While we aren't interested in just another new charger, what CMF by Nothing is doing is commendable.
A 65-watt GaN or gallium-nitride charger is nothing new. While they have become more affordable recently, CMF is going even cheaper, with the price set at $39/£39.
In contrast, Belkin's dual USB-C port GaN charger is pretty inexpensive, or so we thought. CMF by Nothing's new GaN charger is even cheaper.
The advantage of using nitrogen and gallium instead of silicon for conductivity is the heat reduction. So, even the smaller chargers can perform at higher wattage for a prolonged time.
Most importantly, the new CMF by Nothing's 65W GaN charger has two USB-C ports and one USB type-A port.
The USB-A port is limited to a maximum of 36 watts, while both USB-C ports can go up to 65 watts. But if you use both USB-C ports simultaneously, they output 45 watts and 20 watts. Also, the charger is available in two colorways: Orange and Black.
CMF by Nothing Watch Pro, Buds Pro, and Power 65 GaN avilability
Initially, there was no clarity regarding the CMF by Nothing's products. However, the company has clarified that all three products will be available in the UK through its physical retail store first.
India will immediately follow with availability at select online and office retailers. The products will arrive in the United States and Europe sometime before the end of the year.
While CMF didn't provide a specific date for online orders, the company did say the Nothing Store Soho in London would be the first place you can buy them. That sale begins September 30.
Have any thoughts on this? Drop us a line below in the comments, or carry the discussion to our Twitter or Facebook.
Editors' Recommendations:
Follow us on Flipboard, Google News, or Apple News