Bethesda's Todd Howard just showed off a new Elder Scrolls game during Apple's event
Hey, at least it isn't Skyrim.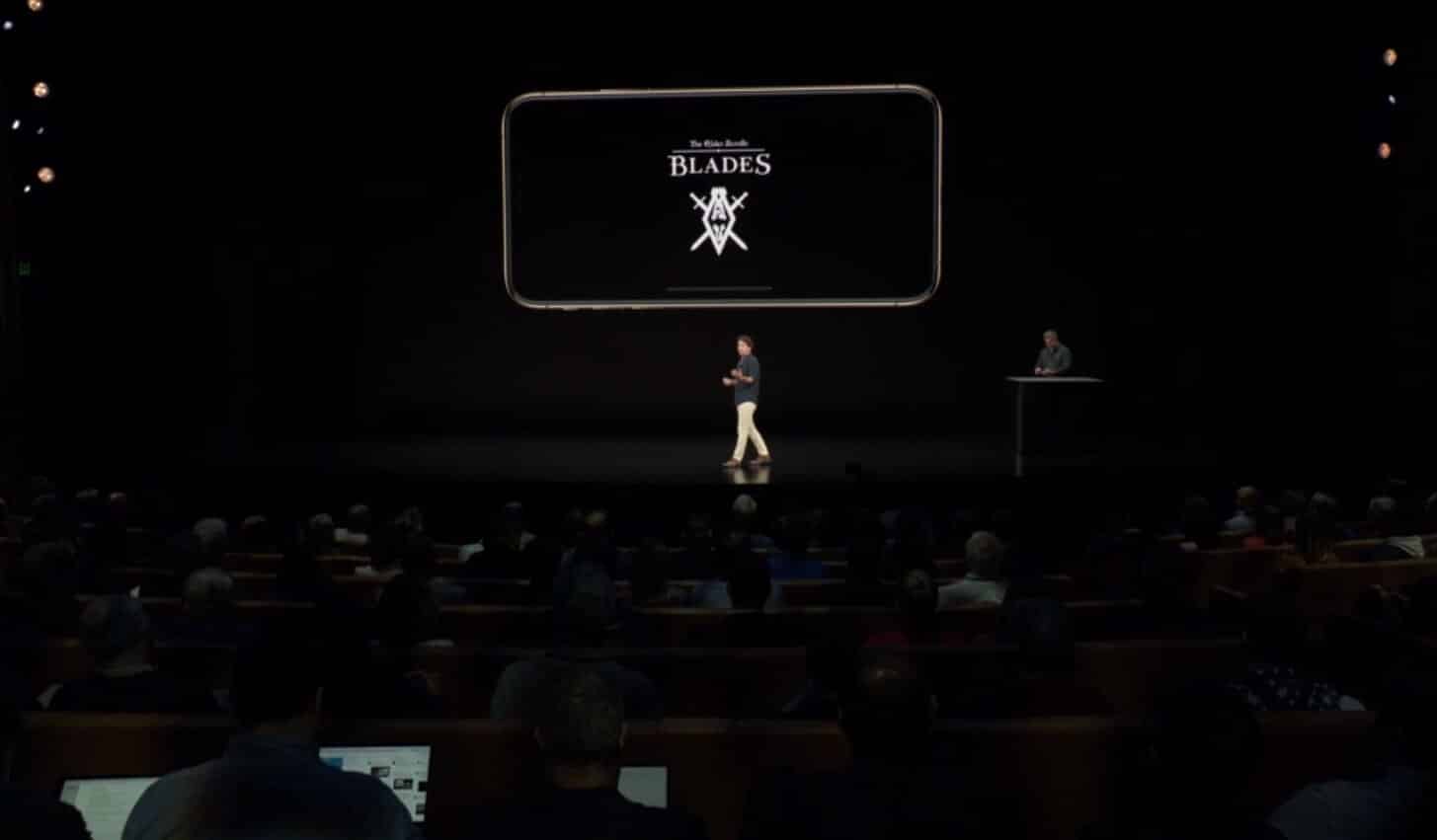 We all joke about how Bethesda and Skyrim ended up everywhere, from consoles and PC to freaking graphing calculators. So when Bethesda's director and executive director Todd Howard strolled across the screen, I literally bellowed "Fus Ro Dah" and knocked my drink off my desk. I expected Skyrim, but was instead met with a new Bethesda title coming to iPhone.
Called Elder Scrolls: Blades, the game was first hinted at back at E3 in June with a Gamescom demo following, and while not much was revealed at Apple's Gather Round event, we do see some of the gameplay and how "the iPhone is the best way to play." Oh, the game will also be available on Android.
During the event, Todd highlighted some of the technical reasons why it will be great on the iPhone, including the speakers and processing, yadda yah. It was marketing fluff, but I get it, that's what the entire event is.
Blades is a first-person game, similar to something like Skyrim, where your task is to restore your destroyed town to its former glory. It will feature swords, witches, and even dragons and from what was shown, the game honestly looks great.
Lighting was extremely impressive, and everything looked pretty smooth. Which it should, considering they were highlighting the power of the phone during the event, while also promoting their new game.
Elder Scrolls: Blades will be free-to-play, but there hasn't been any word yet on what kind of microtransactions will be present. You can now sign up for pre-registration and early access on Android and iOS. You can find out more about the game, with some better screenshots, here.
What do you think of Blades? Is this something you'd play? Let us know below.
For more gaming and tech news, check out:
Review: Catan Universe – Bring the hit board game to a screen near you
Follow us on Flipboard, Google News, or Apple News