Element-made Xumo TV comes in 4 sizes, supports HDR 10 and Dolby Vision
Comcast and Charter's joint venture want to take on Roku and Amazon with a new line-up of smart, streaming-focused TV sets.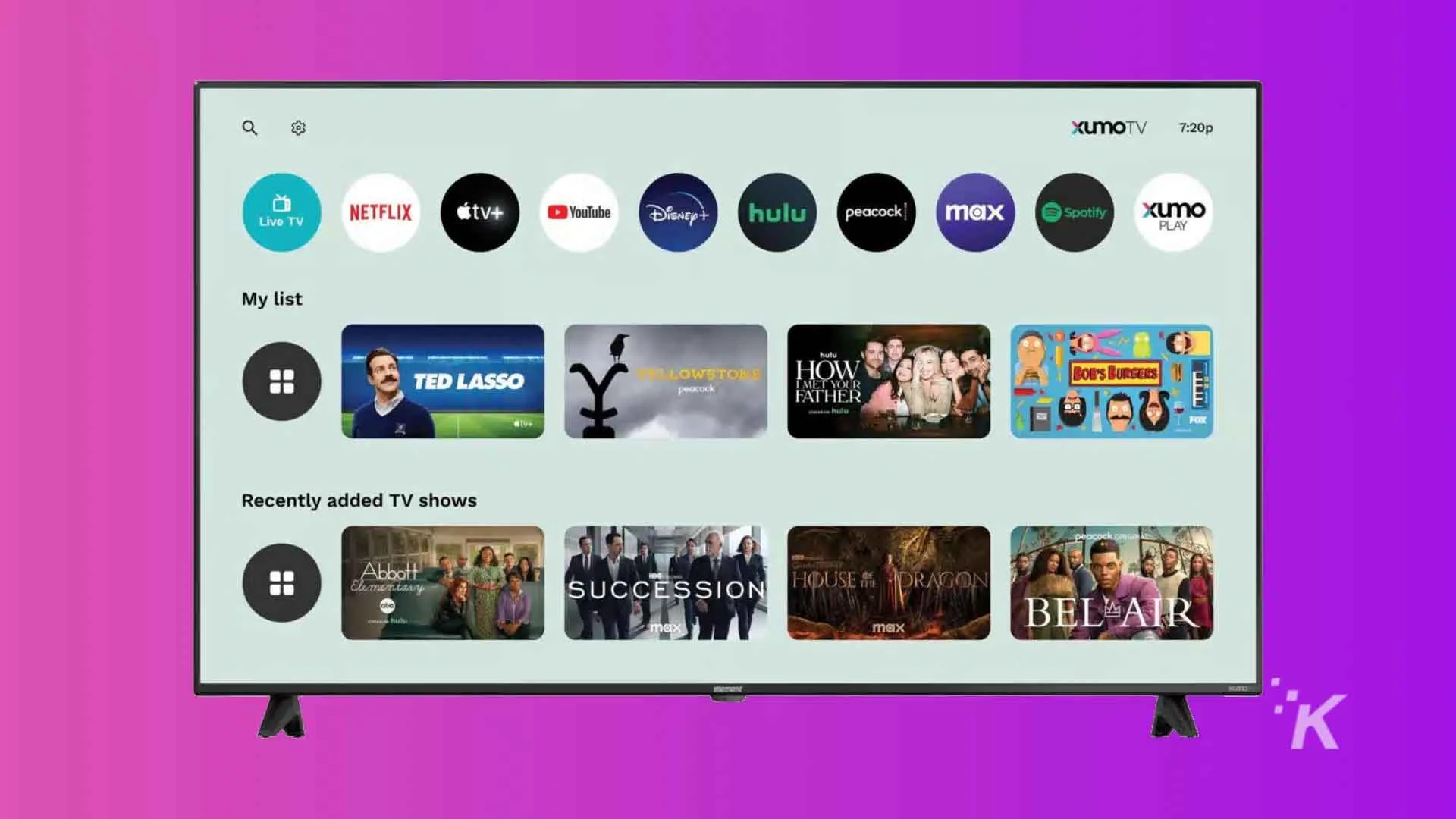 Comcast and Charter's joint venture "Xumo TV" will introduce a new line-up of smart TVs built by Element within the next few weeks, according to a report.
The new TVs are being built by Element, which offers budget smart TVs powered by Roku and Android TV, and will incorporate the Xumo streaming TV operating system being developed by Comcast and Charter.
Comcast and Charter first announced the new Element-built Xumo powered TVs in a press release back in January, but the companies have been relatively quiet about when these TV sets will launch or what features they will have.
Thanks to a report from trusted tech journalist Janko Roettgers, we now have a bit more insight into what Comcast and Charter will soon launch.
According to Roettgers, the forthcoming Xumo TVs are expected to come in four sizes: 43 inches, 50 inches, 55 inches and 65 inches.
These are pretty standard screen sizes for smart TVs these days, and it isn't too much of a surprise that Comcast and Charter are developing TVs in this range as well.
Xumo TV will offer support for ultra-high definition, or 4K, video across the line, according to a listing for one of the TV sets that was apparently published prematurely on the website of a major electronics company.
While most smart TVs offer either HDR 10 or Dolby Vision support, the Xumo TVs will apparently offer support for both color and contrast formats.
Therefore, they should play nicely with the dozens of streaming video apps offered on the Xumo platform as well as external devices like game consoles hooked into any of its three HDMI ports.
A deeper dive into the Xumo TV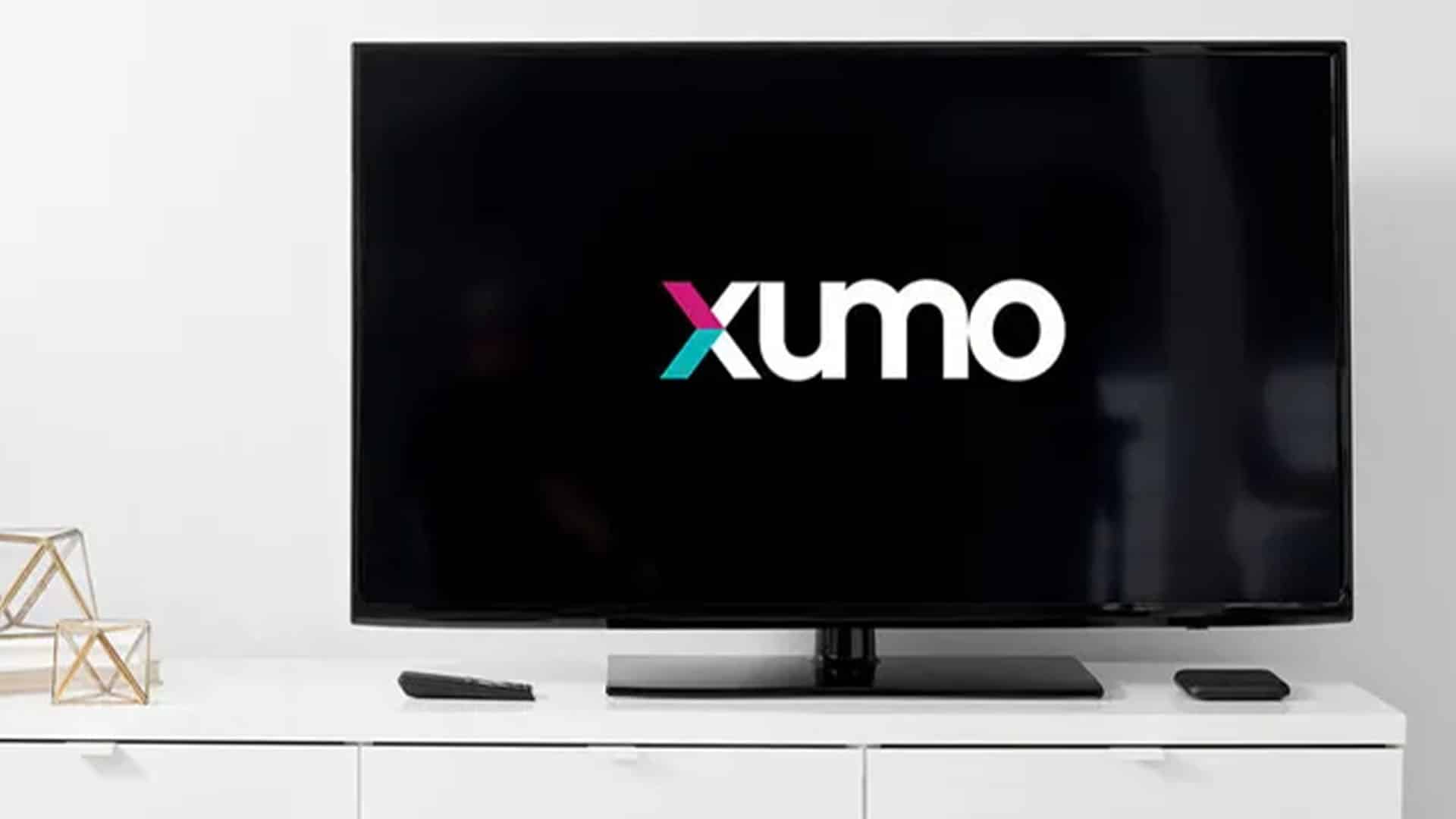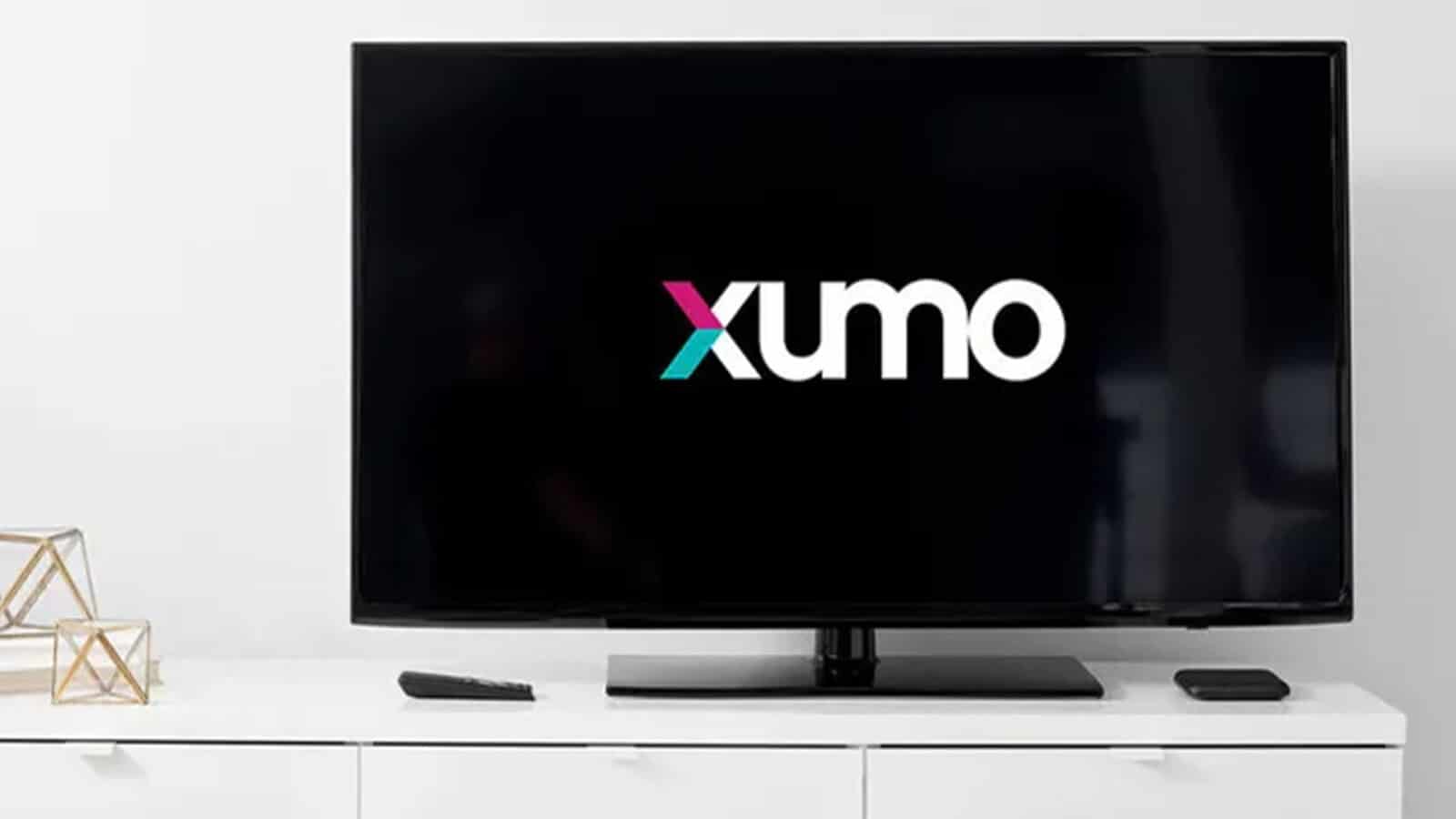 The TVs won't offer a native 120 Hertz refresh rate — the screens are limited to 60 Hertz — but Element is touting an "effective refresh rate," which uses a combination of motion handling and other technologies to smooth out fast-action video without too much judder.
A spec sheet on Element's website further shows that the TVs will come with an analog and digital TV tuner, which will allow streamers also to watch free broadcast TV.
While the tuner almost certainly supports the current ATSC 1.0 broadcast standard, it isn't known if Element will also include support for ATSC 3.0, the new standard better known as "NextGen TV."
Like most smart TVs these days, the Element-made Xumo TV will include a voice-powered remote control.
This will allow streamers to sift through content, switch apps, change channels, and do other functions like adjusting the volume, just by pressing a button and saying a few words.
Xumo TV is expected to be powered by the aptly-named Xumo operating system, which is an offshoot of Comcast's X1 operating system that also powers its Flex boxes (soon to be renamed Xumo Stream Box).
The operating system offers native access to dozens of top-tier streaming apps, including Netflix, Amazon's Prime Video, Disney Plus, Xumo Play, Pluto TV, Paramount Plus, Max, Peacock, YouTube and others.
We still don't know when the new Xumo TV sets will launch — Roettgers claims they could land in a few weeks — or how much they will cost.
But they will have to be priced attractively in order to compete with sets powered by Roku and Amazon Fire TV, which can be had for as little as $200 (and even cheaper when they're on sale) and have grown in popularity over the last few years.
Which raises the question: Why are Comcast and Charter offering Xumo-powered TV sets in the first place?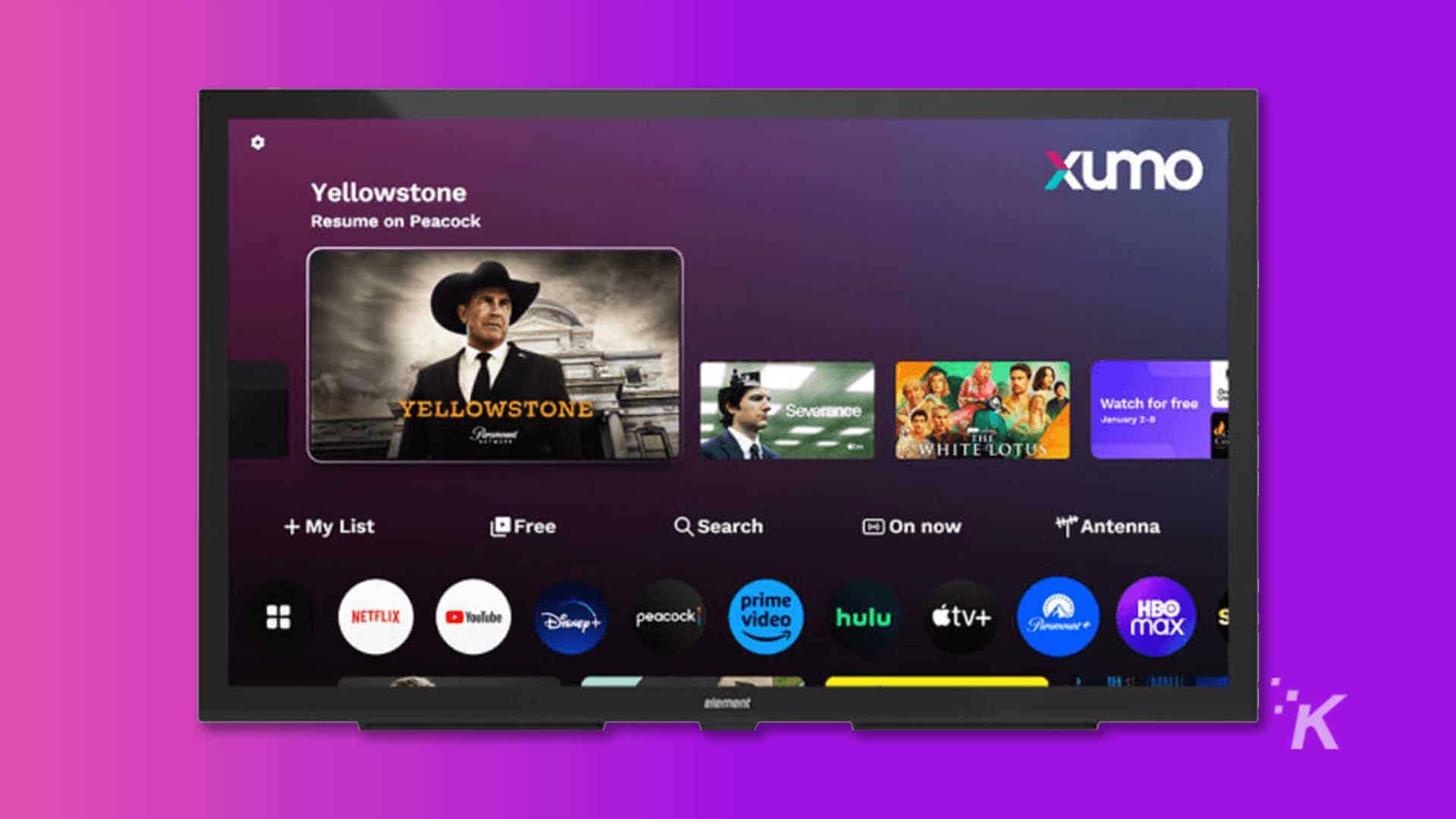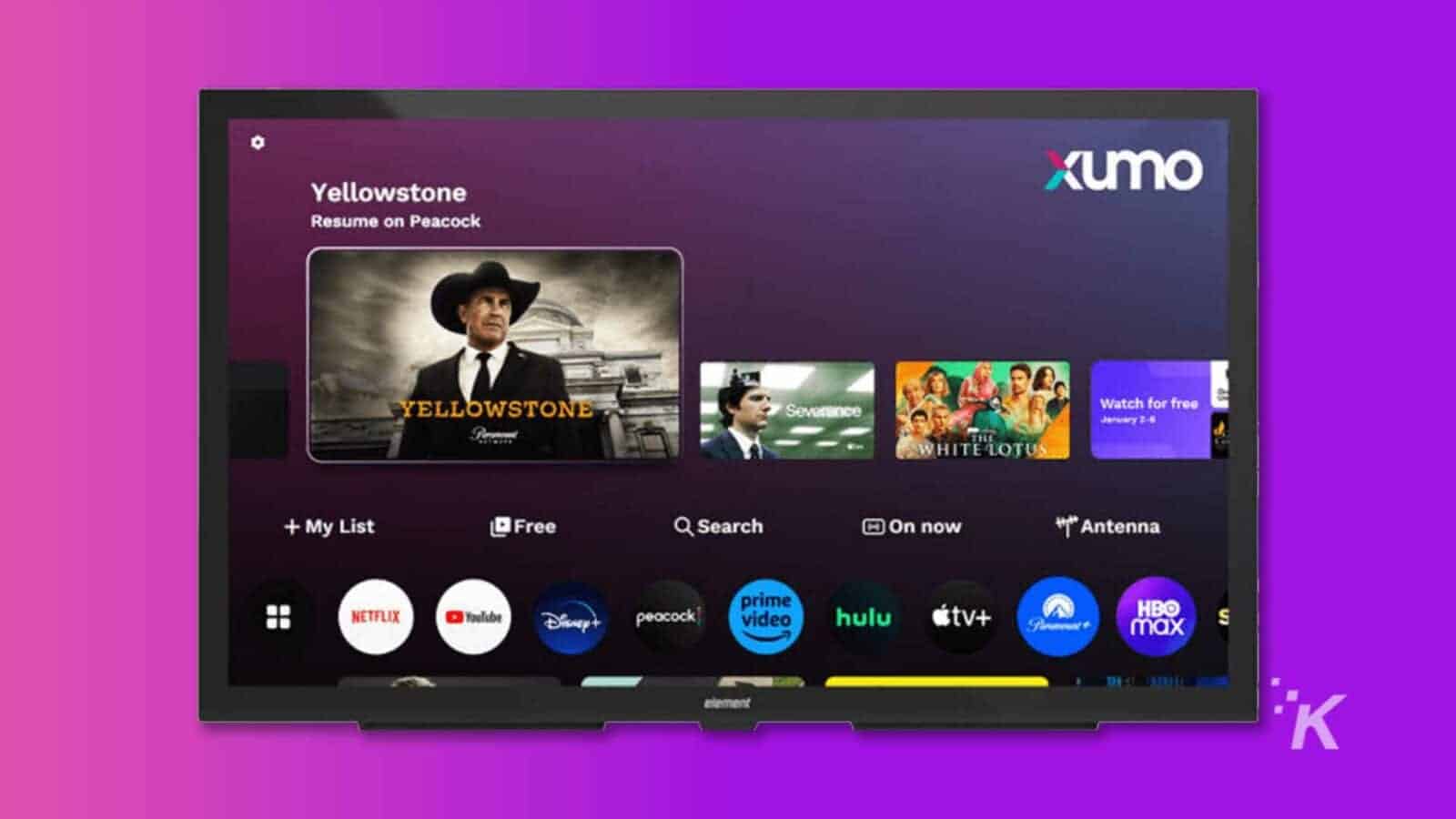 For Comcast and Charter, there is a tremendous amount of upside: When someone buys a Xumo TV, they're probably going to hang on to it for a while, and that means years of controlling the smart TV experience for that customer.
It also means Comcast and Charter stand to gain significant data from the use of their TVs, which can then be monetized in terms of advertising revenue and sales of subscription services purchased through their platform.
Comcast and Charter still have a lot of work to do if they want Xumo to be a serious contender against Roku and Amazon Fire TV, which control 80 percent of the streaming TV market space in the United States.
But if Xumo TVs are priced attractively, come with great features, are reliable and offer most of the popular streaming services that people want, it stands to reason that more than a few people might actually buy one.
Have any thoughts on this? Drop us a line below in the comments, or carry the discussion to our Twitter or Facebook.
Editors' Recommendations:
Follow us on Flipboard, Google News, or Apple News