The best water-resistant and waterproof smartphones
If you're looking to jump into the pool of the water-resistant and waterproof smartphones, here's some of the best ones you can buy right now.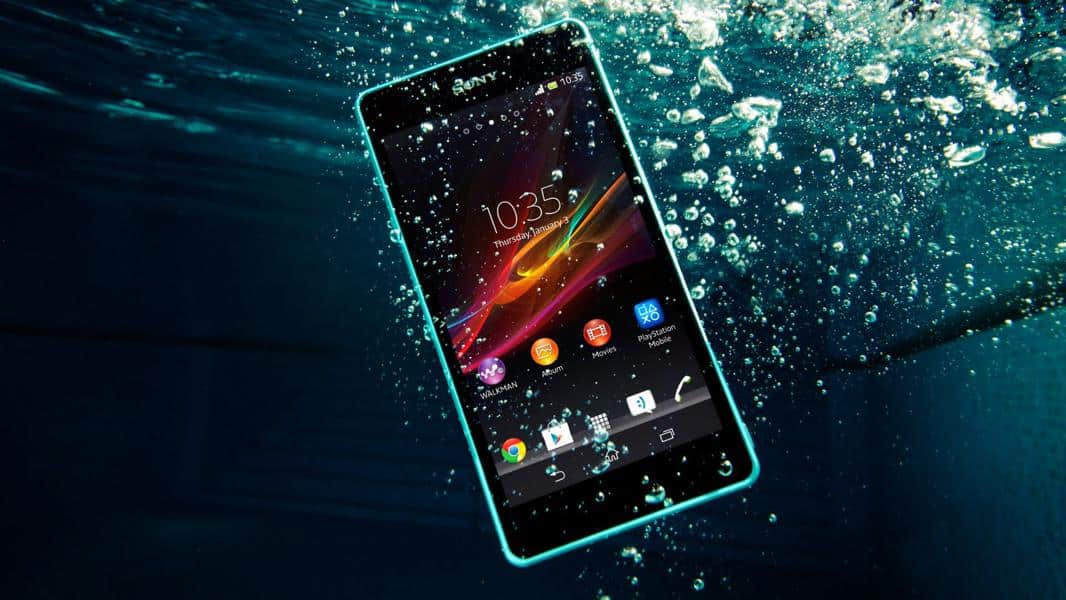 In just a few years, waterproof smartphones have gone from privilege to necessity status. Both manufacturers and shoppers have realized that buying an expensive high-end mobile phone is only practical if it can withstand a spilled drink at the bar or an accidental dunk in the pool.
Whether you're accident-prone or just accident-weary, a water-resistant smartphone can put your mind at ease around any potential "water hazard." Thankfully, the market is increasingly filling up with waterproof smartphones, many of which have excellent designs and robust features as well.
That said, not all water-resistant phones are the same. Different devices will offer varying levels of protection. For instance, a splash-proof smartphone can survive when used in the rain, but you can't stream Netflix in the bath or take pictures underwater.
The extent to which a smartphone is water – or dust – resistant is measured using the IP rating system.
What is IP rating?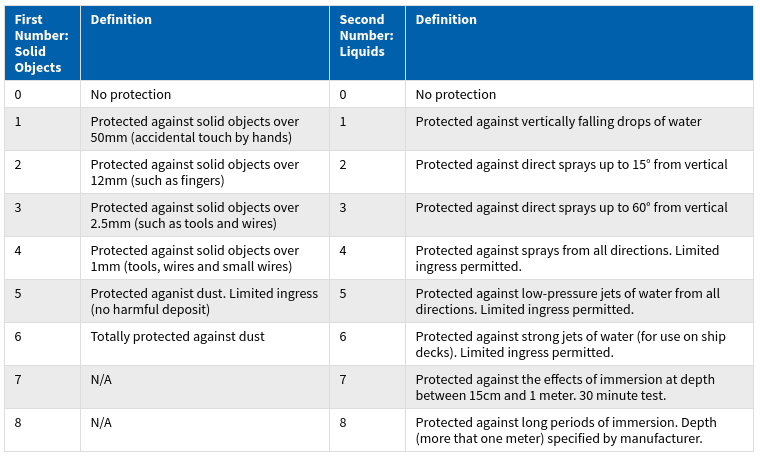 IP, or Ingress Protection, defines the sealing effectiveness of smartphone enclosures – and electronics in general – against intrusion from dust and moisture.
The first number represents dust resistance, with '6′ referring to maximum protection, or "dust tight." The second digit is for water resistance, and the best you'll see is '8′, representing an immersion tolerance of more than one meter.
Waterproof vs. Water-resistant
Many high-end smartphones can survive exposure to water, but they all have a breaking point. The newest iPhone smartphones, for example, can withstand immersion of up to one meter for no longer than 30 minutes. Others like the Google Pixel and Pixel XL are only splash-proof and will not survive a dunk in water.
As of now, therefore, "water-resistant" is a more accurate term to describe smartphone tolerance to water than "waterproof" because only high-quality external cases can guarantee 100 percent protection. Nevertheless, the devices below represent the best of waterproofing in the smartphone world today.
Samsung Galaxy S8
The Samsung Galaxy S8 has been around for some time now, but it's still one of the most talked about smartphones of the year. Its gorgeous design and edge-to-edge display took the world by storm, and even diehard iPhone fans had to rethink their allegiance.
The unusually placed fingerprint sensor will irk some users, but Samsung's biometric unlocking options are satisfactory, and the phone is more than powerful enough for any task. Other commendable features are the phone's fast charging capability and VR prowess via a Samsung Gear VR.
With an IP68 dust and waterproof rating, the Galaxy S8 is smartphone waterproofing at its best. You can dunk the phone in a 1.5-meter/5-feet-deep pool and leave it in there for 30 minutes, and it will still be working when you pull it out.
If you prefer an even bigger screen than the 5.8-inch display on the S8, you can go for the 6.2-inch S8 Plus, which offers the same IP68 rating in a larger form factor.
Sony Xperia XZ1
In 2013, Sony brought smartphone waterproofing to the light with its highly-acclaimed Xperia XZ1 smartphone. Back then, the phone's IP57 rating, along with its Full-HD display, 1.5GHz quad-core processor and 2GB of RAM made it a favorite among enthusiasts and fans alike.
It's been four years since the Xperia Z hit the shelves, and if the latest Xperia flagship can tell us anything, it's that Sony is still at the top of its waterproofing game. The XZ1 features IP68 certification, which makes it waterproof over 1.5 meters and 30 minutes. Add that to an octa-core Snapdragon 835 chipset, 4GB of RAM, 19MP rear camera and Android 8.0 Oreo out of the box, and you get a device that is at the top of the high-end smartphone class.
LG V30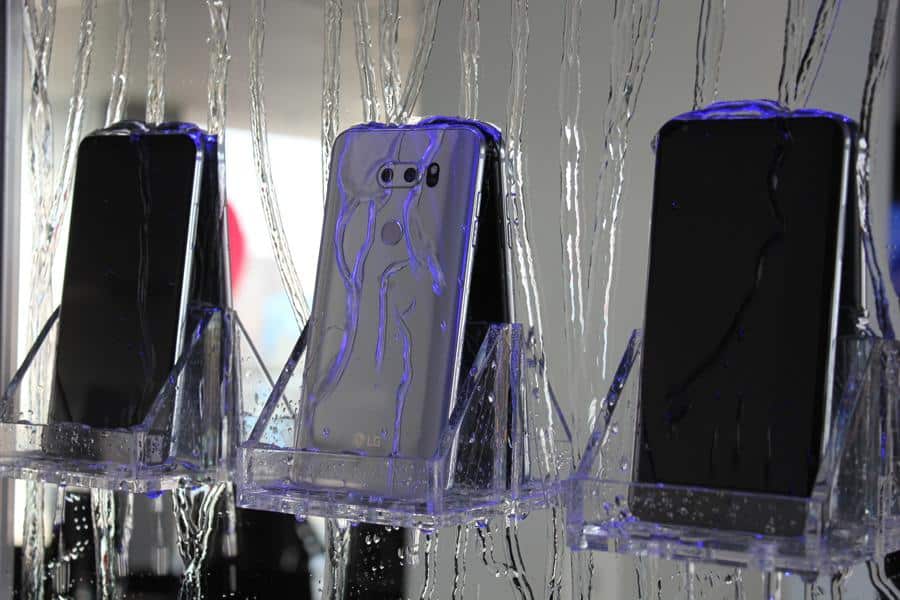 The recently released
LG V30
is the serious-business version of the
LG G6
, and as expected, it packs quite the punch. Its excellent design and near-edge-to-edge 6-inch QHD display make it the perfect alternative to the Samsung Galaxy S8.
Equipped with a Snapdragon 835 chipset and 4GB of RAM, the V30 will power through anything you throw at it. The 16MP-13MP dual-camera setup excels in virtually any environment. And with an IP68 dust/waterproof rating, the V30 is the perfect smartphone for underwater photography.
iPhone 8
The iPhone 8 may be scouring in the shadows of the upcoming 10th-anniversary-edition iPhone X, but it's a great smartphone nonetheless. The sharp 4.7-inch IPS display, the new Apple A11 Bionic chipset, 2GB RAM, wireless charging and iOS 11 all give it a significant edge over many of its competitors and cameras have received some upgrades as well.
The iPhone 8 offers an IP67 dust and waterproof rating, which means it can stay functional up to a depth of one meter (3.3 feet) for 30 minutes. While not as good as IP68, it's still water-resistant enough to survive accidents and to capture under-the-surface photos.
HTC U11
Recent times have not been the most pleasant for HTC's mobile division. Despite prior anticipation, 2015's HTC One M9 and last year's HTC 10 all failed to reach the bar set by their acclaimed predecessors.
Nevertheless, the Taiwanese tech giant is still a formidable player in the premium smartphone industry. This year's flagship, the HTC U11, goes all in on the competition, with a QHD display, Snapdragon 835 octa-core chipset, 4GB of RAM, 12MP rear camera and 16MP front camera, fast charging, and the new "U-squeeze" interactive functionality. The company is also planning an upgrade to Android 8.0 Oreo to stay ahead of the curve.
With a decent IP67 rating, the U11 can stay functional up to one meter underwater, for 30 minutes. It may not be the most good-looking smartphone on this list, but long-term fans will appreciate the effort the company has put in to reclaim the lost HTC-mobile glory.
Wrap Up
When you're out shopping for a premium smartphone, waterproofing should be as important a consideration as design and performance. An expensive high-end phone must give you the convenience of using it anywhere you like, regardless of dust or wetness. The devices above are the best choice for anyone looking for a high-performance, water-resistant smartphone.
Vigilance Chari currently covers tech news and gadgets at LaptopNinja. She is an International presenter and published author. When not writing, she spends her time as an enthusiastic professional party planner and part-time painter.
Follow us on Flipboard, Google News, or Apple News