Ford made a bed that keeps your annoying partner in their place
I seriously need this.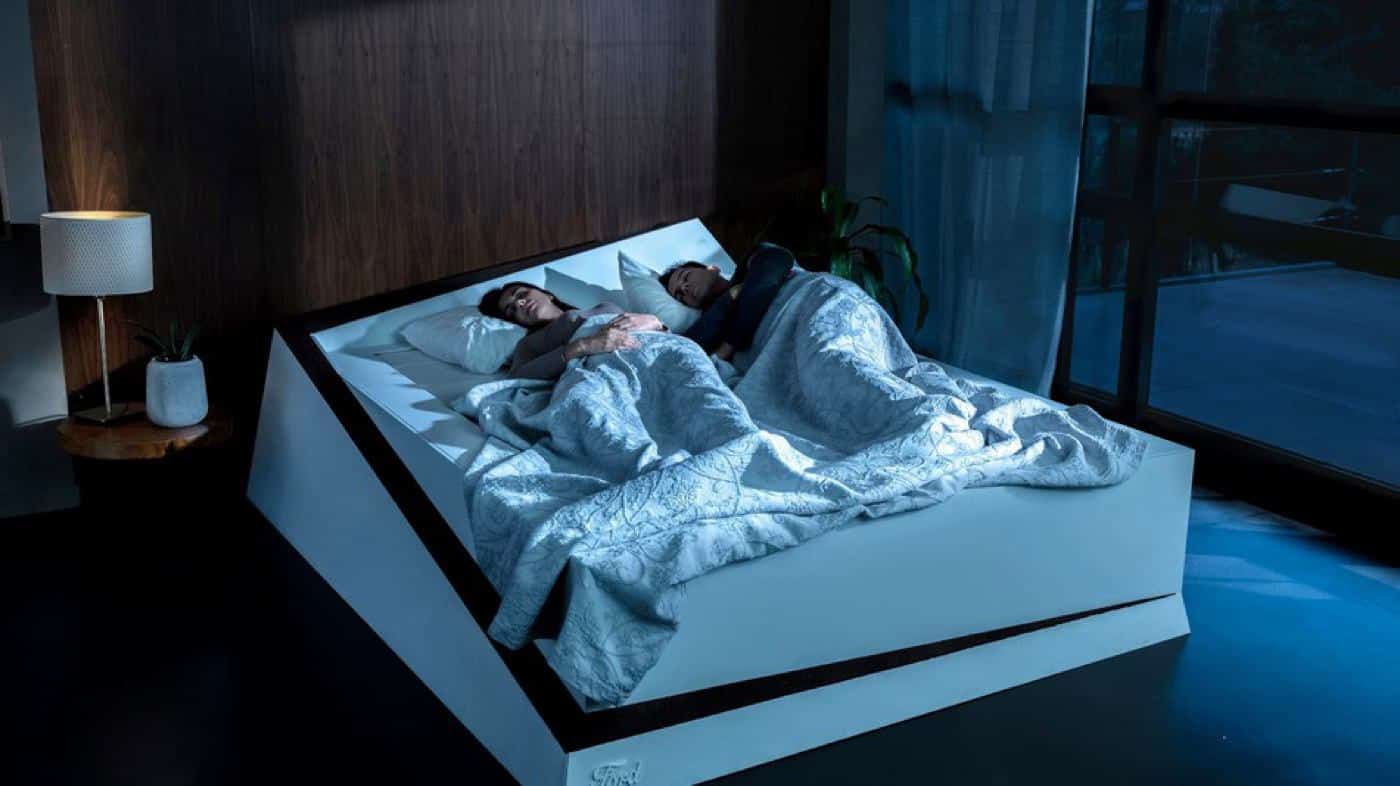 If there's one thing my wife hates about me, it's how I sleep in the bed.
I'm all over the place. I can't sleep in one spot or one position. I have to sprawl my giant legs all over the bed, and sometimes over my poor wife. Plus, not to mention all the times I wake up to find her sleeping on two-inches of real estate at the edge of the bed. Hey, that's just how I sleep, I can't change it.
Well, thankfully, Ford's lane assist technology comes to the rescue. That's right, Ford, the company that makes cars, made what it calls a "lane-keeping bed." Basically, it's a bed that pushes your partner onto their side of the bed anytime a pressure monitor within the bed senses they're out of place.
When the bed senses someone hogging one side of the bed, a conveyor belt built right within the bed quietly realigns a person back into their place.
Check it out in action below
Genius, right?
Well, don't get your hopes up too high. This bed is essentially a marketing gimmick and it's being used to promote Ford's lane assist feature it's implementing in some of its vehicles.
Bummer, I know.
Here's what Ford Europe marketing director Anthony Ireson said in a recent statement:
Lane-Keeping Aid in our cars can make driving easier and more comfortable. We thought that showing how similar thinking could be applied to a bed, would be a great way to highlight to drivers a technology that they might not previously have been aware of.
That's very nice of Ireson to make that useful comparison, but honestly, that's not helping anyone. Make the damn bed and call it a day. Give the people what they want.
Have any thoughts on this? Let us know down below in the comments or carry the discussion over to our Twitter or Facebook.
Editors' Recommendations:
Follow us on Flipboard, Google News, or Apple News