Tech Hangover: Oh right, Google sort of announced a new phone today
Surprise, surprise, Facebook and WeWork are still garbage.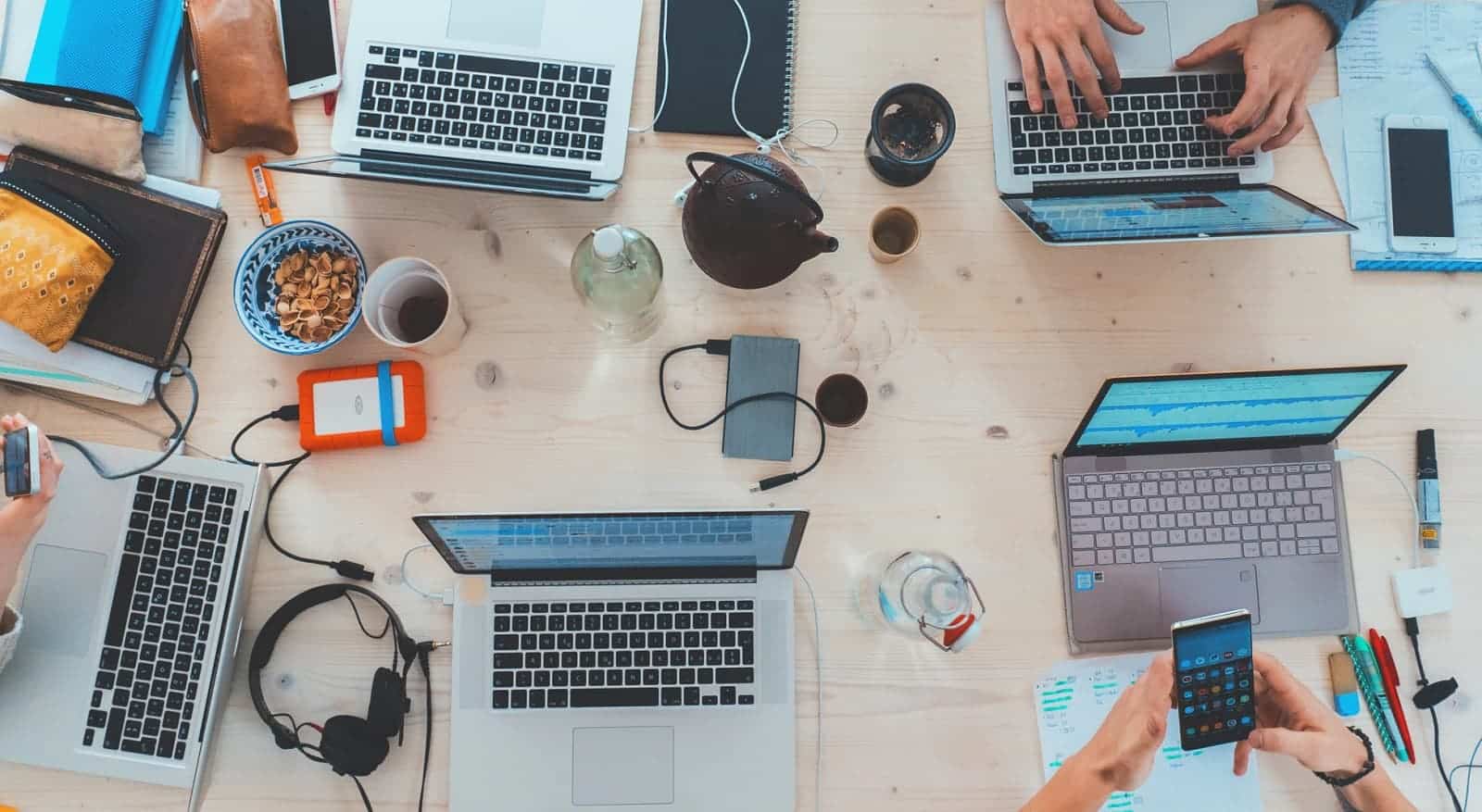 We get it, you have a life. There's no way you can read all of the day's news in one single shot, let alone visit every web page, which is why we're here to help. Well, sort of.
There's a ton of tech news we weren't able to cover throughout to the day (hey, give us a break, we're a small independent outfit), so to help you stay up to speed with everything we didn't get to, we rounded up some of the biggest stories from around the web that should help you keep up to date. 

Here's some tech news you probably missed out on today (and when we say you, we mean us, but also…you).
I personally believe after the last elections fiasco, Facebook should not be in the business of taking money from any political campaign. They obviously can't be trusted. Josh Constine of TechCrunch seems to agree.
Permitting falsehood in political advertising would work if we had a model democracy, but we don't. Not only are candidates dishonest, but voters aren't educated, and the media isn't objective. And now, hyperlinks turn lies into donations and donations into louder lies. The checks don't balance. What we face is a self-reinforcing disinformation dystopia. – TechCrunch
China is basically forcing the residents of its nation to download an app that can be used to track them. Think about that for a second. Yea, not good.
Analysis of the Study the Great Nation app found hidden elements that could help monitor use and copy data, said phone security experts Cure 53. The app gives the government "super-user" access, the security firm said. The Chinese government denied the app had the monitoring functions listed by the cyber investigators. Released in February, Study the Great Nation has become the most downloaded free program in China, thanks to persuasive demands by Chinese authorities that citizens download and install it. – BBC
No surprise here. Rich people are using technology to figure out new ways to screw over poor people. The Guardian has the latest:
The Guardian lays bare the tech revolution transforming the welfare system worldwide – while penalising the most vulnerable. The Guardian has spent the past three months investigating how billions are being poured into AI innovations that are explosively recasting how low-income people interact with the state. Together, our reporters in the US, Britain, India and Australia have explored what amounts to the birth of the digital welfare state. – The Guardian
Oh hey, look another streaming service. This puts the count of streaming services available right now to like, what, 900?
AMC Entertainment, the largest multiplex operator in the world, will introduce an iTunes-style online video store in the United States on Tuesday, said Adam Aron, AMC's president and chief executive. The service, AMC Theaters On Demand, will offer about 2,000 films for sale or rent after their theatrical runs, just as iTunes, Amazon and other video-on-demand retailers do. – The New York Times
In news that surprises no one, kids are figuring out ways to fool Apple's Screen time. Naturally, parents are mad and are now blaming Apple.
Kids are outsmarting an army of engineers from Cupertino, Apple's headquarters in Silicon Valley. And Apple, which introduced Screen Time a year ago in response to pressure to address phone overuse by kids, has been slow to make fixes to its software that would close these loopholes. It's causing some parents to raise questions about Apple's commitment to safeguarding kids from harmful content and smartphone addiction. – The Washington Post
Facebook's current crypto project, Libra, is an absolute mess right now. Companies that said it was backing up the make-believe currency are now dropping out left and right. The Next Web has a nice roundup of every who's gone and every who's all in.
Initially, Facebook said it had garnered support from 28 companies, including some of the world's top financial and technology giants. But, as soon as regulators and central banks caught wind of Facebook's plans they began to issue warnings and air concerns about Libra's potential effect on the world's financial system; spooking several of the company's backers along the way. Four months on, and after losing many of its original supporters, Facebook finally managed to get 21, out of the original 28, organizations to sign the Libra Association charter. – The Next Web
This one particularly hits close to home for me. I recently just quit the Juul (four weeks in counting, pray for me) and hearing stories like these are an absolute nightmare. BuzzFeed News digs in deeper:
"Juul was the only change in this boy's otherwise healthy life," said Angela Nehmens, an attorney with Levin Simes Abrams, which filed a federal lawsuit on behalf of Wakefield's mother, Lisa Vail, on Tuesday. – BuzzFeed News
Oh right, this is a bad thing.
…new details about a spate of so-called "jackpotting" attacks on ATMs in Germany in 2017 that saw thieves make off with more than a million Euros. Jackpotting is a technique where cybercriminals use malware or a piece of hardware to trick an ATM into ejecting all of its cash, no stolen credit card required. Hackers typically install the malware onto an ATM by physically opening a panel on the machine to reveal a USB port. – Vice
WeWork can't catch a break, huh? Negative headlines plague them and its ousted CEO. But man, this one has to take the cake. People could literally die from WeWork. More like WeDie, amirite?
Cash-strapped WeWork, the office-sharing company that is trying to negotiate a financial lifeline, has a new problem that may prove costly. It has closed about 2,300 phone booths at some of its 223 sites in the United States and Canada after it says it discovered elevated levels of formaldehyde. – Reuters
---
And in just case you missed some our stuff earlier, here's what you may have missed:
Did we miss anything? Let us know down below in the comments or carry the discussion over to our Twitter or Facebook.
Follow us on Flipboard, Google News, or Apple News