How to cancel your YouTube TV subscription
Need to cut some expenses? YouTube TV might be a good option.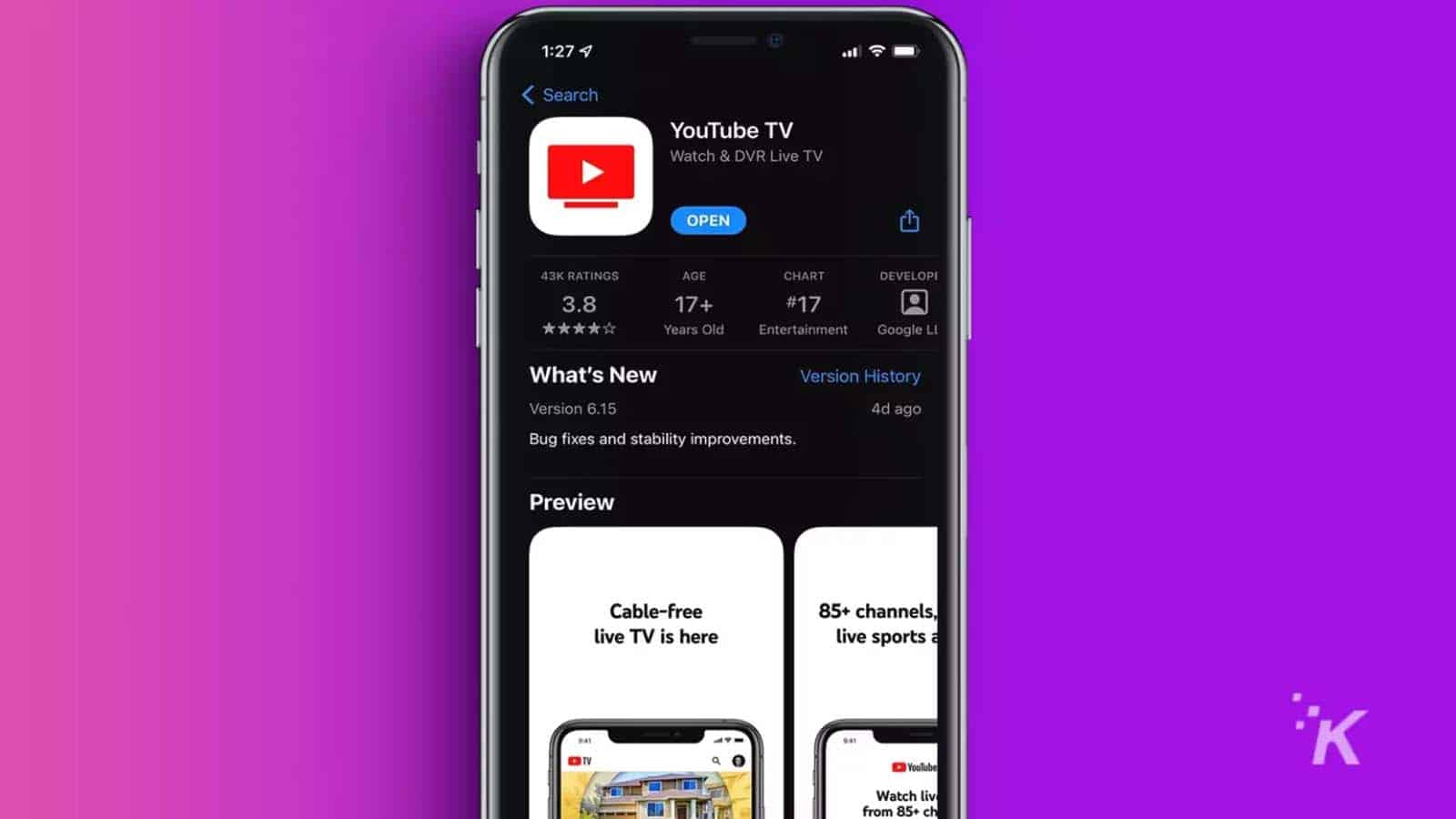 Well, here we are again. YouTube has once again raised its prices.
Sure, YouTube TV might have been a fairly comprehensive replacement for cable, but successive price hikes time and time again have made it almost as expensive as the cable package you were paying for before you cut the cord.
I mean, even $65 a month was kind of steep for a cable alternative, but now that they announced it's raising its price to $72.99 – it has me and many others reconsidering Google's live TV service.
"New members will see this new price today, while existing members will see this pricing change beginning 4/18. Additionally, we are lowering the price of our 4K Plus add-on from $19.99/mo to $9.99/mo," the company wrote in a follow-up tweet.
"We are committed to offering a premium way for you to stream TV, but understand this new price may not work for you. We do hope YouTube TV continues to be your service of choice, but we want to give you the flexibility to cancel at any time. http://yt.be/membership"
I don't know about you, but it may be time to reassess your viewing habits and consider pausing or canceling your subscription.
Not sure how to do it? No worries, we'll walk you through the process so you can give your wallet a much-needed break at bill-paying time.
How to cancel YouTube TV
If the new price is too much for you or you don't think it's worth $73 a month, here's how to break up with YouTube TV.
Total Time:
Go to tv.youtube.com, then sign into the Google account you used to sign up
Click on your account icon in the top-right, then Settings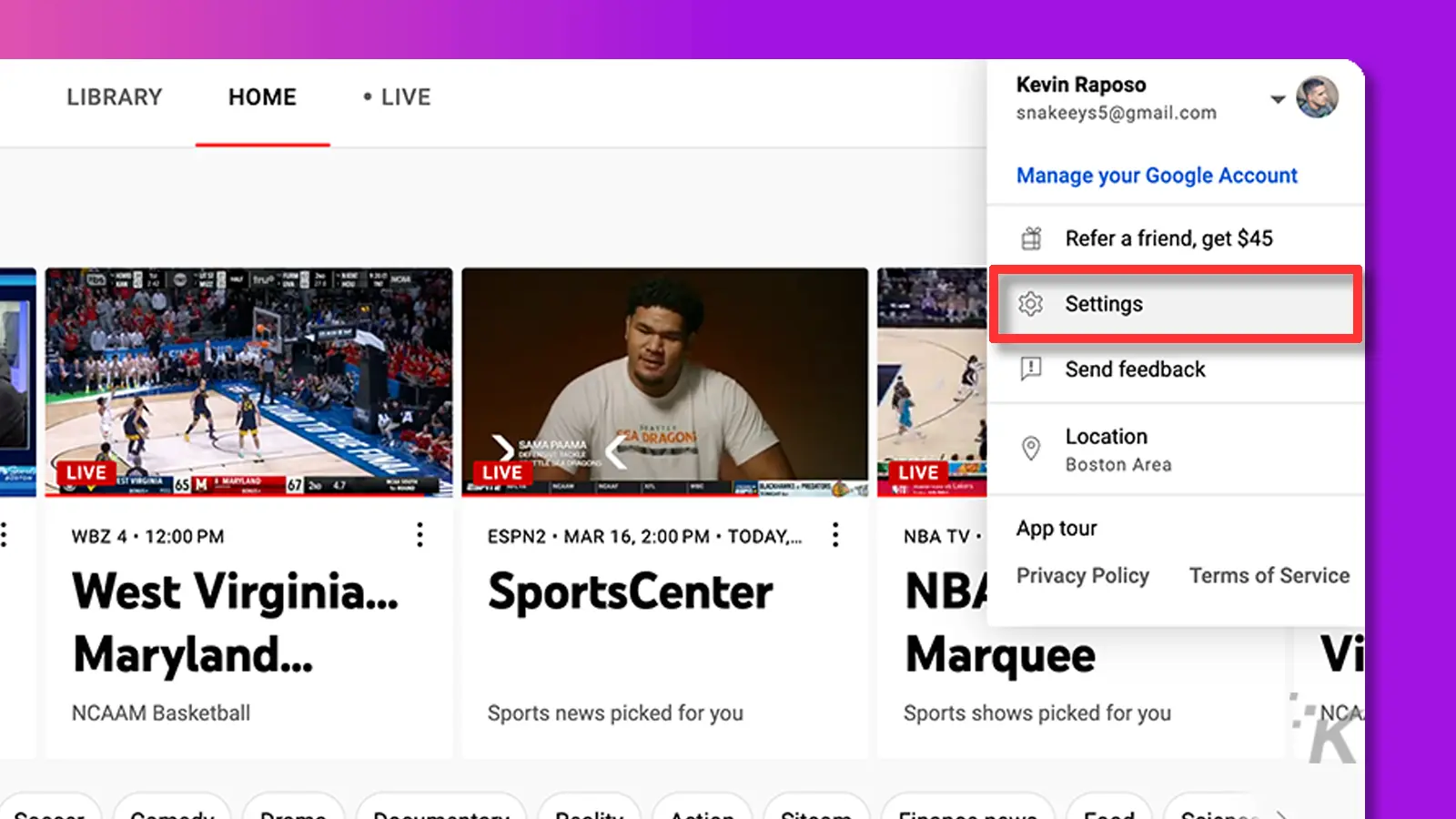 In the middle of the screen, under the big bold Membership, find your plan and tap on Manage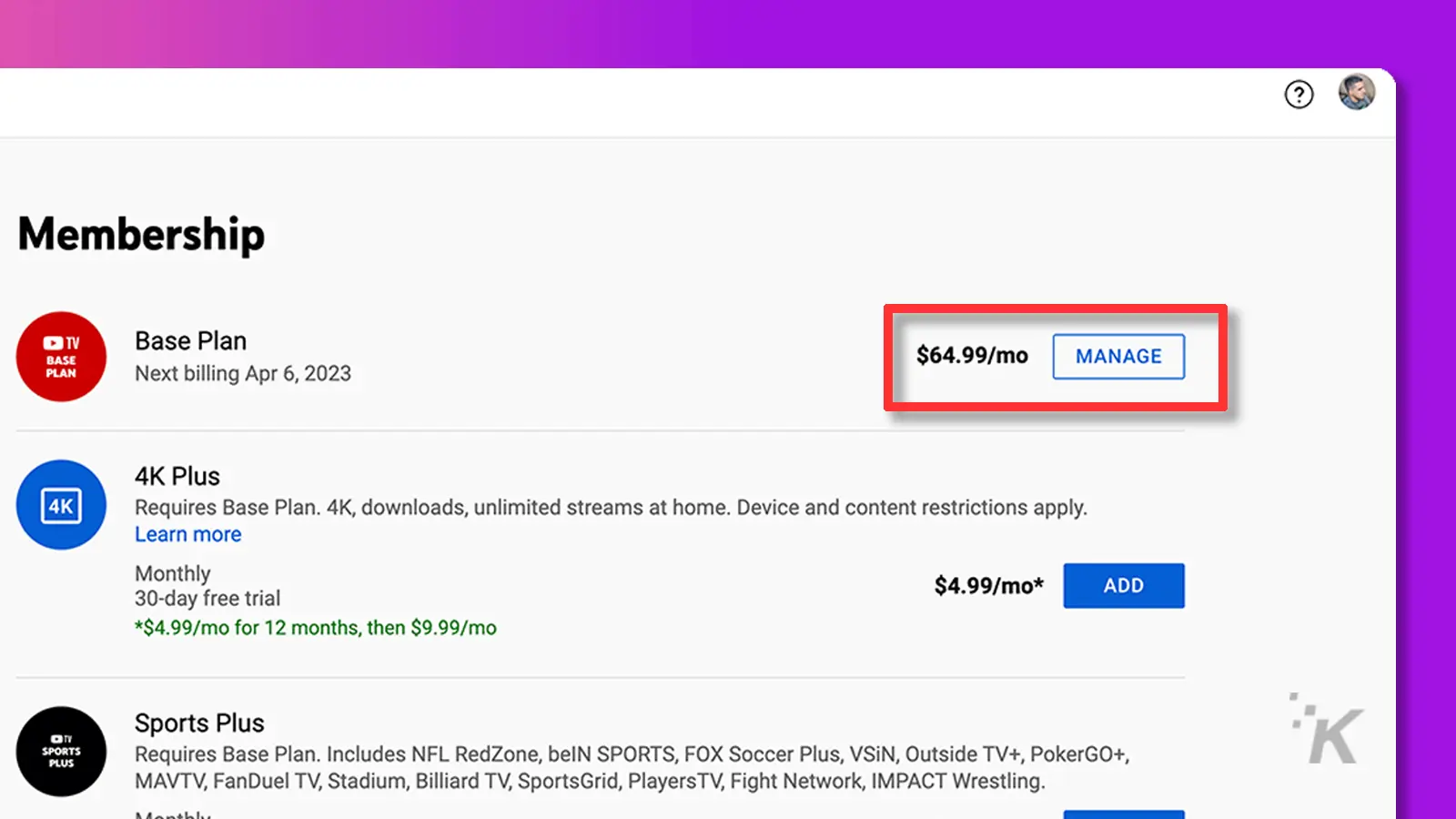 Click on Pause or cancel membership, then choose Cancel membership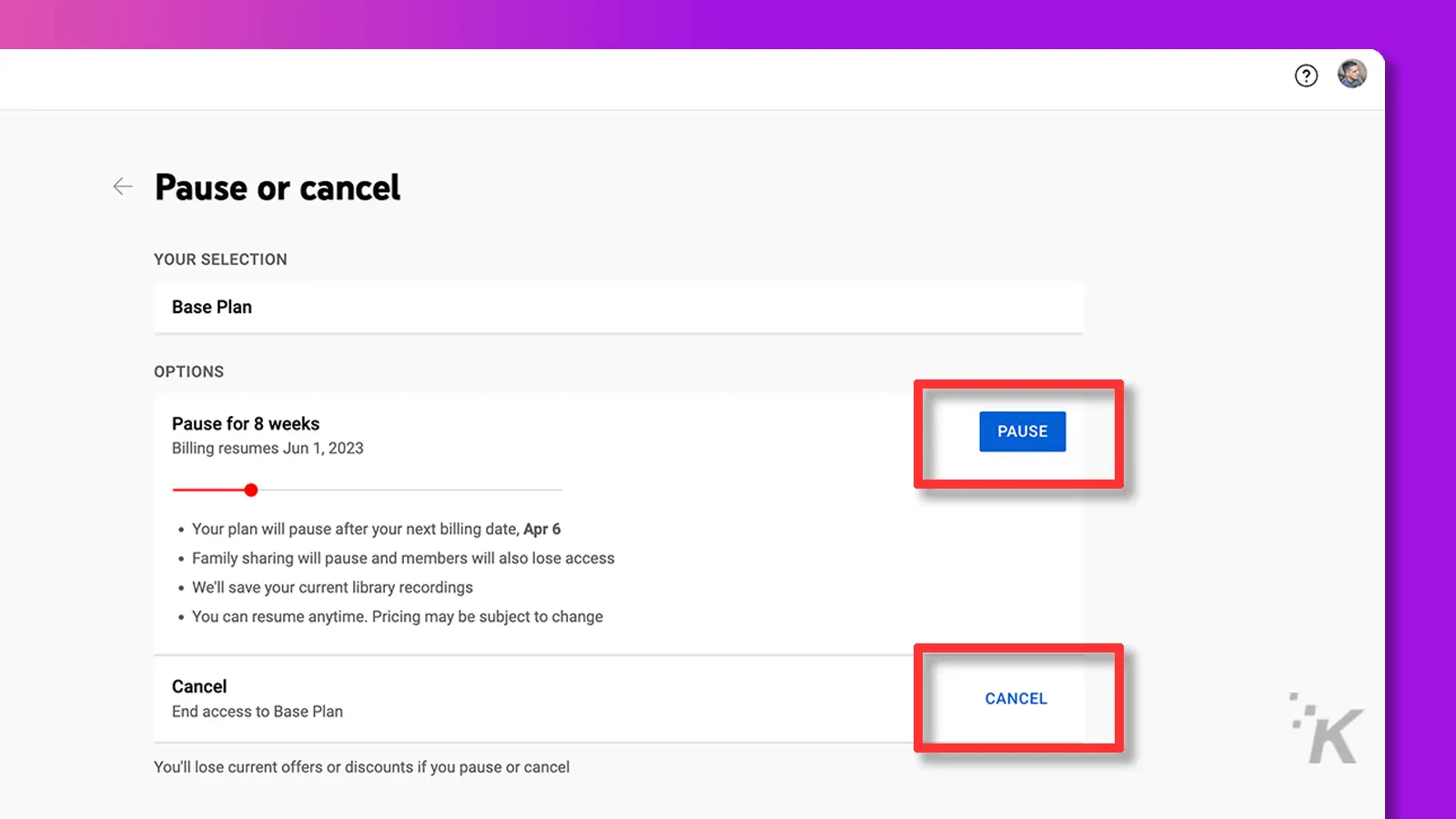 You could press Pause instead, which keeps your account active but pauses your subscription for the time you choose. It'll keep any previously recorded shows and will start charging you again once the pause is over.
Enjoy not having that additional $72.99 subscription fee every month. Seriously, for that money, why cut the cable cord at all?
When I first jumped on the YouTube TV bandwagon, it was a mere $35 a month. But let me tell you, since then it's been a never-ending climb to the top.
The prices keep shooting up and up, and quite frankly, I'm starting to wonder if there's even a ceiling.
Let's take a look at YouTube TVs pricing throughout the years:
Remember those jokes we used to make about how streaming services would end up costing as much as cable TV? Well, looks like we weren't too far off the mark.
If you are looking for more subscription services to cancel, make sure to check out our comprehensive guide here. And if you need a new streaming service to subscribe to, check out our list of the best streaming services.
Have any thoughts on this? Let us know down below in the comments or carry the discussion over to our Twitter or Facebook.
Editors' Recommendations:
Follow us on Flipboard, Google News, or Apple News