For some reason, HP thought the world needed a leather laptop
HP says the use of leather allows the Spectre Folio to collapse down like a magazine.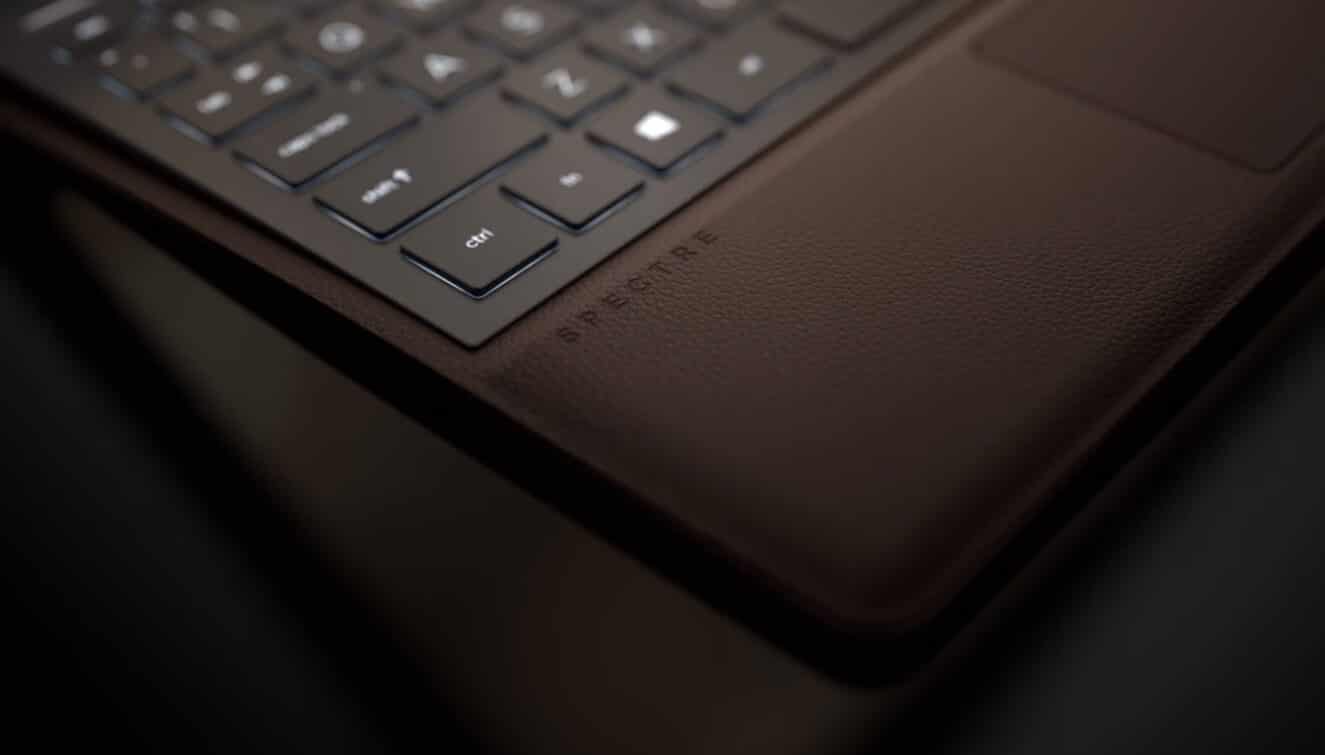 Most laptops feature an aluminum or plastic chassis. Not HP's new Spectre Folio, however, which is wrapped in leather.
Featuring a skeleton magnesium frame, the new laptop attaches to the exterior leather. Combined with a tiny motherboard, the computer features 18 hours of battery life. Inside, you'll find an 8th Gen Intel Core i7 processor, 8GB of RAM, and 256GB of SSD storage. At launch, the product offers a 13.3-inch FHD display with Intel's latest 1W panel. A 4K display option will launch before the end of the year.
HP says the use of leather allows the Spectre Folio to collapse down like a magazine. With mode switching, you can use the device as a traditional laptop or pull the display forward to slot it into a media mode where the display covers the keyboard.
The trackpad remains at the front so you can navigate around if you need to without having to touch the screen. In media mode, you can push the display flat down into a tablet mode.
According to Stacy Wolff, vice president of design at HP, "This design is so smooth from notebook to tablet. It's one of the fastest… really in the industry."
Where will the HP Spectre Folio be available?
The HP Spectre Folio is launching as a Best Buy exclusive, although you can also buy it through the HP website. An Intel Core i5 model will be priced at $1,299, and the Core i7 model will be $1,399. An LTE variant with a Core i7 processor launches for $1,499. The one with a 4K display arrives in available, as does a burgundy color option.
The leather is an interesting design choice for the Spectre Folio; upcoming reviews will tell us whether the decision was a sound one or little more than a gimmick.
Would you buy a leather-bound laptop? Let us know below. 
Editors' Recommendations:
Follow us on Flipboard, Google News, or Apple News