I tried Nvidia's $5 streaming game service – Here's the verdict
How did Nvidia manage these load times?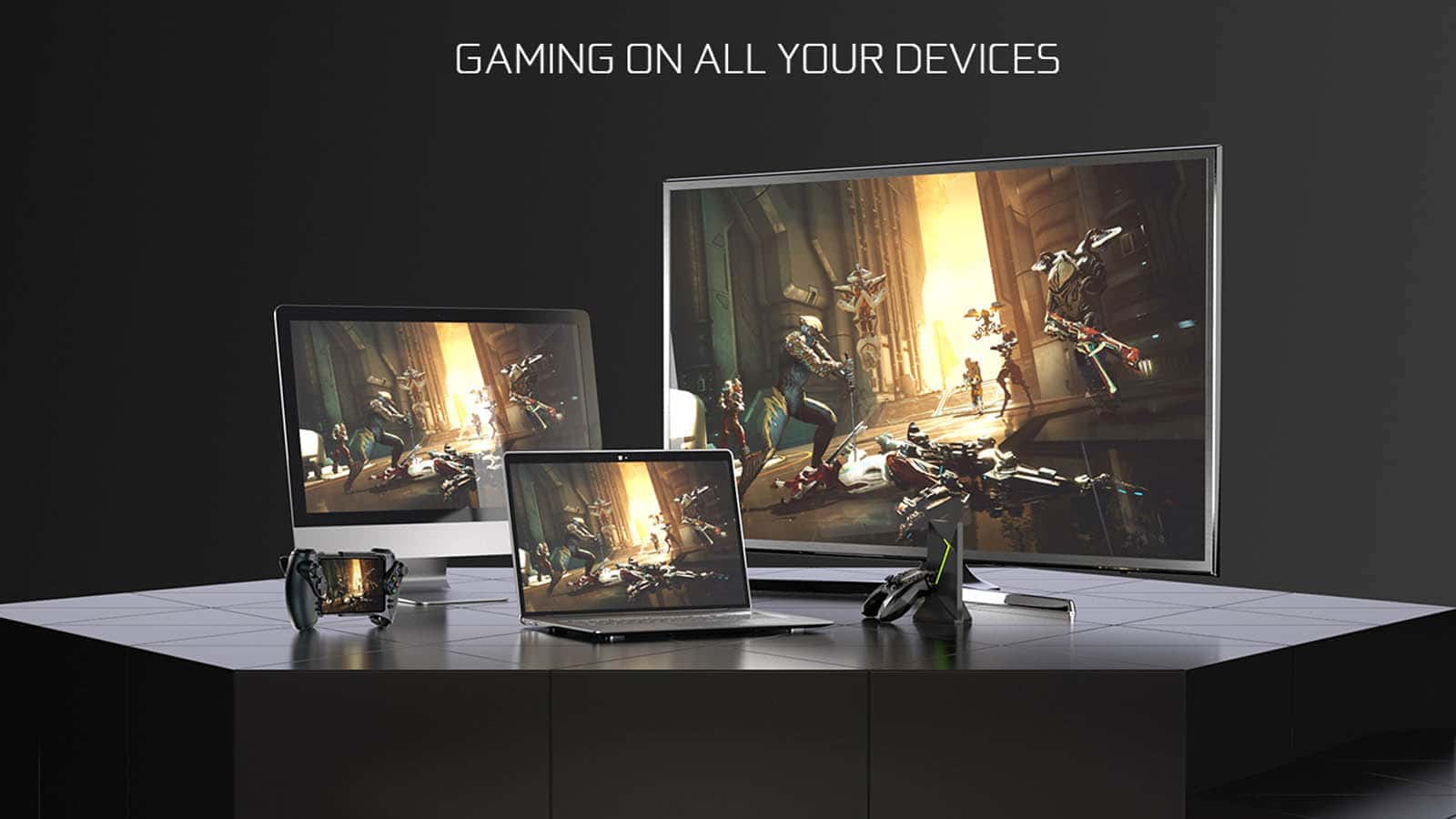 Nvidia's GeForce Now game streaming service just came out of beta, and immediately took aim at Google Stadia. See, GeForce Now does have a subscription plan, but it's $5 per month – half the price of Stadia. Oh, and it also uses the games you already own on other services, so you don't have to repurchase any. Nifty.
So, is it any good? I've been in the GeForce Now beta since it was only able to stream games from your PC, so let me walk you through the newly released version of the service.
Is Nvidia GeForce Now the game streaming service we need?
Okay, so the first thing you really need to know is that GeForce Now is now cloud-based. That means you no longer need to have a PC with an Nvidia graphics card inside to use the service. That also means it doesn't matter what device you're playing on, as all the heavy lifting is done on Nvidia's servers. That low powered netbook? Probably fine. Your Android phone, perfect. Your MacBook (yes, you can now game on Mac)… The only devices missing are iOS-based ones, which are out of luck for the time being.
There's even a free tier to the subscription for those who don't get the chance to game that much or just want to pass the time between other things. You get one hour at a time to play like this, before your gaming session gets cut off. Great, consider it a free trial and see how much you use it. Plus, there's no limit to the number of one hour sessions you get, just that you have to reconnect in-between them.
The paid tier is currently at introductory pricing of $4.99 per month, for the first 12 months. Well, nine months really because you'll get 90 days free. That gets you priority server access, up to six hours of game time at a stretch, and RTX features. Yes, Nvidia's fancy real-time ray tracing can be streamed from the cloud, without you shelling out for expensive hardware.
So, is it any good?
Okay, so I've been using GeForce Now to play Destiny 2 mainly. Initial setup took literally seconds for Nvidia's server to spin up a game for me. Seriously, it took longer to type in my Steam password so the two services could connect. I've got fast fiber broadband which means I could stream at 1080p60, but the default for GeForce Now is 720p60. Nvidia says that's because text becomes pretty unreadable on a small screen, and I tend to agree. I mean I had to squint at some of the Destiny 2 UI options.
For the most part, I'm enjoying playing on GeForce Now more than on Stadia, which I was also a founder for. It just feels snappier playing on Nvidia's offering, and I don't know if that's due to the differences between my Chromecast and phone, or because it's 720p on GeForce Now vs the 1080p upscaled to 4K that Destiny 2 on Stadia streams to me.
Load times are drastically lower too, even compared to my beastly gaming PC that has Destiny 2 installed on a NVME drive for the best access speeds I could get. I'm really not sure what Nvidia's done here to make games install and load so darn quick, but I like it.
I like it so much that I might just keep the paid service once the fee increases. The ability to just carry my phone around and play most of my extensive PC library on the go is great.
What do you think? Interested in GeForce Now? Plan on checking the streaming service out? Let us know down below in the comments or carry the discussion over to our Twitter or Facebook.
Editors' Recommendations:
Just a heads up, if you buy something through our links, we may get a small share of the sale. Click here for more.
Follow us on Flipboard, Google News, or Apple News