If you can afford them, these 4K UHD outdoor TVs are possibly the best out there
And they are up to 50% brighter than indoor TVs.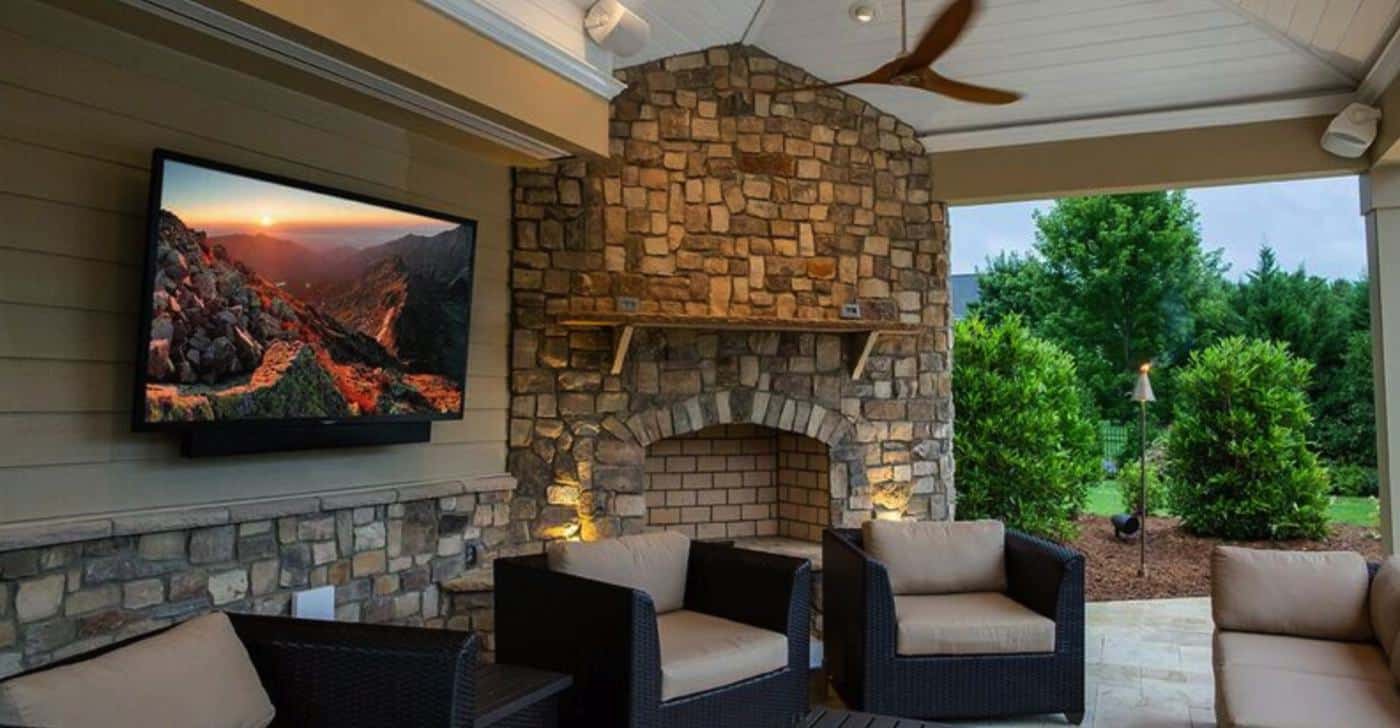 If you are fortunate enough to live in a home where you can slap an outdoor TV somewhere, congratulations – we are now enemies. Ok, not really, I'm very happy for you – I guess. But in all seriousness, there are TVs specifically made for outdoor use. And after doing a quick 10-second search on Best Buy, there appears to be a lot of them.
Some of these name brands are foreign to me. So I did some digging and word on the street is that these Veranda Series from SunBriteTVs, specifically their 4K UHD TVs with HDR is where it's at. They're a series of TVs specifically made for outdoor spaces in areas like covered patios and screened-in porches.
They are built for a beating. These puppies can withstand extreme conditions like rain, snow, dust, insects, and other extreme temperatures. Somehow, this is all possible thanks to its powder-coated rust-proof aluminum exterior. This helps it protect the TVs from the elements.
By the way, these are TVs we're talking about here. There are smartphones out there that don't offer this sort of protection.
For some other key features, here's what we know:
Up to 50% brighter than indoor TVs for improved viewing in brighter outdoor environments
4K UHD with HDR
Large weatherproof media bay makes cable connections easy
They have plenty of storage room for many popular media players
Available in 43", 55", 65" and 75" sizes
It's more durable, safer, and a better experience than using an indoor TV outdoors
To be fair, these are some pretty impressive features for an outdoor TV. And if your house has a place for a TV like this it's definitely a no-brainer. Think about all the games you could watch with your friends? Or a movie night with your family or partner? I don't know about you, but that sounds pretty nice to me.
Either way, when it comes out to outdoor TVs, any of the Veranda Series from SunBriteTVs seems like the way to go. You don't get the same name brands like Sony and LG when it comes to these sort of TVs, so SunBriteTVs appears to be the most solid option out there. But at the same time, you always have other options too.
Have you ever considered purchasing an outdoor TV? Have any recommendations for us or our readers? Let us know down below in the comments or carry the discussion over to our Twitter or Facebook.
Editors' Recommendations:
Follow us on Flipboard, Google News, or Apple News