Review: Cherry office peripherals – is this switch up a good one?
Weird flex, and it's not ok.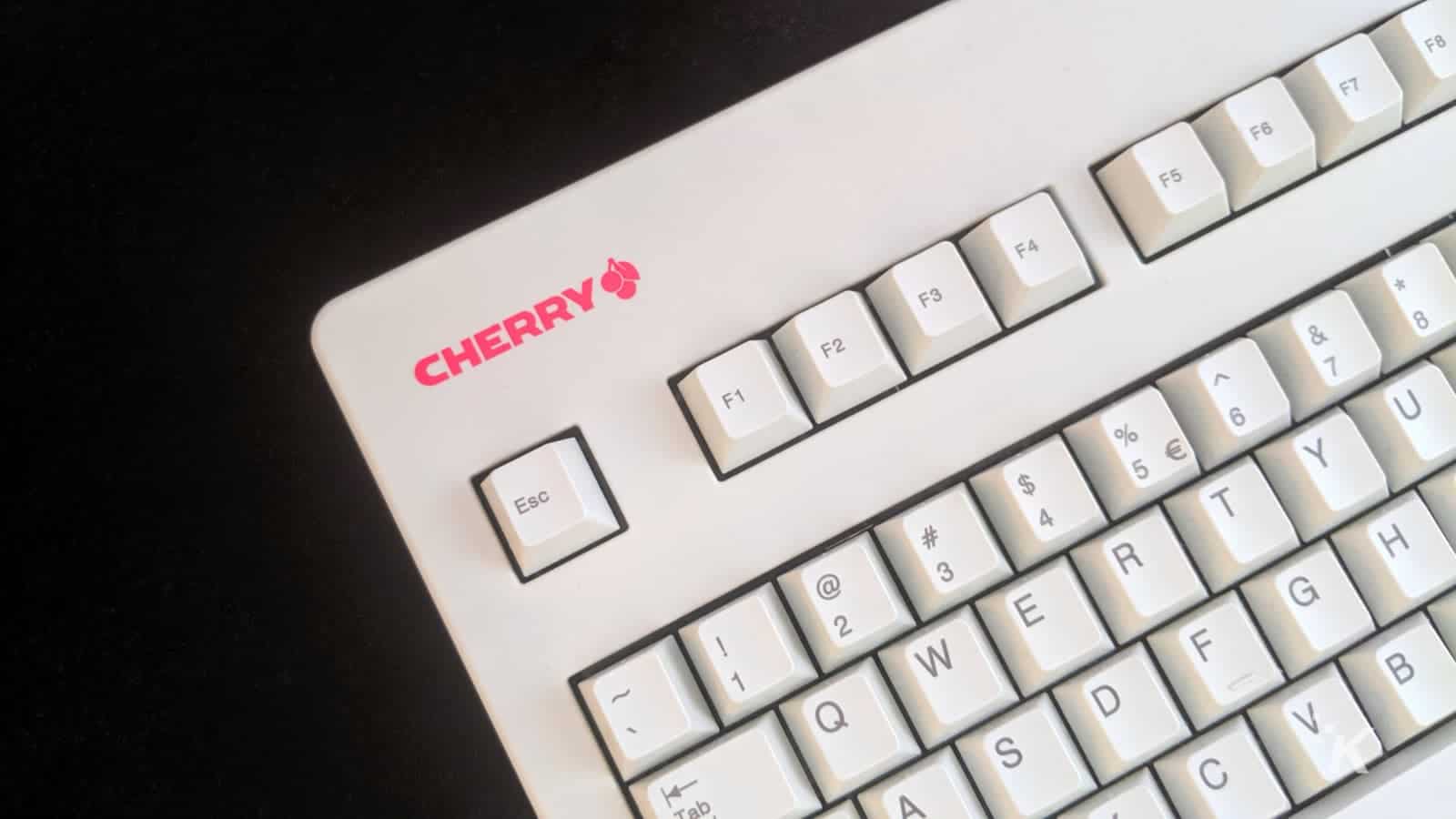 The Good
Cherry MX Silent Black switches are great
The Bad
Plasticky flex on both devices
No customizability
No backlighting
If you've used a gaming keyboard in the last, oh, forever, you probably know the name Cherry MX. The original mechanical keyboard switches, they've been loved by typists and gamers since their inception. Cherry also makes its own hardware using its switches, with more of an office equipment vibe.
So, the question is: is the master still the master or has the student surpassed it?
So what do you get with the Cherry office peripherals?
Cherry MX Board with Silent Black switches
The Cherry MX Board with Silent Black switches is a throwback to yesteryear, when all PC keyboards were drab slabs of discolored beige. Thankfully, the materials have moved on a bit so there's no discoloration here, even after months of typing, but it's still a retro vibe. It's also completely plastic, with seemingly no stabilizing metal plate inside as the keyboard twists disconcertingly when twisted between my hands.
There's also a lot of flex when typing, and typing you will be doing as the Cherry MX Silent Black keyswitches are a joy to tap on. Just like Cherry's silent version of the Cherry MX Reds that gamers tend towards, the switches in this keyboard are tweaked for silent tapping. That's a shame, as there's quite a lot of hollow sounds when typing as the structure of the keyboard isn't stiff enough.
Overall, it's a good board for the office but I would save your money and get a gaming board with Cherry MX switches instead, as you'll then get customizable software, macros, and that all-important per-key RGB backlighting.
Cherry 4500 Ergo mouse
The 4500 ergo mouse is aimed firmly at those office workers who are at risk of repetitive stress injury. That's good because now the only things getting injured by this mouse are your carefully structured folders.
Why? Resting your hand in the designed position to move the mouse accidentally triggers click+drag randomly. Just open up a Windows Folder and try it. Wait, don't do that you might do all kinds of things to your files. It also has a tendency to double-click. Tracking is pretty good though, so it's not all bad, and my wrist didn't feel like I wanted to ice it after a workday so there is that.
So should I buy them?
I really, really wanted to love this combo. I've used so many Cherry MX equipped keyboards that I was dying to get my hands on the real thing. You know they say you shouldn't meet your heroes? Well, this is that but in disappointing office keyboard form. While the keyboard experience on the Cherry MX Silent Black switches is great, the rest of the board is lackluster and not worth the $110 asking price.
For that price, there's any one of a few dozen keyboards that you could get instead, from big names like HyperX or the GMMK from Glorious. Leave the office stuff alone and get a keyboard without the compromises.
Same goes for the Ergo mouse, at $40 it's a hard sell when it has misclicks and the unfortunate tendency to click+drag on your desktop just by holding it gently.
Sample units were provided for the purpose of this review.
Editors' Recommendations:
The Good
Cherry MX Silent Black switches are great
The Bad
Plasticky flex on both devices
No customizability
No backlighting
Follow us on Flipboard, Google News, or Apple News