Review: OnePlus Open
The OnePlus Open is a true foldable flagship killer, with a fantastic return to form from the company.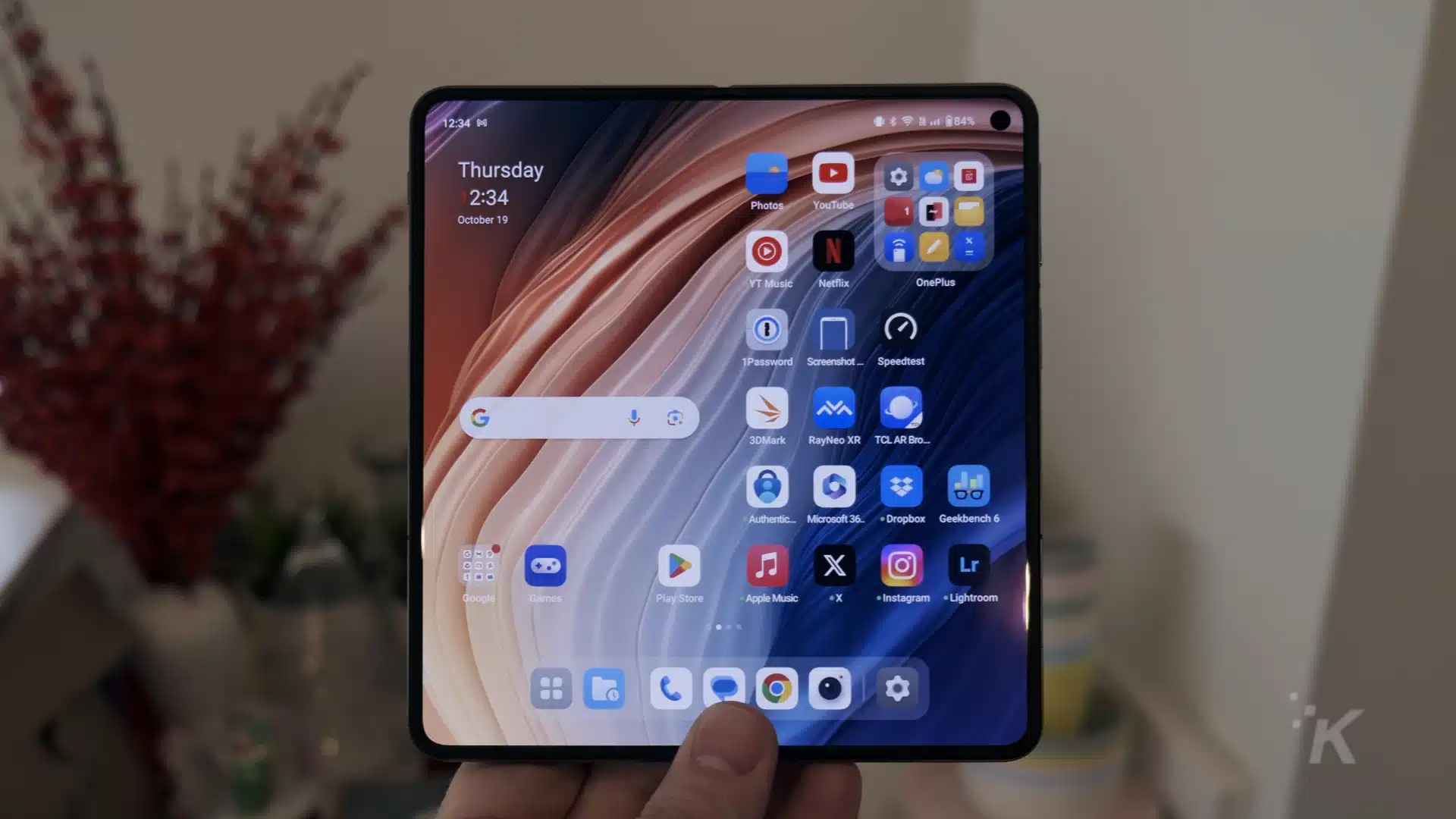 Editor's choice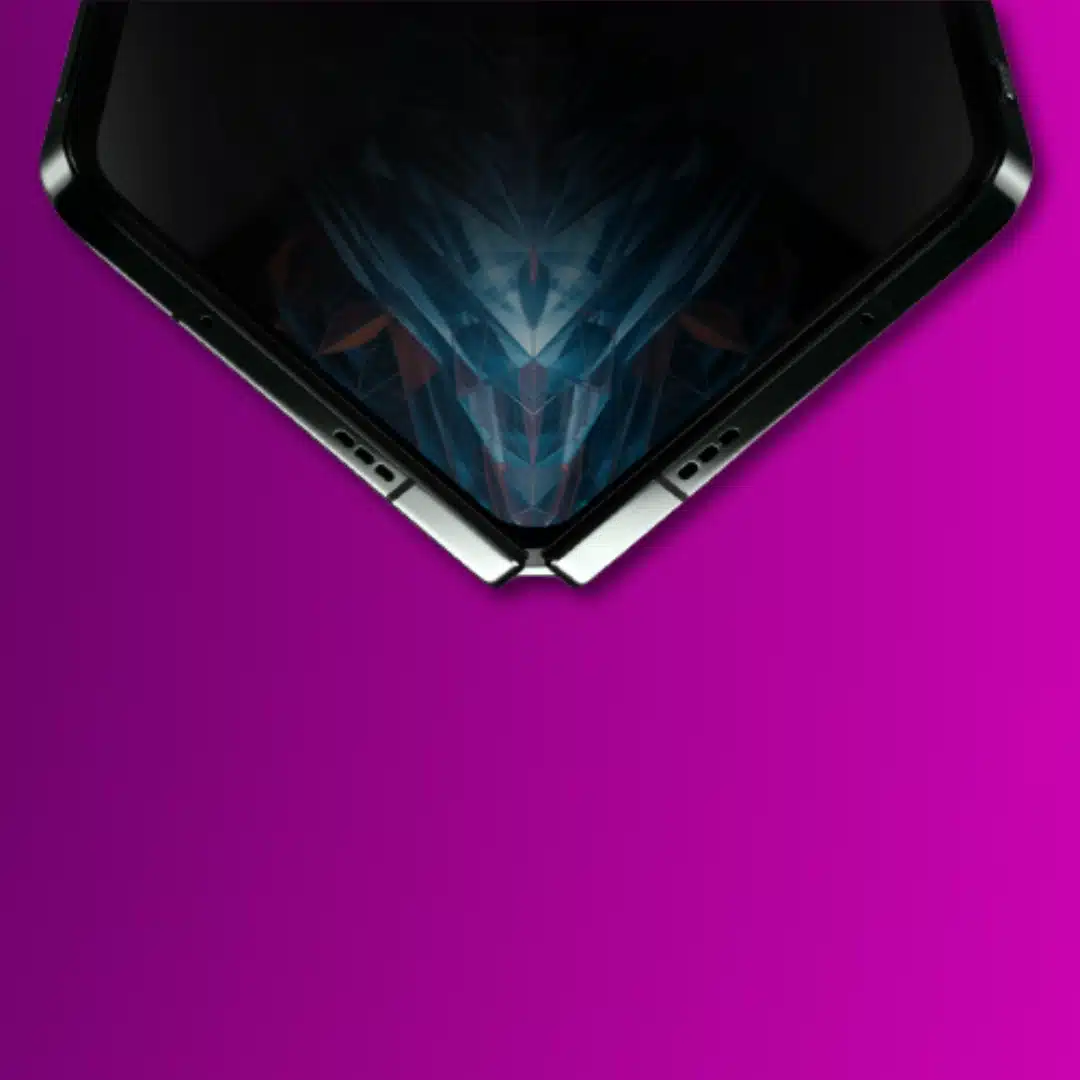 OnePlus Open
Quick Verdict: The OnePlus Open is one of our favorite smartphone releases of the year. It manages to avoid the usual shortcomings of foldable devices (cameras,screen crease) while bringing oodles of performance and versatility. It has a responsive, gorgeous screen no matter if folded or open, and is a joy to watch content on.
Pros:
Some of the best cameras we've used on any smartphone, let alone on a foldable

Bright, colorful displays on both outside and inside screens with barely any visible crease

Weight is nicely balanced for one-handed use

Plenty of power from the Snapdragon 8 Gen 2 SoC
Cons:
The camera bump is very large

No dust-proof rating and only IPX4 water resistance

No wireless charging
KnowTechie is supported by its audience, so if you buy something through our links, we may get a small share of the sale.
12/09/2023 05:36 pm GMT
When the first Fold device was released by Samsung in 2019, it was essentially a tech demo. It was a picture of where the industry could be, and it took a few iterations to get right.
Now Samsung is on gen five, and most mobile manufacturers have or are about to release their book-style foldables. That includes OnePlus, whose OnePlus Open we've been opening and closing for the last couple of weeks.
This foldable device is undeniably from the core of OnePlus, with Hasselblad-tweaked cameras, a lower price tag, and the fan-favorite alert slider.
The other thing is that while Samsung was the company to start this market segment, the competition has caught up and, in some cases, surpassed it.
Take the crease in the screen, which is present to some degree on all foldables. Except, on the OnePlus Open, I have to work to see it.
It's the most multifunctional device I've used all year, and with my desk littered with flagships, that's no shallow praise.
A sample unit was provided to KnowTechie for the purpose of this review, OnePlus did not have any input into the content.
Price, specs and availability
The OnePlus Open was released on October 19 and is now widely available. It costs $1,699 and comes in Emerald Dusk or Voyager Black, with both options having 16GB of RAM and 512GB of storage.
It's available from OnePlus, Best Buy and Amazon, with varying perks for your purchase.
From OnePlus, you get $200 credit with any phone trade-in of any condition. You also get up to $1,000 with eligible trade-ins.
Amazon offers a $200 Amazon gift card. At the same time, Best Buy has a $200 bonus on eligible trade-ins, $300 or $400 off with carrier activation, and the YouTube Premium and Google One perks mentioned above.
SoC
Qualcomm Snapdragon 8 Gen 2 with 16GB of LPDDR5X
Display
Main: 7.82-inch LTPO AMOLED, 1-120Hz dynamic refresh, 2,440×2,268 resolution, 426 ppi, 1,400/2,800 nits brightness (typical/peak)
Cover: 6.31-inch LTPO AMOLED, 10-120Hz dynamic refresh, 2,484×1,116 resolution, 431 ppi, 1,400/2,800 nits (typical/peak)
Storage
512GB UFS 4.0
Battery
4,805 mAh (Dual-cell, 3,295+1,510 mAh)
Connectivity
5G, dual SIM, eSIM, USB-C, Wi-Fi 7, Bluetooth 5.3, NFC, GPS
Operating System
OxygenOS 13.2 based on Android 13
Front camera
32MP f/2.4 (cover screen), 20MP f/2.2 (inner screen)
Rear camera
48MP Pixel Stacked sensor, f/1.7 OIS (main), 64MP, f/2.6 with 3x optical, 6x in-sensor zoom (tele), 48MP, f/2.2 (ultrawide)
Dimensions
153.4×143.1×5.9mm (unfolded), 153.4×73.3×11.9mm (folded)
Colors
Voyager Black, Emerald Dusk
Weight
239g (Voyager Black), 245g (Emerald Dusk)
Price
$1,699
Design: How about those bumps (the camera humps)
The OnePlus Open hardware is excellent, both to look at and hold. It's slim and relatively light for a foldable, at 239g, just under the weight of an iPhone 15 Pro Max.
OnePlus chose a 20:9 ratio for the outer screen, which makes the device an almost perfect square when unfolded. That's great, as it feels more like a regular phone when folded and still has tons of space when open.
The flexion hinge lets it fold completely flat, and you can barely see the screen crease–a huge improvement over any other foldable I've used.
The drawback of this hinge is that it has fewer angles at which it will stay open, as the Galaxy Z Fold 5 hinge is stiffer. I'd rather have the less visible crease, but maybe you value the flexibility.
Our review unit is in the Voyager Black colorway, which also has inlaid vegan leather on the back surrounding the camera bump. This feels great under the hand and provides a little bit of extra grip which I appreciate.
It also comes with a slimline case for extra protection without adding much bulk. I'm using it currently until third-party options come out, as I wouldn't say I like running without a case.
The most prominent feature isn't the hinge; it's the absolutely mammoth camera bump. This enables using larger sensors than the other book-style foldables, and a tremendous optical zoom telephoto lens.
It's also a nice counterbalance when holding the phone one-handed, kinda like a fancy ring case or pop socket. It does make the phone hard to put down flat on a table, though.
Around the edges you get not just two speakers, but three–enabling Dolby Atmos and Spatial Audio. These have more grunt than most phone speakers, and really help when watching movies.
You also get the fan-favorite OnePlus alert slider, a physical switch to choose Silent, Vibrate, and Ring profiles. It's still my favorite toggle on any phone, and I'm so glad to see OnePlus was able to redesign it to fit on the Open.
Display: This is what OLED was meant to be
The first thing you need to know about the screens on the OnePlus Open is that they're: A. Amazing, and B. almost exactly the same specifications.
While most foldables have lesser specifications for the cover screen, the Open does things differently. The 6.31-inch, 20:9 aspect ratio Dynamic AMOLED is beautiful and bright, with 2,800 nits peak brightness and an average of 1,400 nits.
And they're that bright IRL, although my colorimeter maxes out at 2,000 nits, so I can't verify the 2,800 nits claim.
The LTPO 3.0 panel can dynamically change between 10-120Hz to save on battery, and the main difference between the two is that the main screen can change over a wider range between 1-120Hz. It also has Ceramic Guard on it so it's tougher.
That means that the user experience moving between the two displays is consistent. I find myself using the cover screen more for basic tasks, then only opening it up when I really need the larger area.
And what a larger area, with a 7.82-inch, almost-square AMOLED panel, with the same impressive brightness stats as the outer screen. No need to choose one or the other in bright lighting conditions or outside, both are up to the task.
Every feature except size, PPI, and aspect ratio are consistent between the two screens. Both are 97% NTSC and 100% of DCI-P3 (Apple's favorite), boht support 10-bit color, and both are Dolby Vision certified.
I'm spoiled when I watch things at home as my projector and QLED TV are both Dolby Vision compatible. Being able to enjoy that same consistency on a smartphone with a bright screen is just superb.
The other thing you might (not) have noticed is that the crease at the hinge is almost non-existent. I had to really play with lighting angles to get it to show up for photos, and it really does look that good in real life.
Software, battery life, and performance: Multitasking monster
The OnePlus Open runs OxygenOS 13.2, which is based on Android 13. We assume it'll get Android 14 fairly quickly, and OnePlus has committed to four years of major Android updates and five for security updates.
What makes this operating system great isn't the Open Canvas system, which enables multi-window or split screen in a way you'll be immediately familiar with as computers act the same way.
That includes up to three app windows in view at any time, which can be stretched or resized in any way you want, even off the screen borders. I mean, it is great, it's just not the best thing.
Oh, and there's a handy dock at the bottom of the main screen for effortless multitasking. But I digress…
The most important thing for American users is that it works perfectly with Google services. Whether calling Google Assistant with only the wake words or using Google Maps and switching between the screens, it all works.
This isn't always the case with foldables, especially those from Chinese-based companies like Xiaomi, Honor, or OnePlus' parent company, Oppo.
We had an inkling that the hardware would be excellent, as it's being released as the Oppo Find N3 in other markets.
For OnePlus to nail the user experience on the software marks a significant shift and should help in the hyper-competitive Western markets, which the big players dominate.
The Snapdragon 8 Gen 2 paired with 16GB of RAM in the Open has some serious power, while sipping battery like a hummingbird in your flower bed. This is a flagship SoC, and it shows.
Every animation, interaction, app feature is smooth and fast, helped by those LTPO 120Hz displays. The only device I've used that felt faster is the iPhone 15 Pro, and that is high praise.
Sure, the Z Fold 5 has a technically faster processor, but the rest of the hardware is outclassed here.
That's including the battery, with the nearly 5,000mAh in the Open lasting all-day, every day whatever testing I threw at it.
And the 80W charger that OnePlus includes in the box (remember when other companies used to do that) can recharge the Open at 67W, so battery life concerns are almost nonexistent.
There's no wireless charging, just like in the OnePlus 11, but that's okay in my book because the camera bump would make using most wireless chargers a moot point.
Camera: The Pixel has serious competition
The OnePlus Open uses the ongoing collaboration with Hasselblad in its cameras, even if the other brand's name is reduced to a simple H. It's not like they didn't have room for the full branding, the camera bump is huge.
The primary camera uses a new sensor from Sony, a 1/1.43-inch 48-MP LYTIA T808 with a different pixel design than regular sensors, letting in more light.
Almost too much light, as it happens, as it does have a tendency to overexpose bright scenes. That's easily enough fixed in post, but we'd like to see a software fix for it happening in the first place.
Other than that, the pictures are on-par with any flagship device currently. They're on the warmer side which feels closer to Apple's color science than the cooler tones Google takes with the Pixel range.
The telephoto lens has 3x optical and 6x lossless crop modes, and both are crisp and sharp for non-moving subjects. You can see the 1x and 6x modes in both of these images, with no real lack of quality when zoomed in.
You also get two selfie cameras, a 32MP on the front screen and a 20MP one on the inner screen that you'll use mostly for video conferencing. Both are good, and have AI enhancements like face smoothing that you can adjust to completely off if preferred.
Of course, you can open the OnePlus Open all the way and use the rear cameras for selfies, one of the main benefits to the form factor and one you should really opt for in the first place.
Alternatives to the OnePlus Open
Great except for the crease
12/09/2023 08:23 pm GMT
Is the OnePlus Open the foldable for you?
Foldable devices are now mature enough to be your daily driver. The longevity and build issues of early generations are gone, resulting in a polished phone in all respects.
The OnePlus Open is a superb specimen, with great screens and capable, flagship-level cameras. It's also surprisingly light while feeling sturdy.
Being able to use the cover screen as a standalone candybar phone and then being able to unfold and continue working–or vice-versa–is a fantastic feeling that often stopped me from needing to go to my desktop PC.
I can thoroughly recommend the OnePlus Open, as it is every bit as polished as the competition while rounding out the rough edges that those other devices still have.
The one thing that might put users off is the gigantic camera bump. Yes, it needs to be that big to fit the periscope optical zoom lens in, and yes, it's a technical marvel, but it's enormous.
It's so large that while it's pretty stable on a table when folded, it wobbles precariously when open. The included case doesn't add enough bulk to combat this, so keep it in mind.
Bump aside, the OnePlus Open gives Samsung a reason to work harder on improving the Galaxy Z Fold 6. It's a very compelling piece of hardware with few flaws.
Editor's choice
OnePlus Open
The OnePlus Open is a true foldable flagship killer, with great cameras, bright and beautiful screens, and a sturdy construction. It's also got tons of power and productivity tweaks to the software for multitasking performance.
For a limited time, pre-order the OnePlus Open and get $200 off, along with up to $1,000 trade-in credit. You'll also get a free Buds Pro 2 Limited Edition worth $179.99.
KnowTechie is supported by its audience, so if you buy something through our links, we may get a small share of the sale.
12/09/2023 05:36 pm GMT
Editors Recommendations:
Just a heads up, if you buy something through our links, we may get a small share of the sale. It's one of the ways we keep the lights on here. Click here for more.
Follow us on Flipboard, Google News, or Apple News