Review: Snoppa Atom Smartphone Gimbal -Smoooooth, daddy-o
It's pocket-sized and feature-filled.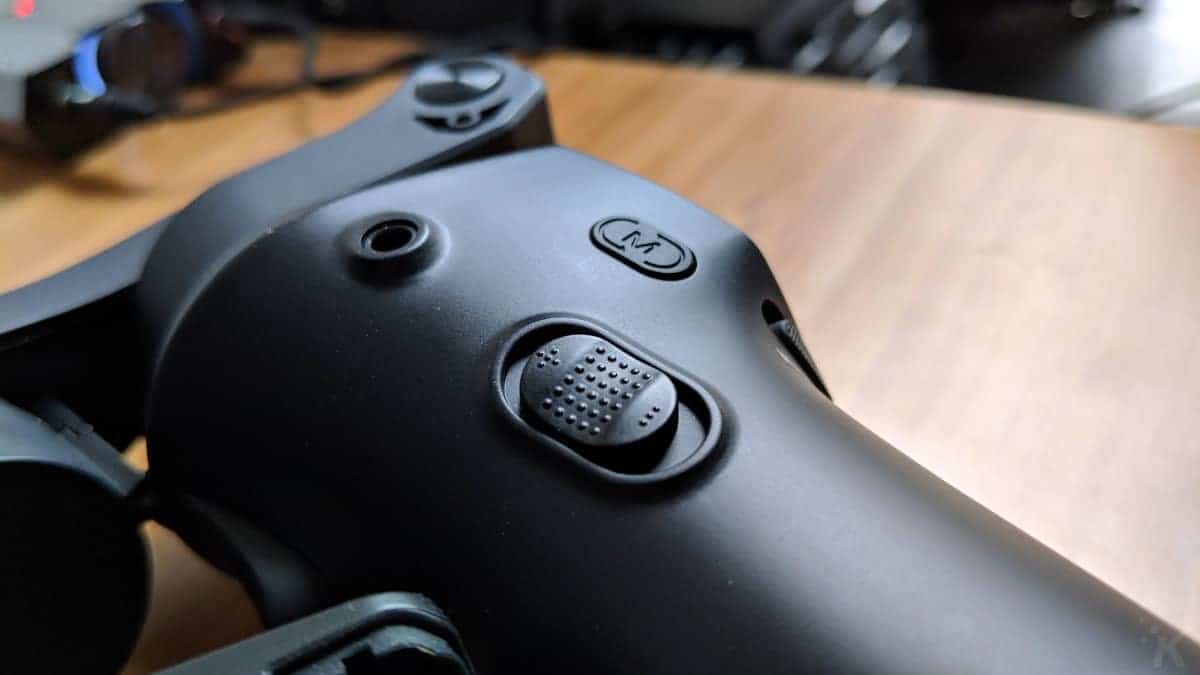 The Good
Long battery life
Good app with lots of modes
Compact
Cheap
Lightweight
The Bad
Easy to accidentally hit the front button
Tilt is less than 45-degrees
One of the biggest improvements you can make to your camera footage is smoothing out camera shake. Keeping your camera steady while handheld is pretty tricky and the technology used was expensive and out of reach for most amateurs. No longer needing a Steadicam, that cost has gone down dramatically in recent years, so really anyone who wants a gimbal for smooth footage can afford one.
Your smartphone might already have some stabilization when shooting, but it's not going to be as good as a dedicated gimbal. A gimbal stabilizer gives all the support of a tripod, while in motion. That means reduced shake, fluid movement and that cinematic feel that's missing from most handheld shots (Blair Witch anyone?).
If you only ever use your phone for the occasional shot, or if the camera on your phone is trash – this probably isn't going to be a product for you. If you're a parent that wants to capture everything that your kids do, or if you feel the need to Vlog every waking moment – then a smartphone gimbal is something to stick on your wishlist.
The one we're looking at today is from Snoppa. Don't worry if you've never heard of them, they've got a proven track record in crowdfunded gimbals. The Snoppa Atom comes in at $139, and you can still pick up a few on Indiegogo before it goes into full production.
Features and design
The Snoppa Atom claims to be the smallest 3-axis foldable smartphone gimbal. It's pretty easy to believe that, the gimbal when folded is only slightly larger than my Pixel 2. It weighs 440g so it's also portable. Just like how the best camera you have is the one you have on you, the same maxim can be applied to other gear. It's no good having great gear if it's unwieldy to carry around. It'll also hold up to 310g, so that's most smartphones and even a bit of room for clip-on lenses. It even managed to stabilize my heavy Moment lens, but due to how large the lens is – it couldn't rotate freely.
[envira-gallery slug="snoppa-atom-review"]
Most of the body of the Atom is plastic, with some rubber inserts to help with grip. It doesn't feel cheap and it's solid in the hand. Most of the controls are where your thumb would be when holding the gimbal – a joystick for controlling movement, a sliding power button, a record button and a button for the menu. There's an 'M' button that can be changed to a few different functions on the side, as well as a slider that can be set to either zoom or focus. There's another programmable button on the front, underneath the trigger that locks the pan and tilt functions of the gimbal.
There's a standard 1/4″ thread on the bottom of the handle so you can attach the gimbal to either the included mini stand, or a standard tripod, which is useful for when you want to use the different time-lapse modes in the app.
All of the rotational axes have locks on them when the device is folded up, so it doesn't need a carrying case like most smartphone gimbals. Unfolding the gimbal for use takes seconds. The phone cradle is a spring-loaded clamp, which can be a little tricky without putting the Atom down on a surface. There are some grooves cut into the rubber that holds the phone so the grip doesn't press the buttons on the side of your phone. If you're using a smartphone and lens combination that needs a case to mount the lens, the grip area really isn't deep enough to grab well.
You can also mount an action camera like a GoPro in the cradle, either with an adapter or without it by changing it into portrait orientation.
There are two built-in 2000 mAh 26350 batteries that will give up to 24 hrs of use, and the Atom can either charge your phone via wireless charging or the USB-C port on the cradle. Recharging is done via a USB-C port, although it's not wired for USB-C so you'll need a USB-C to A cable. There's also a 3.5mm mic port so you can get better audio for your recordings.
The gimbal links to your phone via Bluetooth. The Snoppa companion app is pretty good and brings a huge amount of different modes to use with the gimbal. All the basic stabilization features of the Atom are available without the app, so if you want to use it to film with your favorite camera app you can. Just be aware that advanced features like time-lapse or object following probably won't work. The app also lets you calibrate the gimbal, change button assignments and update the firmware.
[envira-gallery slug="snoppa-software"]
The app has multiple useful modes, timelapse, motion time-lapse where you can set the motion path that the gimbal will follow, slow motion, object tracking, and face tracking. One thing to note here is that in both of the object and face tracking modes – the gimbal won't start tracking until you press record. This might take a little bit of getting used to.
There's also one-touch changing between portrait and landscape orientation, which is pretty nifty. Most smartphone gimbals can't do this orientation shift easily, often requiring you to remove the smartphone from the cradle and re-mount it.
There's also a host of non-video options, like sudoku mode which takes 9 photos and stitches them together to make a larger image than you could get with one shot or night mode which provides long-exposure shooting.
So should I buy it?
If you've got a recent flagship smartphone, you might not notice a huge difference while using the Atom – at least not at first. Like all tools, the more you get used to it and learn how to work with it, the better your footage will get. Learning how to slow down your movements and walk with minimal up-down movement will get you closer to the "walking-on-air" type of footage seen in blockbuster movies.
There's a lot to like here, with features not often seen in low-cost gimbals. Extras like calibration, if you notice your video has uneven horizons, which isn't always offered. Snoppa has made a pretty darn good, pocketable smartphone gimbal here.
You can pick one up on Indiegogo still for $139. I'm sure it'll join their existing gimbals on Amazon soon as well.
A sample unit was provided for the purpose of this review.
Editors' Recommendations:
The Good
Long battery life
Good app with lots of modes
Compact
Cheap
Lightweight
The Bad
Easy to accidentally hit the front button
Tilt is less than 45-degrees
Follow us on Flipboard, Google News, or Apple News