Samsung Galaxy S10: What it is, what it ain't, and what it could be
It will not fold, we can tell you that.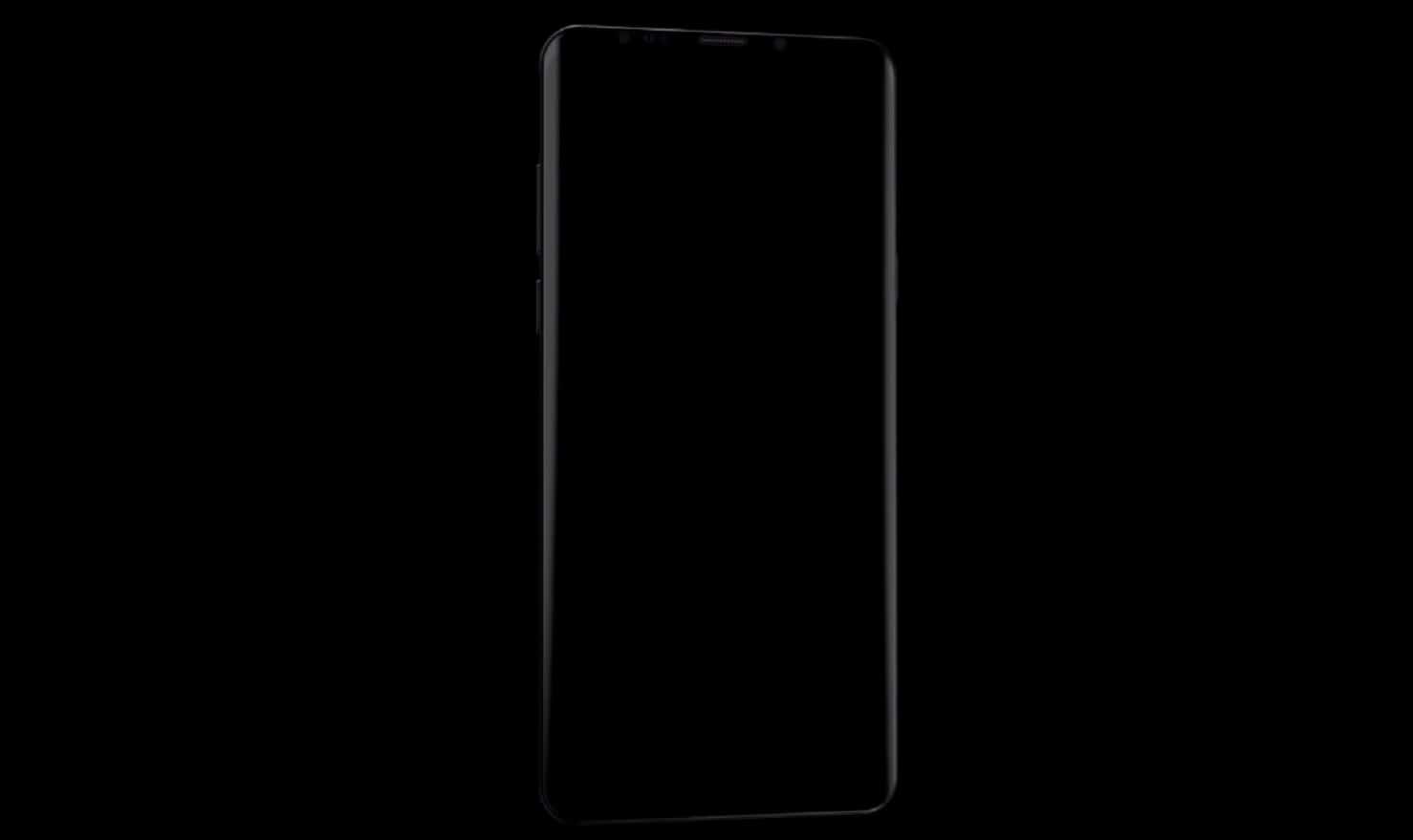 Okay, so if we're splitting hairs, we don't know anything about the Galaxy S10, the next expected flagship device from Samsung. Unlike the uber-expensive foldable phone that the company teased onstage in November, the Korean manufacturer hasn't officially mentioned the S10 by name. We'd be pretty surprised if Samsung drops the Galaxy S branding on its 10th anniversary though so the S10 is a pretty safe bet.
While the Galaxy S branding fueled Samsung's rise to the top Android phone maker worldwide, that position is now under assault. Slow phone sales and tariff issues are annoying enough, without the threat of Huawei, which pipped Apple to second place back in August.
While Huawei's ban in the US over security concerns undoubtedly helps Samsung out, worldwide sales are strong enough with innovative handsets like the Huawei Mate 20 Pro leading the charge. Samsung needs to respond positively, next year's Galaxy S needs to be creative again, not merely a polish of the prior devices.
Adding all the rumors and speculation together about the new Galaxy S10 puts enough of the puzzle together that it looks like it will be a series of three devices, rammed full of the latest phone trends. Will there be any surprises in store? We'd love to think so.
Here's what we think we know about the upcoming S10.
10 ≠ X
That's right, the Galaxy S10 and the Galaxy X are entirely different devices. Whatever the foldable phone that most tipsters are calling the Galaxy X, that will be a separate device to the flagship Galaxy S device.
The rumor mill has been saying that the codename for the Galaxy X is "Winner," while the Galaxy S10's code name is "Beyond." We'll likely not have to wait too long to find out if that's true.
Multiples of 10
Rumor has it that Samsung is working on three different configurations for the Galaxy S10.
Continuing Samsung's trend of having a standard model and a Plus model, there's also a budget version rumored that will be cut-down like the iPhone XR, losing the curved edges and the in-screen fingerprint reader. There are also suggestions that the budget version won't have a headphone jack.
Rumors also say that the Plus version is likely to have 5G capabilities, maybe as a way to differentiate the device from the smaller version.
I wouldn't bet on it being Samsung's first 5G phone though, Samsung Mobile's chief, DJ Koh, told Korean reporters that a separate device launching in March for Korean carriers would be the first 5G-enabled handset from them. With a report from the WSJ that Samsung is working on a fourth S10 variant, this is likely the same device.
[Update 1/14/2019]
With Samsung's Unpacked event less than a week away, ET News has a new report about the 5G variant. This will also be Samsung's Anniversary flagship, the Samsung Galaxy S10 X. This model will be available on March 29th for purchase, and it's feature-packed. Six cameras (four on the back, two selfie cams), that nifty in-screen fingerprint sensor, a huge 1TB of internal storage with 10 GB of RAM and a whopping 5,000 mAh battery. The screen will be Super AMOLED, with a 6.7-inch size.
There'll also be an LTE variant, for those who don't want the 5G. With South Korea being the only real place to use 5G right now, this LTE version is probably the one to get for U.S. Samsung fans.
Release date and pricing
The S10 could be launching either at MWC 2019, which starts February 25th, or possibly earlier at CES, which runs from January 8-11th. Multiple leakers have pointed at the MWC date, while at least one report says it will be earlier.
Samsung has announced all its recent models in the first few months of the year so even if they skip the big conventions, we'd be shocked if we don't see the Galaxy S10 by the end of March 2019. That doesn't mean you'll be able to buy it straight away, last year's S9 took a few weeks from announcement to being available.
Price rumors have the "budget" model at $650-750, so expect upwards of that for the other two rumored handsets. The Galaxy S9 launched at $719.99 with the Plus version at $840, so it looks like Samsung might follow Apple's lead and increase the prices over the range.
More multiples
According to one report from the WSJ, a total of six cameras will adorn the front and back of the S10, four on the back and two on the front. With multiple cameras offering choices of zoom, fine detail, and depth mapping, it'll be interesting to see what camera options Samsung finally ends up using. The camera on the S9 was pretty good, although it wasn't up to the quality of the Pixel 2 or 3.
The prolific Twitter leaker, Evan Blass, has a differing opinion, with only three cameras coming on the back. With an analyst thinking that there will also be a 3D sensor for augmented reality content, that might make four on the back after all.
Few preliminary Galaxy S10 details:

– "Punch hole" style selfie cam cutout (sounds like Infinity-O display).
– Ultrasonic, in-display FPS
– Three rear cameras (standard/wide/tele)
– One UI over Android Pie

— Evan Blass (@evleaks) November 13, 2018
Adding more confusion to the pile, ETNews has reportedly said that each one of the three S10 variants will have a different number of camera modules. That's one for the budget device, two for the standard S9 replacement, and three for the Plus variant.
An anonymous source to Sammobile mentioned that the new specs include a triple camera, including the Galaxy S9's 12-megapixel f1.5/2.4 variable aperture lens as the handset's primary sensor. They also detail a 16-megapixel sensor with an f1.9 aperture and a 123-degree field of view, as well as a 13-megapixel f2.4 aperture sensor.
Power and more power
Samsung's next-gen Exynos 9820 was unveiled earlier this month, and thanks to a leaked AnTuTu benchmark, it's going to be the chip powering the S10 Plus model. It'll likely be the chip across the range outside of the USA. With Samsung opting for a Snapdragon chip in their USA variants in the past, it's likely there will be a Snapdragon 855 version for that market.
The Exynos-powered version of the Galaxy S10 Plus in the leaked benchmark had 6GB of RAM and 128GB of storage. While it scored a respectable 325,076, it didn't overcome the iPhone XS which is the top ranking handset on AnTuTu with a score of 352,405.
Design and display
No notches here, although there are some "punch hole" style selfie cams so the screen protectors will go edge to edge.
Galaxy S10 Screen Protector! pic.twitter.com/LPn6OSOBAd

— Ice universe (@UniverseIce) November 22, 2018
Thanks to some digging by BGR, it looks like the rumored face unlock won't be coming to the Galaxy S10 for one simple reason. The swanky "Hole in Active Area" cutout in the OLED screen that fits the selfie-cam isn't large enough to house the rest of the sensors needed for the face ID functionality.
Even if the Plus model has room for two cameras, that still isn't enough likely. Face ID on the iPhone range needs a whole bunch of cameras, emitters, and sensors – that's why the notch is more like that lousy haircut Aunt Janet gave you one summer after too many mint juleps.
Samsung Mobile's business chief, DJ Koh, has been making all kinds of noise about "very significant" design changes, including "amazing" colors. That's colors of the device, of course, we know Samsung's OLED game is strong. OnLeaks got a tip that the final colors will be Black, Red, Blue, Green, Yellow and Grey. That might not be accurate, as during Samsung's Developer Conference they mentioned that the new UI could change to the same color as the device itself, and showed off Silver, Green, Black, Blue, and a reddish Pink as examples.
Samsung One UI can achieve the same interface color and hardware color, so this is suggesting the color of Galaxy S10, including silver, green, black, blue, red. pic.twitter.com/bKtOOiAUOz

— Ice universe (@UniverseIce) November 7, 2018
A benchmark for an unknown Samsung phone ID that was spotted by MobielKopen pointed to the new phone having a 19:9 aspect ratio, and a resolution of 1440 x 3040 which would make it slightly taller than the 18.5:9 Samsung Galaxy S9.
It's likely that those increased specs won't increase the overall size of the S10, as the bezels will be slimmed down.
Samsung took to Twitter to poke fun at the notch on the Pixel 3 XL, so it's likely that the new flagship won't feature a notch. That doesn't mean that the budget version of the S10 might get away with one though, as Samsung has shown off multiple new screen designs, one or two with did have notches.
You could land a plane on it.

— Samsung Mobile US (@SamsungMobileUS) October 9, 2018
That's savage, Samsung, have you been taking lessons from Wendy's?
One source claimed that even the basic S10 model will have a circular cut-out for the selfie cam instead of a notch, although this will be on a flat screen without curved edges.
Evan Blass also talked about a "punch hole" style selfie cam, although with the number of back cameras he's probably talking about the Plus model of the S10.
Few preliminary Galaxy S10 details:

– "Punch hole" style selfie cam cutout (sounds like Infinity-O display).
– Ultrasonic, in-display FPS
– Three rear cameras (standard/wide/tele)
– One UI over Android Pie

— Evan Blass (@evleaks) November 13, 2018
Thanks to Dutch site LetsGoDigital, we have some images of how that might look like.
We have the screen sizes thanks to Korean publication The Bell, with the budget handset getting a 5.8-inch screen, the standard S10 will be 6.1-inches and the S10 Plus will be 6.4-inches.
Samsung might stretch those bezels even more, by putting the speakers in the screen, like this display found by OLED info.
If the earpiece speaker can also go in the screen a truly bezel-less device might just emerge. Thanks to ETNews, we know that Samsung has already shown off their 'sound-emitting display' tech at a recent industry expo.
Biometric security is the phrase of the day
It's a shame that it seems the Face ID-like unlocking feature that was rumored to turn up on the S10 likely won't be coming. It was a feature missing from the S9 as well, with Samsung opting for the secure iris unlocking and unsecure face unlock that lots of Android phones can do.
That said, one of the features left off the S9 will be coming – an in-screen fingerprint reader that uses ultrasonic waves to scan your fingerprints instead of an optical version.
Moving the fingerprint scanner away from the camera cluster will be a welcome move when more cameras are added to the back, and would also go pretty nicely with the full-front screen that we're expecting to see.
It's likely that Samsung felt pressure from rivals Huawei and Vivo both already have included this type of scanner in their devices.
You might not get the nifty ultrasonic one if you get the basic model though, a report said that the budget S10 will have a side-mounted optical fingerprint scanner instead.
Summing up
We've scoured the internet for whispers, rumors and credible speculation and while the future is still foggy it's clear that this will be a hell of a phone. We're not sure at this stage if it'll be the generational leap that Samsung needs to cement their top spot, but it might just be enough to keep it for another year.
As always, if we come across more new leaks or rumors that we find credible we'll update this post.
Please let us know in the comments or on Twitter if you feel the Samsung Galaxy S10 will be a worthy successor to the S9? While that was a great phone, it didn't pull the type of sales figures that were expected. Maybe you have an older Galaxy S model, if so would what you've just read tempt you to upgrade? 
Editors' Recommendations: