The best Black Friday deals you can get right now
Because no one likes getting trampled on a Friday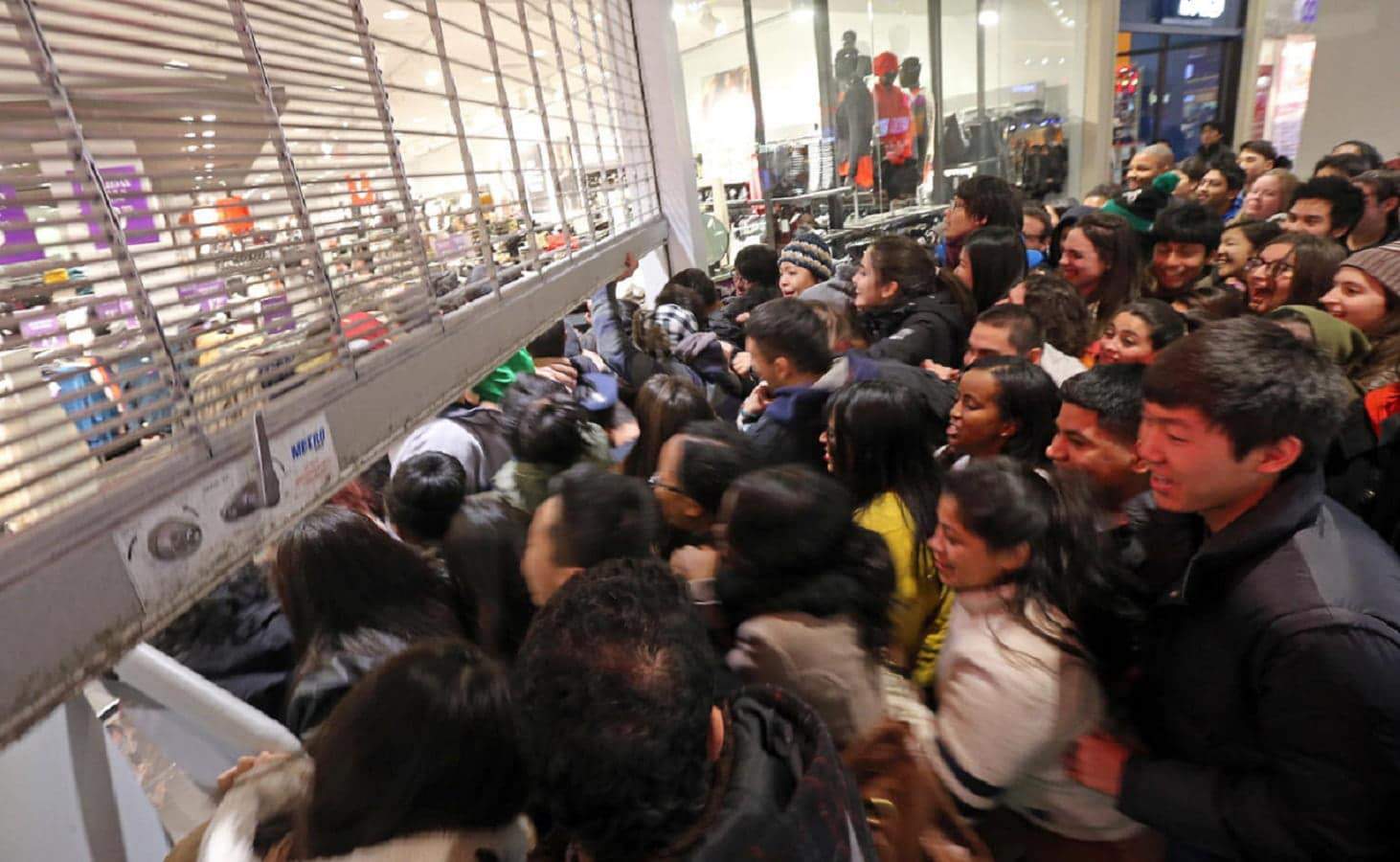 We get it – shopping sucks. Especially when you have to do it with real people at real stores outside in the real world. Now, with that said, imagine doing this all on Black Friday? I mean, have you seen what happens at some of these stores? Seriously, watch this – it's straight-up madness. And there are hundreds of more videos like this.
So yea, if the idea of waking up early and waiting outside of a store like a fiend waiting for their fix doesn't excite you, there's a ton of companies and retailers offering up early Black Friday deals to give you a head start on your holiday shopping.
Having said that, to avoid all the chaos and lines this year, here are all the best Black Friday deals you can get right now.
---
HyperX Cloud Alpha gaming headset – $69.99 (30% off)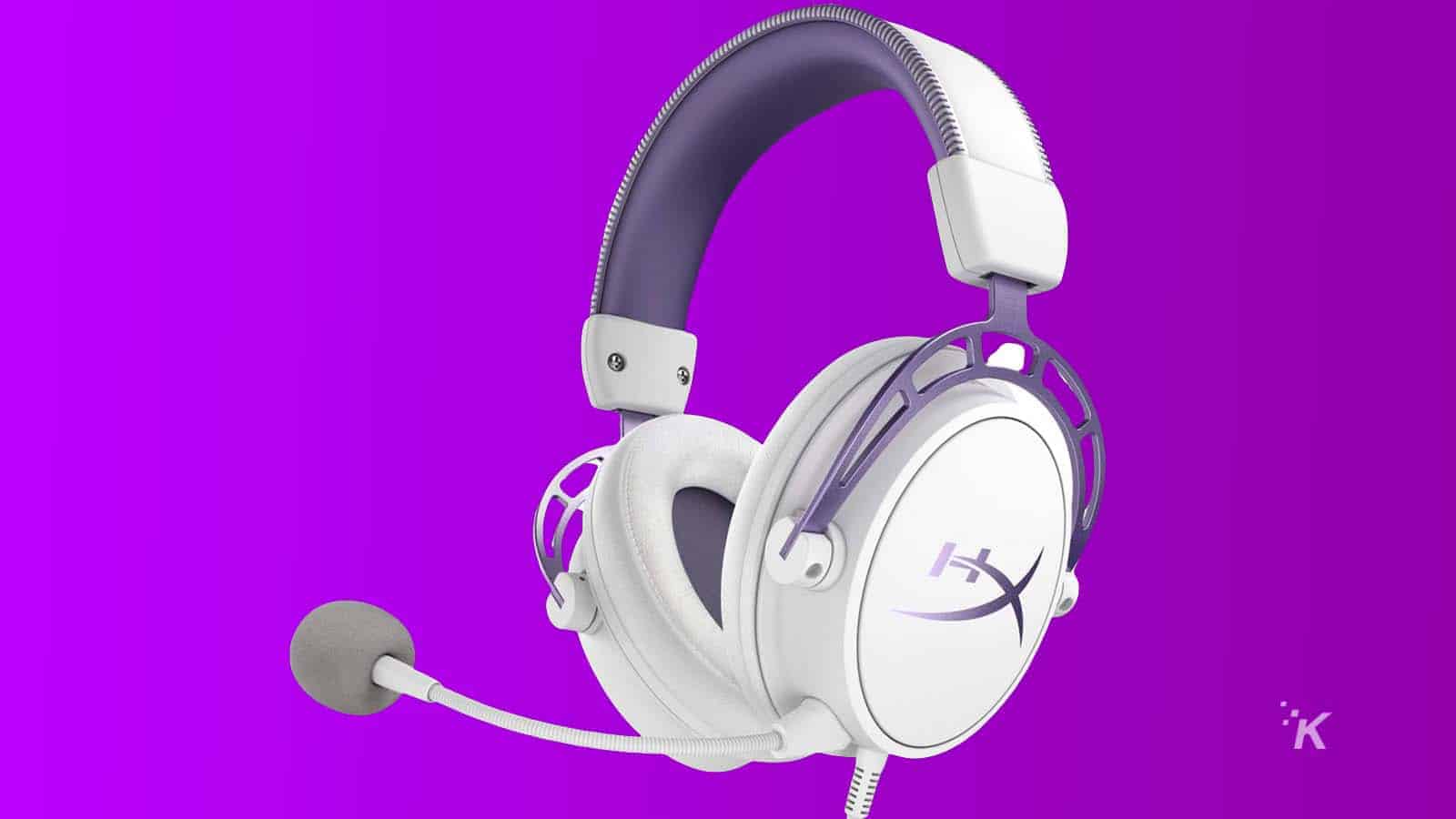 Featuring dual-chamber drivers to give your game sounds more distinction and depth and a detachable braided cable, this HyperX headset is a real winner at only $69.99 this Black Friday.
The Cloud Alpha headset from HyperX utilizes memory foam and an expanded headband for comfort and a noise-cancellation microphone so your friends don't have to hear your roommate yelling in the background. It works on multiple platforms and features in-line audio controls on PC, PS4, XBOX one and other platforms with 3.5mm Ports.
---
Razer Naga Trinity gaming mouse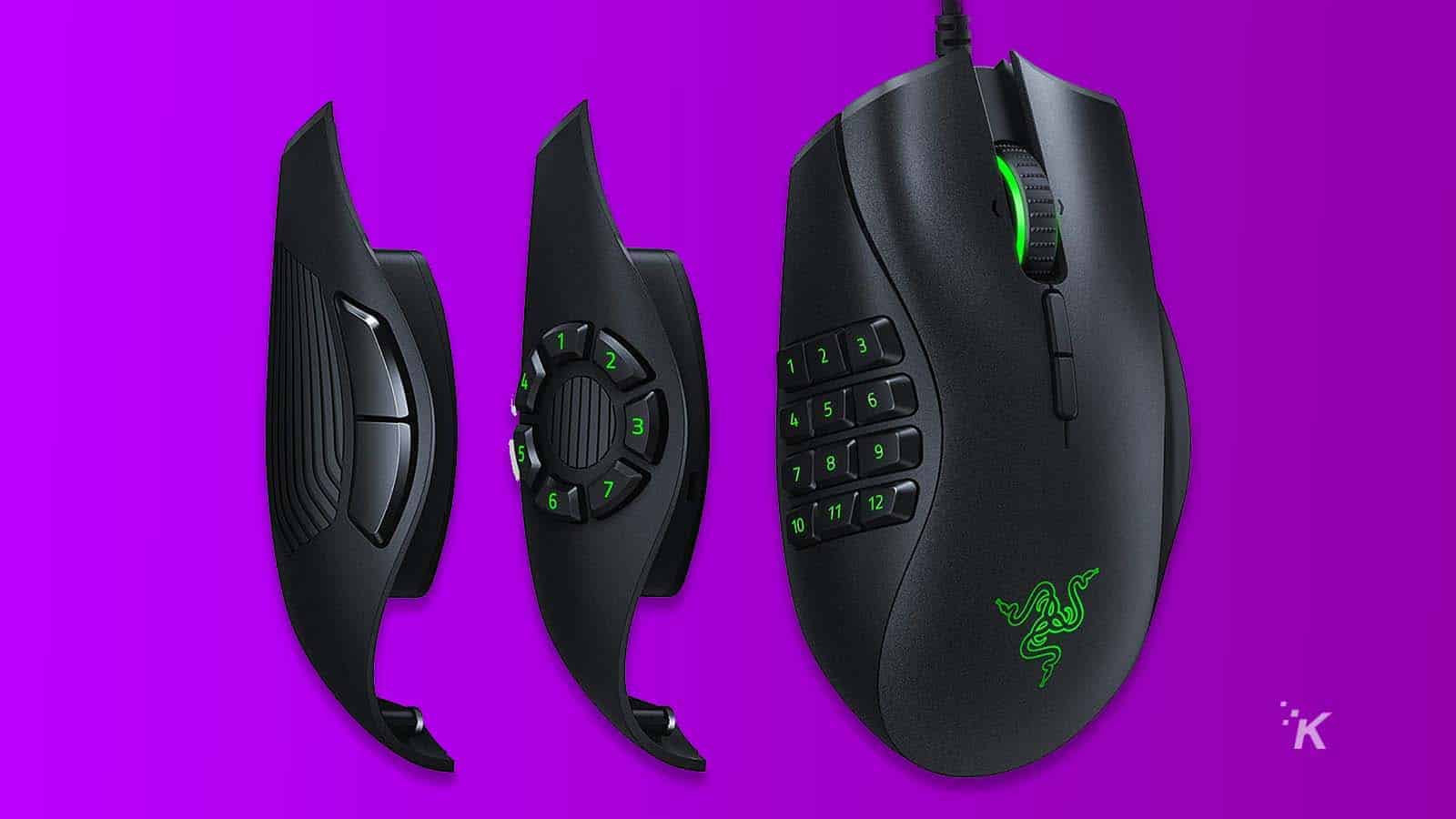 This Razer Naga Trinity gaming mouse has interchangeable side plates for any gaming occasion. The three plates come in 2, 7, and 12 configurations and the Naga Trinity features a true 16,000 DPI 5G Optical Sensor for that pinpoint accuracy and customization. It is normally $99.99, but for Black Friday you can snag one for only $54.
---
Razer BlackWidow Elite Mechanical Keyboard – $97 (originally $169)
This Black Friday, snag a new mechanical keyboard from Razer for under $100. This BlackWidow Elite Mechanical Gaming Keyboard uses orange switches instead of the extremely loud green ones to provide a smoother gaming experience for you and the people on the other side of the headset.
The absolute best part of this keyboard, however, is the price. Typically $169, you can currently get it for only $97. Go quick as this could sell out today.
---
Brydge iPad Pro keyboards
This Black Friday, see if Apple's claim of the iPad Pro being able to replace your computer is true by adding one of Brydge's classy wireless keyboards to your iPad.
---
JBL Early Black Friday Deal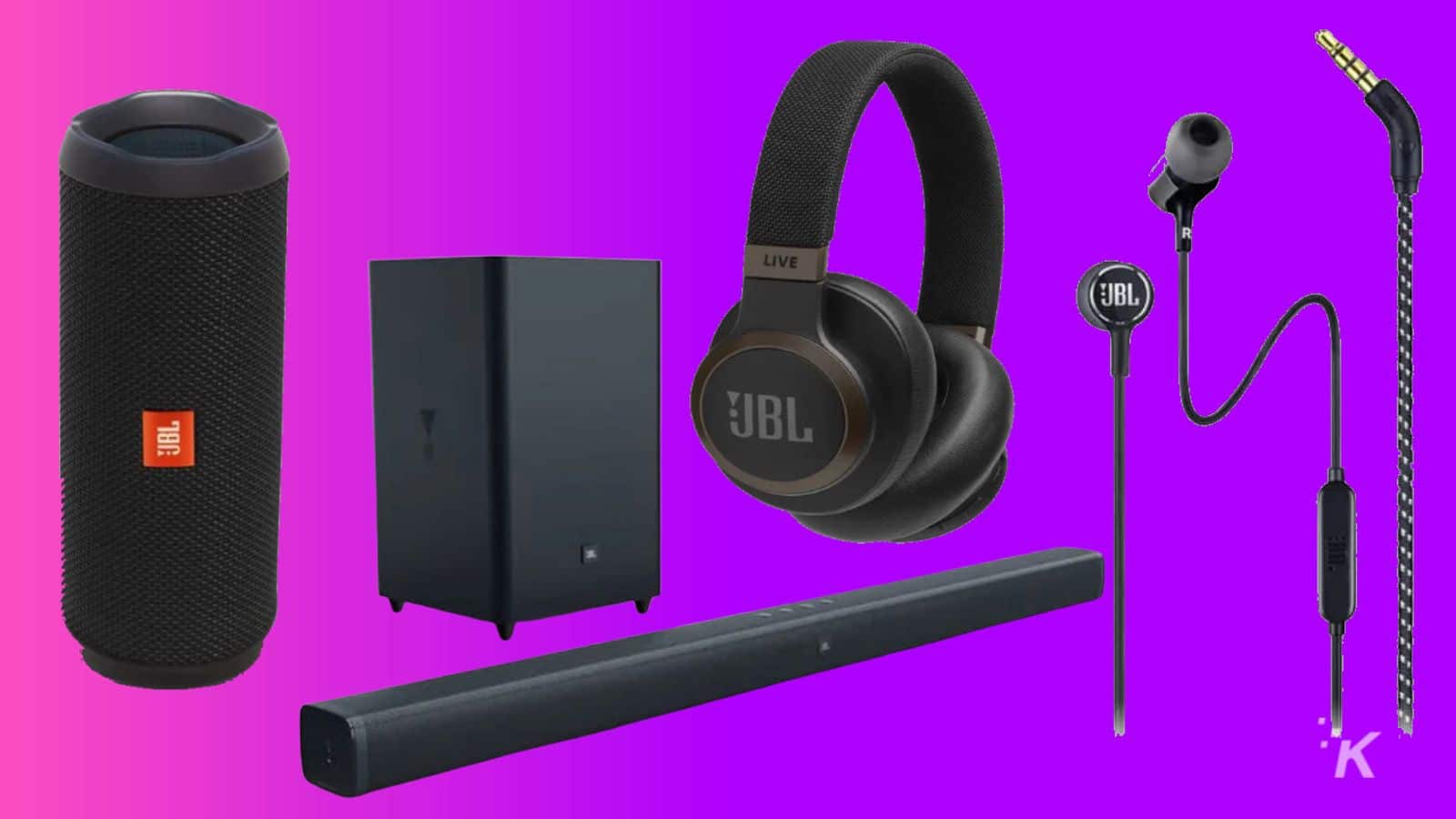 If you're looking to save some cash on some premium audio products or need to cross some people off your holiday shopping list – JBL is offering up a ton of audio gear up in an early Black Friday sale.
This early Black Friday deal has a wide variety of products up for grabs, and they're heavily discounted. Whether you're looking for headphones, Bluetooth speakers, soundbars, and more – JBL has you covered. There's a lot included in this deal, but for the full list of everything being offered this link will get you to the right place.
---
Roborock robovacs – Big sales on multiple versions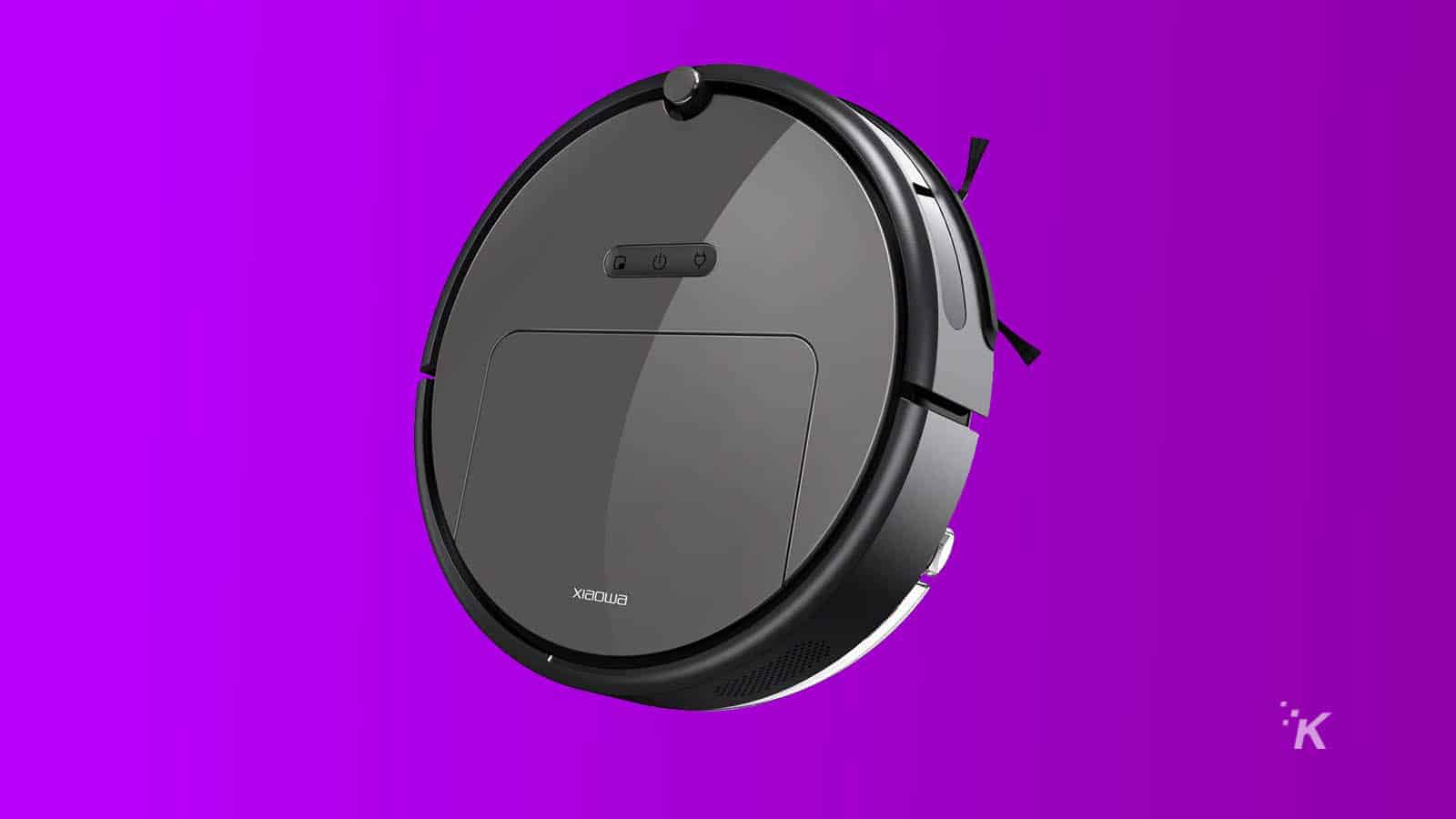 Roborock makes some of the best robot vacuums on the market, at a price that undercuts the big names on the market. There's a deal for every pocketbook here, so have someone else deal with the cleaning this holiday.
---
Grovemade Every Day Carry items – 20% off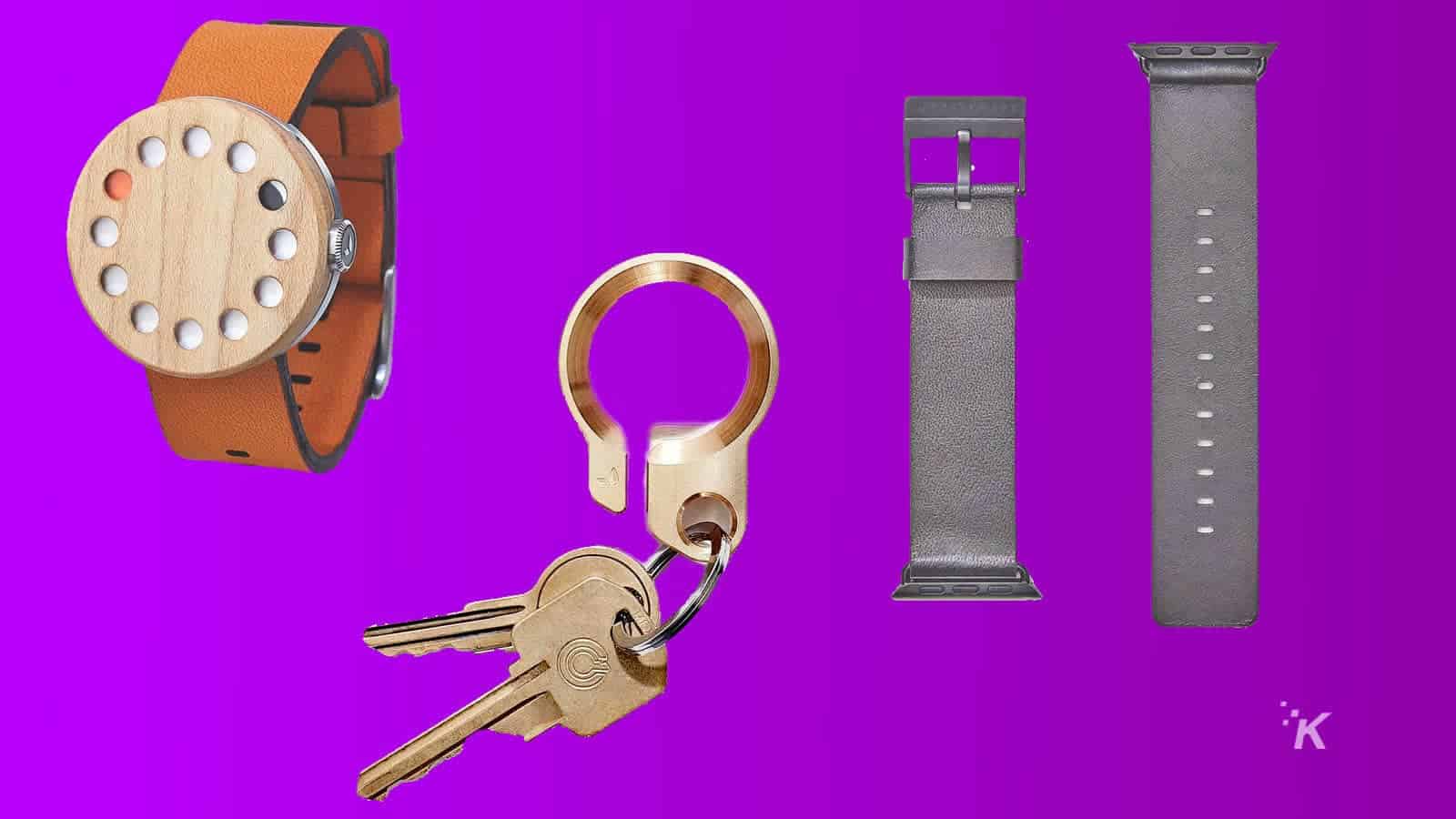 Grovemade doesn't often have sales, but this Black Friday brings the start of a weekend where most of the Every Day Carry section is 20% off. Then, on Cyber Monday, the deals change, but the discounts stay the same.
---
MOFT invisible phone and tablet stands – Up to 30% off
If you like propping up your phone or tablet to watch Netflix or YouTube, one of these MOFT stands is perfect for the task. The best part? They are currently up to 30% off for Black Friday.
---
Airfree Lotus air purifier – $249 (35% off)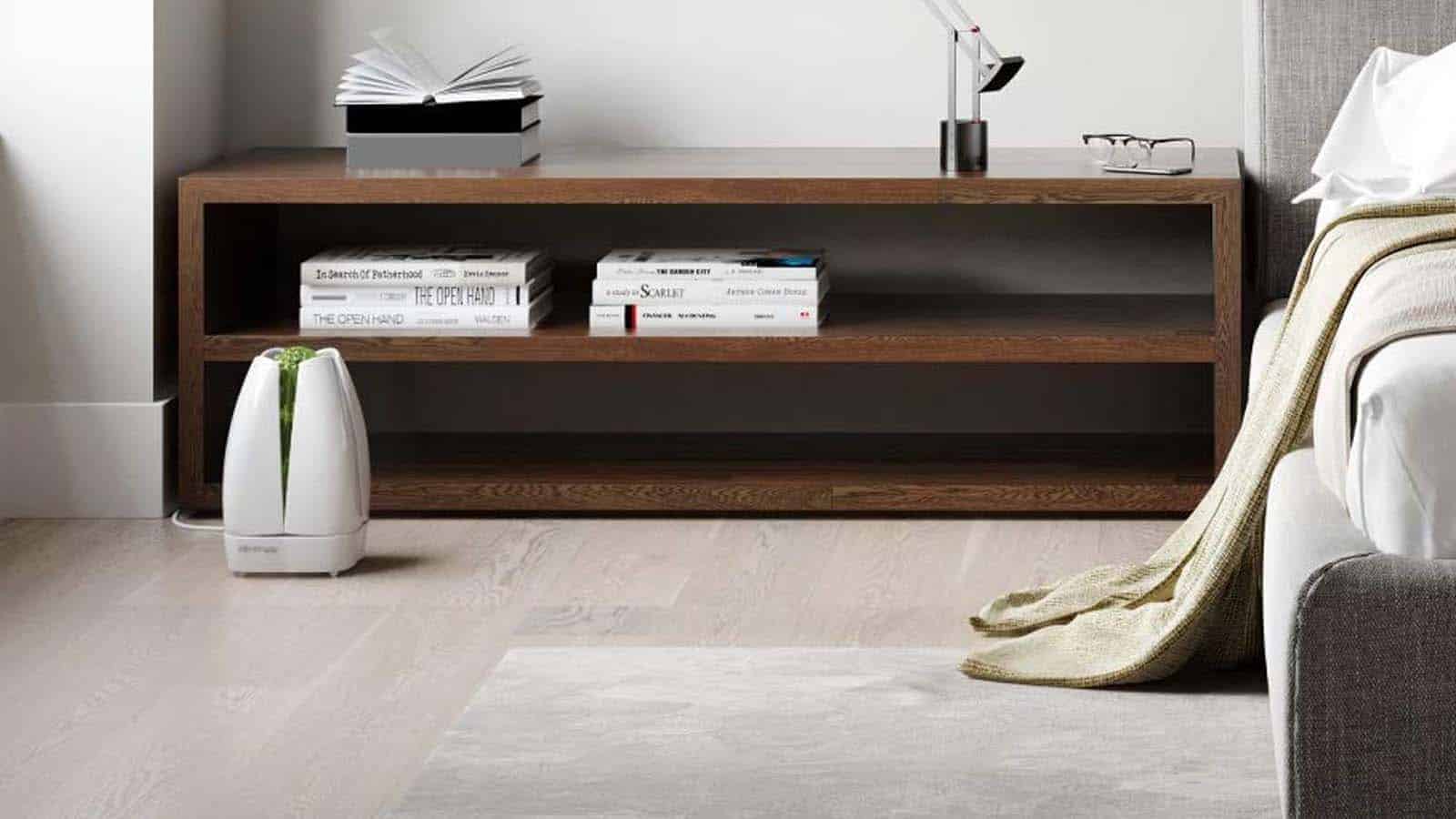 Starting on December 2, and running until the end of December 6; you can get the stylish Airfree Lotus air purifier for 35% off, a bargain for clean air all year round. If you don't want to wait that long, Airfree is also running a Black Friday sale on its Iris 3000.
---
Sega Genesis Mini – $45 (44% off)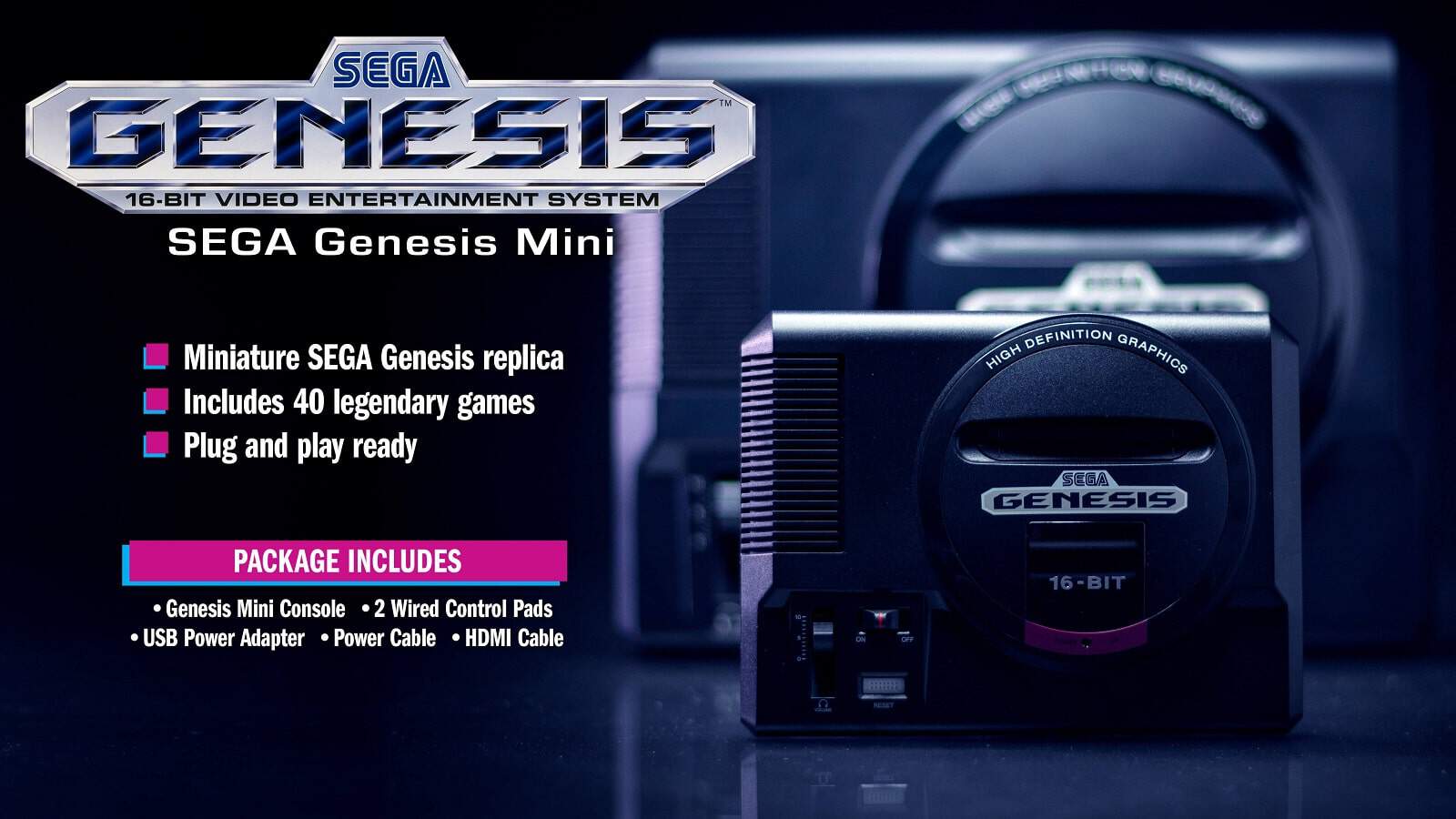 Right now, among the growing list of Black Friday deals, the Sega Genesis Mini is a miniature price to match the console, as you can get one for $50 on Amazon and other retailers. That's a fantastic price to play some Sonic the way it was intended to be played, or experience the zany humor of Toe Jam & Earl.
---
PIQO Projector – $319 w/ code BFCM20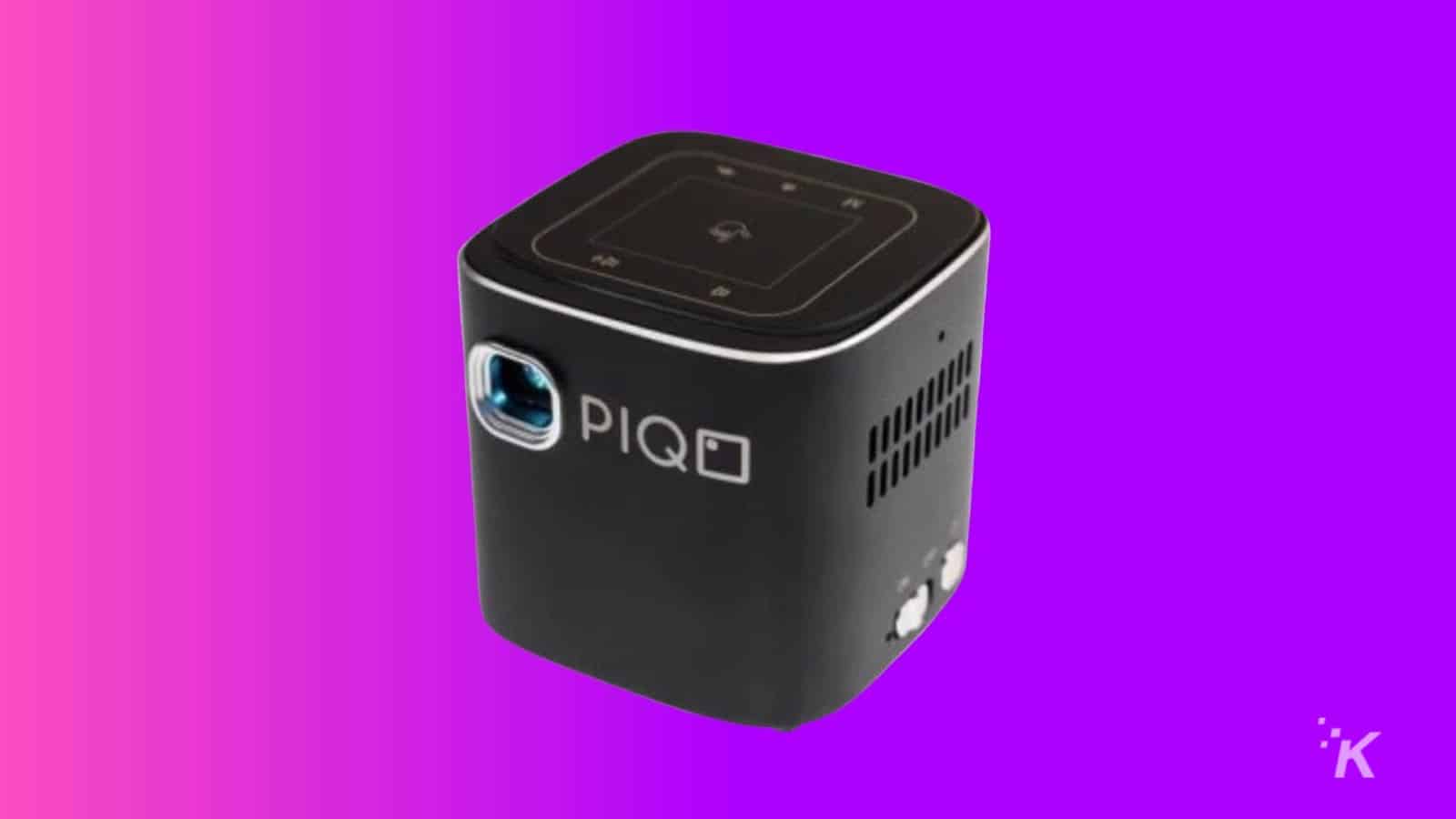 Entertainment is needed on the go wherever you are. PIQO, the Pocket-sized Portable HD Projector is a perfect addition to your travel gear. This tiny compact smart projector is just 2 inches in size! Wherever you go, you can bring PIQO with you and enjoy its cinematic power and Hi-Fi speakers. Compatible with more than 3600 apps, its 240-inch widescreen will amaze your family and friends during your next trip. Get an additional 20% off the already discounted price by using BFCM20 at checkout!
---
Airfree Iris 3000 – $197 (40% off)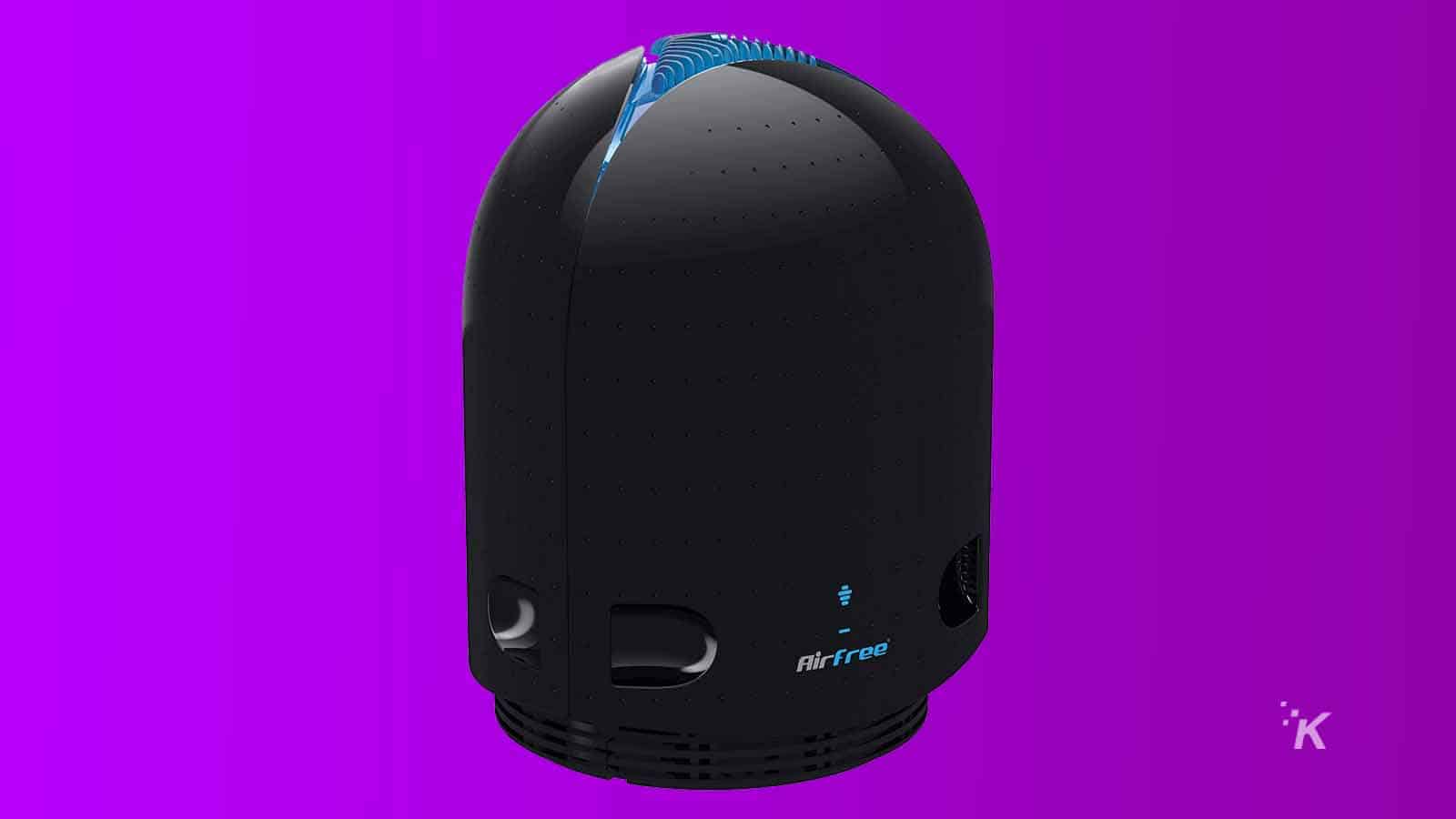 Airfree is here with its innovative air purifying tech that heats the air going through it, sterilizing it at over 400 ºF. You know how boiling water sterilizes it, killing off anything lurking inside? Now imagine that happening to your air, at the rate of 3600 gallons per hour.
Get a hot deal on the Airfree Iris 3000 until Monday, December 1, where it'll be $197, a whopping 40% off the usual price. It might not be the most fun Black Friday deal, but it sure is helpful.
---
Nested Bean weighted sleep clothing for babies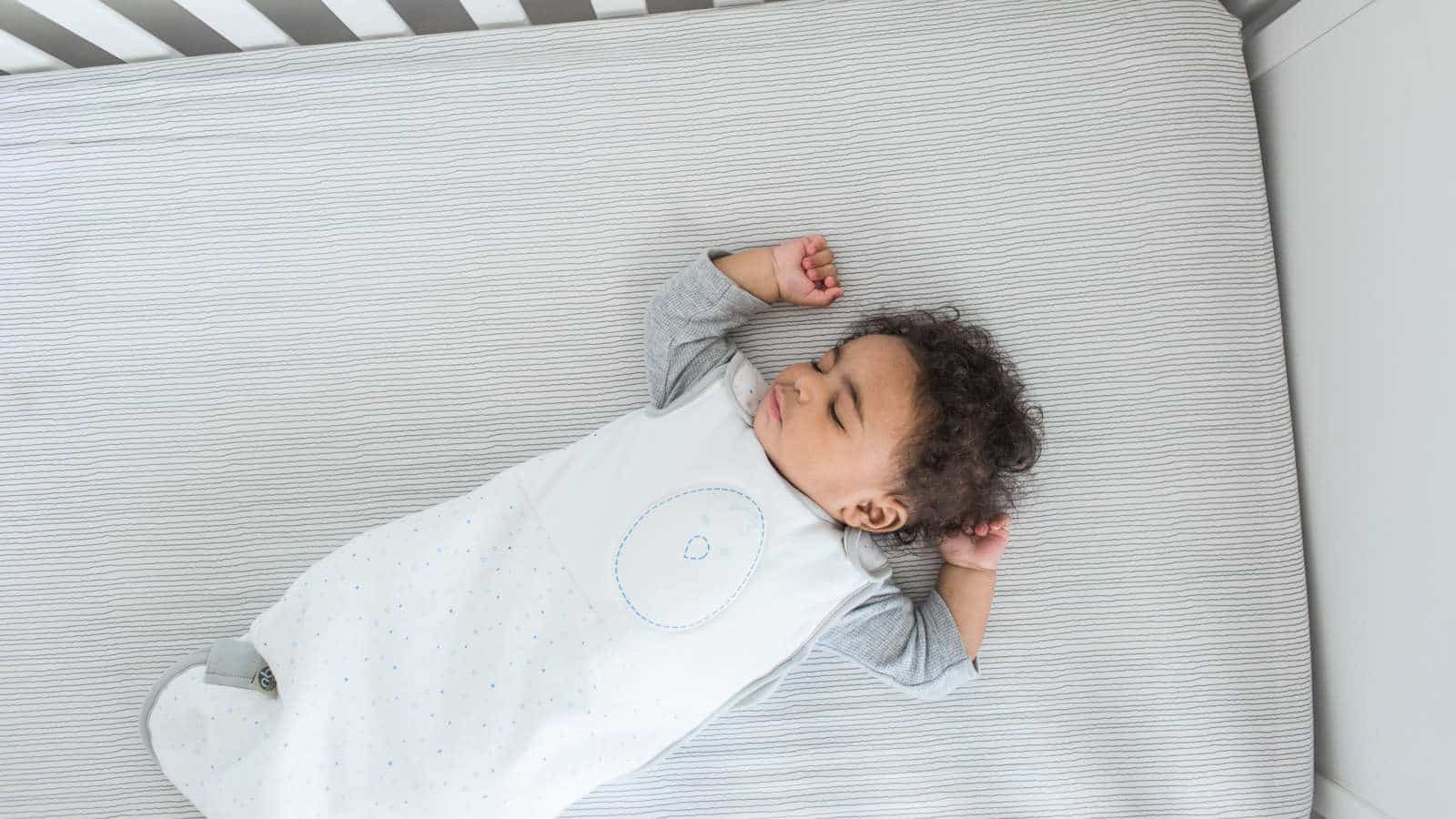 Got a new addition to the family this year? Chances are you're not getting enough sleep, but thanks to Nested Bean you might be on your way to a restful night.
It's pretty simple: Under that cute logo is a lightly weighted pad, which feels like your hand to a sleeping baby. Nifty.
---
LARQ self-cleaning water bottle – 10% off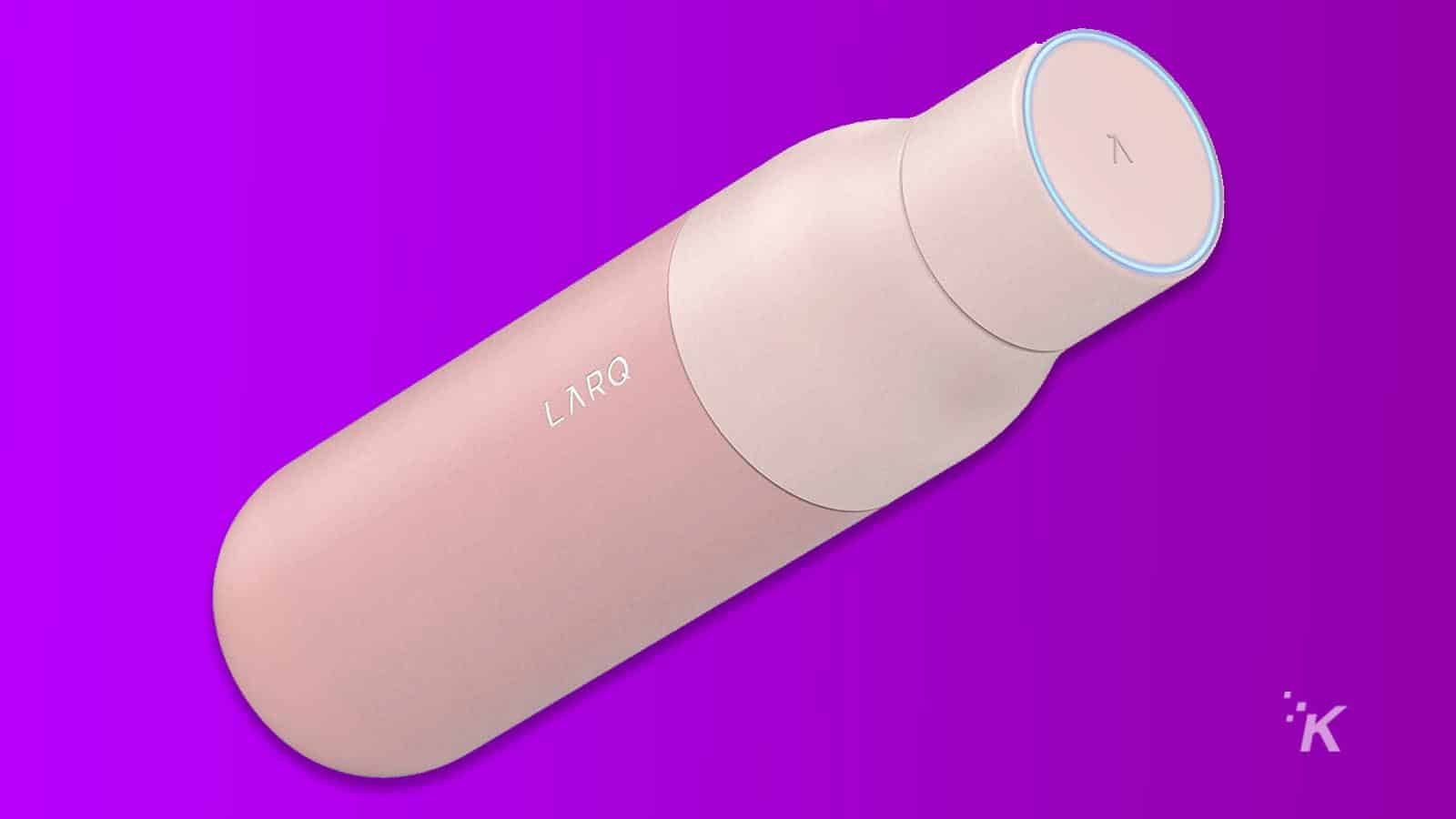 Listen up. You all know about the importance of hydration, right? Did you also know that your humble water bottle could be harboring nasty germs that'll make you sick? Fix that this Black Friday with a LARQ self-cleaning bottle.
---
Custom art of your DNA sequence – $99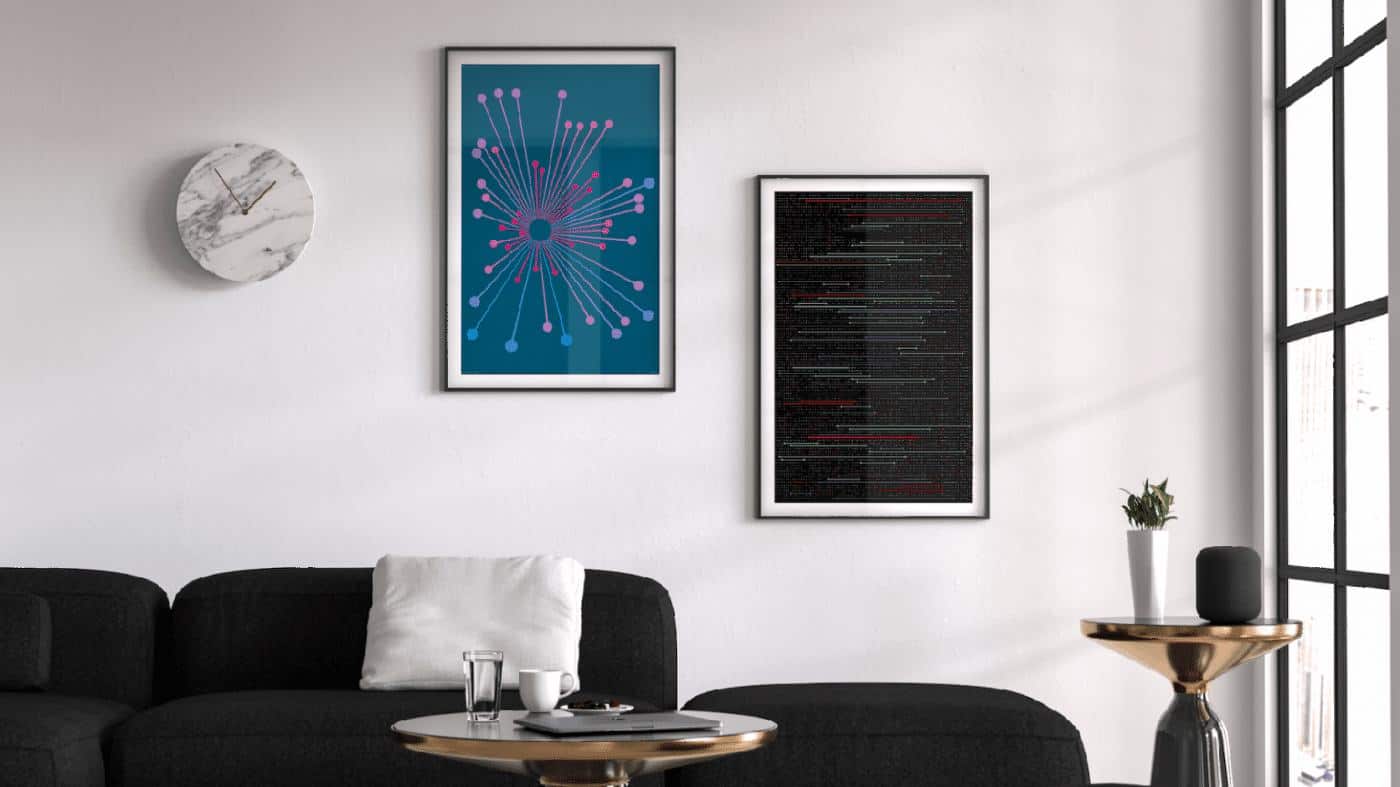 You've heard of getting your genome sequenced by now, but have you heard you could get art made from the results? That's what genetics company Nebula is doing, where for the paltry sum of $99, you can get your genome sequenced and custom artwork created and sent to you.
It's called The Human Art Project, and it's pretty darn cool. I mean, who wouldn't want a piece of customized art to hang on their living room wall?
---
PlayStation 4 and three-game bundle – $199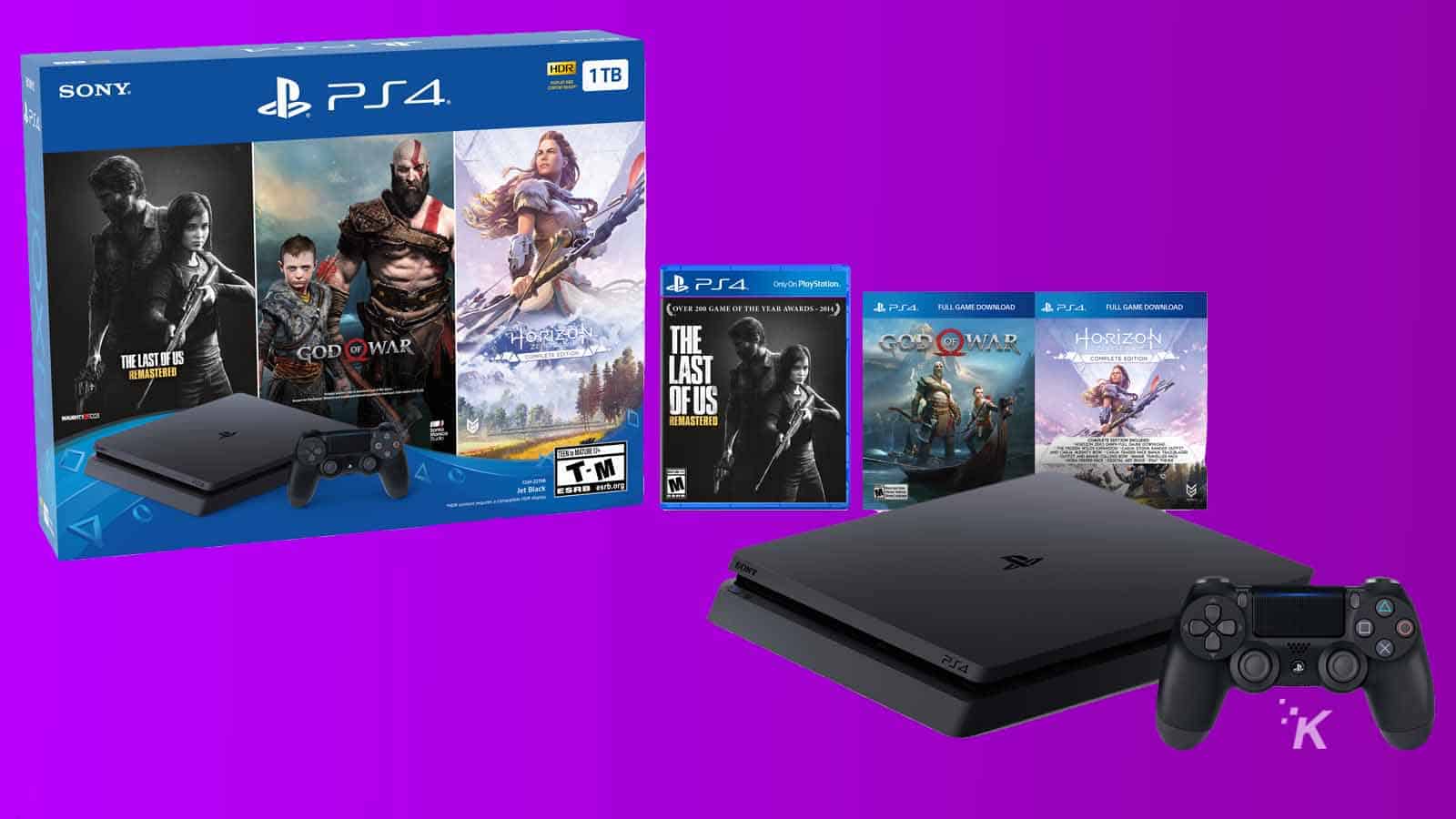 Right now on Walmart.com, you can snag a PlayStation 4 1TB console for only $199. This is a pretty solid deal on its own, but what really pushes it into "amazing" territory is the fact that it comes with three popular games for the console.
---
3 Month Xbox Live Gold Membership – $15 (Normally $25)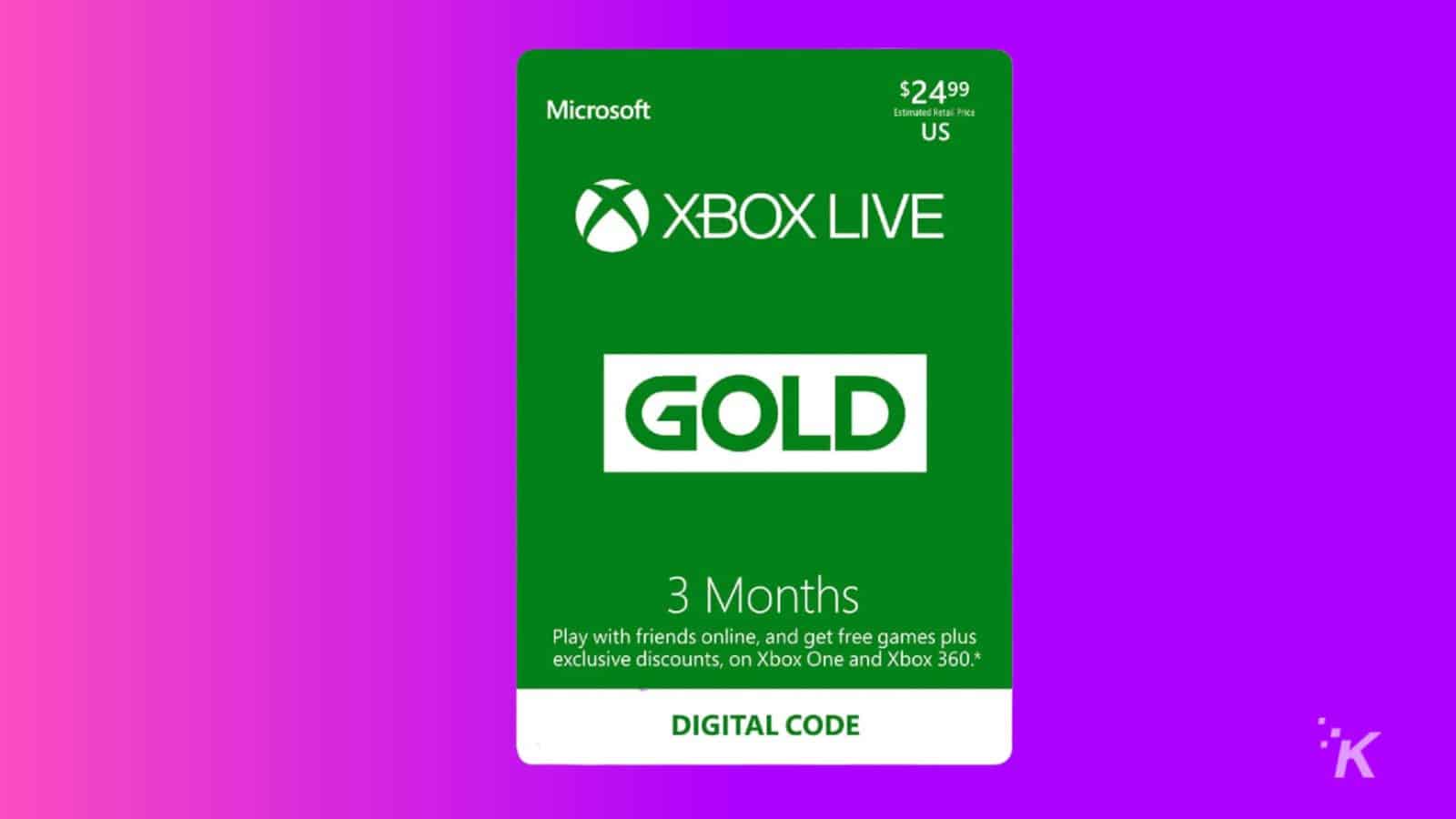 If your Xbox Live Gold membership is getting close to its expiration date, or (yikes!) you just don't have one at all, you can grab a 3 month Gold membership for $15, courtesy of Amazon and Newegg.
As expected, with Black Friday inching closer to us this week, this is by far the lowest price we've seen for this. Typically we see it down to $20, so seeing it at just $15 is a real treat. So be sure to scoop these up while you still can. Either way, it's better than paying the usual $25 for it.
---
Xbox One S All-Digital Edition 1TB – $149 (Normally $249)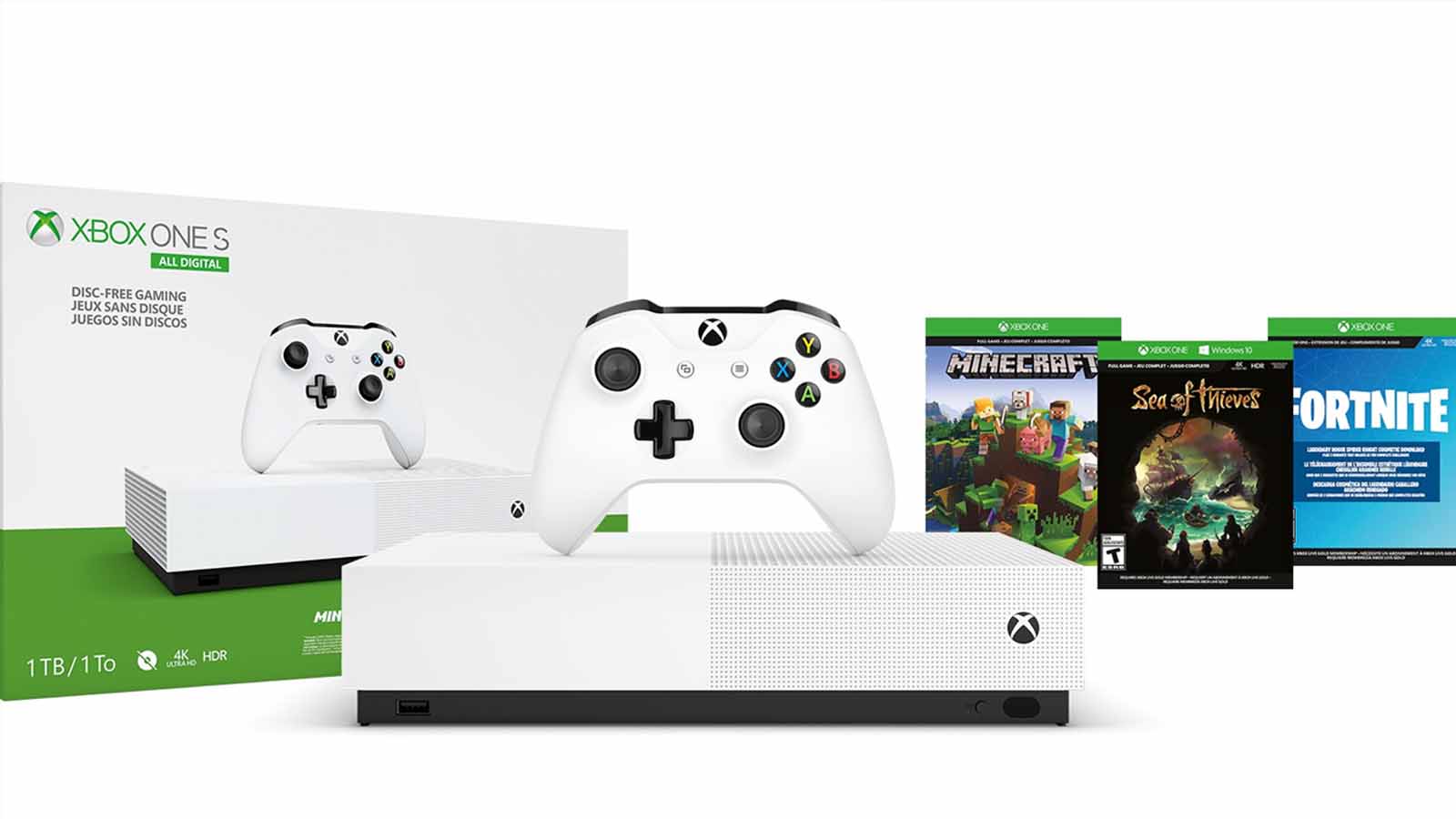 If the name wasn't a tell, the Xbox One S 1TB All-Digital Edition removes the disk drive from the console to help keep the price low on this version. Luckily, the 1TB hard drive means you can download plenty of games without having to worry about space.
---
PlayStation 4 Pro 1TB – $299 (Normally $399)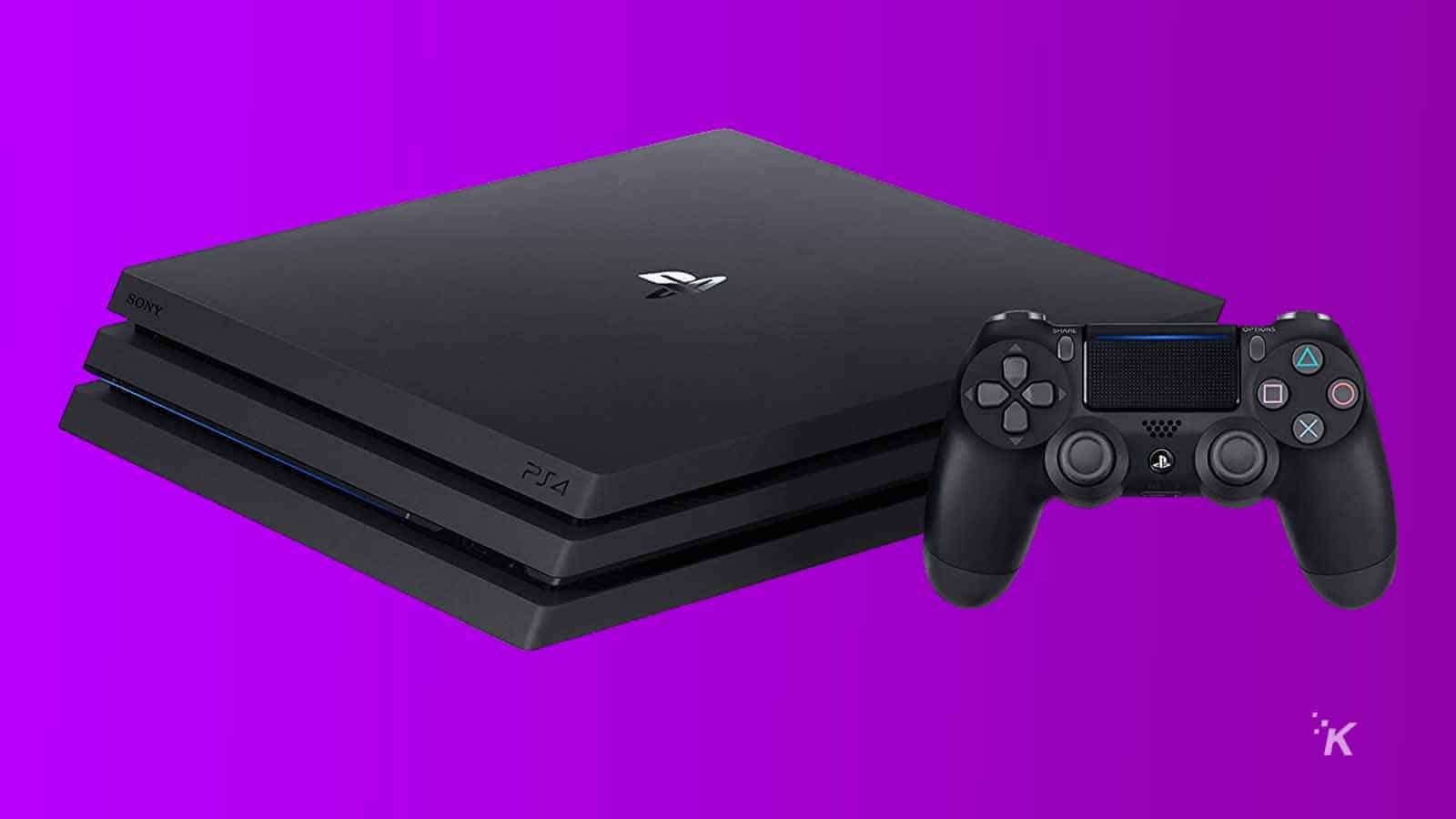 If you are looking to upgrade your PlayStation 4 console or experience one for the first time, this deal on the PlayStation 4 Pro is for you. The console is currently $100 off for the 1TB model, but you have to act fast, these could sell out before Black Friday.
The Pro takes the traditional PlayStation 4 to the next level thanks to 4K graphics, Boost Mode for older PS4 games, and HDR-compatibility.
---
Free Google Nest Mini when you buy a Tile Sticker 4-pack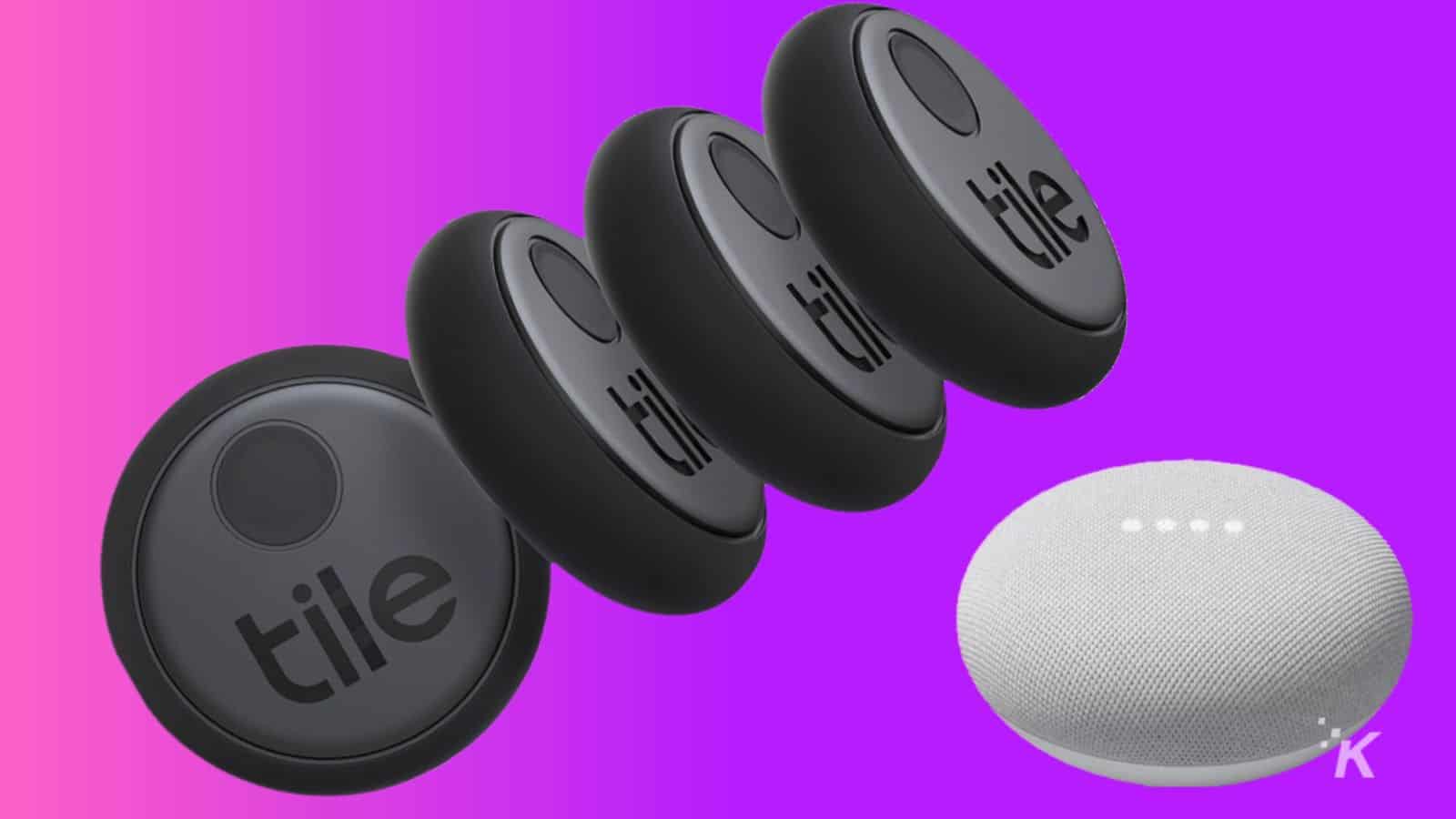 Nobody likes looking for the remote control, their keys, or any of the multitude of personal items that seem to go missing on a regular basis. That's where Tile's Sticker trackers come into play. Add them to anything you can think of, then ask Google to help you find where you've misplaced them.
From now until Black Friday ends, you can get a free Google Nest Mini when you buy an 8-pack of Tile Stickers for an all-time low price of $99. If that's too rich for you blood, Best Buy has a similar deal at a cheaper price for a smaller bundle, Obviously, Best Buy is the better option. If you plan on pulling the trigger on this, better do it sooner than later – this deal will disappear quicker than your TV remote control.
---
MacBook Air – $699 (Normally $999)
If you have $679 lying around somewhere, Amazon is blowing out the 13-inch MacBook Air for just $679. It usually sells for $999, so yea, this is a considerable discount, to say the least. It's a base model, but hey, it's better paying $679 vs. $999. If this is something on your holiday shopping list, we wouldn't think twice about jumping on this.
---
Amazon 4K Fire TV Stick – $25 (Normally$50)
It seems like there's like a million streaming devices out there these days and with so many options it's hard to nail down the best one for your needs. If you're like most people, it all boils down to price. If this sounds like you, Amazon is blowing out the 4K Fire TV Sticks at just $25 a pop. They normally sell for $50. This is a killer price – don't pass this up.
---
Bose Home Speaker 300 – $199 (Normally $259)
The Bose Home Speaker 300 has a powerful sound, thanks to its bass levels and 360 sound capabilities. The speaker is both Amazon Alexa and Google Assistant-enabled and is small enough for any room or studio apartment. It comes in black and silver, but the latter color scheme is nice.
---
Apple iPad (2019) 10.2 Inch, 32 GB Model – $299 (Normally $329)
If you take a look at some of the product screenshots, Apple is trying to target artists and the creative-types with the new iPad. With a bigger display, solid graphics card and ability to use a smart keyboard, it's an appealing purchase no matter what you plan on using the iPad for. Whether its a project, FaceTiming with friends, or browsing, this is one deal you don't want to pass up.
---
Apple AirPods Pro – $234.98 (Normally $249)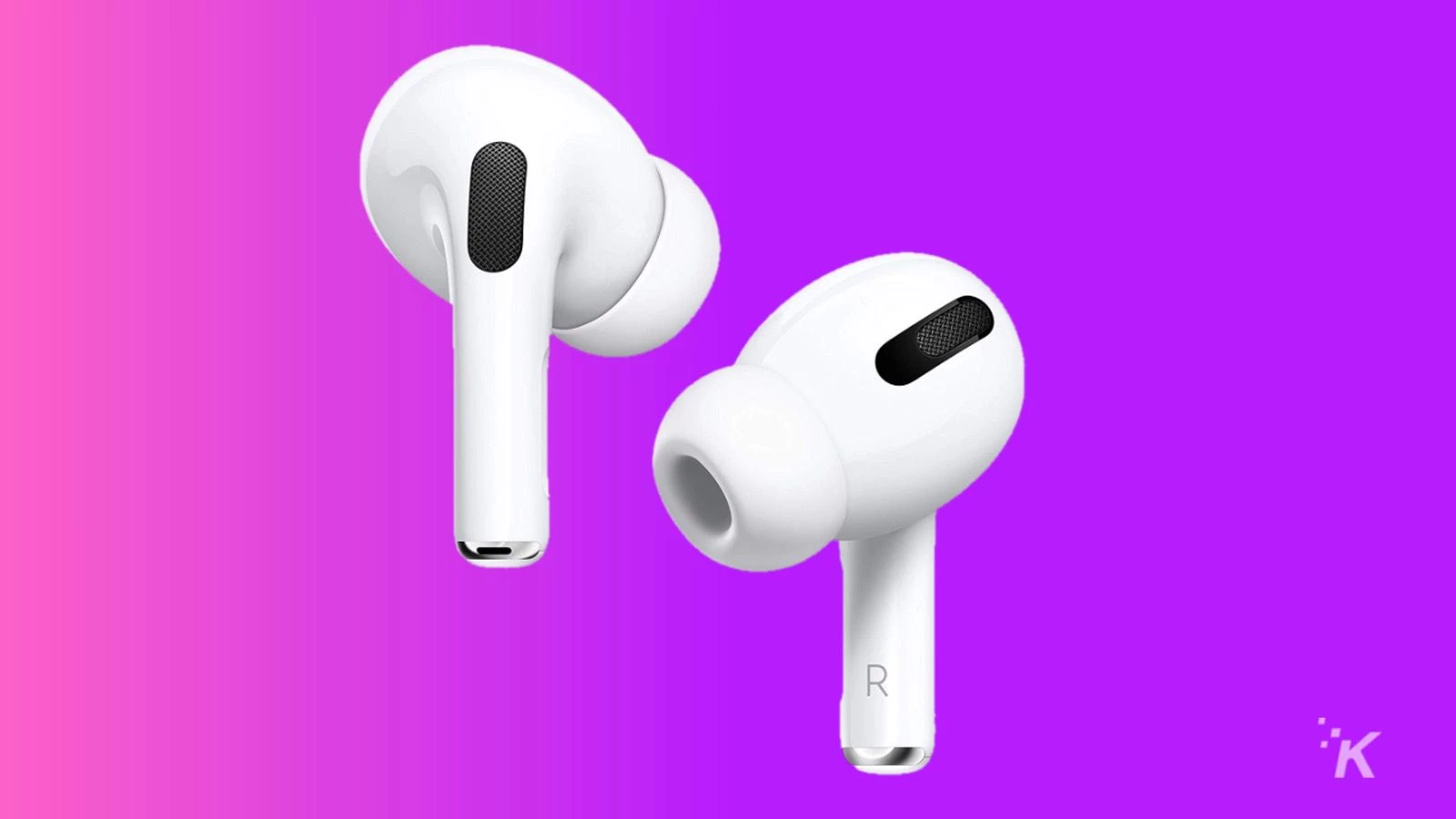 The AirPods are on track to be not only the best selling headphones but the best selling gadget this year. The Pro model has all sorts of great features including outside noise cancellation, sweat and water resistance, and long battery life.
---
Klipsch T5 True Wireless Earphones – $149 (Normally $199)
If you are looking for a pair of wireless headphones that are comparable in quality to the AirPods, then the Klipsch T5 comes close. Its battery life is solid and give the listener great sound quality. Klipsch's patented oval ear tips add some extra comfort for a walk around the neighborhood or for an exercise session.
---
Roku Streaming Stick+ – $30 (Normally $59.99)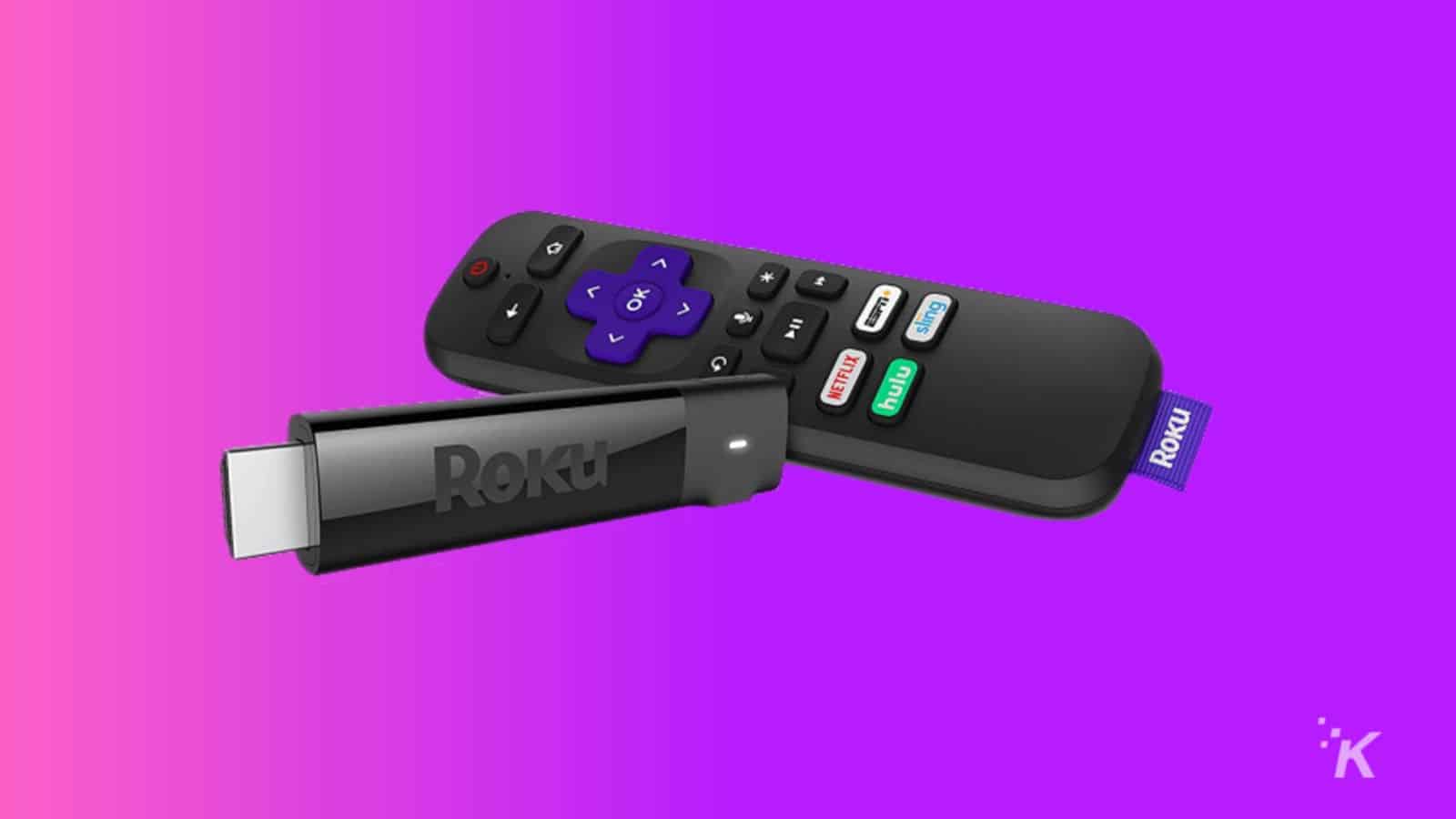 The best "bang for your buck" streaming stick might be the Roku Streaming Stick+. It has all the components needed for a good streaming device. The Streaming Stick+ can stream 4K, is Alexa and Assistant-enabled and has a long-range wireless receiver. All great features if you are looking to build out a home theater.
---
Fitbit Versa 2 – $148.99 (Normally $199.95)
Who do you know that is going to try to exercise more for the new year? Why not get them one of the best fitness trackers on the market, the Fitbit Versa 2. The smart band also tracks your heartbeat, footsteps, and calories burned. Also, if you're interested, it can track your sleeping habits. Versa 2 can be connected to a variety of apps including Spotify.
---
Amazon Fire HD 8 – $49.99 (Normally $79.99)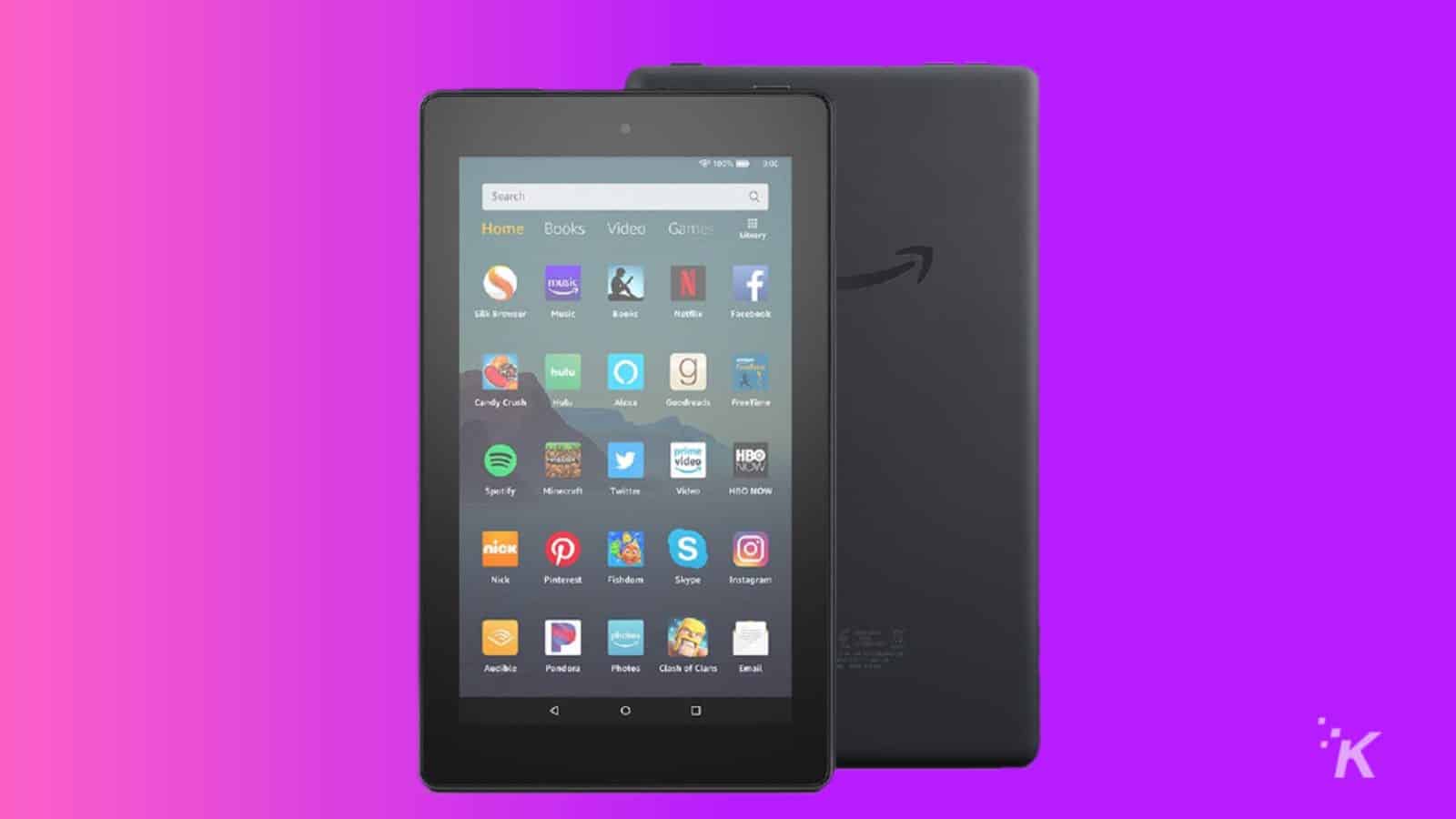 Amazon's Kindle Fire tablets are always good gifts. This model is 8 inches tall, which is perfect for reading a book or watching The Boys on Amazon Video. The 8 also comes in four different colors, if the person you are buying this for likes to have gadgets in colors other than black.
---
Amazon Kindle Paperwhite – $84.99 (Normally $129.99)
On the other end of the spectrum, if you are looking for a Kindle that is just an e-reader, the Paperwhite is a good choice. It's thin, lightweight, water-resistant and is now compatible with Audible. The new Paperwhite also comes in two different colors.
---
Lenovo Ideapad 330s – $329 (Normally $449)
Lenovo is a good computer brand to rely on, and the Ideapad 330s is also very good. It may not have a touch screen or the ability to fold it into a tablet, but the Ideapad 330s has solid specs behind it (256 GB SSD, 8GB of RAM, quad-core AMD processor, etc.). It also has a big 15.6 screen and good battery life.
---
Farberware 3.2 Quart Digital Air Fryer – $39.00 (Normally $69)
Having a home fryer is great until you have to clean up. This air fryer from Farberware eliminates the need to wipe away an oily mess, and it cooks healthier meals. On the front of the fryer, there is a digital screen to input your cooking time and temperature.
---
Refurbished Ring Video Doorbell ($60)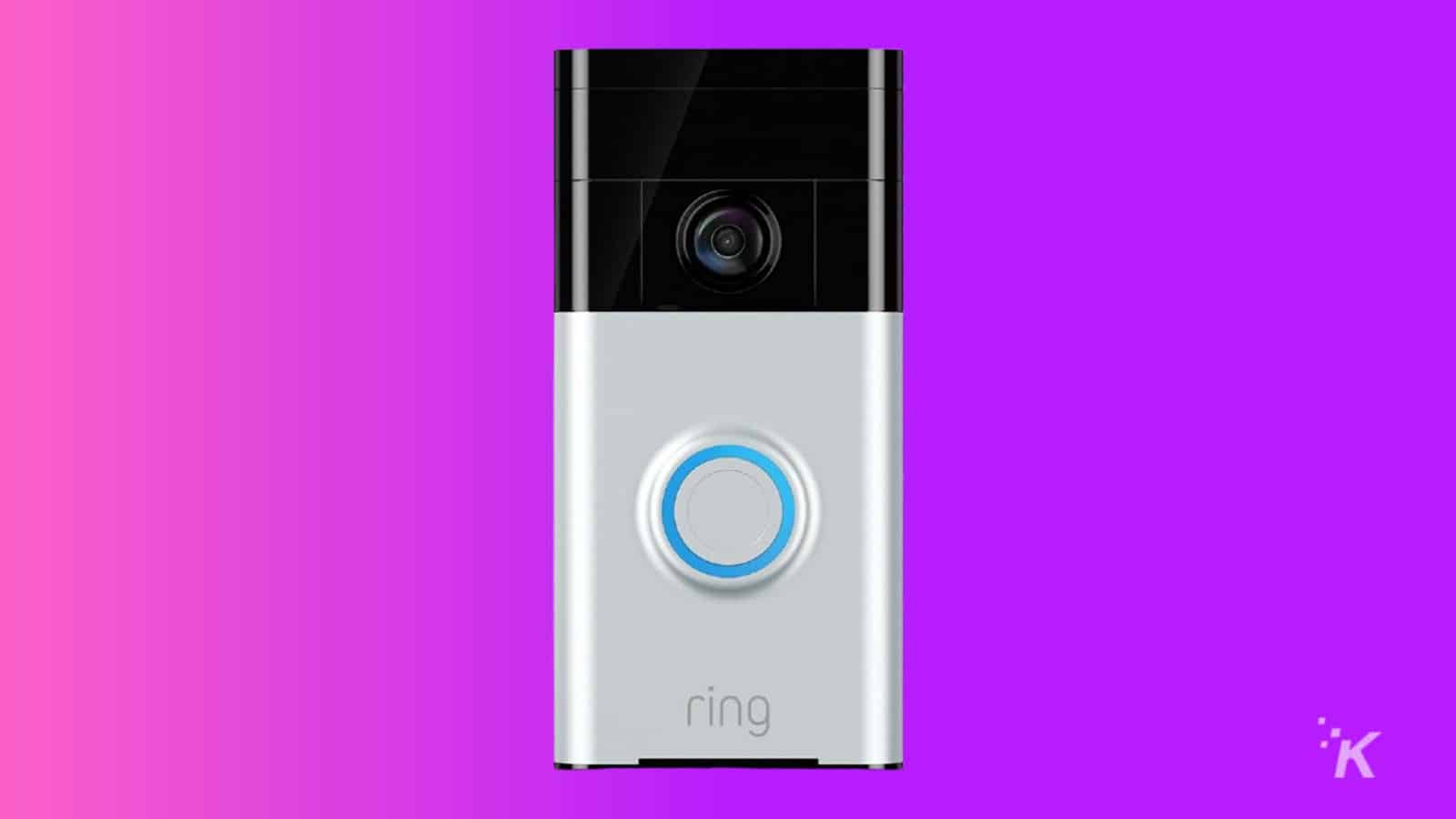 If you don't mind a refurb, Amazon is blowing out Ring Video Doorbells at just $60 a pop. They normally sell for $90. And since it's an Amazon certified refurb, Amazon slaps an additional one-year warranty on it. That's not bad, especially for the price.
Again, you get this for the killer price of $60. Whether you plan on buying this for yourself or knocking someone off your holiday shopping list – this is a killer deal and it shouldn't be passed up.
---
Xbox One Controller – $40 (Normally $60)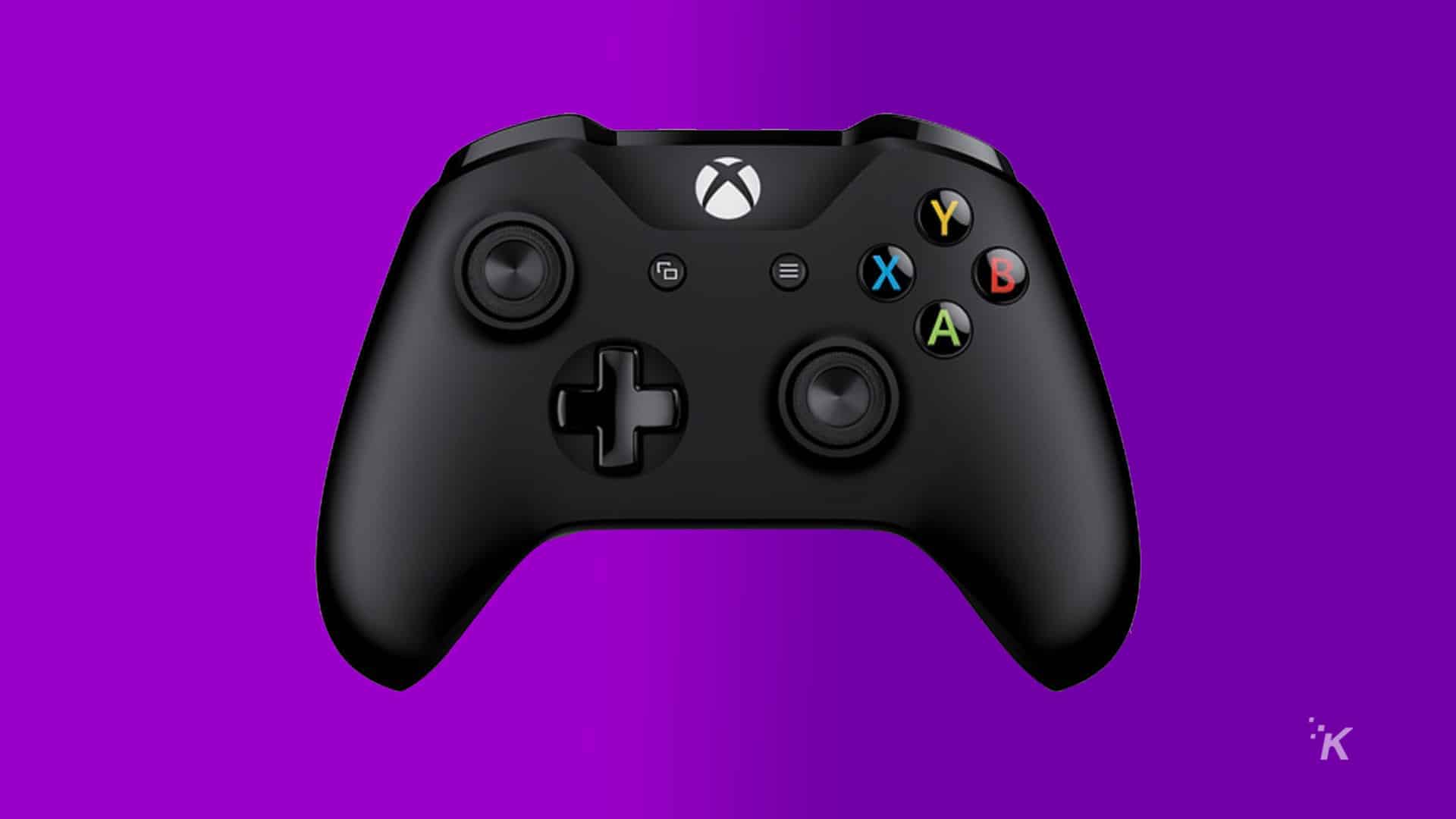 If for some reason you or someone you know are in need of a spare Xbox One controller, Amazon is currently running an early Black Friday deal that puts one in your hand for just $40 each. If Amazon isn't your cup of tea, Microsoft is running the same deal too. If you go the Amazon route, you get it with free shipping. Not to mention, you'll probably get it faster too.
When it comes to the controllers, these are the newest models that have Bluetooth built right into them, meaning they'll also work with your PC without the need for an adapter. We don't normally see these prices drop further than this, so we suggest jumping on this now sooner than later. These will sell out fast.
---
One Year PlayStation Plus Membership – $43 (Normally $60)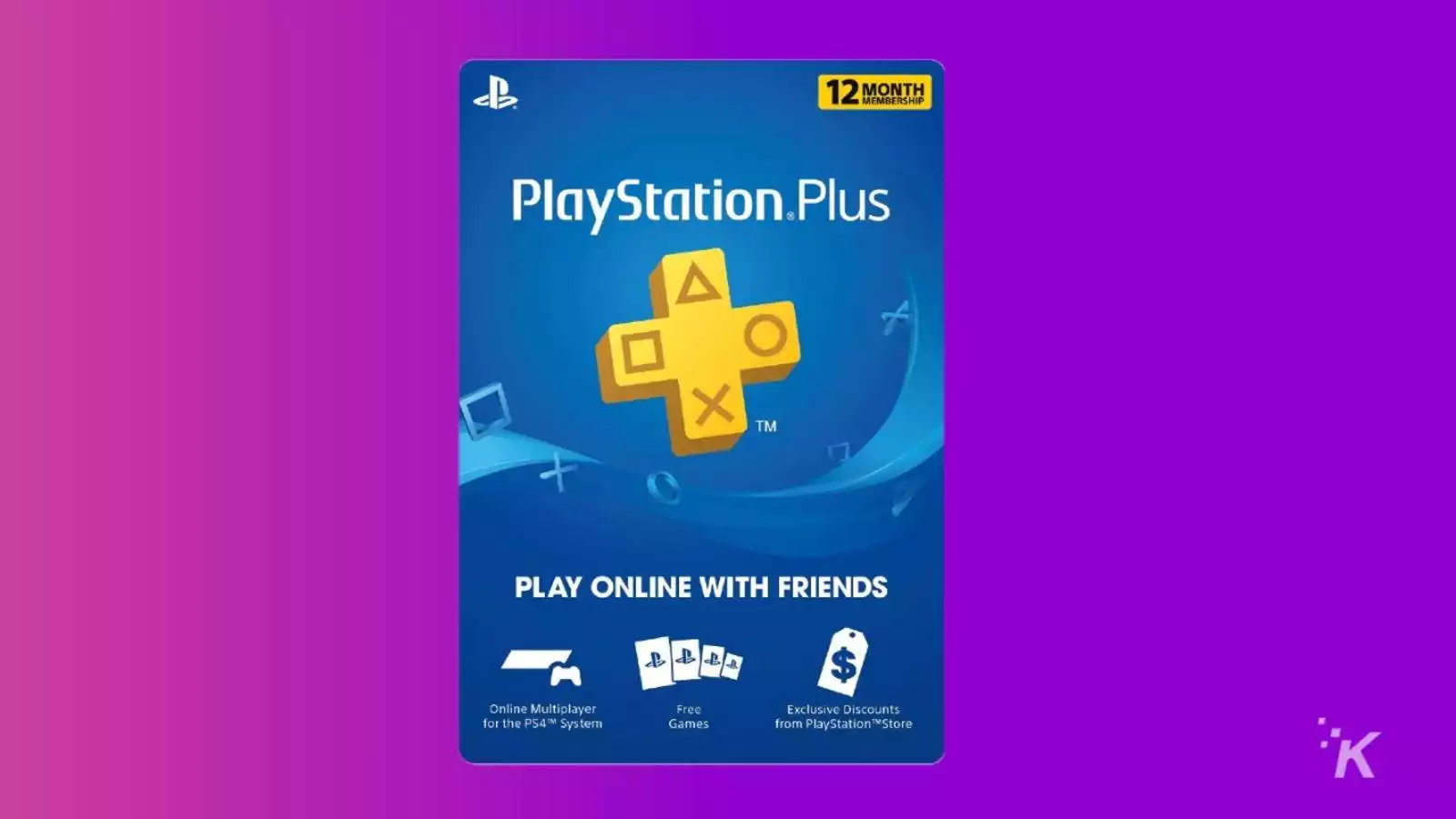 A PlayStation Plus membership costs $60 for the year. This deal via Green Man Gaming gets it in your hands for just $43. That's a whopping $18 discount and by far one of the lowest prices we have seen all year.
This card provides a one-year membership to Sony PlayStation Plus. This membership allows you to play many games with your friends over the internet. Try online multiplayer or access PS Plus games through the Instant Game Collection. You have early access to new games and discounts and can save your games online.
---
Free 3 months to Amazon's Kindle Unlimited eBook service (Free)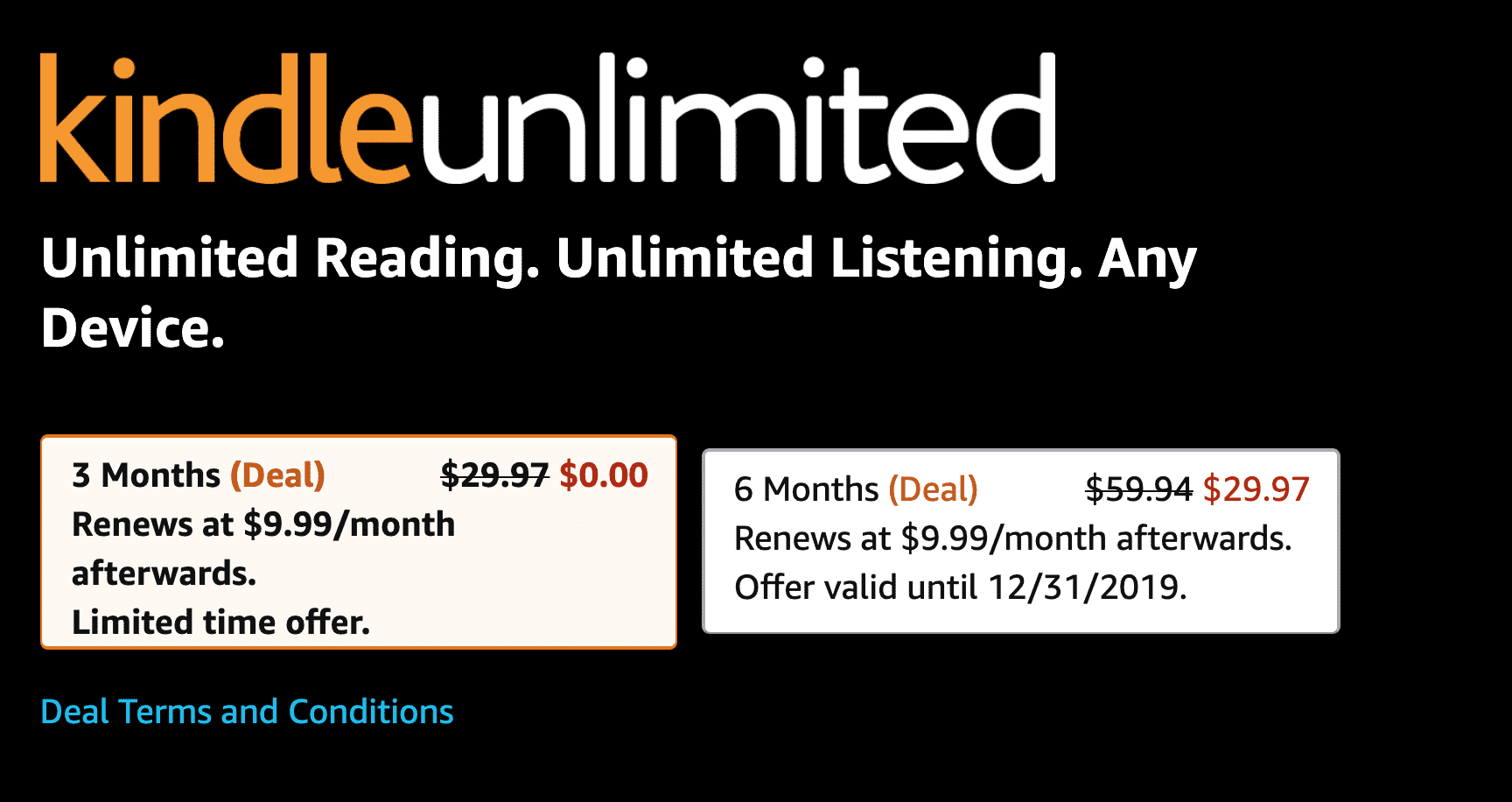 Listen, free is free. And if you're someone who enjoys binge reading and doesn't mind reading it from a digital device, this is obviously a no-brainer. And even after the free three-month trial, the service isn't expensive by any stretch. Once the trial is over, the $9.99 monthly rate kicks in. You can cancel anytime – no strings attached. Honestly, you'd be crazy to pass this up.
---
One Year Subscription to Tidal w/ Sennheiser Headphones – $120 (Normally $220 total)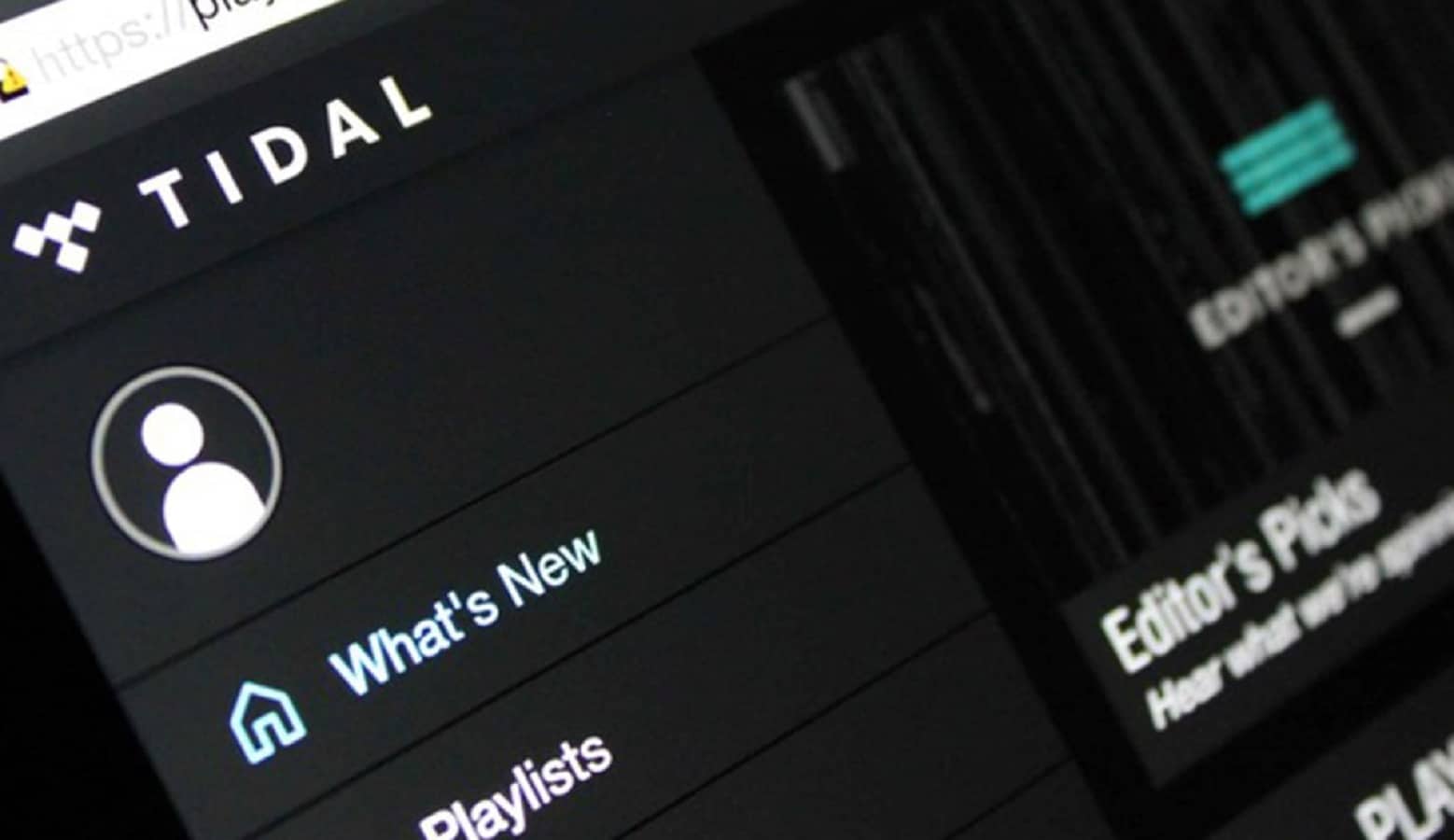 Tidal is a great music streaming platform. Sennheiser makes great headphones. With this deal, not only will the gift receiver get a year-long subscription to a solid streaming service, but also a free pair of headphones to enjoy it. Awesome.
---
Amazon Black Friday Week Deals ($50-$200)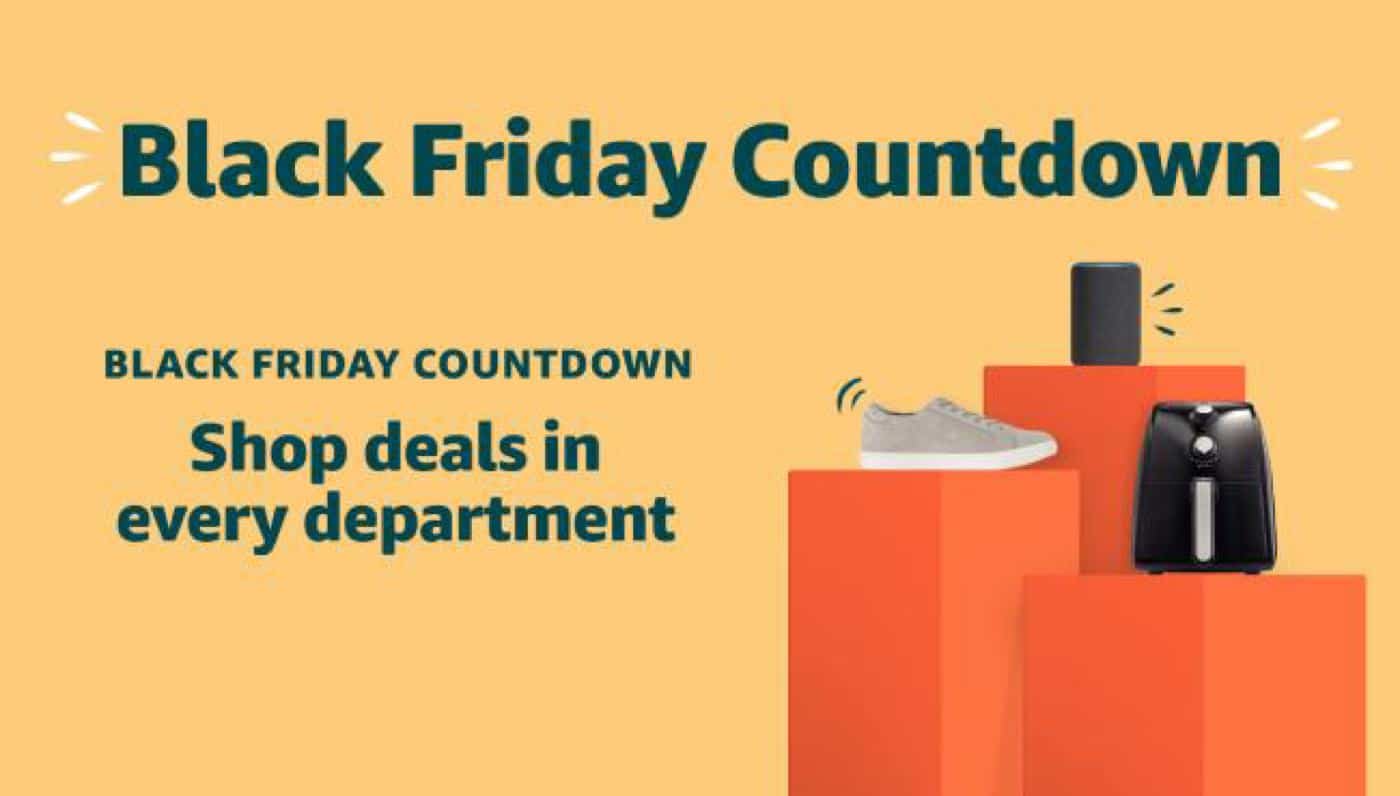 Black Friday has arrived at Amazon. Sure, it's just a week early, but who's complaining. By now, we all know Black Friday officially starts the day after Thanksgiving. As we can see, Amazon is jumping the gun a week early with a bevy of deals in an event they call Black Friday Week.
We'll outline some of the highlights below, but for the complete list of everything being offered in Amazon's Black Friday Week sale, the complete list can be found here.
Kindles
Fire TV
Fire Tablets
Ring Doorbells
---
As you can see, there's a lot here. But this is just the tip of the iceberg. More early Black Friday deals will be available throughout the rest of the week so be sure to bookmark this page as we will be regularly updating it with new deals.
Obviously if you're here, you're in need of some gift ideas. You're in luck – be sure to check out our Best Tech Gifts Under $50 post here. And if you're looking to score more deals, check out our dedicated deals page for more discounts.
Editors' Recommendations:
Just a heads up, if you buy something through our links, we may get a small share of the sale. Click here for more.
Follow us on Flipboard, Google News, or Apple News