All the video games being turned into TV shows
After the success of shows like The Witcher and Arcane, tons of video games are being adapted into TV shows.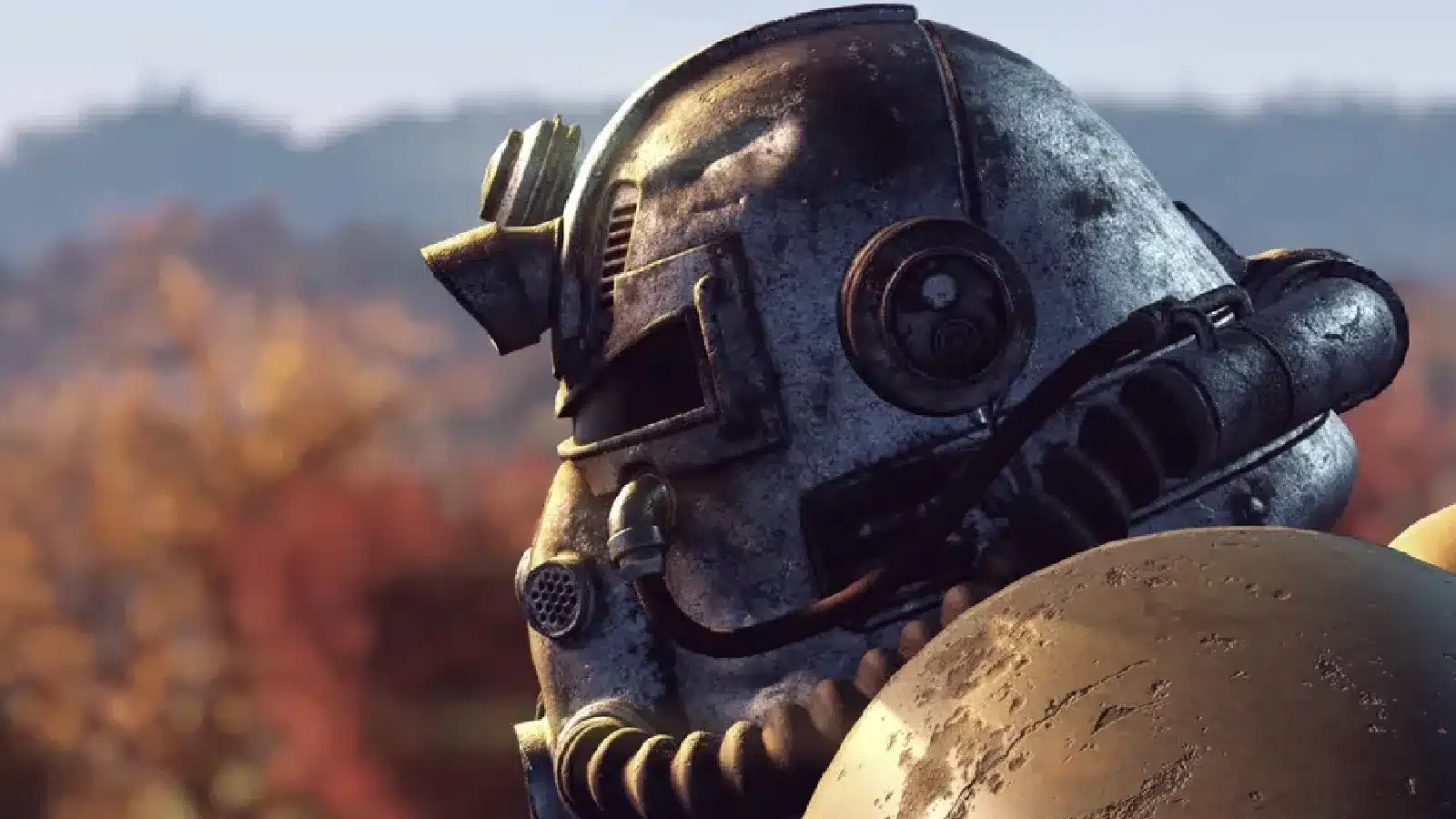 Video games can tell stories through their gameplay that are just as, if not more, gripping and immersive than TV shows and movies.
And now, many video game developers and entertainment producers are turning some of the most beloved game franchises into TV shows.
After the success of shows like The Witcher and Riot's Arcane (based on League of Legends), there are plenty of others looking to bring video game stories to television platforms like Netflix and Amazon Prime Video.
We've scoured the web in search of all the popular video games that are rumored or revealed to be currently in the works. Check out some of our favorites below.
These video games are being turned into a TV series
There's a big list of iconic game series being turned into TV shows, so buckle up and let's get into it.
God of War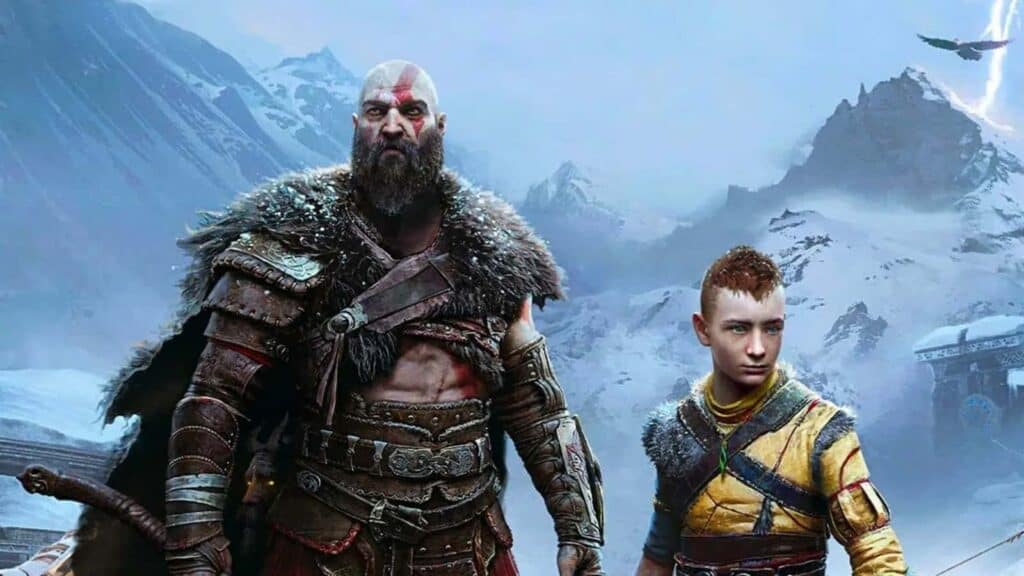 Rumors of a God of War television series circled around Amazon for a few months ahead of the release of 2022's God of War Ragnarök.
Now, a month after the critically acclaimed sequel to 2018's God of War was released, Amazon has confirmed that a God of War show is in the works.
The God of War show will be part of Amazon's Prime Video service. It'll cover the events of 2018's God of War, seeing Kratos take on the gods of Norse mythology.
We don't know too much about the upcoming show yet. We know that Rafe Judkins, the showrunner for Amazon's The Wheel of Time adaptation, will take the reigns for the God of War show.
God of War is known for its brilliant story and character development, which could transfer wonderfully to a television adaptation. We're looking forward to checking this one out when it makes its way to Amazon Prime Video.
Horizon Zero Dawn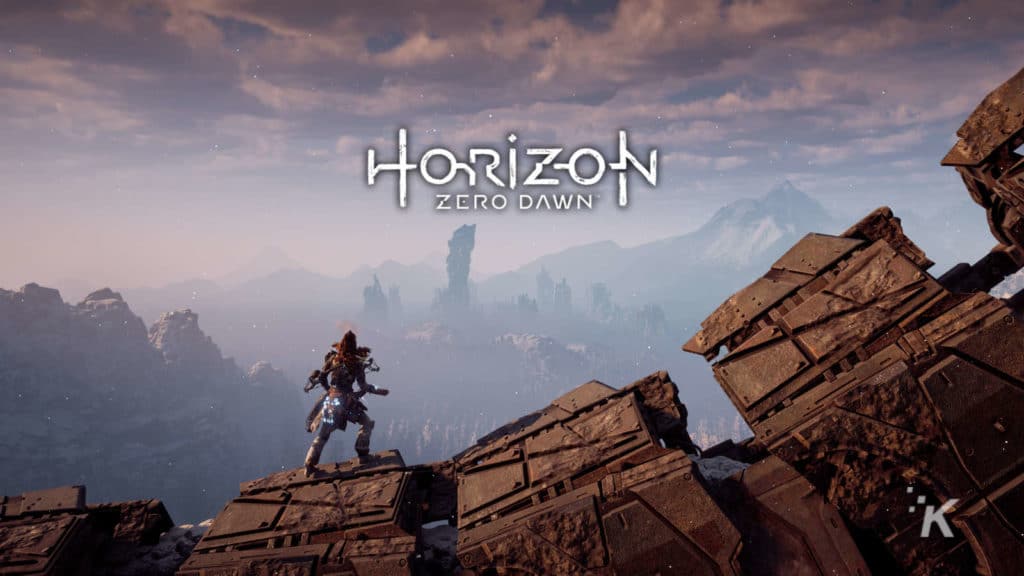 In May of 2022, Sony revealed that its hit RPG Horizon Zero Dawn was making its way to TV screens via Netflix.
The post-apocalyptic story littered with terrifying robotic beasts was a major success for PlayStation, and it could translate well to the TV screen.
A few months after the original announcement, we learned who would handle the show-running duties for the upcoming show.
Umbrella Academy's Steve Blackman is joining in alongside Michelle Lovretta, who's known for two SyFy shows, Lost Girl and Killjoys.
We don't have a lot in the way of details about the upcoming Horizon Zero Dawn show quite yet.
However, the apocalyptic world could make for some good television. We can't wait to see how it turns out.
Resident Evil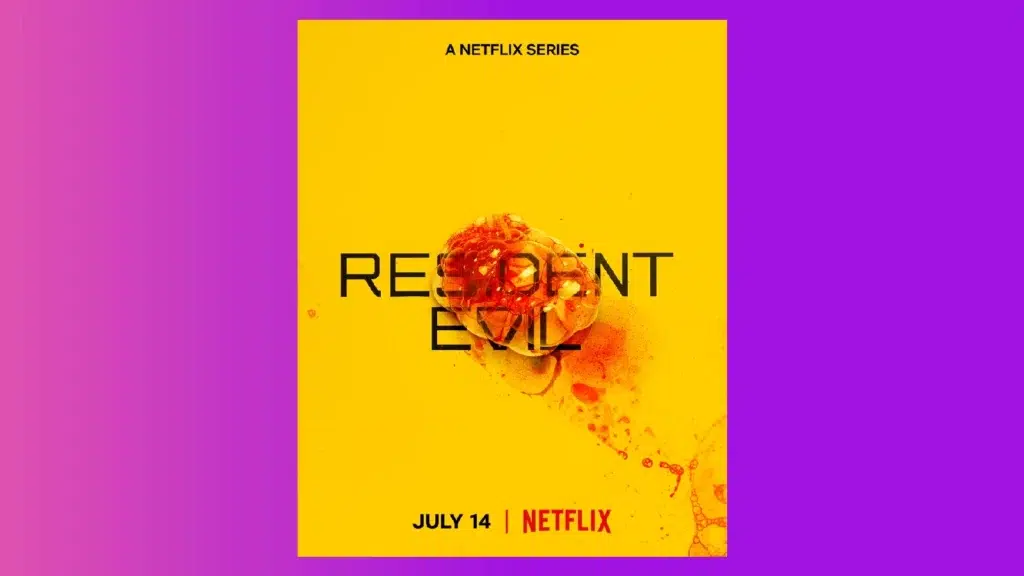 Next, we have the upcoming Resident Evil series coming to Netflix. And this show's actually coming pretty soon, with a release date of July 14 this year.
The Resident Evil TV series follows the Wesker kids and their journey into New Raccoon City.
Resident Evil has seen its fair share of screen time through movies. But this is the first time the popular video game franchise will get its own TV show.
---
The Last of Us
UPDATE 1/16/2023: Episodes for The Last of Us have started to release on HBO and HBO Max. It premiered on January 15, 2023.
Next up, there's the highly anticipated series based on the incredibly popular The Last of Us franchise from Naughty Dog.
The show follows the series' main protagonists, Joel and Ellie, as they rely on each other to traverse the post-apocalyptic United States.
As far as video games go, The Last of Us has a seemingly great plot for a TV show. So we have some high hopes for this one.
Additionally, it has been revealed that the show will expand on the game's universe by offering flashbacks and other narrative devices to reveal what happened before the outbreak that changed the world.
---
Gears of War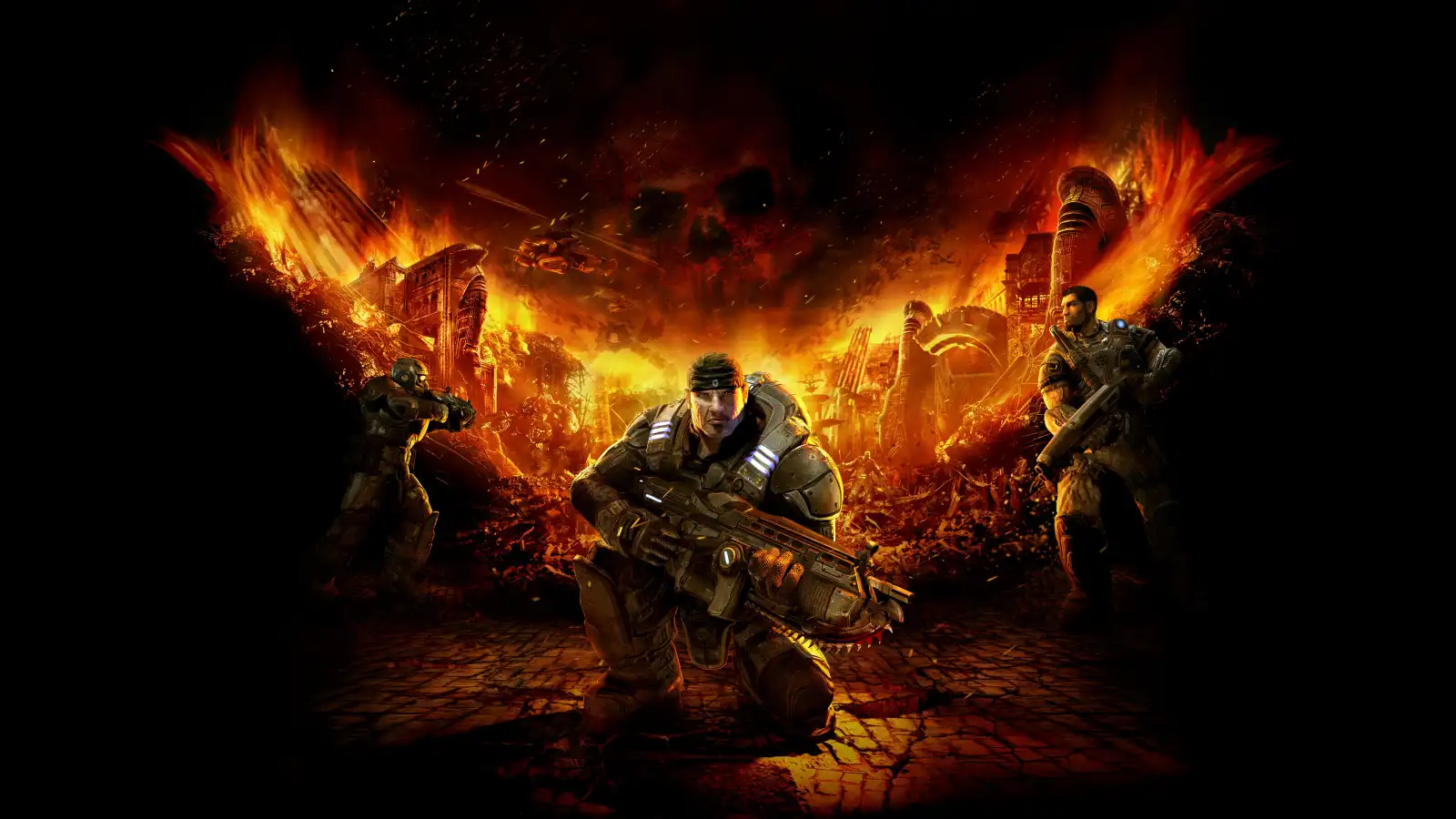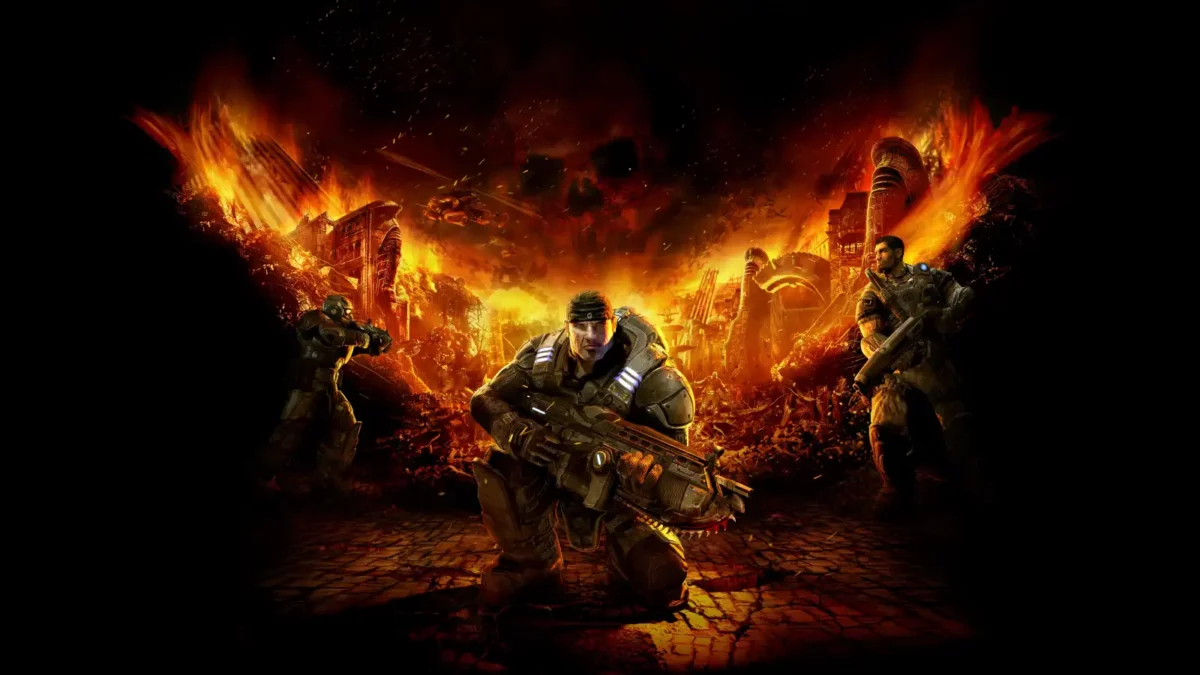 Gears of War is one of the biggest franchises in Xbox gaming history, and Netflix has decided to bring the series to Hollywood.
The streaming giant shared a tweet in November 2022 announcing the big news.
This adaptation will reportedly include a live-action film initially. The plan after that is to continue the story with an adult animated TV show.
Beyond that, Netflix didn't share any details about the upcoming projects other than it is teaming up with The Coalition, the game's creators and developers.
One thing we do know, however, is they're going to have to find some big bodies to fill the pants of Gears of War characters.
---
Assassin's Creed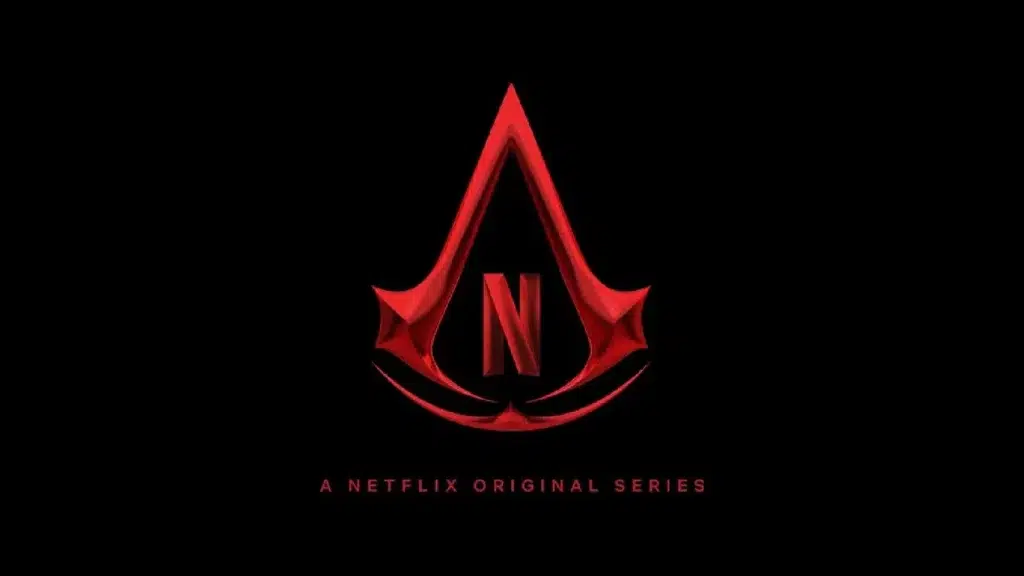 Netflix announced its plans for a TV series based on the popular Assassin's Creed video game franchise back in October 2020.
Like many shows on this list, the COVID pandemic caused a delay in this project. And it's unclear when it will make its way to the streaming app.
The original deal between the two companies was for one live-action show, one animated show, and one anime series based on the franchise.
But it's unclear if all three of those will come to fruition.
---
Pokémon live-action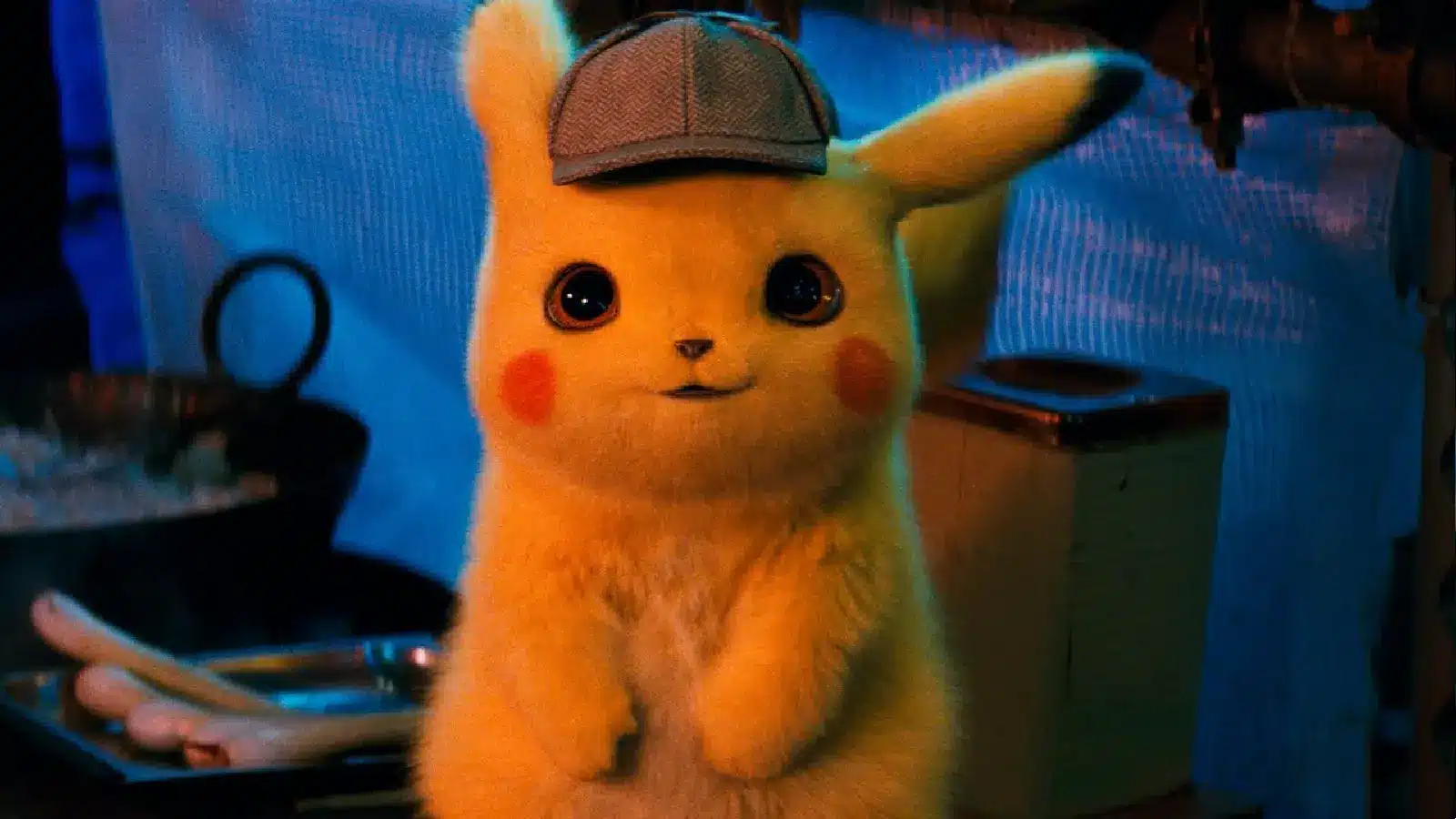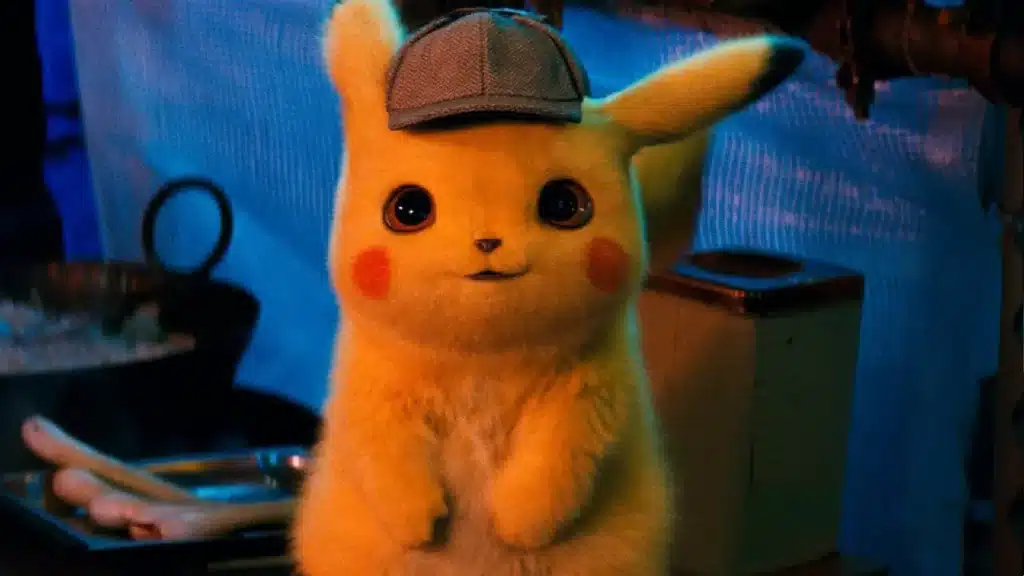 Following the success of the 2019 film Detective Pikachu, Netflix reportedly scooped up a deal to create a live-action TV series based on the incredibly popular video game franchise.
Not much is known about the upcoming series other than the identity of the show's writer and producer.
Joe Henderson, the frontrunner for another Netflix show, Lucifer, will take up the mantle of writer and producer in the Pokémon TV series.
---
Twisted Metal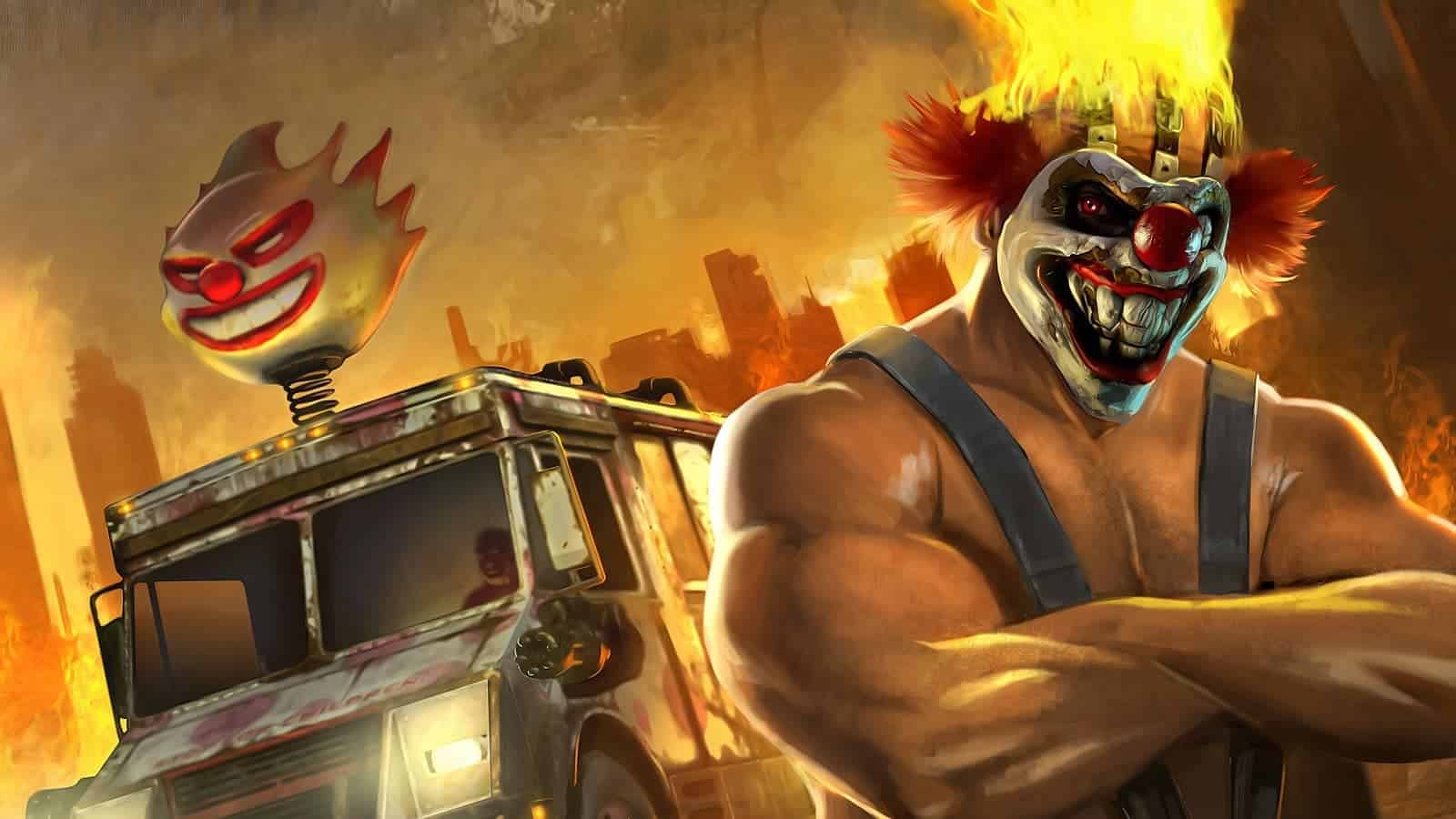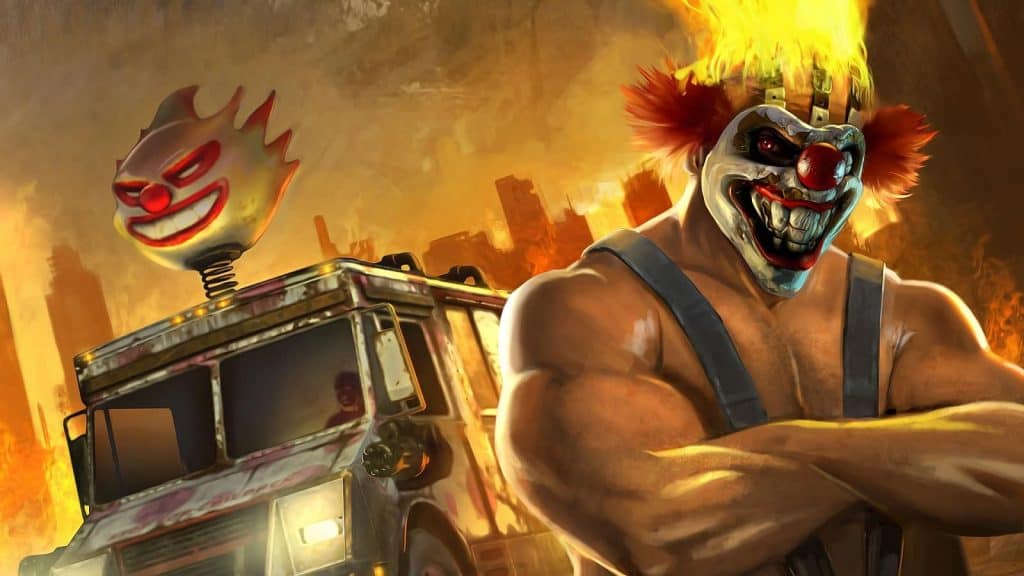 Next up on the list is a wacky concept that I certainly didn't expect.
In February of 2021, it was revealed that a show based on the vehicular combat classic Twisted Metal was in the works at Sony.
Initially, I wasn't too excited about a Twisted Metal show. Video game TV shows tend either hit or miss, and Twisted Metal seems like a strange premise for a show.
But it's said to be an action-comedy starring Anthony Mackie, so there could be potential for a successful show there.
There isn't a lot of information about the show other than a recent revelation that it will be available on Peacock. And some rumors say the show will air sometime in 2023.
---
Cyberpunk: Edgerunners
UPDATE 12/15/2022 10:48 AM ET: Season 1 of Edgerunners came out in September 2022. There are no plans for a second season at this time.
After the turbulent release of CD Projekt Red's latest title, Cyberpunk 2077, the company announced plans to release an anime spinoff based on the game.
The series will revolve around a teenage "edgerunner," or mercenary outlaw, who does what they must to survive.
CD Projekt Red announced the upcoming show in 2020 alongside the game's release. Cyberpunk Edgerunners is still slated for a Netflix release in September 2022.
---
Far Cry 3: Blood Dragon
Adi Shankar, the creator of the popular Castlevania series adaptation on Netflix, announced another video game adaptation for the platform.
Captain Laswerhawk: A Blood Dragon Remix is based heavily on the Far Cry 3: Blood Dragon expansion from 2013.
The show is in an alternate universe filled with automation and a tyrannical massive tech company, Eden.
Shankar originally revealed Captain Laserhawk in 2019, and Netflix hopped on board a couple of years later in 2021.
There's still no official release date for the show, but it will span six episodes and be filled with characters familiar to Ubisoft games.
Castlevania: Nocturne
Castlevania has already had a successful run on Netflix, and it's coming back for another new series. Castlevania: Nocturne was revealed at Netflix's Geeked Week in 2022.
The new series takes supposedly takes place many years after the original series if it follows the video game's lore.
The main character, Richter Belmont, is a descendant of characters in the previous series. Kevin Kolde will be the showrunner for Castlevania: Nocturne, having worked on the original Netflix series.
There's no official release date yet, but some estimate it could be coming in the summer of 2023.
Devil May Cry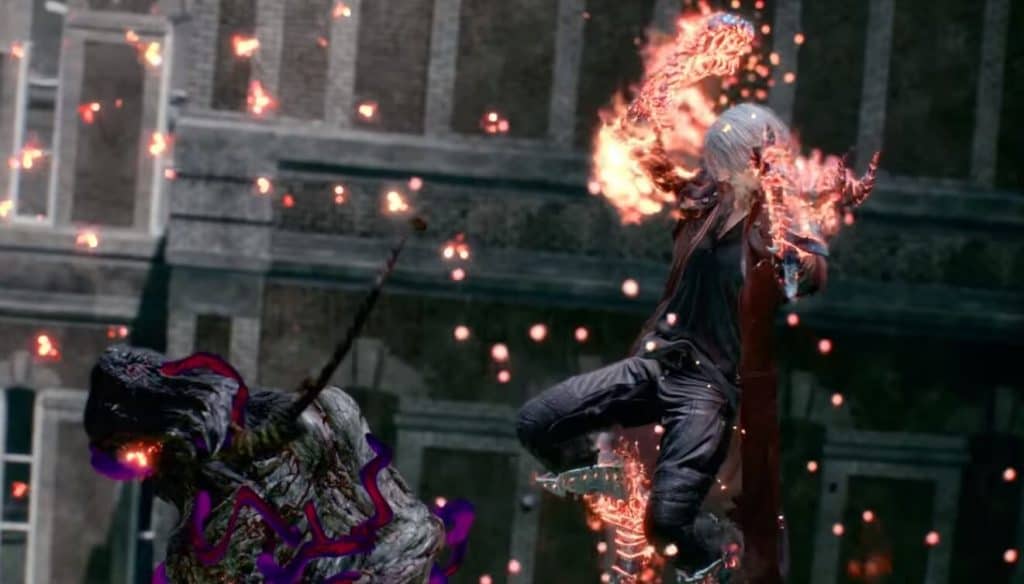 Adi Shankar is back once again with yet another animated series for Netflix. This time, they'll be taking on the Devil May Cry series.
Devil May Cry: The Animated Series is an adaptation of the popular action-adventure series coming to Netflix.
It will feature many characters familiar to those who played the game, such as Dante, Vergil, and Lady. The initial season will take place over eight episodes, but Shankar says the story doesn't stop there.
The plan is for Devil May Cry: The Animated Series to take place over multiple seasons.
We don't know exactly when the show is coming, but the show has been in the works for a couple of years.
Knuckles spinoff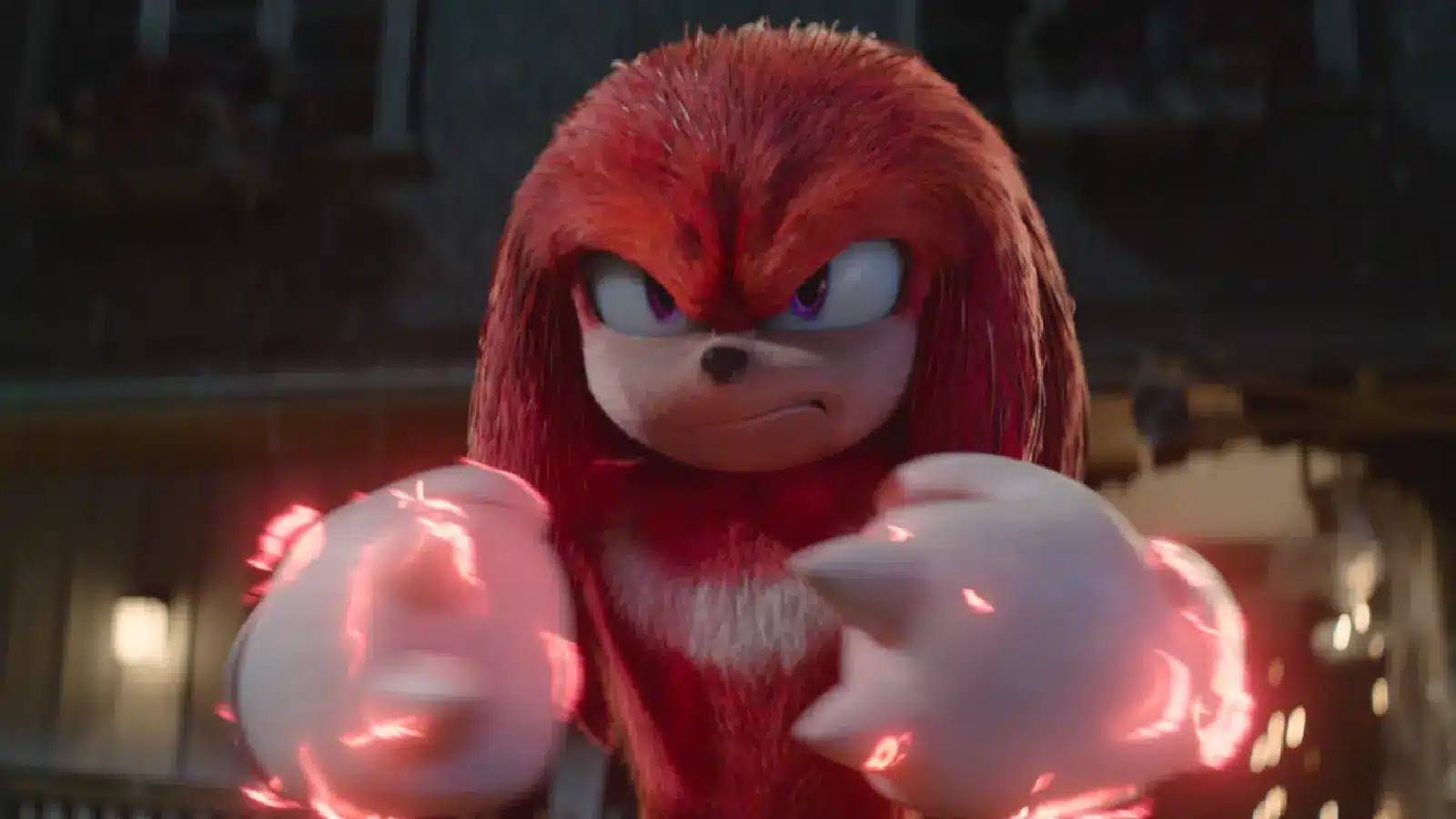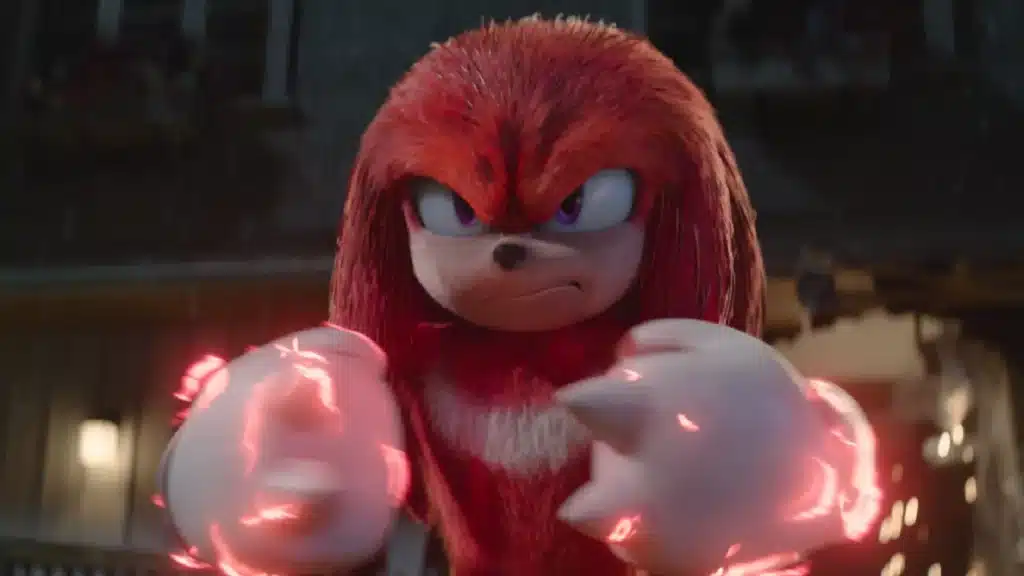 The sequel to the 2020 film Sonic the Hedgehog is set to hit theaters soon.
In a trailer for the movie, Knuckles, a familiar character for fans of the series, makes his debut as a new villain for Sonic.
And the show's creators have confirmed that Knuckles will be getting his own TV series on Paramount+.
The studio revealed its plans for the series in a tweet a few months ago. It will star Idris Elba, who plays the antagonist in the upcoming Sonic the Hedgehog 2 movie.
It has a scheduled release date of 2023 on Paramount+, but we all know how planned release dates work these days.
---
Splinter Cell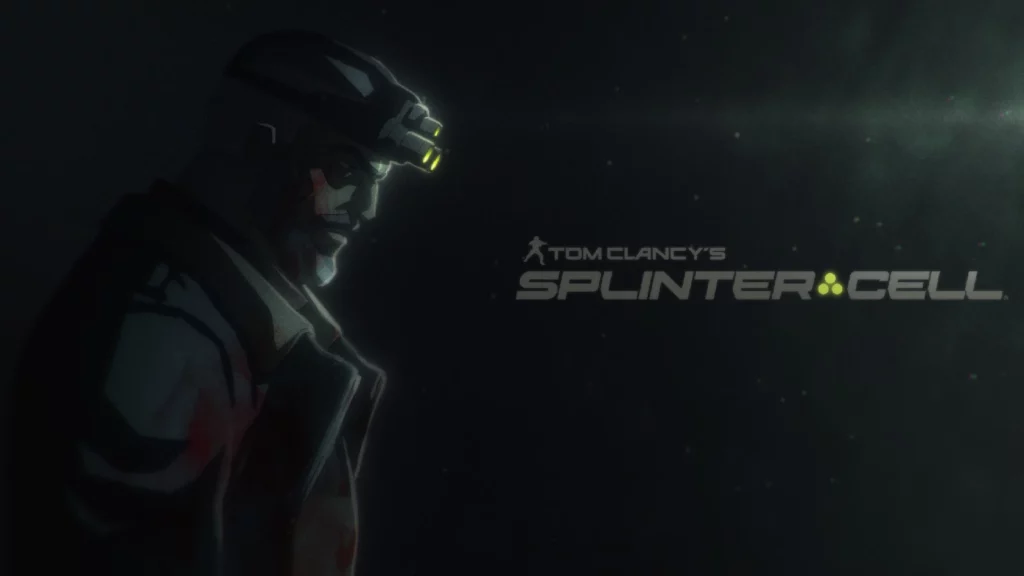 Netflix surprised fans of the Splinter Cell series with the reveal of an upcoming animated series based on the video game back in June 2021.
We don't know much about the series except that the show's frontrunner will be Derek Kolstad, who created the John Wick series.
Like many TV shows mentioned in this list, it's unclear exactly when the Splinter Cell show will make its way to our screens.
---
Fallout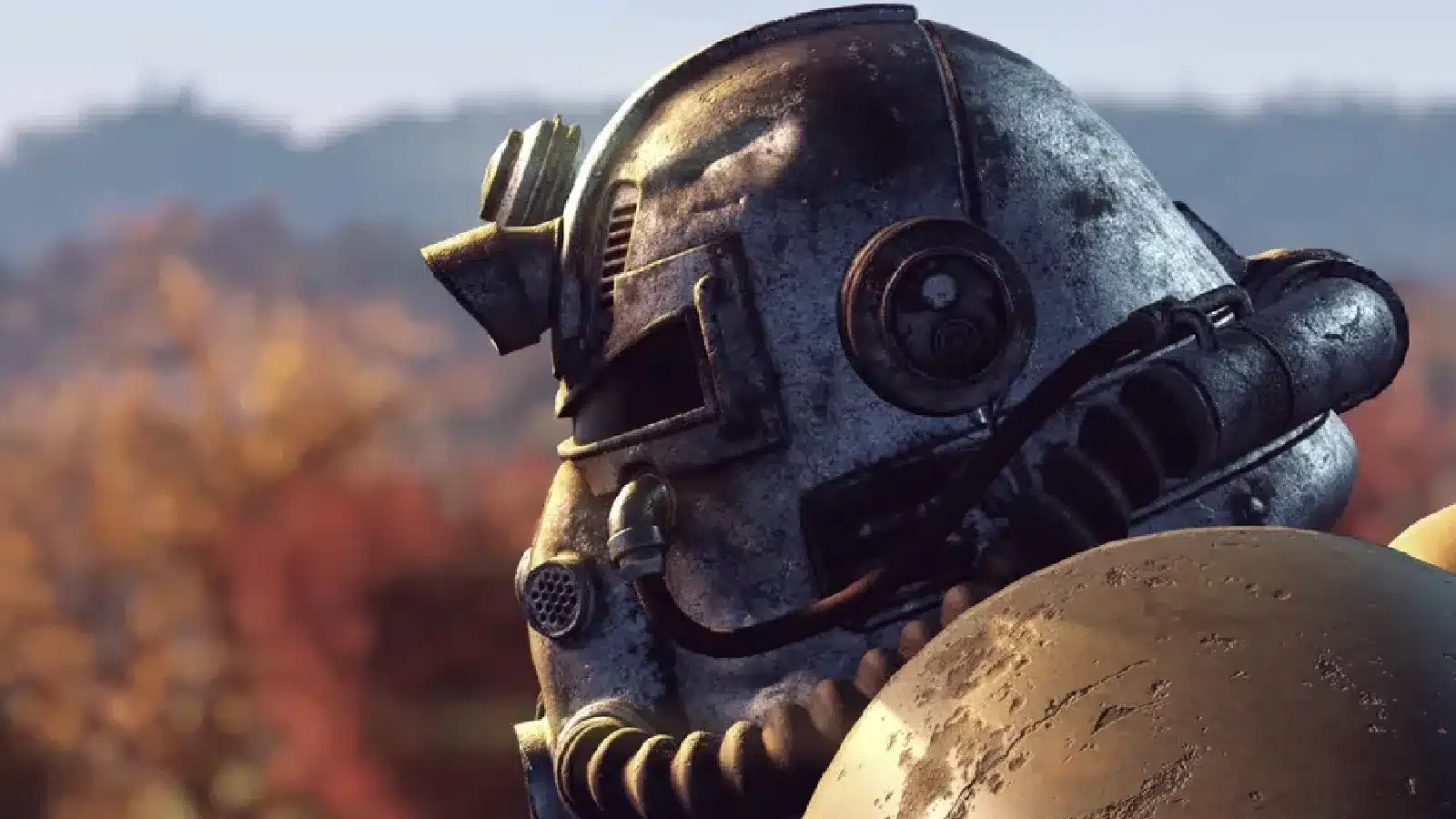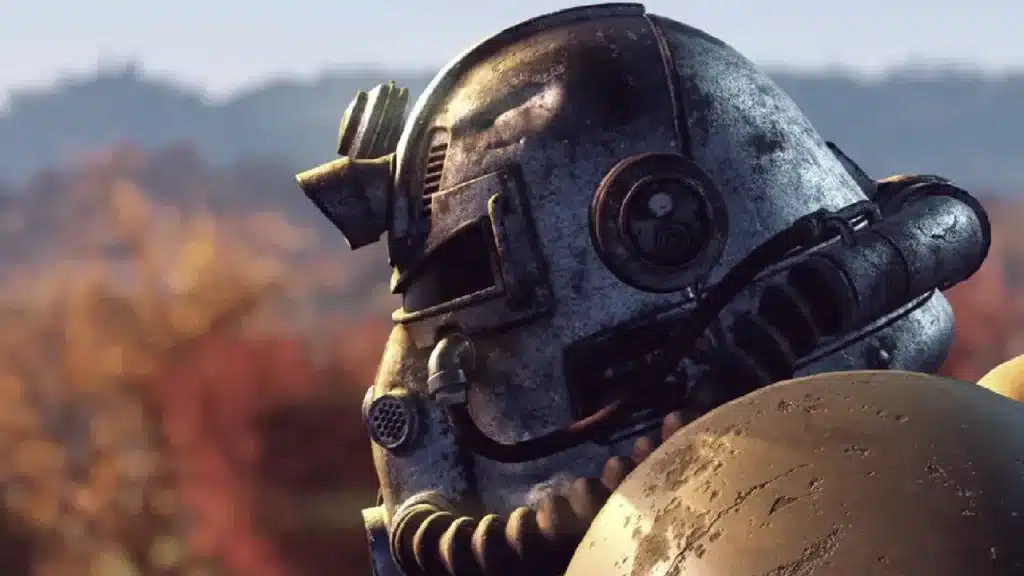 Update 10/26/2022 8:06 AM ET: Amazon has shared a teaser shot (shown below) of the upcoming Fallout show on Twitter. Did anyone else notice the dead body near the portal?
One video game franchise that has long deserved a TV adaptation is Bethesda's Fallout. And Amazon Studios will be the one to make that finally happen.
The Fallout TV series is currently in production at Amazon. We still don't know anything about the plot or setting of the show or when we could expect a release date.
What we do know is that Amazon Studios has its work cut out for it developing one of the most beloved gaming franchises into a TV series adaption.
---
Dragon Age: Absolution
UPDATE 2/20/2023: Dragon Age Absolution came out on Netflix on December 9, 2022. The show was met with mixed reviews and it's currently unclear if there will be another season.
In June of 2022, Netflix announced Dragon Age: Absolution alongside a trailer for the upcoming animated show.
The show features an ensemble cast of characters straight out of Dragon Age lore, including elves, knights, mages, and more.
It's planned to be a six-episode series set in the empire of Tevinter, a familiar Dragon Age location.
Dragon Age: Absolution is coming to Netflix in December of 2022.
---
The Witcher: Blood Origin
UPDATE 2/20/2023: The Witcher: Blood Origin premiered on Netflix on Christmas Day in 2022. The show received mixed reviews and it's unclear if the story will continue in a second season.
Following the initial success of The Witcher series on Netflix, the company signed on to develop a spinoff of the series.
The Witcher: Blood Origin gives an origin story of the Witcher brotherhood. It will be set 1,200 years before the story of Geralt of Rivia.
The Witcher TV show proves this video game franchise is great for television. Hopefully, The Witcher: Blood Origin has the same feeling.
Like the original series, The Witcher: Blood Origin will be based on the fantasy novel series by Andrzej Sapkowski.
Although, the television adaptation will surely have its own spin. Netflix plans on releasing the series sometime in 2022.
---
Tomb Raider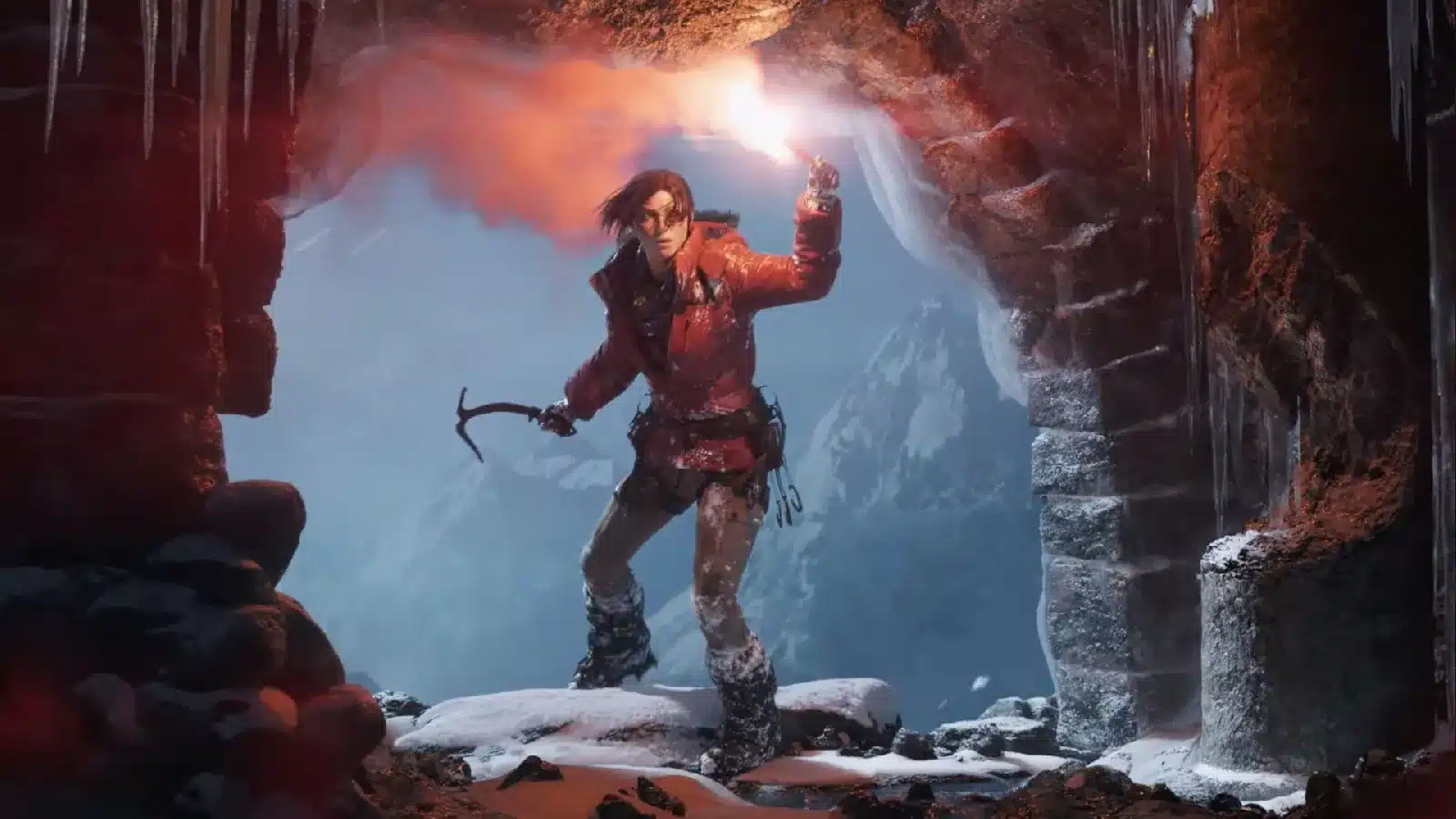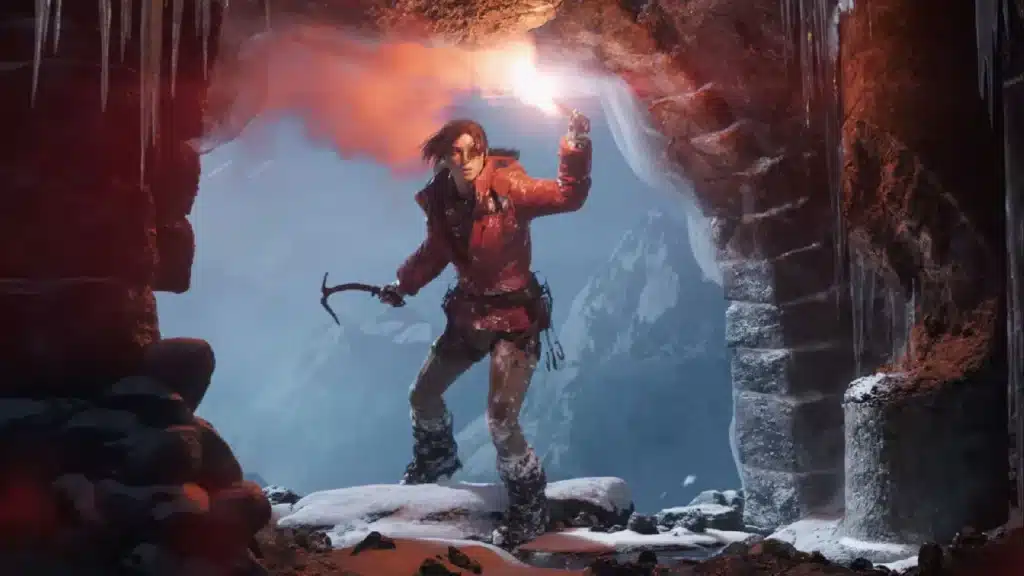 Lara Croft is no stranger to the big screen. Tomb Raider was first introduced on the big screen more than 20 years ago. Since then, the franchise has seen several games, including a recent trilogy.
That trilogy is the groundwork for an upcoming animated Tomb Raider TV series adaptation on Netflix.
The developers of the latest trilogy, Crystal Dynamics, are teaming up with Legendary Television to bring an anime-style program to Netflix.
The show will pick up where the latest trilogy left off, with events following shortly after.
Like most of the entries on this list, we don't know exactly when this show is coming, so keep your eyes peeled.
---
Tomb Raider (Amazon)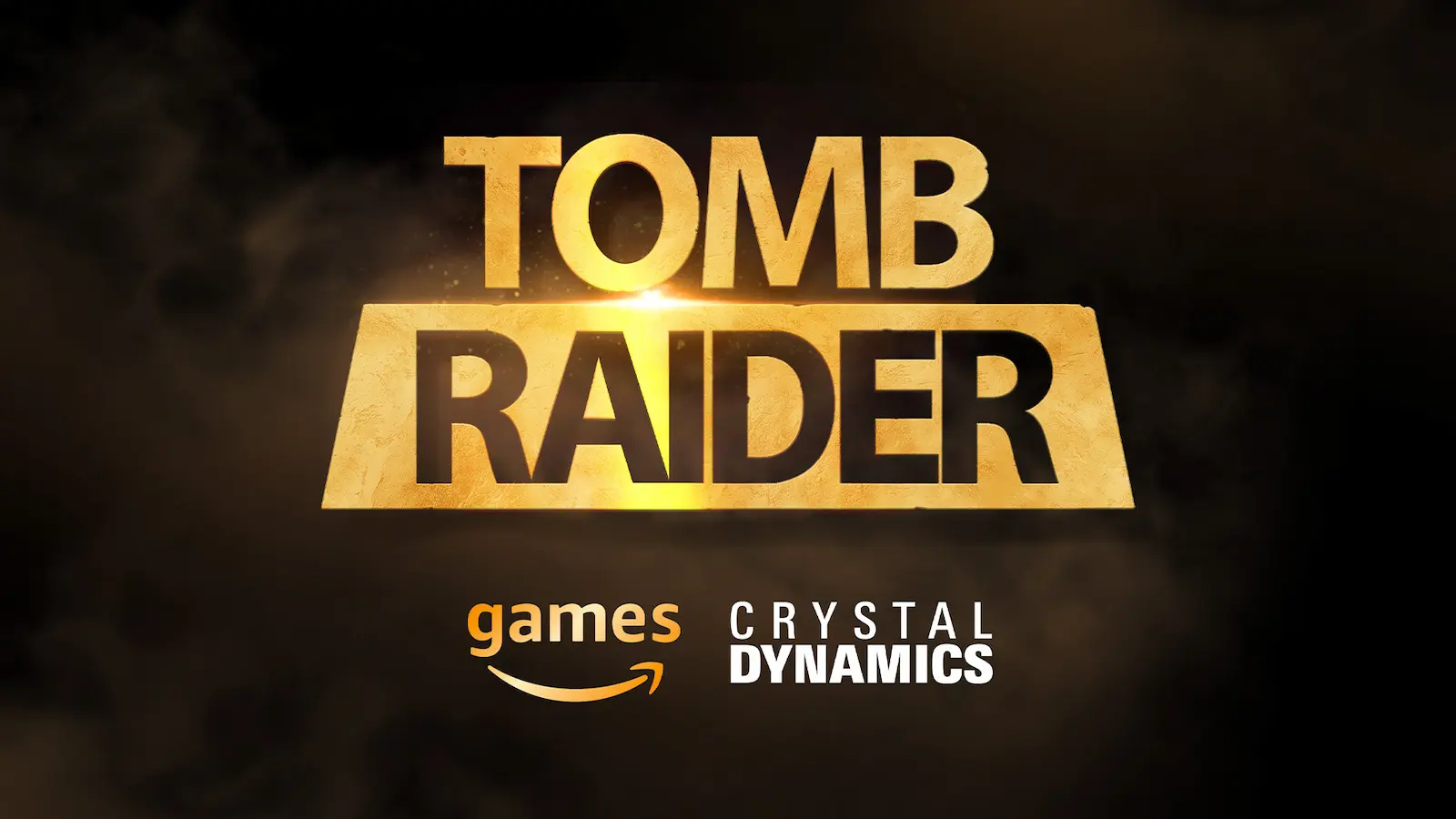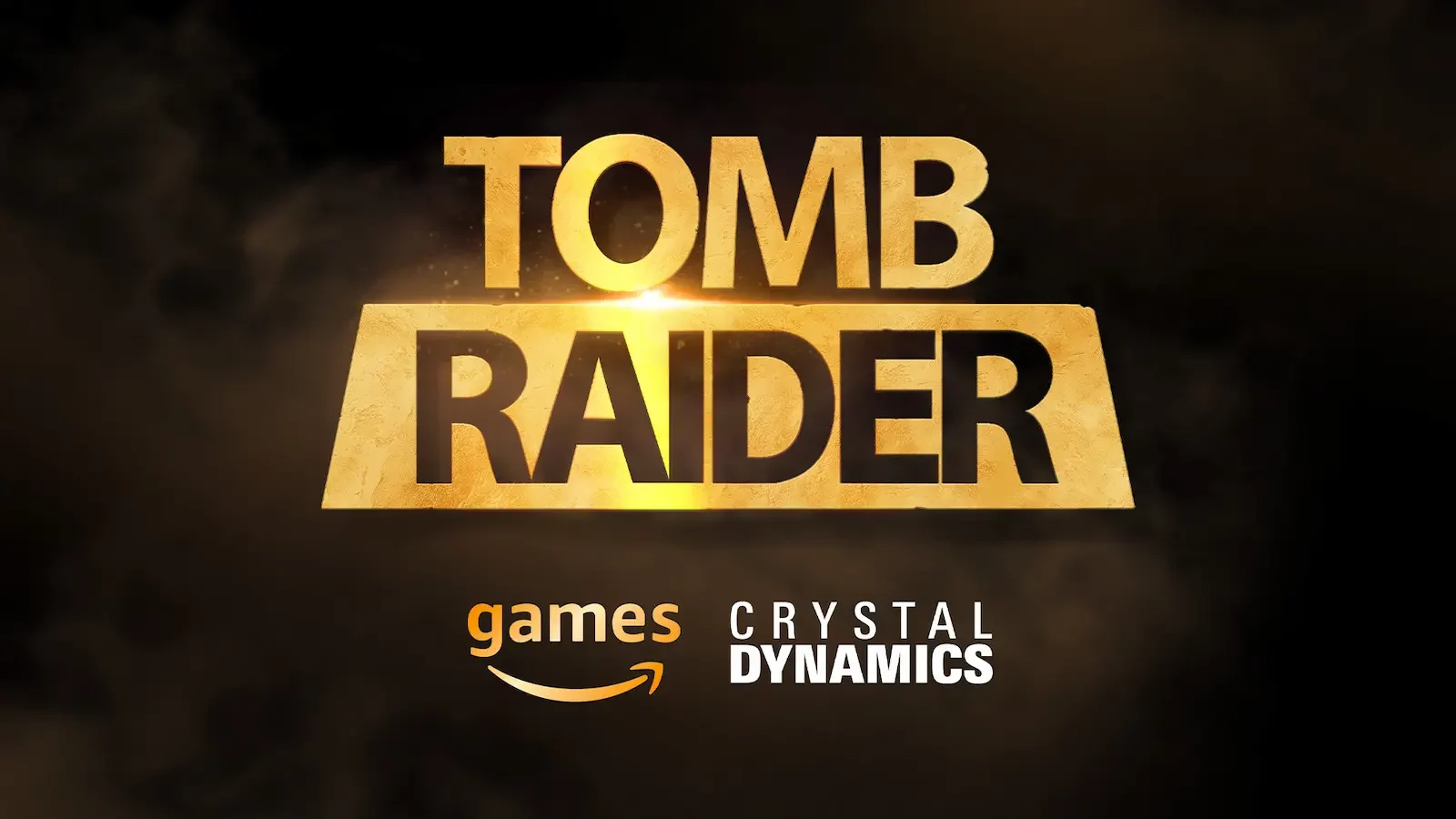 In addition to rumors about the above Tomb Raider anime, Amazon is reportedly working on a show, as well.
This isn't totally out of left field. It was recently revealed that Amazon Games would publish a new Tomb Raider game, so this could be a nice accompaniment to that.
Little is known about the show, but it's been reported that Phoebe Waller-Bridge will write and act as executive producer.
Sonic Prime animated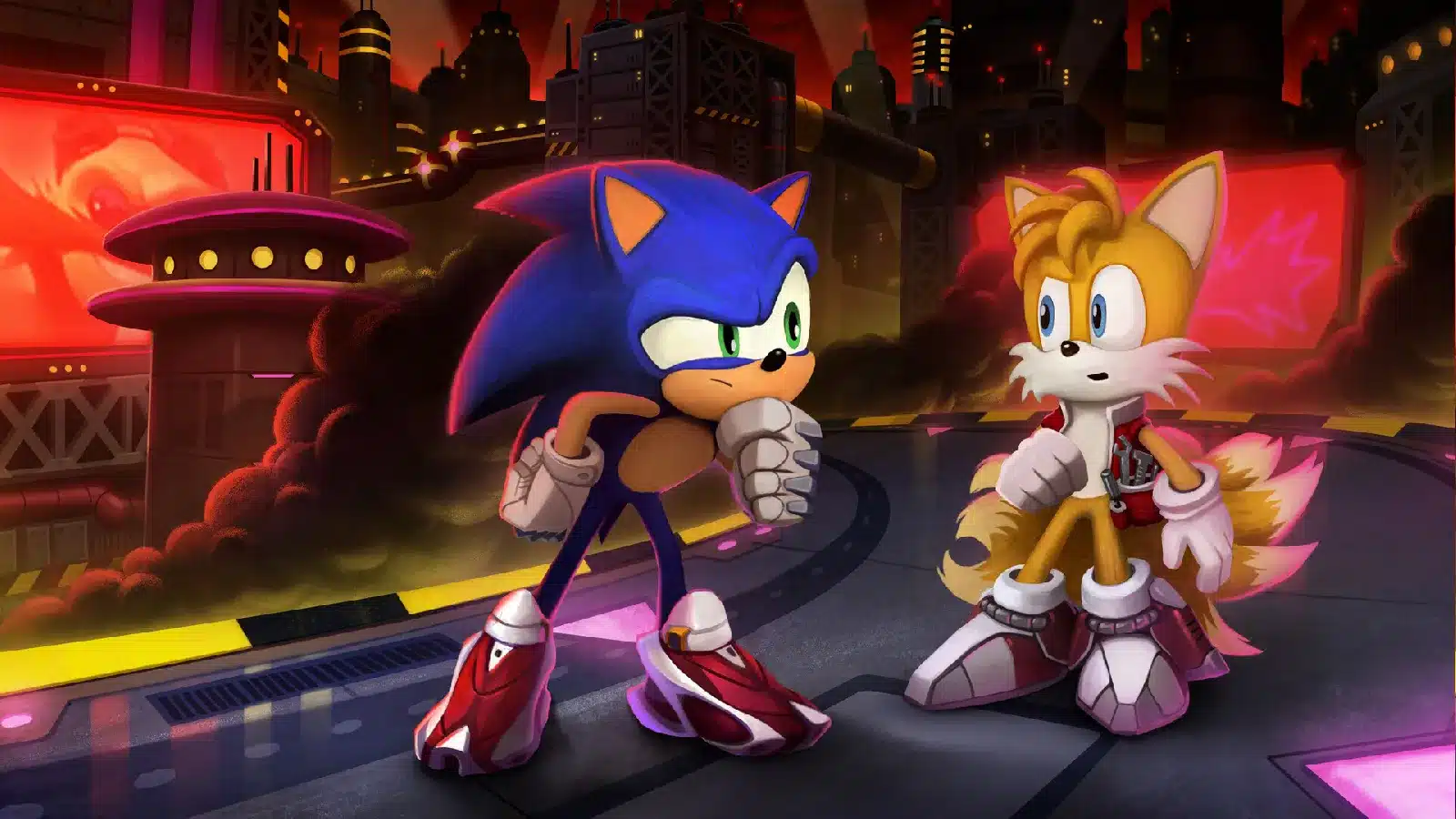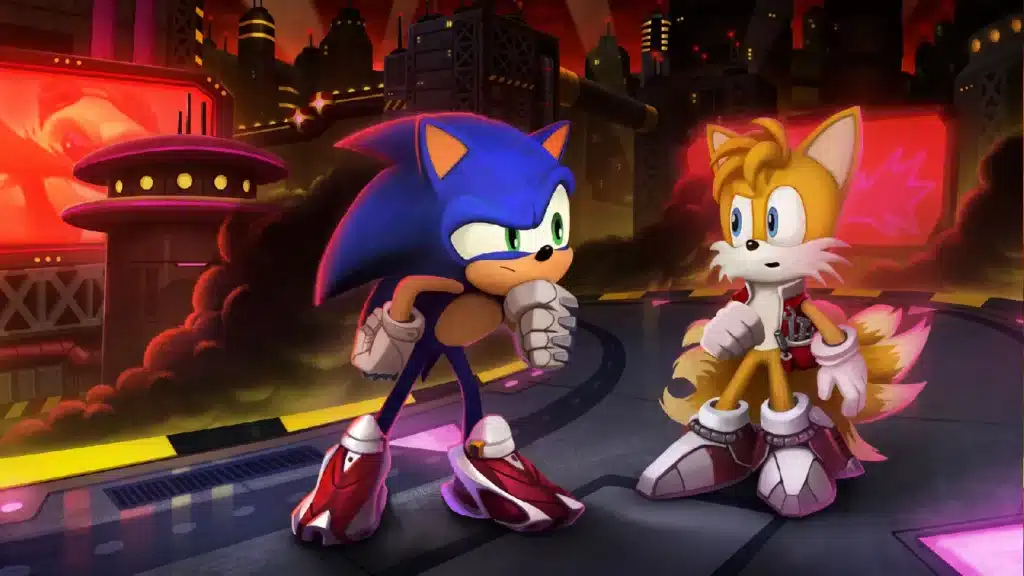 UPDATE 2/22/2023: Sonic Prime premiered on Netflix on December 15, 2022. There's no official release date for season 2, but it's rumored to be coming in May or June 2023.
And to close out our list of upcoming video game TV shows, we have the upcoming Sonic Prime animated series set to hit Netflix sometime this year.
After the success of the Sonic the Hedgehog movie revitalized the franchise on the big screen in 2020, Netflix penned a deal to bring a new animated show, Sonic Prime, to its platform.
We don't know exactly when the show will come out. But Netflix says it will be coming sometime in 2022.
And many more
And several other video game-based TV shows are in the works currently. There's a live-action show in the works based on Ubisoft's upcoming pirate game, Skull and Bones.
And the classic shooter, Brothers in Arms, is getting its own TV show, though details are still pretty limited.
Additionally, some classic RPGs could be making their TV debut soon. Sony revealed an upcoming live-action Final Fantasy TV series a couple of years ago.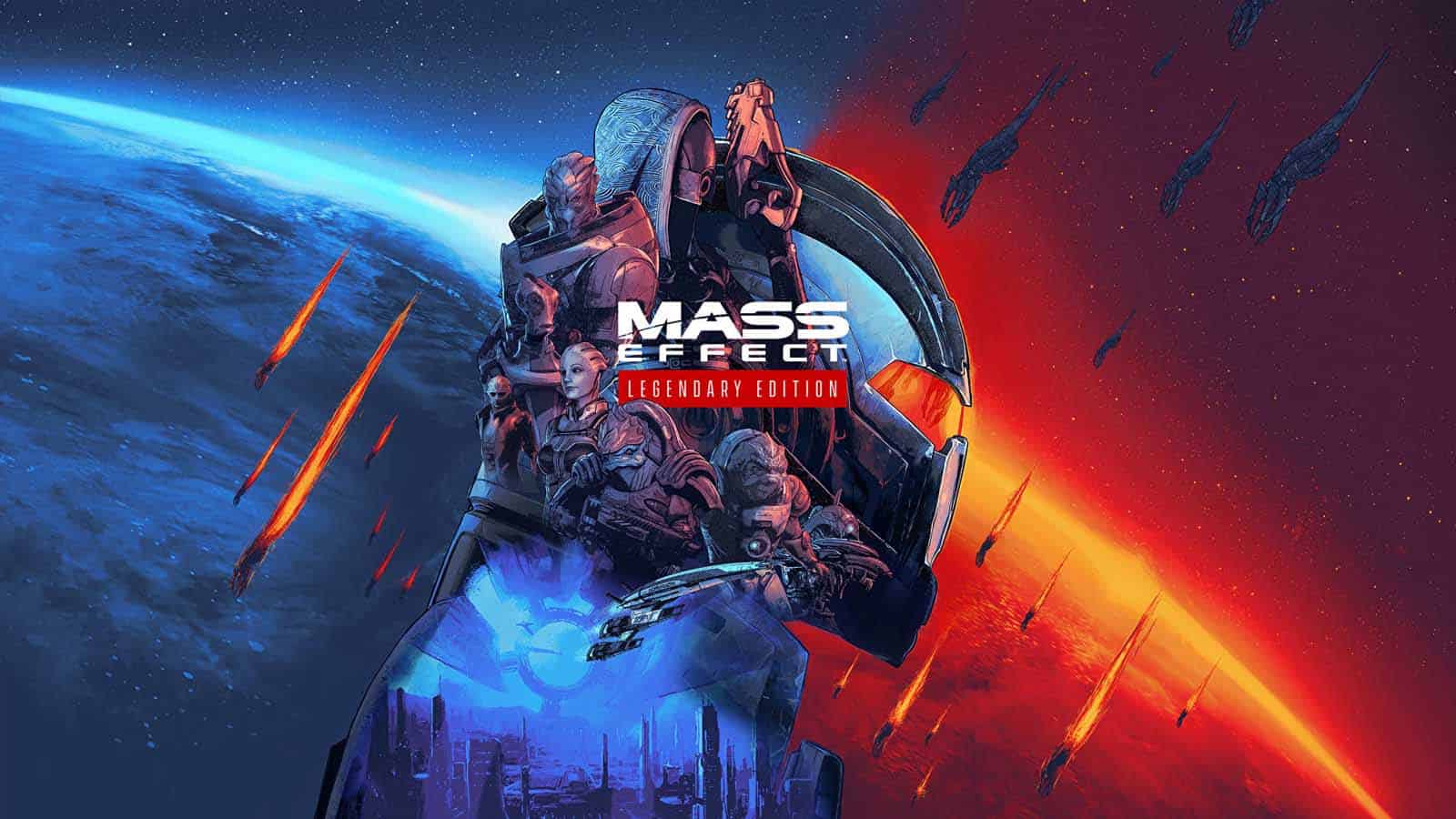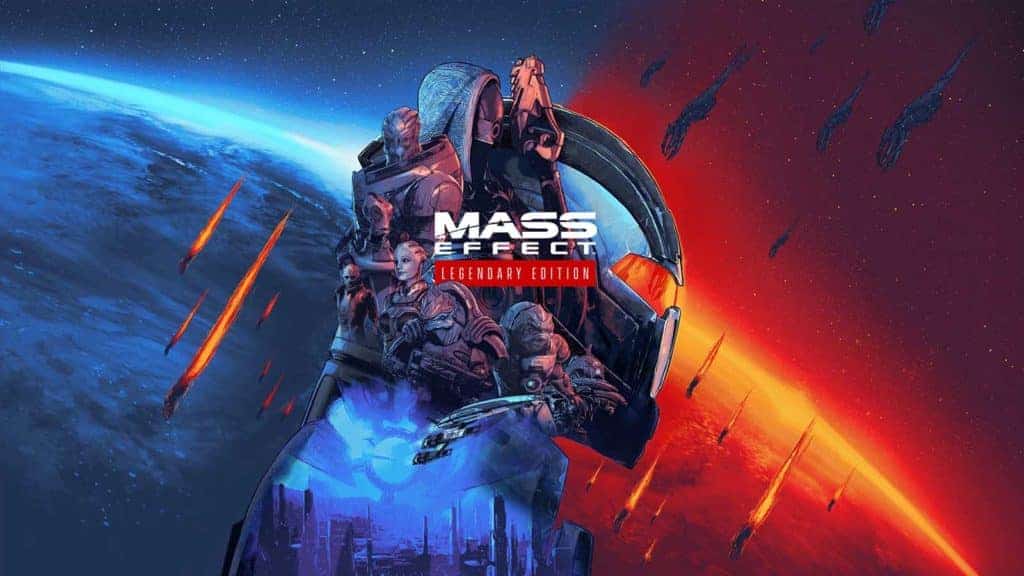 Bioware's beloved Mass Effect franchise is also getting its own show on Amazon.
As you can see, tons of video games are currently being adapted into TV series.
Like many other industries, the COVID pandemic hit the television industry hard. So, the current state of many of these titles is still up in the air.
We all know it's pretty easy to turn a video game into a pretty abysmal representation on the TV screen.
Hopefully, some of these shows remain true to their core and deliver an entertaining experience for gamers who love these games.
Have any thoughts on this? Let us know down below in the comments or carry the discussion over to our Twitter or Facebook.
Editors' Recommendations:
Just a heads up, if you buy something through our links, we may get a small share of the sale. It's one of the ways we keep the lights on here. Click here for more.
Follow us on Flipboard, Google News, or Apple News