Apple's long-awaited AirPower outed on AirPods 2 packaging
So where's the buy button, Apple?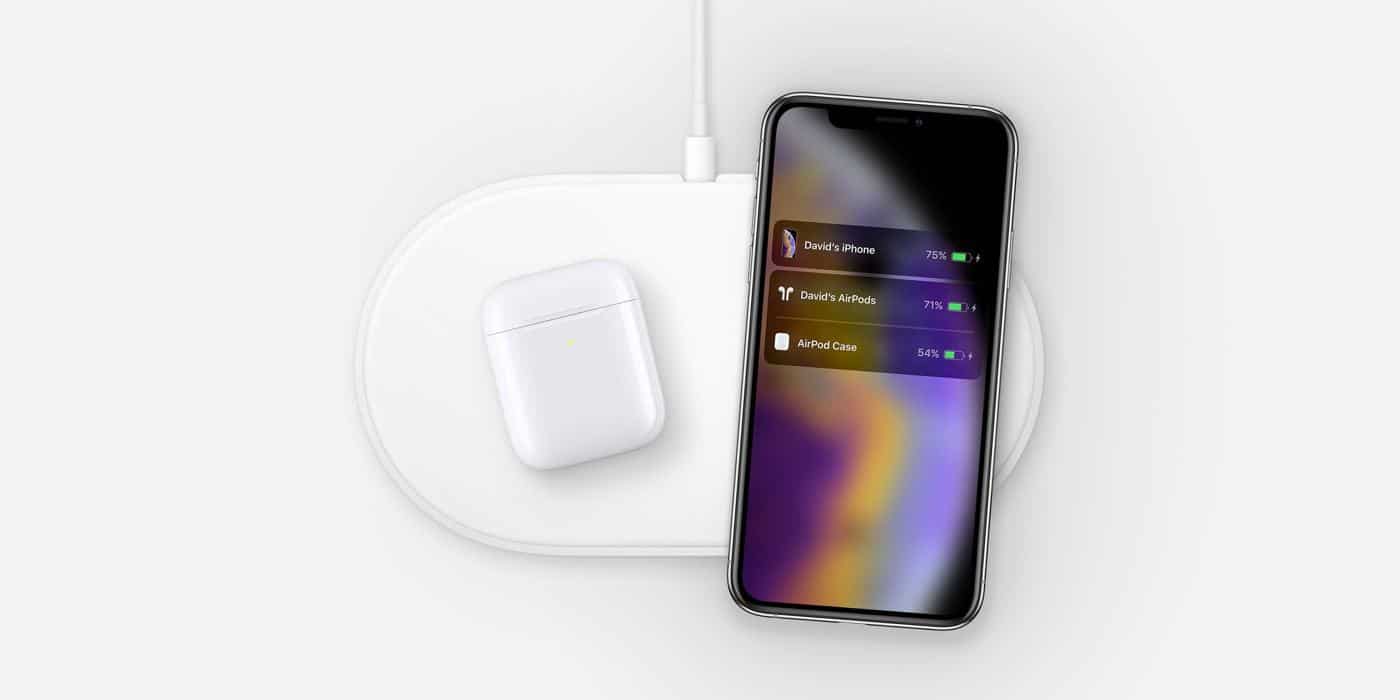 In what's probably one of the longest time-from-announcement-to-release in the tech world in recent memory, Apple's AirPower wireless charging mat might actually be coming soon. Spotted on the back of the box for the newly-released wireless charging case for AirPods 2 is a simple line diagram showing how to use the wireless charging case with a wireless charging mat that looks suspiciously like the long-awaited AirPower.
Spotted on Twitter in response to MacRumors, the box clearly shows the sequence of putting your AirPods
into the case, then onto the charging mat. It doesn't mention the AirPower by name anywhere, but that doesn't mean anything – the shape is unmistakable. Apple wouldn't put a generic wireless charger shape on its packaging; all prior box art has had stylized versions of its accessories, so there's no reason to change that trend.
Everything we think we know about Apple's AirPower wireless charging mat
The AirPower charging mat is Apple's first foray into high-speed wireless charging, which is expected to be able to put 15W of power across to iPhones, double the 7.5W that Qi-compatible wireless chargers
are currently capable of sending to the iPhones that have wireless charging. While the Qi standard does cover up to 15W, Apple has signaled that only the AirPower will be using those top speeds. Don't expect that speed for charging your AirPods or Apple Watch
though, as neither of those products supports quick charging.
The AirPower mat also should enable wireless charging no matter where on the mat you put your devices, something that I've not seen on a wireless charger as of yet. All of the mats I've used need the device to be put in a particular region to be able to get power.
Interestingly, the wireless charging mat diagram is only one of the standalone wireless charging case for AirPods, the AirPods 2 packaging with the wireless charging case only mentions the AirPods and the case, with no glimpses of the AirPower of any form.
While we still don't know when the AirPower mat will launch, it's imminent. Apple had buried images on its Australian site with accompanying marketing copy to use on the AirPods 2
page, which indicates that the product is nearly ready for the market. With Apple looking for more non-device revenue, releasing one of its most hotly-awaited peripherals should go a long way to righting those balance sheets.
Have any thoughts on this? Let us know down below in the comments or carry the discussion over to our Twitter or Facebook.
Editors' Recommendations:
Follow us on Flipboard, Google News, or Apple News