You definitely shouldn't sleep on this Quakecon sale from Bethesda
HOW DO I JUGGLE ALL DEEZ SAVINGS?!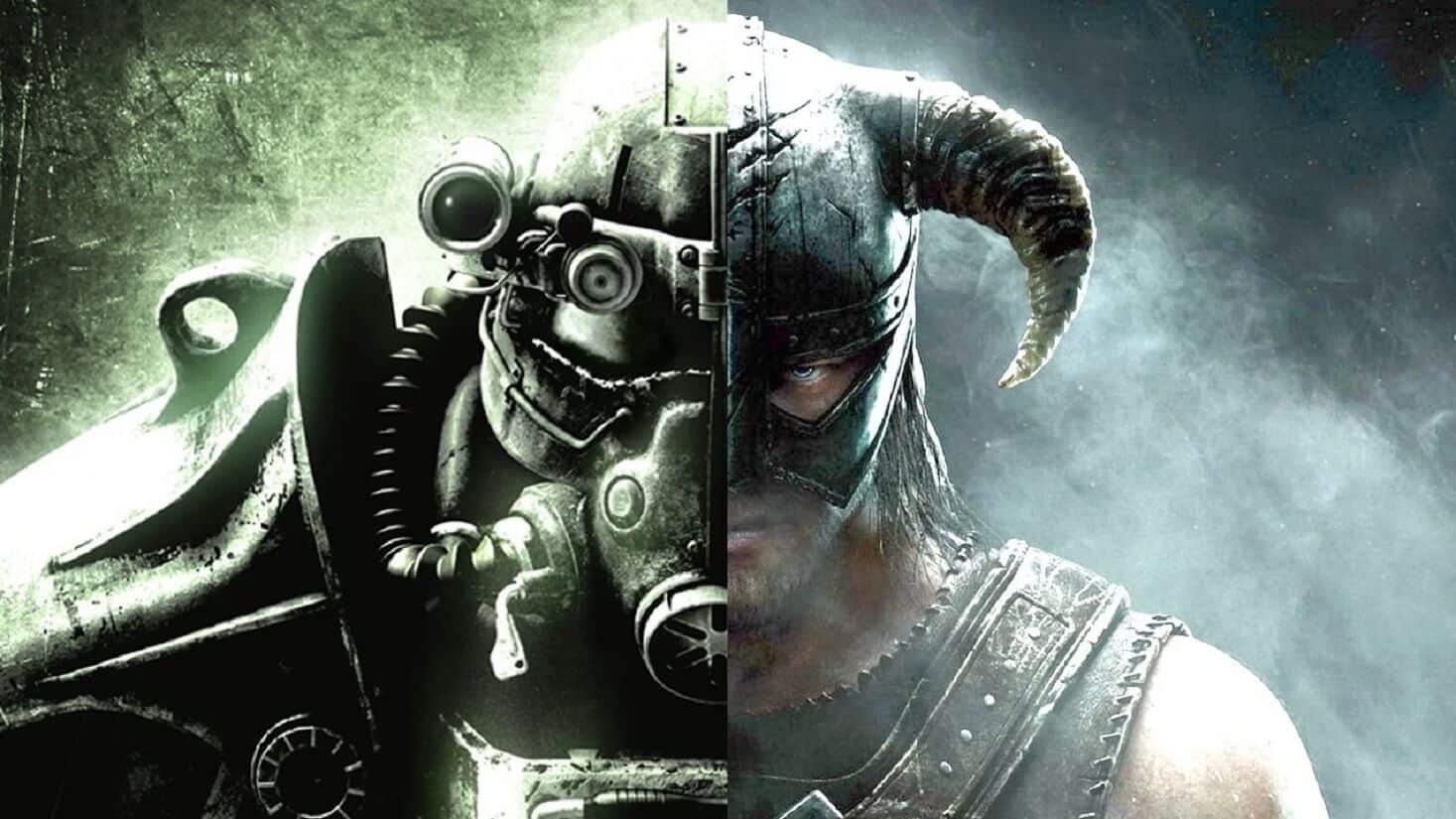 It's been a busy week, so there's a pretty good chance you've forgotten that the Quakecon sale from Bethesda is going on this weekend. While Bethesda's been showing off new stuff for DOOM Eternal, the Wolfhunter and Murkmire expansion packs for The Elder Scrolls Online, and finally confirming that RAGE 2 will have vehicles again (Yaaasss!), their game catalog quietly went on a huge sale.
Until August 14th, you can enjoy incredible savings on all Bethesda titles – not just the Quake games, but literally everything. Even the Elder Scrolls Online, its expansions, and premium currency are on sale right now. This is an absolutely incredible time to pick up any of these great games you may have been sleeping on while there's a bit of a late summer lull until this year's heavy hitters come out.
Maybe you're someone who's hyped for Fallout 76 but never got around to playing Fallout 4? Need another reason to play Skyrim? Both of those games have their complete editions with all the DLC on sale for $40 together. That's a killer bundle if you don't already have Skyrim Remastered and wanted to pick up Fallout 4 as well.
Personally, I finally picked up Wolfenstein II cause I was so busy when it came out earlier this year that I never had a chance to play it and I knew at full price it would just collect dust on my shelf. I'm gonna be blasting so many Nazis and robot dogs that it won't even be funny.
Here's a quick list of what kind of prices you can expect from Bethesda titles:
The Elder Scrolls Online Complete – $39.99
Fallout 4 G.O.A.T Edition + Skyrim Remastered Edition – $39.99
DOOM + Wolfenstein II: The New Colossus – $27.99
Fallout 4 (base game only) – $14.99
DOOM (base game only) – $14.99
Dishonored 2 – $19.99
Prey + Dishonored 2 – $25.99
Dishonored Complete Edition (Dishonored Definitive Edition + Dishonored 2 + Death of the Outsider) – $31.99
The Evil Within Bundle (with the Season Pass) – $14.99
The Evil Within 2 – $23.99
Some of these deals are absolutely incredible considering these games were just added to the greatest hits list which brought them down to the $20 price tag. The Quakecon sale is available right now on PSN, Xbox Live, and Steam – though you'd do better buying PC titles from Green Man Gaming for the extra 15% off using the code EXTRA15.
What games are you most interested in from Bethesda? Why? Let us know below.
For more gaming news and reviews, see:
Follow us on Flipboard, Google News, or Apple News