Everything we know about the iPhone 12: Leaks, rumors, release date and more
5G, better cameras, and more.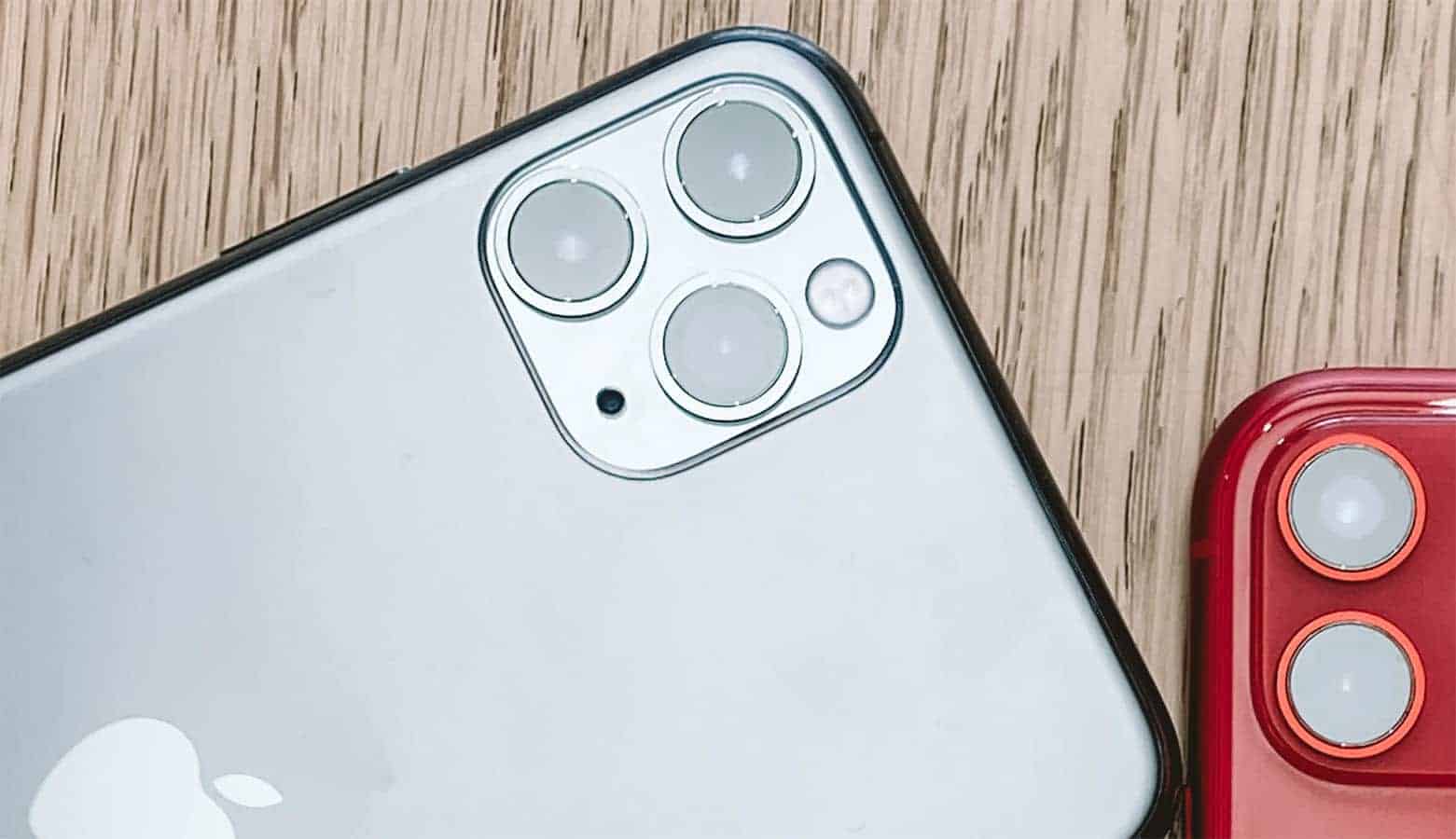 We know that every year we say that the next iPhone release will be the biggest yet, but this year it really will be for one reason – 5G. With Apple owning 45 percent of the US mobile device market, a 5G iPhone will be the driving force behind mass adoption of the new mobile standard.
Even with the coronavirus throwing global supply chains into chaos, Apple is still gearing up for a 2020 release for the next crop of flagship iPhones. We're still fairly far out from the usual September release, so details are sparse right now but we've collected together all the leaks, rumors and facts we could find from across the internet.
5G is actually the future
Nikkei has said that all the upcoming iPhone 12 models will have 5G. Apple has been reportedly working with both Samsung and Qualcomm to make sure that the iPhones will work on both mmWave and sub-6GHz, something important to note since U.S. mobile carriers have been divided on which variant of 5G they are building out infrastructure for first.
Apple is also working on its own 5G modems after buying Intel's modem division, but don't expect this year's iPhones to include them.
An updated design for the iPhone 12
All of the rumors about the iPhone 12 design say that it's not going to be much different from the current crop of iPhone 11's. Expect a refinement, not a redesign.

Build software without devs. Blazingly fast. Trusted by 100,000+ teams worldwide. It's so easy, anyone can use it. Start building now.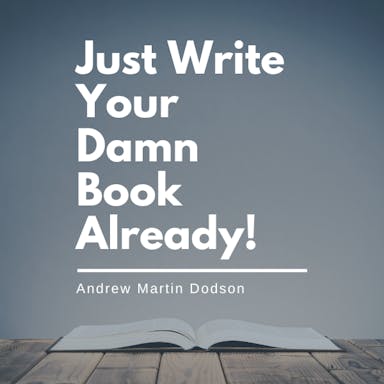 "Just Write Your Damn Book Already" is a printable guidebook that helps you turn ideas into manuscripts. It's affordable and perfect for aspiring authors
The divisive screen notch might not survive though, with Ben Geskin wondering if all the TrueDepth camera gear will be housed in a thin bezel instead of a notch. We'll likely know if he's right or not closer to release as it gets harder to keep a lid on supply chain leaks.
There's also a rumor going around that the rounded-out design is going away, with the iPhone 12 having a sharper-edged design that evokes the iPhone 4 styling. I'd buy that in a heartbeat, even with just upgrading to the iPhone 11 Pro. Metal edges always beat glass for me.
Update 4/13/20:  It seems that the earlier rumor about flattening the curves on the iPhone edges is correct, with sources telling Bloomberg that the iPhone 12 range will have much more in common with the iPad Pro's design language than the iPhone 11's glass curves. That means flat aluminum on the edges and a flat screen. Screen protector users will love this new design.
According to some images shared on Twitter, the notch is still there, just it's much shorter than on the existing iPhone 11 range. Hurray.
"World facing" 3D cameras and more
The iPhone 12 range seems to be keeping the configurations of the iPhone 11 range, with one addition – a time-of-flight sensor coming to the iPhone 12 Pro models. We've just seen the iPad Pro released with a TrueDepth sensor on the back array, so expect this to be the same sensor that will be on the iPhone 12 Pro. Also rumored, a "world facing" 3D camera.
Apple might also be bringing a new image stabilization trick to the iPhone 12, with DigiTimes reporting that "sensor shift" will be used in the cameras. The current optical stabilization moves the lens slightly to account for your hand movements, while the new tech moves the sensor slightly instead.
Will the iPhone 12 use Sony's flagship IMX686 image sensor, which captures 64 MP or 16 MP using pixel-binning? If so, that'll be a significant jump from the existing 12 MP sensors in the iPhone 11 range.
Power
We know that the iPhone always comes out with a new A-series chip from Apple, which blows away the one before it. We've even seen a leaked benchmark purporting to be the new chip, but keep in mind that faking benchmarks is fairly easy to do, so it's worth waiting until Apple announces it officially.
Other rumors
Barclay analysts are saying that Apple might be bringing back Touch ID, with in-screen fingerprint sensing that will work anywhere on the screen. Yes, anywhere. Maybe that won't make it into the 2020 iPhone range, but it is a promising rumor for the 2021 range.
USB-C might finally be coming to the iPhone this year. See, the European Union has voted to force device manufacturers to use USB-C to increase customer convenience and cut e-waste. Maybe Apple will skirt this somehow, but they'll have to comply eventually.
Thanks to a now-deleted support video, we now know that the rumored Tile-like trackers are real and that they'll be called "AirTags." The video also tells us that there will be some way to track them even offline, and you'll be able to track them with an AR view. That'll likely be using Apple's U1 ultra-wideband chips that the iPhone 11 uses for better location data.
Apple is also reportedly working on a smaller HomePod smart speaker, which might release by the end of this year. It'll come with a smaller pricetag as well, and hopefully Apple will be expanding the number of compatible music streaming services, to better compete with its rivals.
How many in the range?
Famed analyst Ming-Chi Kuo says there'll be four new iPhones in this year's range, one at 5.4 inches, two at 6.1 inches and one at 6.7 inches. That's two base iPhone 12's and two iPhone 12 Pro models. All will likely have OLED, finally relegating LCD displays to the past.
There's also supposedly a low-cost iPhone SE 2 coming, with a 4.7-inch screen and similar design to the iPhone 8. That's been delayed due to the current coronavirus situation, and we don't know when Apple will decide to unveil it at this time.
Update 5/11/20: As for the screens, a new rumor is pointing to a 120Hz screen on the iPhone 12 Pro and Pro Max. Apple is already using this technology, as the iPad Pro already has it. According to the report, the two Pro models will feature the awesome 120Hz display, while the two non-Pro models will be stuck at 60Hz.
iPhone 12 release date
Apple usually unveils the latest and greatest in iPhone tech in September, but a report in Nikkei says that the Cupertino chipmaker might be pushing that release thanks to the coronavirus causing havoc with supply chains. Will that mean the iPhone 12 range could be a 2021 release?
There's also talk that prototyping hasn't finished yet, as travel bans have made it impossible for Apple execs to get into China to finalize the designs.
https://twitter.com/jon_prosser/status/1242248066046050306
Maybe that's for the best, I mean the economy of countries across the world is tanking right now as shelter-in-place orders ramp up. Do you want to buy a $1,000+ iPhone later this year with all the uncertainty going on? Then again, Apple did record sales figures in 2009 after the last market crash in the U.S., so there's something to be said about retail therapy during adverse times.
Update 6/5/20: New reports from Bloomberg and Qualcomm's CEO, Hock Tan, point to delays of the iPhone 12. In a statement, Tan notes that COVID-19 is causing a "major product cycle delay" from one of its "large North American mobile phone" clients.
Update 4/27/20: According to The Wall Street Journal, Apple is delaying the start of production on the iPhone 12 range by around a month. That's in line with early estimates of when the handsets will be released, as Apple usually starts production mid-summer for a September release. With everything delayed a month, that means late October is when you can expect the iPhone 12 release event.
Price
With all the new tech in the upcoming iPhone 12 range, expect a price tag to match. I can't see the base iPhone 12 coming in around the starting $699 price of the current iPhone 11, not if the base model has 5G. There's always the possibility that Apple might eat some of the costs to get sales figures up, but still, expect some bump to the pricing.
Samsung added a $300 premium to the 5G Galaxy S10 and a $100 premium to the 5G capable Galaxy S20. Does that mean a $799 starting point for the iPhone 12?
The bottom line
Whether the iPhone 12 range arrives this year or early next, it's a given that it'll be the most powerful iPhone ever. It'll then be up to the mobile carriers to play catch up and roll out their 5G offerings to more areas.
Given the current coronavirus situation, that infrastructure roll-out is going to be delayed, meaning the iPhone 12 with 5G will likely be a device to buy for some measure of future-proofing, depending on where you live.
What do you think? Are you interested in the next iPhone from Apple? Will you be snagging an iPhone 12 when it releases? Let us know down below in the comments or carry the discussion over to our Twitter or Facebook.
Editors' Recommendations:
Follow us on Flipboard, Google News, or Apple News